When I pose naked in my heels front of the bedroom mirrors on four walls I can't help but agree with them. Size 12-14 a body bordering on voluptuous, smooth milky skin, good long legs with well developed firm thighs, forty-inch hips, shaved almost bald cunt lips, dimple free arse which I can see reflected in the mirror behind me and still firm tits with large nipples that I need a 36C bra for.
I have just met a new man, Josh, four years younger than me. Lots of flirtatious banter and questions on our first dinner date. "I prefer a well hung man. I love being licked and teased," I confide.
"Do you consider an eight-inch man well hung? What part of your body do you like being licked?," he teases back.
"You look magic in those heels and tight green leather slacks," he tells me on our second date.
"They would look even better around your ankles."
"Do it for me then," I whisper as I help him slide them down to my ankles and step out of them while we are kissing like teenagers.
"Gorgeous big arse," he tells me as kneels and kisses both cheeks with his hands on my hips and my legs apart.
"Glorious bit tits, absolutely glorious," he tells me as he removes my shirt and skimpy cup-less bra I have just for him.
And when I sighted his thick, eight inch erection I was putty in his hands for the rest of the night.
That was the very best first time fuck I had ever had, he had me screaming, "Fuck me, fuck me, fuck me, without me even realising it"
"You told me you love being licked and teased. Is this what you meant?" He asks on our third date as he has me sitting naked on a chair in front of a wall length mirror, my legs over his shoulders with his tongue licking and teasing my very wet cunt lips as holds my arse cheeks in his hands.
I lost count of the orgasms I had before we fucked, long slow and passionately.
"My turn to pleasure you," I tell Josh on our fourth date. This time Josh is sitting on the same chair in front of the mirror, hands on my head guiding my lips along his thick, eight inch erection. "Your cock is awesome in that cock ring. Tell me exactly what you like me doing to your cock with my tongue and lips?," I teased as I licked his balls before I finished him with a hand job.
One day one of girlfriends phoned while Josh was fucking me. I had always wanted to have a phone conversation with a girlfriend in that situation. "Josh is fucking me at the moment, would you like me to phone you back or listen in?"
"Listen in, please Maggie. Please?"
"That really was something, you are not a lady in bed are you?," she told me next time I saw her.
In due course I confided to Josh I had never had sex with two men at the same time and was fascinated by the thought of it. "I can arrange it you like. No fucking though, just oral sex, much safer. Tell me what type of man you would prefer.
"A toy boy, thirty years old, muscular taut body, a cock as big as yours, preferably even bigger," I tell him aroused at the thought.
"Have you ever watched a man suck another man's cock?", he asks.
"No, but I would like to. I think I know where you are coming from. Make it happen for me soon, very soon."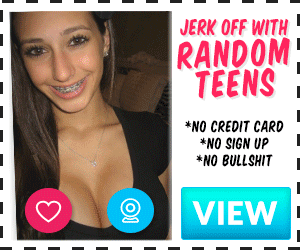 A few days later Josh tells me has arranged a man for our pleasure at two on Saturday. "What can you tell me about him? What is his name. What are the rules?," I ask.
"No rules, just play it by ear, I told him we expect him to pleasure both of us, you are not to fuck him though. And he goes by the name of Nine."
"Why choose a name like Nine?," I ask, then immediately realise what a dumb question that might have been.
I have a wide wardrobe of clothes to dress suitably for any occasion, though for this occasion I am at a loss and ask Josh for advice.
"Heels, a thigh length coat, some perfume and nothing else," Josh advises and I am pleased with his idea as he watches me try some coats on and pose for him to gauge his reaction and how a new man I have never met might react. I am determined to milk the moment and turn on a stranger who is going to provide sexual pleasure for both of while the other one watches and enjoys.
"What about you Josh, what are you going to wear?'
"Imagine you were a man in this situation. The door opens and you are greeted by a male and female you are going to provide sexual pleasure to. How would like the male to be dressed?
"I want to be the centre of attention when the man arrives and turn him on with my outfit, so nothing sexy for you, "
And so it was. Nine arrived, though I had changed my mind on what to wear without telling my man. Josh made some cursory introductions dressed in what he would wear to the shops, while I had heels, a short thigh length mink coat, aren't mink coat meant for situations like this, I hadn't worn it for years and it felt wonderful on my naked body, some perfume and nothing else. I did look good, I mused with lots of cleavage and thigh on display, while anticipating a new and exciting sexual experience .
Nine did look disappointed when he looked at Josh, though he was all smiles when I asked, "Would you like me to tell you why I asked Josh to arrange this meeting?"
Without waiting for him to answer I continued, "I think you know why. I want to watch you give my man a blow job. I have never watched a man blowing another man. Before you do I want you to lick my cunt while my man watches. Make it really good, I am multi-orgasmic in case you are wondering, then I will blow you while my man watches. After that I want to watch you blow my man, so make it exciting for us, note that I said us."
"Now get naked for us Nine. Help me off with my coat Josh," I ask as I watch Nine undressing, admiring his very good toned body as he teases his nipples after he throws his shirt off while he holds my gaze, then his trousers as he watches Josh slowly opens my coat before he takes it off.
I wanted to turn him on with my naked body and I obviously have as I take in his erection and ask, "Have you never seen a naked woman in a mink coat before?"
"Nine really is an appropriate name for you, you cock is magnificent," I moan in awe as he stands with his legs apart while he strokes his very erect cock with a hand for our benefit.
"You are eighteen years younger than me, does the thought of pleasuring an older woman turn you on?," I ask I as I strut around so he can see my naked body from all angles as I watch him stroking his cock. "It turns me on, really turns me on," I smile as he ogles my naked body. I do like turning a much younger man on with my naked body, it gives me a sense of power, just as it does with most women I know.
"I have never had a cock as big as yours before," I whisper to Nine as I tease it with it with my fingertips while I sit on a stool, legs apart, with him standing in front of me. I can see Josh close by toying with his erection as Nine slides a black rubber cock ring along his erection.
"I want a really good tongue fuck Nine, really good, can you do that for me?"
"Love your big tits, magic nipples, awesome," Nine whispers as he licks and nibbles them while I ogle his erection.
"Love your big clit, awesome," he whispers again as he flicks it with the tip of his tongue after licking his way down my body to my cunt lips.
"Put your legs over my shoulders," he tells me as I readily comply as he runs his tongue up and down my cunt lips as I glance to see if Josh is watching, he is while he is teasing his erection.
In what seems less than a minute I have my first orgasm and keep orgasming at short intervals, determined to hold back for one huge orgasm. I might even squirt I muse.
"Like watching Josh, are you envious? You can watch me blow him soon. Then I want to watch him blow you, I really do, are you hanging out for it?" I moan as I have a huge noisy orgasm and squirt, very turned on with two naked men with raging erections watching.
"Your big arse looks fantastic in the mirrors," Nine whispers as I tease his balls with my fingertips.
Then a milestone moment as I take his cock between my pursed lips. I am sucking another man's cock with my man watching for the first time. And I like it. Even more exciting for me as Josh kneels behind me and kisses my arse cheeks, both of them, while I suck another man's throbbing erection.
"Use my lips like you would my cunt," I manage to whisper as he leans on my shoulders and slides what seems like half his erection in and out of my mouth. I can feel Josh nibbling my arse cheeks at the same time, love it.
Nine only lasted around five minutes before he finished himself off by masturbating. I love to watch a man masturbate, watching a man masturbate a nine-inch erection was really something – and the noise. I was also very pleased with myself that I could get a much younger man off so quickly by blowing him.
"I want to watch you pleasure my man Nine," I smile very aroused at the thought of what I am about to watch live for the first time in my life, not just a video clip.
"Now you Josh, I want to watch Nine blow you. Your cock is throbbing, make it good for me, really good. I have waited a lifetime to watch this happen. My girlfriends tell me men give better blow jobs than women, I want to know if that's true."
"Where do want me Nine?," Josh asks with a tremor in his voice and a raging erection.
"Stand up with your lady standing behind you with her arms locked around yours," Nine tells us as he kneels and licks the underside of Josh's erection, then both sides.
"Not many people can last ten-minutes with me, let's see if you can," Nine teases as he takes the tip of Josh's erection between his pursed lips.
"Maggie was right, you are not as long as me, but you are thicker, a real mouthful for me," Nine tells us before he takes half of Josh's erection back into his mouth as he teases his balls.
I watch fascinated and very aroused as Nine slowly slides Roger's erection into his mouth and releases it, then takes little more each time until he is swallowing almost his full erection.
His technique is a lot different to mine, his mouth is very wet and as he lets Josh's erection slip out of his mouth, blows on it, then licks it as he tickles his balls, before sucking on it again with tight, pursed lips. Then releasing it again and teasing with his finger tips.
"Did you enjoy watching Maggie blow me? She is very good. She promised to squirt for us if she liked watching the way I blow you. Do you think she likes watching me sucking your big thick cock?" Nine teases as he takes all of Josh's cock, then releases it again.
"Not many people can last ten-minutes with me," Nine teases and it seems Josh won't.
I can feel Josh tensing as his breathing becomes very agitated, "My arse scratch my arse, hurt me.
I then stood behind Nine and put my hands on either side of his head. "Tease him Nine," I said, as I ever so slowly fed the full length of Josh's cock into his mouth.
"Use your tongue on that huge cock. He is throbbing for you. Bring him to the edge. Make it unforgettable, really unforgettable for us," I moan.
I had never thought about it before, but men have really powerful mouths and tongues, and Nine was proving it as I enjoyed watching him in action.
"He is sucking me hard, and it feels very, very good," Josh moans as I watch Nine manipulate his tongue around my man's throbbing cock that iss begging for relief.
"Now finish fucking him, use two fingers on his cock as well as your mouth Nine."
"What a turn on this is," I purred, as I watched my man's cock in Nine's mouth as he worked his tongue around it and reached up and teased Josh's nipples.
"I love that you two men are enjoying this. I am as well, very much. Cum for me Josh;" I whisper as Josh begin to gasp and groan, as his hips began an uncontrollable back and forth movement.
"Cum for me baby. Cum for us baby," I am urging. And he did. Mind blowing.
"I promised to squirt for you both if I liked watching the way Nine blew you. And I really did like it, very much," I tell them standing legs apart in my heels, as I tease my clit with a fingertip.
Nine has his erection back as I ogle it for stimulation, I am so close and so so turned with two men watching for their sexual pleasure.
Nine starts to tease his erection with his fingertips, "Do it for me Maggie, on my cock," me moans as he lays on the floor and motions for me to stand over him."On my cock Maggie, now," as I shudder and squirt like never before.
"That was all so good Josh, next time I want you to fuck me while I suck another man, will you arrange that for me Josh, pretty please Josh, and soon?"
---