Hello people. This is Raj again with a new and true story. This happened between me and my office colleague Preeti. Preeti was in her late 20's. With big round boobs and perfect round ass. Her figure was just to die for. We were working together for almost 5 years.
However, this all started after Preeti got married. She was on her marriage leaves for almost 45 days. I use to see her every day. In fact, I used to sit next to her every day. However, I never had any second thought about her. That day she was back from her leaves.
Saree tied below the navel, bangles in hand. Sindoor on the forehead, loose hair. Oh! She was looking damn hot and sexy. Not just me but everyone in the office was looking at her with their mouth wide open. She came to my desk. Greeted me and gave me a hug.
That 5-second hug was like nothing less than heaven for me. Her boobs touching my chest and my hand on her bareback gave me a hard-on. I controlled myself and broke the hug. She went all over and greeted everyone. All this while I was looking at her.
I was waiting for her to come back and sit next to me as always. After 15-20 minutes, she came back and sat next to me on her desk. I could not take my eyes off her. She noticed that and asked me, "What is wrong with you?" I said nothing and smiled.
She smiled back and forced me to say what was it? I admitted to her that she is looking damn hot and sexy. She said nothing but just smiled. This went on for a few more days until everyone was habitual to look at this beauty. Day by day her dressing sense improved and for me she was getting more hot and sexy.
I had also imagined her without clothes and masturbated in the office washroom. As days passed, we started getting close to each other. Preeti used to discuss her household chores and sometimes about her personal life as well with me.
One day she came to the office with a sad face. As usual, she came, greeted me and started with her office work. She was not talking to me and was silent. This was killing me. I wanted to know what has happened. With some courage, I asked her as to what was wrong? Why is she sad?
Preeti said nothing and left the desk. She went to the washroom and came back with wet eyes. She tried to hide her tears but could not. I asked if she would like to go down for tea at the tea stall. She denied. However, I forced her and took her down with me. We took tea glasses and sat at the corner of the tea stall. I started the conversation
Me: Now tell me what's wrong?
Preeti: (tears in her eyes) Tell me. Am I bad in nature? Am I not a good person?
Me: Absolutely you are good as a person and in nature. But why are you asking this?
Preeti: My husband and my in-laws think so. They told me today that I am not good for them. They regret getting me married to their son.
Me: What the fuck! How can they say like that? What happened? Did you do anything wrong or did they not like something about you?
Preeti: You also think that it's my fault? Everyone think that I am the only one at fault.
Me: Sorry I didn't mean that. I just wanted to know what exactly happened. I am sorry again. You are absolutely a great person. You manage everything perfectly. If your in-laws think the other way, it's their loss.
Preeti: (looking into my eyes) Thanks
Me: Now forget everything and wipe your tears and cheer up. I am there for you always.
Preeti: Thanks. I know you are always there for me and so I discuss everything with you. Thanks again. Now let's go back to work or else it will be another issue.
We came back to the office. That day passed and Preeti was looking relaxed. Next day when she came to the office. She was happy and was back to normal. I asked if everything is fine. She said, "Now I don't care what my in-laws think. I am going to live my life my way."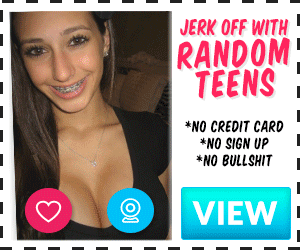 She gave me hi-fi and started her work. Day on day, she started being like a free bird. I was happy to see her like that. By now we were close to each other. More than just a friend. It was Friday and we were back from lunch.
Me: Preeti I want to say something. In fact, I want to confess something.
Preeti: Please tell me what is it?
Me: Don't take me wrong. But I want to confess that I like you. In fact, I love you.
Preeti just looked at me, said nothing and resumed her work. I also started working on my laptop and suddenly she turned towards me and pulled my chair. She held my hand and said, "What were you waiting for since so many days?"
Me: What? What do you mean?
Preeti: Stupid. Why didn't you told me this before? Why were you waiting for so long?
Me: I never knew how would you react and I was scared to lose you.
Preeti: You are mad. Even I like you and now even I do love you. I am stuck in this marriage. But I still love you.
Me: I love you too and would give you all that you deserve in your married life.
We were at our office desk and so controlled ourselves or else we would have kissed then and there. However, Preeti was in no mood to stop at that moment. She locked her and my PC and whispered in my ear to meet her in the parking area in 10 minutes.
I followed her and reached the parking area. Preeti was standing at the very corner of the parking area. I went towards her and touched her from back on the shoulder. She turned around and jumped and started kissing me passionately. She bit my lips, kissed all over my face and stopped after 2 minutes.
I looked into her eyes which was full of lust. Held her hand and took her towards my SUV. I unlocked the door and asked her to get in on the back seat. We went inside the car. I locked the door and pulled the window curtains down so that nobody sees us. I took her face in my hand and started kissing her.
She responded and started kissing more vigorously. She was in no mood to stop. I took her dupatta off and unzipped her kurti from the back. While kissing I was also rolling my hand on her back.
Preeti was enjoying every bit of it and did not stop the kiss me. I broke the kiss and started kissing her shoulder, neck, and bit her earlobes. She was getting crazy and was pulling my hair. I then took her kurti and bra strap off her shoulder and kissed her shoulder.
She moaned and then I thought of giving her some more pleasure. I took my hand on her pussy, over her leggings and started rubbing it. She did not stop me from doing that. So I put my hand inside her leggings and started rubbing her pussy over her panty.
She was moaning heavily now and kissing me madly with closed eyes. I did this for almost 15 minutes and she had her orgasm. Her panty got wet and I could feel that stickiness on my finger. I slid her panty off and was about to insert my finger inside her pussy. Then she gained her sense back and stopped me.
I asked as to what happened. She said nothing and started to dress up. I asked her, "Please tell me what happened? Did I do something wrong?" She replied while dressing up, "You did not do anything wrong but we need to stop here. I love you but I can't do this. I am sorry." She dressed up and left the car.
I sat there for some time thinking as to what happened to her. I went to my desk after 30 minutes. Preeti was not at her desk. I asked my other colleagues and got to know that she left for the day. This was the first time that she left without telling me.
I tried calling her but she did not answer my phone. I left home and all this while I was thinking that I may lose her. At around 9 pm I got a message from Preeti.
Preeti: I am sorry for today.
Me: Please don't be sorry and tell me why you left like that?
Preeti: I don't know what happened to me. But I regret now to leave like that. I am sorry Raj.
Me: It's okay. I understand. Please don't be sorry.
Preeti: Thanks. Can we meet tomorrow?
Me: Obviously we are meeting tomorrow as usual in the office.
Preeti: No, not in the office. Somewhere else.
Me: What do you mean? Where?
Preeti: Any place where we can spend time together.
Me: To be honest I don't know where should I take you.
Preeti: Okay leave that to me I will arrange everything. You just pick me up tomorrow morning at 10 am from the tea stall where we always have tea.
Me: Okay done. Will meet you tomorrow at 10 am there.
Preeti: Okay bye. And Raj. I love you.
Me: I love you too, Preeti.
We ended the conversation and I started to prepare for tomorrow. I didn't know what was in it for me. However, I was excited and nervous as well. In preparation, I shaved my body, clean shaved my privates. Kept a pack of condoms and was all set for next day
That night I could not sleep. But then I thought if I don't sleep then won't be able to enjoy tomorrow. Hence, somehow I managed to sleep. Next day morning, as usual, I woke up. Took shower and got ready in t-shirt and denim. I texted Preeti that I am leaving and will be there on time. She replied "Ok."
As agreed I reached the tea stall and was waiting for Preeti. She was there in the next 2 minutes. On that day Preeti was wearing casuals. White thin sleeveless t-shirt with a shrug on it, with a pair of denim. She was looking gorgeous. She was carrying a small bag and kept that on the back seat.
She said, "Let's have tea and then leave." We had applied for emergency leave in the office and so did not want anyone to see us together. We had tea, had a normal talk while having tea and started to leave. In excitement I forgot to ask Preeti as to where are we going.
Preeti then said that we are going out of Mumbai to a resort in Lonavala. She had made all the arrangements for two days and made an excuse at home that she is going for an office outing. While driving we had a normal talk and about what happened yesterday.
Preeti said that she should not have reacted that way and again said sorry. I held her hand and said it's okay and kissed her hand. She just smiled. She then took her shrug off and I could clearly see that she was wearing a red lacy bra. I teased her by saying, "Red is the color for the day."
She hit me and started laughing. On the journey, we were often touching each other, kissing each other. We reached our destination in the next 3 hours and were tired a bit. We checked into our suite and took rest for some time. Preeti then went for a quick shower and went to get changed.
Meanwhile, I got fresh up and was resting. Preeti came back with wet hair, wearing a bathrobe and sat next to me. She started teasing me with her wet hair on my face. She bent deep purposely to show me her boobs. I could not control and pulled her towards me and kissed her on her lips.
She responded slowly and then went wild. She started kissing me passionately.  We were French kissing for almost 15-20 minutes. I broke the kiss and made her lay on the bed. I went on top of her and started kissing her from the top. I kissed her forehead, cheeks, her ear lobes.
All this while she was playing with my hair and rolling her finger in my hair. I further went down and slid her bathrobe and kissed the upper part of her boobs. She moaned softly. I then bit her hard on her boobs and she screamed. I stopped and started rolling my hand over her body.
I reached the knot of her bathrobe and untied it. I did not take it off completely. Just opened it from the front. I then started feeling her body from the bottom. I touched her toes. Going up I reached her knees and then to her thighs. She was moaning and was shivering with every touch.
I then reached her panty line and started playing with it. I rolled my finger with her panty line. She was wearing a g string so almost all the part of her pubic area was visible. I could see her panty getting wet. I then placed my hand on her pussy and she opened her eyes wide open.
Before she could say anything I started rubbing her pussy over her panty. She held my hand and wanted me to stop. However, I didn't stop and continued. I increased my speed. She stopped resisting and started moaning with my pace. She was now enjoying and so I continued for almost 20 minutes.
There she had her first orgasm and her panty got wet. I took a pause, took my clothes off and went on top of her. I was kissing her all over. While doing that I was rubbing my penis on her pussy with her panty and my underwear on. I did for a few minutes.
Then suddenly she turned me around and came on top of me. She was sitting on top of me positioning her pussy on my penis. She slid her panty lines aside but my underwear was still on. And started rubbing her pussy on my penis While doing this she was kissing me all over. She also licked my nipples.
She gave me a few love bites on chest and neck. I then sat and made Preeti sit on my lap the same way. I asked her to rub her pussy on my penis. She followed and started rubbing her pussy. I was holding her from the waist and she was moving her body in rhythm.
While she was doing this, I pulled my underwear down in one go. She took a sudden pause and looked at me and smiled. She didn't stop and rubbed her pussy on my penis for next 15-20 minutes. She was so excited that she had her second orgasms there. I then made her lay on the bed and went on top of her.
I took her panty off and unhooked her bra. She was lying naked. I saw her pussy and nipples clearly at that time. Her nipples and pussy both were pink. I spread her legs and went between. I blew some air on her pussy with my mouth and she went crazy. I then started licking her pussy.
She was experiencing this for the first time. Preeti started moaning heavily and folded her legs I caught her from her hips and started licking more hard. She was shivering and moaning loudly and taking my name. She then started to push my head on her wet pussy. I licked harder and bite her clitoris.
She screamed and hit me naughtily on my head. I then spread her pussy with my finger. I put my tongue as deep as I could inside her pussy. She pulled my hair hard and started moaning heavily. I was tongue fucking her and was also rolling my tongue deep inside her wet pussy.
She liked it so much that she had her another orgasm in a few minutes. I then took a pause and went on top of her. I placed my penis between her boobs and started fucking her boobs. She was holding her boobs pressing them on one another. While I was fucking her boobs, she raised her head.
With every push, she was kissing my penis head. Trust me that feeling was awesome. I did that for 15-20 minutes and then stopped. I then spread her legs and went between them. Placed my penis on her pussy opening and gave a small push. She held the bedsheet tight and closed her eyes.
In spite of being married her pussy was tight. I had to apply my saliva on my penis to lubricate it. I then gave another push and she moved upwards fearing of pain. I asked if she is ok. She just nodded her head as yes. I held her thighs and gave a hard push. In one go my penis was completely inside her.
She screamed and I kissed her to reduce the pain and her scream. I calmed her down and checked if she is ok. She kissed me back and said I love you and love this pain. I then started stroking her gently as she was enjoying now. I increased my pace and started fucking her hard.
She was moaning and moving her body in the rhythm. I fucked her in that position for some time and then turned her around. I asked her to lean on her arms with the other arm upward. I went from back and inserted in her pussy from the back.
I folded her legs from knees to chest and got full exposure. I inserted as deep as I could and she started screaming and moaning in pleasure. After fucking her in this way for 20-25 minutes I asked her to come on top of me and ride me. She followed. I did not have to guide her as she was pro in doing that.
While riding her boobs were jumping in a way that I could not control. I sat and started sucking them hard. I bit her nipples and her boobs. She was continuing her moves. After a few minutes, I could see that Preeti was getting tired. So I wanted to reach the climax.
I made her lay on the bed and asked her to hold her legs folding from knees to her boobs. She did that and I placed a pillow under her hips. This gave me a position to insert from top deep inside her. As good as drilling a hole. I inserted my penis deep inside her and she closed her eyes.
I could feel that she is in pain however I did not want to stop. I started penetrating her deep inside. She started moaning heavily and loudly. Fucking her in the same position for almost 20 minutes made me reach the climax. I told Preeti that I am about to come. She said, "Me too."
I said that I want to load all my cum inside you. She agreed and so after a few more strokes, I loaded all my cum inside her pussy. So she came at the same time. She came heavily this time and her pussy was overflowed with our cum.
We then lay on the bed cuddling each other and kissing softly. She said that she never had such a great fuck and enjoyed a lot. She thanked me for this pleasurable moment and covered herself in a bedsheet. She went to the washroom to clean up and take a shower.
Meanwhile, I was just lying on the bed naked and my penis was coming back to normal. Preeti came back after 30 minutes again tied herself in a bathrobe and was looking sexy. I was just staring at her. Before I could say anything, Preeti said, "We have two days and I want to enjoy as much as I can."
I understood what she meant and was ready for another session. However, she stopped me saying that we will have more fun in the evening after dinner. She had a surprise for me. I just smiled, kissed on her forehead and went for a shower.  What happened in the next two days, I will narrate that in the next story.
Guys, please let me know who did you like the story. If I need to improve. Your feedbacks are always welcome. I also welcome on chats or emails or personally to females who want to enjoy and fulfill their sexual desire
My email id: [email protected]. Thank you.