Chapter 1: The Dining Table
When recalling the thought of it, she was amused that she had first thought of him as a timid man when she had first laid eyes on him. He was tall, dark, and handsome in the classical sense, but his eyes were always polite, courteous, and never leering. This was the man she fell in love with over the three years that they had been dating. During the times they made love, her pussy would gently remind her that this was a man that she could forever love but that it would never crave him nor his cock.
She ignored what her pussy wanted, just as she had been doing over her teenage years and into her 20s as a young adult. She knew that what her pussy craved was pure fantasy only, her pussy wanted her to be a slut, to be objectified and humiliated, a plaything for a man to use and do with as he pleases. She knew she could never let that happen nor be that type of person. Her parents had afforded her much privilege and opportunity. Opportunities that had led to her success in pursing her master's in engineering within a prestigious program. The path that she needed to walk was entirely different from the basic cunt that her pussy wanted her to be.
When heading into the 4th year of this intriguing relationship with the man she had fallen in love with, her friends had started to ask her why he hasn't proposed to her yet, and she realized when giving it thought for the first time that she too was as much in the dark about it as they were.
"Hey, have you ever given any thought to our life together, you know, when I'm done with school and everything?", she asked, intentionally not making eye contact, looking down at her plate to slowly twirl the remaining strands of spaghetti around her fork.
"I thought you wanted to continue on to do your Ph.D. as well?", he instead, looked right at her, setting his fork aside for a moment.
He had come over to her apartment tonight, wanting to fuck her. She had been preoccupied these last two weeks writing the last of her exams for this semester, and he wanted her to do well. It was important to him that she be successful in her cerebral pursuits, his cock needed that. And as equally important, he wanted to empty the two weeks' worth of cum raging in his balls deep into her cunt as soon as she was done with her exams. But it seemed like she still had other lingering issues on her mind tonight.
In the moments that he knew she was shy about something and looked away, he stole those moments, quietly, carefully, to ogle at the things he loved about her and her body. She was wearing her favorite well used t-shirt, she's had it forever and it served as just pajama wear now since it was almost see-through by now. He followed the curve of its dropping neckline and let his eyes settle on the outline of her nipples beneath the cotton, admiring her cleavage under the soft glow of her low-lit dinner table. He had an urge to pinch her nipples, hard, and felt his cock twitch at the thought.
"I still do, and that could mean at least another 5 years or more till I'm all done, are we going to be just dating throughout that time?"
"Just dating? I thought we were more than that," he asked with a playful smile. And adjusted his eyes back up to her face. He would have to get back to her tits later, by the sound of things this was heading into a serious conversation that he had not planned on having.
"You know what I mean." This time she did meet his eyes, as she often did when she suspected that he was being coy with her.
"I do." He intentionally said nothing else, letting her wait, letting the silence draw out as he pondered her question as to what he wanted from her long term.
"You see, when we're together, when I come over to your place or you to mine, when we're even spending some nights or days together as we have when we're on vacation or just at home, I'm on my best behavior. I can't always be that way if we were to move in together or be married to each other in the long run."
And there it was, her heart fluttered, she had heard it right, "or be married to each other", it was enough for her to hear that he could picture that too. She felt the stress of her exams and the anxiety over this conversation slowly fade and her body naturally loosened her shoulders in response. Her soft t-shirt slid ever so slightly further down brushing her nipples as it did so.
"Best behavior? Your place is neater and more organized than mine, you are far more strict about how many drinks you allow yourself to have when we go out to drink, and the only time I ever hear you swear is when you stupidly injure yourself, and then I have to be on my best behavior trying to control myself from laughing at my clumsy boyfriend." They both shared a familiar warm quiet smile looking at each other.
"You've only seen the sides of me that I have allowed you to see. My needs from you, and my behavior towards you would be very different when we're living together permanently." He felt his arousal building even further just speaking of these things to her.
"Ok, wow, this is different; new needs, new behavior towards me, what the hell are you actually talking about?"
He looked at her, he knew that deep down he had wanted to have her, the way he wanted to have her, for a very long time now. The only unknown here was if she would want it too, or even just put up with it for that matter. He concluded that there was only one way to find out, so he might as well enjoy it.
He finished the last strands of spaghetti on his plate and decided that he still wanted more before having his way with her. He stood up calmly, pulled up his chair closer next to hers, and sat back down.
"I want you to feed me the rest of that spaghetti that's on your plate," he said, looking straight into her eyes.
"What? No, I'm not done with it, I barely had any because I've been too nervous about this serious conversation that I'm trying to have with you about where our relationship is heading."
"Let me stop you right there—it's going to head nowhere, and right into the trash with the food that's left on your plate, if you don't shut up and learn how to service my needs, all of my needs, like the good little bitch that I need you to be at times when we're in the house together."
It wasn't just his words, his tone was different, his demeanor towards her was one that she had never ever witnessed from him, she felt as if he had just slapped her, hard. He interrupted her thoughts.
"Things will be better for you on an emptier stomach. So… I'm going to ask you one last time before I pick up your food, throw it in the trash, plate and all, then walk out on you through that door forever. Woman, pick up your fork, put your food on it and feed it to me."
How firm and stern his voice was towards seemed outright crazy in the context of the relationship that they had built together over the past few years, it was as if she was suddenly in the presence of Jekyll and Hyde. And yet, she suddenly felt aroused, out of fear or anxiety she couldn't tell, but she knew for sure that her heart was suddenly racing.
He glanced down at her collar bone and did not fail to notice how her breathing had quickened, he wanted to rip of her t-shirt, have her breasts exposed, but he was a patient man, patient and calculative.
She slowly started to move her right hand towards her fork. She couldn't believe that she was going to do this, to just out of nowhere succumb to this rude request of his without slapping him for how he had just spoken to her. She felt the room getting hotter and felt a warmth in her pussy. Deep down she knew that her pussy wanted her to feed him. To submit and be his little bitch just as he had asked her to.
Her hand was trembling, as she mindlessly twirled some spaghetti onto her fork and slowly, cautiously, brought it closer to his mouth and the clean cut of his jaw line that had always turned her on. This felt very different, compared to the few times that she playfully fed him some of her dessert over a romantic dinner date in public. In this moment she felt trepidation as if she were attempting to feed a tiger that might at the last minute decide that pouncing on her would be tastier than eating the food that she was trying to offer it. His body was certainly not relaxed, she sensed how coiled up he was, from the way he had squared his shoulders and the way he had his right palm almost pressed down onto the table as if he was resisting the urge to grab her. She moistened beneath her panties.
He opened his mouth slowly, allowing her to carefully place the fork between his teeth, taking his time to wrap his lips around it savoring her amazing spaghetti sauce, as she withdrew the fork. He had always thought her cooking was great, a quality hard to find in today's modern woman, one that played a significant part of him wanting to be with her. He was old fashioned, he believed in the sayings of yesteryears, 'the way to a man's heart is through his stomach'.
She kept her eyes downcast on the plate, not knowing where else to look as she waited for him to finish chewing and swallow the first bite that she had fed him. She felt very weird, a bit silly, and very horny. There was a tension over the unknown yet to come, slowly but surely, building within her.
"More," is all he said when he was ready for his next bite. And so, she continued to feed him, until the food on the plate meant for her was nearly done. Before he could instruct her with another, 'more', she spoke up.
"There's no more, unless I make us some more again?", she didn't know why she was caving into this crazy whim of his so easily. Was it always in her nature to be this submissive, is this what being objectified, being a slave, feels like?
"If I allow you to get up and make some more, it would be more for me, not us. Understood?"
"Yes."
"Yes, what?"
"Yes, Sir?", she said cautiously.
This pleased him, he had felt that one day he could coax this side of her, out from her, with enough patience if he was lucky.
For the first time over these last few minutes that had felt like an eternity for her, he touched her. He had put his right hand over hers and gently squeezed, causing her to release the grasp of the fork that was in her hand. Then he picked up her hand and moved it to her side, allowing it to hang beside the seat of her wooden chair.
"Keep both your hands hanging by your sides, like a good girl, and don't you dare even think of moving them unless I ask you to do so." She did, as she was told.
With a sudden flick of his hands, he violently grabbed hold of the bottom hem of her loose t-shirt drawing it up to its neckline and pushed it right over her face and behind her neck. She felt her head being pushed back against the back rest of her chair as he leaned into her to do so, her now exposed breasts brushing against the comfort of his plaid shirt. He then slowly leaned back down into his own chair admiring the sight of his handy work.
She suddenly felt very silly, and stupid, like a rag doll with her tits exposed. Her t-shirt now covered nothing of her bare breasts and navel in front, but now, uncomfortably pulled her arms even more to her sides through its arm holes keeping them there in place and causing her to arch her back a bit for some relief from the strain on her neck.
He felt the familiar tingling in his balls as he watched her arch her back against the chair like that, causing her great tits to be thrust up a bit more amidst her heavy breathing. Seeing her squirm like that, seeing how easily the t-shirt now acted as a soft rope to pull her arms apart with a strain on the back of her neck, he allowed himself to give in and let his cock harden at the sight of her exposed nakedness.
"There's still some spaghetti sauce left on your plate; you know how I don't like letting good food go to waste. In the future you'll learn to always also have some bread on the table for us to finish off the sauce with. For today, your ample tits will just have to make do instead, and it'll serve as good reminder for you to never forget again."
She felt confused by his words, and yet very excited by the hint of the punishment that he was implying. She began to feel her cunt quiver a bit as her nipples went hard.
"Pick up your plate and mop up the remaining sauce on to your fantastic boobs! Show me just how good of an obedient cunt you can be for the pleasure of my hard cock."
She felt a sudden sense of humiliation over the act that he was instructing her to do, it was bad enough to have her breasts exposed and hanging out for him like this, but to now marinate them with spaghetti sauce simply for his pleasure felt especially degrading.
But her cunt wanted her to comply, it was hot and needy now, all those years of silent fantasy was slowly coming to fruition, and it wasn't going to let her ruin it. 'Just do it, you stupid bitch, don't over think this, just do it and get us closer to Cumming,' it screamed at her from within her wet lacy panties.
She must have hesitated a bit too long and screamed as she felt the sharp sting of her right breast being slapped so hard that it flew upwards only to be jerked backed down with a violent bounce on her rib cage. His cock was rock hard now, he had been wanting to do that to her tits for a long time now.
"Hurry up, you stupid bitch, that plate isn't going to move itself! Unless you want me to turn your left tit red too?"
Her right breast felt hot from how hard he had just slapped her there. She picked up the plate off the table as best as she could with her arms still bound by her t-shirt and began to rub the spaghetti sauce over her left breast first. She saved some sauce for her right breast and began to anoint it as well. The sauce felt cool and nice against the sore imprint of his hand that he had marked her breast with.
He stood up and began to unbutton his plaid shirt. His hard cock was beginning to feel uncomfortable within his jeans. The site of her with her bare tits hanging out rubbing a used plate of spaghetti sauce over them like a dumb silly bimbo aroused him indescribably, especially knowing how intelligent she truly was.
As she felt her nipples grow even harder each time they streaked against the slippery plate, she felt the delicious tingling between her taught thighs that made her cunt quiver. She couldn't help to take a peek at his familiar torso as he took his shirt off. He was fit and athletic and, as always, she was mesmerized but how rock solid his abs were.
Having removed his shirt, he looked down at her, pleased with the task he had given her. Her tits were covered in sauce, some of it was dripping down over her smooth stomach and staining the hot short shorts that she was wearing. Some drops had even splattered onto her thighs.
"I told you to mop up that plate with your tits! Not just to dabble sauce on to your breasts here and there lightly, wasting my time. Let me help you and show you just how hard I prefer it to be done."
He used his left hand to grab a fistful of her hair and pull her head back all the way until she was forced to stare right up into his face. Then he took the plate from her hands, and with the widespread fingers of his right hand forced the plate so hard up against the flesh of her breasts she felt as if they would almost burst. The more she squirmed into the back of the chair trying to ease the pressure the more he really bore down and pressed harder, she felt her breath quicken under this torment and focused on the ripple of his right arm muscles as they worked to squish her poor breasts so hard against her chest. She let out a low guttural moan in pain and pleasure.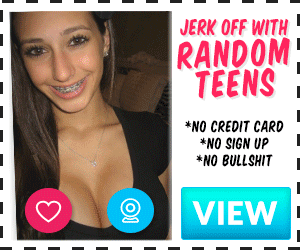 He bent down and kissed her hard, violently, forcing his tongue between her lips and into her mouth. She felt him swirling and pushing her tongue around, flicking it with his own, and then sucking on it hard. Then just as suddenly he withdrew his kiss only to spit against the right side of her face along her cheek, then stuck out his tongue wide like a hungry dog and slurped his own spit up starting from her chin all the way up along her cheek and across her forehead.
"I've always loved how good your skin tastes, cunt," he smiled down at her. He loved how messy she looked. He felt he had pressed the plate hard enough into her tits to marinate the sauce into them and removed the plate. He roughly grabbed first her left tit and smacked it onto the plate in a whipping motion for good measure, and then he did the same with her right tit. She couldn't help but look down to see what he was doing to her abused breasts and felt some of the sauce splatter upwards onto her face as she felt her boobs smack the plate again and again. She felt used, degraded, wet, and oh so horny.
The soft line marks running across the top of her breasts where the edge of the plate had been pressed hard enough into them to leave lines, pleased him greatly and he grew eager to whip her tits with his cock. But he would wait, he was a patient man.
Instead, he bent down to fit his right arm under the back of her knees and lifted her off the chair, supporting her back with his left arm. He placed her gently on to the table and used her body to shove anything else that was on the table, including the well-used plate, over the edge and crashing to the ground. She shivered, from the sound of the glass plate breaking as it hit the ground or from the cool air against her wet, sore, and throbbing poor breasts she could not tell.
"Your perfect boobs are going to be sore all day tomorrow when I'm done with them woman," he said as he leaned over her to unbutton her shorts. He pulled them up over her ass up to the back of her knees, as she brought her knees together and pointed her feet and toes upwards to the ceiling assuming that she would help him slide the shorts clean off her shapely legs. But he left the pair of shorts dangling just below the back of her knees and removed his hand to slap the back of her exposed right thigh hard.
Smack. "I love the sound of my hand spanking you're flesh; I'll have to do it more often."
The sudden sting near her ass cheek caused her to drop her legs back down and she wanted to spread her knees apart as her feet found the tabletop surface, but her shorts, that were still around her knees, prevented her from doing so. 'What is with him leaving me always partially undressed today, first the t-shirt and now my shorts,' she thought feeling frustrated and bothered. She wanted so desperately to spread her knees wide for him and thrust her slit upwards into the air, almost wanting to dry hump even just the air. But her shorts still being around her legs made it hard for her to even try to lift her ass off the table without losing her balance.
He pulled her by her arms until just her shoulders were over the edge of the table, causing her head and long black hair to hang completely upside down over the table. She felt the blood rush to her head as he pushed her head back and down even more with his left hand on her neck as he stepped even closer to her face. From the sight of the large bulge in his jeans she felt that it would only be a few quick moments now before he would unzip and begin to throat fuck her hard.
He did no such thing, not yet. Instead, he strengthened the grip his left hand had on her neck, and straddled her chin, with his jeans still in place. She felt the weight of his balls through his jeans as he dragged them over her chin and let them rest over her lips. Open your mouth wide he barked. She did as she was told, and he pressed the material of his jeans hard against her teeth and squeezed her face in place between his powerful thigh muscles. She gagged a bit and could do nothing more than rest her panting tongue against the material of his jeans as his balls tried to cram their way into her mouth.
He looked down at her, pleased by where he had her, with her mouth upside down against his balls and her heaving breasts smeared in sauce upwards in the air. He grabbed both of them hard and squished them together as hard as he could bending over and leaning into her to do so. He loved how supple they felt, and at the sight of the small drops of sauce being squeezed out between her cleavage the harder he chocked them together.
He felt and heard her moan in pain against the material of his jeans, the tingling it caused his balls was exquisite and he felt proud of himself for having the restraint to not throat fuck the shit out of her just yet.
The sight of the sauce being squeezed out between her cleavage as he flexed his muscles even further to torment her tits, seeing it begin to run down over her collar bone and onto her neck, finally caused him to lose it. He brought his mouth down hard like a starved vulture between her tits slurping up the sauce and only stopping to suck enough of her flesh into his mouth before he took a bite hard enough to leave bite marks. He relished running his tongue over the bite marks as he moved his mouth over to the next juicy spot to take another bite. He knew that eventually, slowly, in time, he would make his way to her thus far ignored nipples, and then the fun would really start.
She felt the stubble on his face graze her poor breasts as he smothered his face and mouth deep into them. Whenever she felt his mouth and teeth open wide against her flesh, she braced herself for the bite he was about to take and the dull pain that would follow. She was growing accustomed to moaning into his balls each time he did so, she also knew that this was in turn driving him into another renewed frenzy of biting, licking, sucking, swallowing, and repeat, all at the expense of her sore aching boobs.
He slowed his assault on her tits just a bit to lean over her some more and move his face further down across her soft belly, stopping to only take another much smaller bite over her bellybutton as he probed his tongue into it. He continued until his nose came up to the folds of her lacy white panties. He buried his nose into them inhaling deeply as he moved his hands down lower across the sides of her body to stop at her ass, as he grabbed each ass cheek hard in each hand. He let out a long slow hot exhale of breath over the wetness of her panties as he ran his tongue across their moistness. She felt the first low tingles of her orgasm approaching, it was still oh so very far and distant, but it was going to come.
Right before he braced himself to take another long primal inhale of her wet cunt through her panties, this time, he held the flesh of each of her ass cheeks in each hand tightly and pulled them apart violently as hard as he could. She felt the sudden sting of her ass and cunt being stretched apart and screamed against his crotch. He inhaled the high of her cunt as it squirmed beneath his nose, felt the vibrations of her muffled scream pleasantly against his balls, and drove his tongue down and hard against the lace of her panties to assault her slit with it as best as he could.
He flicked and sucked leaving no fold of her cunt unturned nor devoured. Her panties quickly became drenched in his saliva and her juices, as she began to thrust and squirm against his face. Every time he felt that she was getting closer to release he would abruptly lift his face and mouth away from the minimal thrusts that she could make with her knees still held closed by her shorts. Then, when her ass finally returned to the table, he would again drive his face down squeezing his way in deeper between her thighs and start again. He loved how her shorts only allowed her thighs to spread just wide enough for him to really cram his face between them.
He wasn't going to let her come today, not this time, today was going to be all about him taking his pleasure from her as long as he wanted, to spray and dump his load all over her when he was ready, and then leave her completely hot and bothered, begging for the hard deep fucking that she wasn't going to get.
She needed to cum so badly now, he kept starting and stopping the assault on her cunt with his mouth and the repeated flicking of her swollen clit with his tongue, but never long enough to push her over the edge that was so near and driving her mad.
He stood up completely straight, willing himself to take his mouth away from the delicious taste of her sopping cunt, rested his hands atop of her breasts over her nipples as he stretched his back backwards going up on his tippy toes to do so. She felt the gag of his jeans in her mouth ease a bit as he stretched upwards. His cock was really beginning to ache now against the constraint of his jeans, and he could feel the pressure build as he stretched his back. He dropped his heels back down from his stretch and thrust his pelvis back into her hanging open mouth, as he suddenly pinched and twisted both of her nipples hard.
Just when she thought she was done screaming, here came another scream emanating from the deep sharp pain of her nipples. The pain caused her buttocks to clench again ever so hard, and her cunt to quiver, ever so close to cumming from the pleasure that followed the pain, but never enough to push her over the edge without his touch to let her do so.
He enjoyed the yet another scream that he had coaxed out of her, against his now sorely aching balls, and released his grip on her nipples with one last hard flick of each simultaneously with the fingernails of his index fingers and felt her mouth whimper again beneath his crotch. All the panting, moaning, screaming, and whimpering that he had put her through, all with his crotch jammed in her mouth, had caused her to drool enough spit into his jeans to the point where he could begin to feel the wetness of it seeping into his briefs. What an excellent, useful, bitch she was turning out to be. He loved a bitch that was capable of drooling enough, with her mouth held open and tongue hanging out of course, to even soak a tough pair of jeans through. It was time to let his cock have what it needed.
He unbuttoned and then unzipped ever so slowly enjoying how full his balls felt and how hard his cock was. He took of his jeans and his socks, keeping his boxer briefs on for now. Then he stepped closer to her face once more, grabbed her neck and shoved the left side of his balls, briefs and all, back into her open hanging mouth. He held her there for the moment, perfectly still, then ever so slowly pulled his left nut sack out only to trace it along her nose line, before shoving his right nut sack back into her mouth. He took his time to enjoy her muffled heavy breathing against his aching balls. He pulled back, dropped his briefs to the floor, stepping out of them, then took aim, and thrust his hips forward letting his balls swing forward and slap against her hanging forehead. He enjoyed looking at how they bounced off her face.
There were droplets of sweat forming across her pretty face from all the strain, pleasure, and pain that he was putting her through. He maliciously used his ball sack to slowly mop her perspiration of her face and in the process stain her with the sweat of his own balls instead. This was just the beginning of how he wanted her to be marked as his own. Once his balls had covered every inch of her face, he brought them back to rest in her mouth, and took the orbs of both her tits in each hand as a jockey might take his reigns. Then with a sudden gallop of his heels, he tilted forward to pop his balls out of her suckling mouth and came crashing back down into her open mouth with his cock like a hard rod right down her throat. She felt the violent, sudden, pressure in her poor throat as it expanded to deep throat him, and she gagged and bucked on the table; but his grip on her breasts was firm and relentless, it pinned her down hard to her own dining table like a wanton piece of meat for his pleasure.
For what felt like an eternity for her, he did not move, he simply relished the feeling of her body squirming under his firm throttle of her breasts, as her mind and body came to terms with his cock stuffed deep and hard into her throat. Even as her gag reflex, made his cock pulse with pleasure, and ache to start using her throat like a tight cunt and give it the pounding that it could, or could not take, until he exploded, he waited. Then, he leisurely started leaning forward as his hands slowly released her tits to make their way down her sides and over the table palms up so that he could move to grabbing her ass cheeks hard instead. In doing so he dropped his head over her belly to leave traces of love bites down her belly. Each bite and nibble he took, although not entirely painful to her, was sharp enough to cause a small whimper against the hard cock in her mouth, which was exactly the effect he had wanted. He came to a stop when his nose was deeply buried within her slit.
He had always loved throat fucking women in this 69 position; them pinned down beneath him with their heads hanging upside down over the edge of a table for his taking and use, while he buried his nose in their cunts. He grabbed even harder onto her ass cheeks and stretched them as far wide as he could again, as she bucked in pain, he used the full weight of his jaw and his nose to pin down her pussy right under his nose. In this same instant is when he finally withdrew his cock long enough from her throat for her to gasp for desperately needed air. He allowed her to catch her breath for the briefest of moments before slamming down into her again. But this time he did not stop. He was a man gone wild now.
The need to cum had overtaken him, and the heat of her cunt right under his nose left nothing but raging lust in his mind. He pumped and humped her mouth like a wild boar, she felt the back of her neck being abused and bruised against the edge of the table each time he bucked into her, but he was also slurping up the juices of her cunt wildly with his tongue like a thirsty dog, holding her ass down and tight as if it were his own personal lapping bowl. The emanating pleasure from her pussy drowned out all other sensations that she was feeling until she could think of nothing else than the burning need of her clit to quiver and cum so hard against his tongue. Her body was already shaking she could feel that it was going to happen any moment now, the train had already left the station, she just had to let go and be this dumb fuck toy for his cock. She was oh so close now.
The bastard instantly lifted his head straight up into the air straightening his back fully and smiled down at her as his cock strained against the passage of her throat on its way out before popping free of her mouth and jerking away inches away from her eyes. "Noo," she whimpered into thin air, thrusting her hips upward for even just the slightest of one last soft stroke against her clit to have the mind-blowing orgasm that she so ever deserved. But it was so frustratingly fruitless, he had even let go of her ass and she had nothing but air to hump again and again to achieve nothing as he laughed and slapped her tits around for good measure. She tried to raise her own arms to give her clit the final stroke that it needed, but he effortlessly had them pinned against the edge of the table with his quads just slightly below her arm pits.
He on the other hand, pun intended, knew that he was just one hard palm stroke away from painting his bitch just the way she deserved. He gave her right tit one final hard smack to send it bouncing one last time for good measure, before he wrapped his right hand tight against the head of his cock. He pointed his cock at her panting tongue and brought his wrist down for one last excruciatingly pleasurable stroke. He could feel the cum rush out of his ever so tight balls as they were being drained for the first squirt, and before he knew it, his mind blanked, and he stared down at her like a pleasure-zombie as wave after wave of his hot cum soaked her face and tits. It splattered against her tongue, down over her nose, and dripped onto the floor off her forehead. The other spurts that followed flew higher with an upward trajectory arch to come down hard between the folds of her cleavage and boobs. He couldn't tell which was greater—the pleasure of his orgasm or the sight of his cum slut drenched and marked with his cum dripping off her just the way she should be…

His Desi Bitch
By Master Marcus