The sun streamed in through the large bedroom window of the mountainside apartment. It wasn't huge but it was big enough and the views out over the Atlantic were stunning. It triggered memories … too many really.
Sitting up in bed I brushed my hands back over my head, taking my hair with them. Twisting my head to the side I smiled down at the beautiful face next to me. Short, dark curls splayed out over the pillow, the duvet pulled down far enough to reveal her bare shoulders and the top of her slender back, the scars healed but still there taunting me … teasing me … turning me on.
She turned, her back now flat to the mattress and she smiled up at me. Reaching out with my hand I made as if to stroke her cheek, but all I felt was the cool cotton of the pillow in the empty space next me.
There was no one there. There never was anyone there.
She was gone.
Life was different now, since that day. I still had my job, my profession if not quite the same level of income. After Red and I had returned from our time in Gran Canaria it had taken me so long to move forward in my head, that over time I had wound down my private practice. I now performed procedures on the NHS alone, that way I felt I was giving something back, for some reason I felt the need.
I coughed the choke away from my throat as once again, my thoughts trailed away, before a glint from the early morning sun reflecting off the clear blue water took me away from my reverie. Here on the mountain sides surrounding San Agustin was where I wanted to be, especially at this time.
My phone buzzed. I picked it up and glanced at the message. It was daughter number 2. She was getting married in a couple of months and she was double checking that I would be going, and prepared to give her away.
"Yes, and yes, very much so on both counts, xx" I replied to the text. Number 2 was still talking to me, unlike her elder sister who had battened down the hatches very much on the side of her mum after everything came out.
When I say 'everything' I mean that my wife knew about my relationship with a young student. She never asked what her name was, which was a good job because I didn't know, but she saw messages on my phone. She called me sick, perverted and so many other things … she only knew what the messages told her, good thing she didn't known what had really happened.
My 36-year marriage was over and maybe that's how I wanted it. The four short months that my Little girl and I were together changed my life forever. I missed her still … I pined for her. There was no way that I could just go back to domestic harmony.
My wife found her backbone and kicked me out with immediate effect and then went to town on the divorce. She was harsh with her vitriol, and took half of everything I had, which I didn't fight … I was still well enough off to live a good life.
That had all happened in the past twelve months, to the day, since we had played out the final act, here on this very mountainside.
******
I sat gazing out to sea. The wooden seat looking out over the Ocean was baked in sunshine.
I smiled wistfully as I recalled the very day. My groin still stiffened a little at the thought. What a scene it had been! And then afterwards, as we took her down from the tree and rolled her torn body, wound round with her own innards, into the sheet. I closed my eyes and shuddered as I recalled the panic that had begun to set in.
But we had pulled it off. Just like we planned. Body into the sea to be washed away, weighted so it would sink. Naked swimming to wash away the blood and the tools we had used disposed of into the same salty grave that was taking my Little Girl to a better place.
I was too wrapped up in my matrimonial upheaval upon arriving back in the UK to even think about the Police stuff. But it turned out that the forensic inquiry at Bridewell turned up nothing of note, and the cells soon opened again to visitors. I never went back.
"Hi mister," I looked up and smiled. It was the first time I had seen her since we parted at Manchester Airport. We texted occasionally … she knew about my divorce … we both needed to know that the other was there. We had a bloody, gory bond to tie us together.
"Red," I stood to greet her. "You look stunning," and it was true, she did.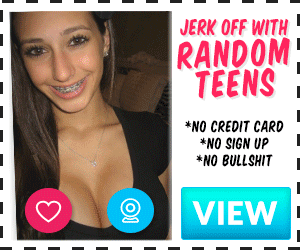 I retook my seat and, with a smile to acknowledge my compliment, she sat down next to me.
"You okay?"
"Yeah, I guess," she replied. I turned to smile a weak smile at her, I understood her melancholy. It was a year today since we killed the slut … an unbelievable passage of time that somehow made the whole thing seem surreal. It was why Red and I needed to meet here, today … so that we could remember, together.
"How's the wife?" She grinned.
"Still taking me to the cleaners," I laughed.
"And so she should. You deserved it you bastard!" I turned to see her smile broaden as she said this.
We paused in comfortable silence.
"I still miss her," Red said after a while.
"Me too." I added.
"She was the only person I ever loved, you know, like that. She was …"
"… something else," I finished off her sentence, knowing that we felt exactly the same about the slut, my Little Girl, Red's lover.
"There's been no one else since," the flame-haired girl added pensively.
"There will be, in time," I offered paternal words of wisdom.
"Did you ever hear from her folks?" I asked.
She slowly shook her head. "I never made contact. Why would I. What was the point?"
She was right of course, just as she had been right at the time about there being no recriminations, because the slut would just go down as a 'missing adult' who had chosen to start a new life somewhere else and had no intention of being found.
I felt sorry for them though, her ma and pa, and family. They had not just lost a daughter but they had no closure either. Maybe someday I would …
No, of course I wouldn't. I couldn't … never.
"She wanted it … the death." I said, as if trying for some reason to vindicate what we did.
"No Mister, she didn't …"
"Huh," I was taken aback by Red's words, until she added.
"She more than wanted it, she needed it … lived for it. She really would never had been happier than when you nailed her to that tree."
Red's words pacified me. Relaxed me.
"Can you stay over?"
Red chuckled. "I've flown all the way to Gran Canaria, mister, it's not a day trip. My finals don't start for another month, and getting away now for a break, is a good thing."
I chuckled too.
"Tonight, you need to hurt me mister, use me …" The words fluttered in as if transported by the Ocean breeze.
I turned to look at Red, who returned my gaze with a quizzical look on her face.
"What?" I said.
She shook her head, "I didn't say anything mister."
I smiled a knowing smile. Red smiled back at me and let her fingers creep into the space between us and entwine with mine.
We were not alone, the threesome bound in blood was still together … which is the way it would be, forever.
---