Hi friends this is Aman. 24 years old studying in Delhi. I stay in a flat. This story is about a very shy junior girl in my college. She was blackmailed and forced to turn into sex slave and used like a cheap slut. First of all, let me tell about me and my college gang first.
I have 8 members in my gang namely Rithik, Sahil, Akshay, Akash, Manish, Sameer, Aditya and me. All of us have well-built body. Every member of our group is very rich and politically connected. So no one dares to mess with us, even the faculties of the college.
Aditya has a farmhouse in Gurgaon where we used to party and fuck hot chicks. It has been 3 years of our gang in college and we are in the final year. This story is about a junior girl, Swati, who got a new admission in our college. Let me tell you about Swati.
She's 21. 5 ft 1″ tall. Have a perfect figure of 34-26-36. Fair complexion, long black hair till waist,  48 kg. She's a very shy girl and from a middle-class family. She was allotted a room in girl's fresher's hostel. Now I'll narrate you the story from the beginning.
It was the first day of the college for freshers. They looked too excited to start a new journey of life. They had an orientation session in the morning. After orientation, they went to their classes. In the afternoon it was lunch break time. I and my gang were in the canteen waiting for the freshers.
The canteen was like our classroom. We spent most of the time there. We used to do ragging of juniors there. Freshers started to arrive in the canteen. We started searching for someone to set an example for freshers so they learn to respect seniors.
Then Swati entered into the canteen. She was wearing a pink colored Patiala suit with matching dupatta. She was wearing black jutis along with matching earrings and kada in her left hand. Everyone was stunned to see such real beauty in our college.
Her perfect figure was looking more hot and sexy in the Patiala suit. I was amazed by her natural beauty. She bought coffee and sat on just opposite table to ours. I told Aditya, "Hey Adi look at that chick in pink. She' s so fucking hot and sexy."Adi said, "Oh yeah she's sexy as hell."
I said, Let's make a plan of trapping her and use her to please us." All of us agreed and became horny by the thought of using such a beautiful girl as our new fuck toy. We were discussing plans. But suddenly one fresher boy sat on her table and started to talk to her.
We knew he wanted to make friendship with her. After all, she was so hot and sexy that anyone would die to be her boyfriend. She was very shy and was replying to him very shyly. We thought this as the perfect moment to set an example for the fresher and make our impression on her mind.
Rithik shouted loudly to that boy, "Oye hero, idhar aa." He stood and came to our table and asked in attitude, "What bro?" To Rithik in order to impress Swati. Rithik boiled with anger and said loudly, "Behen ke lode. Fresher hai na tu? To tujhe pata nahi hai senior se kaise bat karte hai."
He became frightened listening to this tone from Rithik. He said, "Sorry bhaiya mujhe pata nahi tha." I stood up and slapped him right on his face. He fell near Swati. Swati was too frightened to see me slapping that boy. Now all my gang stood up and went near Swati's table which was at the center of the canteen.
I thumped very loudly on the table and shouted loudly, "Sare freshers kan khol kar sun lo. Is college mein padhna hai to kuch rules follow karne honge sabhi ko. First, sabhi seniors ko sir/mam keh ke bulaoge. Second hamesha eyes niche rakhoge humare samne. Aur jo bhi kaha jaye chup chap karoge."
All the freshers were frightened seeing all this. I told that boy to get up and said, "College aya hai to chup chap padhai kar. Dubara kisi ladki ke sath dekha to samajh le tera kya hal karunga." He said, "Sorry sir. It will never happen again." Then I turned towards her and sat on her table.
She was terrified by what just happened and was breathing heavily. Her perfect boobs were moving up and down from her heavy breathing. I was amazed by seeing it and gave an evil smile and asked, "What's your name?" She said stammeringly, "Swati."
I said, "Nice name. Where are you from?" She was frightened by seeing so many seniors surrounding her. She said Ambala. I said directly, "You look too hot, Swati. And I don't want you to be seen with any other boy ever. Keep that in mind." She was surprised by what I just said.
Her face became red with shyness and she bent her head down. Aditya said loudly, "If I see anyone make friendship with Swati. Then be ready for the consequences." All students were frightened by listening to this. We thought that we have set a perfect example for juniors.
Now nobody would dare to come close to her except us. Swati's eyes were wet with tears with what just happened with her. We started to leave and I said, "See you soon Swati." Next day morning I and Rithik were waiting at the stairs of freshers block. We saw Swati coming from her hostel to attend classes.
She was wearing a blue colored suit and matching shoes and earrings. Her hairs were still a little wet. She was looking damn hot and sexy. I called her and said, "You look so fresh today." She kept looking down shyly. I said, "Oh I forgot to introduce myself yesterday. I am Aman and this is Rithik."
She kept listening. "Now listen today is Aditya's birthday and there's a small party at my flat. And you have to come there." She said, "Sir. I can't come. I have the assignment to do." I said, "I wasn't asking Swati. That's an order. Be ready at sharp 7.00pm. And wear some party dress. I'll pick you from your hostel" and gave an evil smile.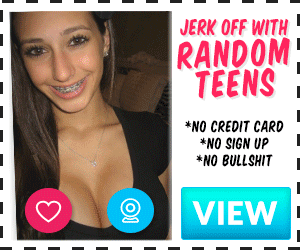 She said, "Ok sir." Then we left. In the evening I went to pick her. She was waiting at the gate. She was wearing a sleeveless red gown with golden embroidery. Her perfect ass curve was completely visible. I was stunned by her look. I signaled her to come inside the car.
She opened the back door and was about to sit. I said, "Swati. Come sit in front." She sat in front. I said, "You look stunning, Swati." She kept looking down. Then I drove my car to my apartment and went to my flat. I had already an evil plan ready in my mind. My friends had arranged for the party.
There was booze, music everywhere. She entered my flat and everyone started to stare at her lustfully. I said guys introduce yourself to Swati formally. Everyone introduced themselves to her. Then I said, "Let's cut the cake first." Then Aditya cut the cake and everyone wished him and the party started.
Everyone started drinking and smoking. Two other girls were also there which we used to fuck earlier at our farmhouse. They were dancing with my friends. Swati was getting uncomfortable with all this. She came to me and said, "Sir I want to go back to the hostel."
I said, "Why? It's too early. Don't worry I will drop you back to your hostel after some time." She said ok. I said come let's have a drink. She said, "Sir, I don't drink." I said, "Ok, then have some cold drink." I gave her a glass of coke. She started drinking.
Suddenly Manish while dancing poured wine on her dress accidentally as part of my plan. Manish said, "Oh, I am so sorry Swati." She said, "It's ok sir. It was a mistake." I said, "Swati come with me." I took her to the room and opened my wardrobe and gave her a shirt and jeans.
"Swati change your clothes." She said, "Sir, it's ok. I don't want to change my clothes."
"Swati you will get cold in wet clothes. Go and change the clothes. Lock the door from inside. I'll be waiting outside." I said strictly. She said, "Ok sir as you say." Then she changed clothes and came out. I had already set HD recording cameras from every angle in my room to record Swati changing clothes.
I told her, "I think I should drop you back to your hostel." She nodded in yes. Then I drove her back to hostel. I came back and checked the recording. I was stunned to see her stripping and exposing her perfect juicy body while changing clothes. I came outside and signaled to my friends that the plan was succesful.
Everyone shouted in cheer and thanked me for such a great plan. I said, "Guys no need to thank. We're brothers. But I will first have her. Then I'll force her to be our sex slave for our final year in college." Everyone cheered and said to me, "Bhai. You deserve to pop her cherry first. And after you are done with her. We will fuck the brains out of her."
Next day,  I called her and told to meet me immediately on the terrace of college. She came in a hurry and asked me what's the matter. I said, "I have a surprise for you, Swati." I showed her the recordings. Her face turned red from shyness and fear. Tears started rolling from her eyes.
She said, "Sir please delete this." I said, "Why Swati. You look so beautiful in this. Everyone should see and praise such a natural beauty. Why should I delete this?" She said, "Sir I beg you please delete this. My life will be ruined if anyone finds about this. Please, sir, I beg you."
I said, "Swati, first of all, stop crying. I hate tears. And I want to see up to what extent you can go to save your respect in the society by getting it deleted." She stopped crying and said, "Please, I am a middle-class girl. Respect is the only thing I got. Please help me out of this situation."
I gave a devil smile and said, "I can help you but you have to return the favor." She asked what type of favor. I said, "See Swati you have got a real juicy and hot body. And I want to taste every inch of your body. So you have to do as I say and please me."
She was stunned by listening to this and fell on my feet. She said, "Sir, please don't do this to me. I beg you." I shouted, "Get up. And listen if you don't agree with this. You are going to be viral on the internet by tomorrow. No one will ever be with you. I am giving you a fair deal."
She was in a shock. After some time of thinking she said, "Ok sir. As you say I will do it." I said cheeringly, "That's my girl." And then I went near to her and held her by the waist and pulled to my self. She was short and coming to my shoulders height. I lifted her in my arms tightly and smooched her passionately.
Her pink juicy lips were too soft and sweet. Her soft boobs were getting crushed on my chest. I smooched her for 3 minutes and then released her from my grip. Tears were rolling continuously from her eyes. I said, "That was a great start Swati. Now be prepared for more in the evening." She nodded yes.
I said, "I'll pick you up at 7:00 pm today. Be dressed in a full backless red colored saree with black bra and panty. And matching accessories." She said yes sir. I said, "Tonight will be the night that you'll never forget in your life. I am going to pop your virgin pussy. So be ready for the pain and pleasure. Now go attend the lectures, babe."
I spanked on her ass. She cried and said, "Yes, sir, I will be ready for the pain and pleasure." She went to attend class. I left for my flat.
Want to know what happened next? Want to know what will happen next with such an innocent and sweet girl? What Aman and his seven friends will do with her? How roughly will be she used by them?
If you guys want the next part please like and don't forget to comment about how was the start. It is my first story ever. So I'll appreciate your feedback.