Marcia: 23 years old latina, independent young woman, very social, warm, full of energy, 5'1″ tall, nice curvy thick figure, nearly fat, black hair tied in 2 braids, big brown eyes, big lips, thick firm thighs, big onion booty, sexy chubby tummy, nice big round titties full both at the top and bottom
Steve: 29 years white man, manly character, witty, smart, deep strong voice, 6'1″ tall, light brown short hair, strong steady body, ripped, strong legs, big chest, wide shoulders, 9″ cock
The sun is slowly descending and the air is getting red. Wood is crackling in the fireplace. Marcia's grandparents are laughing over a joke from their friends. Steve adds another empty beer can to the garbage place. The sound of the ocean completes the perfect scene.
It's August and Steve with Marcia are enjoying their vacation. They are visiting Marcia's grandparents. Her grandparents invited them and a friend couple to their cottage, which lies in a small town by the sea. All of them are now enjoying barbeque on the beach.
Steve and Marcia have fun with grandparents' friends. Even when they are old, they manage to find common ground. After few hours of telling stories the vibe around the fireplace settles. The sun is setting. Everybody feels it's time to go. Only Steve and Marcia don't feel like going. They tell their grandparents they will go on a walk.
They depart. Steve leads Marcia closer to the sea to the point where incoming waves almost reach them. They are a little bit in the mood after a few beers. Steve grabs her booty a few times. Marcia pushes him to the side and laughs when he does that.
They talk about their plan for following days. It's getting darker. Steve pulls out his phone and checks messages. After 5 minutes of walking, Steve is still busy with his phone. Marcia can't take it anymore and she grabs his phone and starts running away. Steve doesn't know what's going on for a while.
Marcia turns her head around, laughs and shouts: "Come on, catch me, get your phone back!"
Steve likes the game and gets after her. She runs as fast as she can but she knows she is no match for Steve. After a quick chase, Steve grabs her arm, both are laughing. Marcia sticks the phone in her cleavage and buries it between her massive juggs. With that she turns around and faces Steve.
"Where is it?" She teases him.
"Right there between the fucking sexy big girls." He says and takes his phone.
He puts it in his pocket and returns his attention to the 2 big juicy girls under Marcia's grinning face. He cups them and squeezes them. Marcia moans and a wave of heat strikes through her body. Their eyes lock. Damn, she's beautiful, Steve thinks. Tension is growing. Their lips are closing distance. Marcia grabs his face and their lips connect. Steve's hands run over her back. Gentle kissing becomes passionate. Marcia starts grind her body on his. And Steve appreciates her mighty curves. He cups her Brazilian booty and Marcia goes crazy. When men do it to her, she feels complete. She feels like there is no other reason why there are big booties: it's made for men to stare at and to grab. Heartrates go up and Steve's member is stiff.
They both think about it. They are about one kilometer far from the village. The lights seem quite far. They both imagine it doing it here on the beach just few meters from the ocean. But what if someone sees them? Walks to the beach are nothing rare. Their eyes meet. Steve sees lust and hunger for sex in her eyes. They can read each other minds.
"What about that?" Steve says, the tension is unbearable.
Marcia is divided. She is a little bit reluctant.
She shakes her head at last and says: "Let's save it for later."
They starts to go where they came from and approach the lights of the village. But neither of them feels good. Something is wrong. Steve stops and grabs her arm. Marcia stops and asks what's up. But she knows what Steve wants. He cups her right titty and grabs her booty with other hand. Marcia only manages to whimper before she feels Steve's lips on her. She doesn't kiss back but then she submits.
"Good girl, that's how I like you," Steve says.
Her pussy becomes wet. Her body starts to open for Steve. Her eyes turn animal. Steve loves her eagerness. She is dangerous animal in bed, when she wants to fuck, nothing will stop her. And Steve likes to tame her. She starts undoing his shirt. Marcia feels his hot breath on her. She needs her and his clothes off as soon as possible. She finally takes his white shirt off and eagerly runs her hands over his muscular body. Steves takes her pink top off and reveales her massive juggs in black bra. He reaches her back and unzips her bra. He lets it fall down and her massive titties are freed. He takes a quick look on the large aureolas and stiff nipples. He immediately bends and buries his head between them. Marcia laughs and pushes his head on herself. She knows very well that her almighty titties are the favorite part of her.
After a few minutes of him grabbing, squeezing ans sucking on her titties, Steve rises and returns his attention to her lips. That's when he feels Marcia's hands on his crotch. She quickly unzips the jeans and unbuckles belt. Her eager hands grab his cock and pull it out. She starts with a few pumps. She breaks the kissing and gets on her knees. Steve looks down and sees her pretty face lit by rising moon. He slaps her forehead with his cock a few times. Marcia laughs and starts her work. She grabs the dick by the base and starts by licking balls.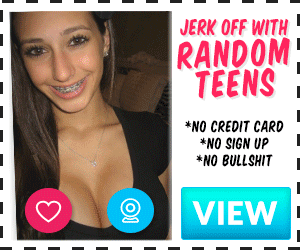 Then she teases the root of his cock, the spot between balls and dick. She trails her tongue all the way up to the head. Steve moans when her tongue reaches the head. Then she takes the head in and sucks it like a lollipop for a few minutes. Steve is grunting and gets a hold of her head. She gives a few strong slow strokes and then she begins to slurp on his cock. She dives her head and takes about half of his cock in. Her tongue works it inside dilligently. She may look nice and innocent, but Steve knows that when it comes to sex, she is a beast. She slurps on it slowly pulls it out. When the head leaves her lips, she makes a loud pop sound.
She makes eye contact with Steve and proceeds to work his pole. She is now warmed up and ready for the real fun. She starts bobbing on his cock. Everytime she goes a bit deeper than before. She slurps on it loudly. Steve goes crazy. He can't wait to release his loud in her mouth. He grabs her head and pushes the back of her head. He starts to feel the throat opening. He moans hard. Marcia starts choking but she keeps on going. At this point she is bobbing slowly and his cock goes in and out of her throat. Steve feels her throat walls. Marcia lets out satisfied moans and is humming. She is slurping hard and gargling. Then she takes it out and catches a breath for a bit. She reaches her crotch and starts touching herself.
Steve is in the seventh heaven. She takes him in again. And keeps going so deep that it enters her throat. Steve grips her head tighter and moves his hips back and forth gently. He is close. His cock is throbbing in her mouth. His moaning gets louder. And Marcia responds by humming louder and going harder. She stops bobbing and takes about half of his cock in his mouth. Knowing that he is close, she starts stroking him hard with one hand. Her hand is hitting his crotch on one end and her lips on the other. She twirles her tongue on his cock and feels every his twitch. Then she hears Steve growl and he starts spurting his loads in her mouth. She keeps stroking him and lets out satisfied food like she just eats delicious food. She starts gulping and swallowing his dose. When Steve is finished, she takes it out and gulps for a last time.
"Damn, that was a first class head," he says when he regains his consciousness. "After this you deserve a good plug."
"Mmmm, yes baby, give it to me," Marcia says as she fingers her dripping pussy.
TO BE CONTINUED