**Hey readers!**
**I hope you enjoyed the last part, and like always This is the new part of an ongoing series about my experiences working at an exclusive swinger resort on Ibiza.** [**New character sheet, all the previous parts. And if you can't wait for the next parts, you can find the unedited parts \[54-72\] here too!**](https://www.reddit.com/r/armadaofgold/comments/159bk27/all_parts_so_far_i_worked_at_an_exclusive_swinger/?utm_source=share&utm_medium=web2x&context=3)
\———————————————————————————————-
We took a nice hot shower before we got dressed for the party. I dressed in the same style as always, a nice polo shirt and shorts, nothing special. But Nina was wearing her new sky-blue dress she bought last week, and it was going to turn some heads at the party tonight.
"How do I look?" Nina asked me.
"As gorgeous as ever," I said as I gave her a warm wet kiss while grabbing her butt.
"Fuck babe, your ass looks so good in this dress, and your eyes really pop out!" I said.
"Aw thank you, baby, you look amazing too. I can't wait for all the ladies to see you!" She said, making me blush.
There was going to be food from the restaurant at the party and almost all the staff were invited. Unfortunately for the guests, it was a private party so they couldn't join in, which was probably better because otherwise it wouldn't fit in Isabela's villa.
I held Nina's hand as we walked towards the party. We could hear some music from a distance and the closer we got, the more we could smell the amazing aromas of the food.
The sun was setting and the sky was filled with beautiful colours. The temperature was perfect, with a nice cool breeze and there was not a cloud in the sky. We approached the villa and I knocked on the door.
"Hey guys!" Isabela said as she greeted us.
She gave us both a hug and it was good to feel her mind-blowing body against me again. I looked around the room and we were one of the first to arrive. Gerard was talking to some of the kitchen staff who had brought the food over. I walked over to Luca and gave him a hug.
"Long time no see, man!" He said as we laughed.
"Awh, thank you, Luca!"
I handed him his present.
"Thank you, bro!" He said as he unwrapped the football shirt.
"Fuck, Nina, you look absolutely incredible in that dress."
Nina gave him a hug and a kiss.
"Thank you, Luca. I already gave you a present, happy birthday," she said with a wink.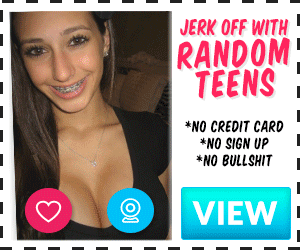 "Yeah, it was the best present ever!" Luca said as winked back at her.
Sofia came to me and gave me a hug too.
"I'm so excited for this party, it's going to be great!". She said as I felt her body against mine.
She looked fresh again after the sex we had earlier today, and she looked as amazing as always. I couldn't help but give her butt a tiny squeeze. Man, I love her booty.
I walked over to Julia and Mattheo who were also already there. Julia looked great too, she was wearing a very sexy and tight little dress, that showed off her tight body and curves. I hugged them both and Nina did too.
"Wow! Is that dress new? You look great in it babe!" Julia said to her as I saw Mattheo's eyes gaze upon Nina's body.
"Thanks, babe. Yeah, it's new. You're looking hot as well in that dress, that ass is killing it!" Nina said.
Julia's face was blushing.
More and more people arrived at the party. Olivia and Manuel were there; Chris and his fiancé Georgia were there; Nathalie and Ramiro were there; Viola was there, she even brought her boyfriend Thomas. Lee, Jorge, and Cara joined as well; even Martin and Ava.
I tried to greet everybody but it was quite difficult. There were a lot of people here, more than expected. Even some of the restaurant staff and maintenance crew were at the party. Luca was the man of the moment and everyone was wishing him a happy birthday; he was having the time of his life.
Gerard came over to Nina and me to greet us. It had been some time since we'd last seen him. Like almost everyone else, I saw his eyes were glued on Nina's figure-hugging dress. When he saw that I caught him staring his face turned a bit red and it was quite funny, especially because he was our boss.
Although this was Luca's party, Isabela was running around tending to all the guests. There were tables set up where we could get some amazing Spanish food, delicious, as always. There was a DJ playing who had also played at the first orgy, but it was early in the evening so most people were just talking. And there was plenty of alcohol.
I was talking with Nina and Sofia when they looked behind me and the mood changed on their faces. It was Maddison, and just like me, Nina and Sofia weren't really fans of her.
I'm just going to ignore her tonight, I thought to myself. She went over to Luca and even gave him a present. I thought Luca didn't like her either but he seemed happy that she was there. Maybe because of the great mood he was in, but I suspect because he just finds her really attractive.
I drank some beers and mingled with my friends and colleagues a bit more when Isabela tapped a spoon on her glass of wine.
"Guys, can I please have your attention?" She said loudly.
Everyone quieted down and looked towards her and she waved Luca over to stand next to her.
"I'm so glad to have you all here. I know that you are my staff members but you are also good friends of mine, and seeing everyone here celebrating one of our staff members is such a wonderful feeling. As you know, this is Luca's birthday, and we are going to give him the best birthday ever but from what I've heard, he's already having the best birthday of his life. Luca, it's only your first year here, but you are loved by everyone including our guests, and you are a fantastic worker. Happy birthday buddy and thanks for being part of our family! Cheers!"
We all raised our glasses and said cheers and drank some wine and champagne. Luca was very grateful and gave Isabela a big hug and Isabela even gave him a kiss on the cheeks, making him blush.
The party was getting better and better and I could tell that the alcohol was flowing through people's veins. I was having a great time speaking with so many different people.
The night was young and Nina was enjoying herself too. People started dancing, and people got more drunk.
Julia was singing and dancing, not something she would normally do so that was funny to watch. Luca was taking his chance and was dancing with all the women that were there, I even saw him grind against Ava.
"This is great isn't it, babe?" I asked Nina.
"Yes! I love you!" She said and kissed me on the mouth. Nina was also getting a bit drunk and she always gets these red cheeks when she is so it's easy for me to spot. She was dancing with me and I felt her body grind against mine. Her ass was grinding against my cock and she was teasing me.
I had a feeling that she was a bit horny and when she whispered in my ear, "I'm horny Timo" it confirmed it for me.
We were having a blast; the music was playing loud and everyone around us was dancing. We saw Julia and Mattheo making out in a corner and Luca was getting a lapdance from Georgia.
"Follow me," Nina said and she grabbed my hand as I followed her to the toilet.
We entered and she immediately locked the door behind us. She turned around and kissed me passionately.
"You look so hot tonight, Timo, I need you." She said.
She grabbed me and we started making out like teenagers at their first high school dance. She took my hands and put them on her butt and we kept kissing and making out.
"Fuck, I want you right here and now," I said as I lifted up her dress.
We didn't even need any foreplay because when I put my hands in her panties she was as wet as a waterfall.
"Fuck me, baby," she said with a seductive voice and bit her lip.
I undid my shorts and boxers letting them fall to my ankles, and bent her over the sink. I grabbed my hard dick and pushed it against her entrance.
"Ugh," she moaned.
I grabbed her ass with one hand and her shoulder with the other and fucked her like a jackhammer. Her moans were so hot, she was looking in the mirror and her eyes were rolling to the back of her head.
"Ahhh. Ugh. Ugh. Yes, Timo, fuck me harder."
I was thrusting deep inside of her, her butt was slapping against my hips.
"That feels so good, babe," she moaned.
While the sounds of her ass cheeks slapping against my thighs was music to my ears, it was interrupted when someone knocked on the door.
"Sorry!" I said.
I heard some giggling from outside but I couldn't care less and continued fucking my girlfriend.
"Ohh goddd fuckkkk yes," Nina said.
I was going so fast and hard. I was sweating a bit but her pussy was soaking wet.
"Yes, ughhhhh. Timo, don't stop."
She was getting close, I knew her body, she was about to climax.
"Fuck, I'm gonna cum!" She said.
Her mouth was wide open and her eyes were closed and she was letting out an animalistic moan.
"Ohhhhh yes fuck fuck ahhhhh yes!!!"
It was a very intense orgasm, I felt her pussy walls clamp against my cock. I kept thrusting hard and deep and I felt like I was close myself as well. I really wanted to cum in her mouth so I asked her and without hesitation, she turned around and dropped on her knees for me. She opened her mouth with her tongue sticking out and I shot thick ropes in her mouth, some of it missed and landed on her face. Luckily, I didn't shoot her in the eyes.
"Holy shit that was hot," I said to her, and I helped her up.
She grabbed some paper and cleaned herself and then we shared a kiss, our tongues were wrestling.
"I love you, babe," she said.
"I love you too, Nina."
We both laughed; it was a fun time. I think we were gone for at least 15 minutes and we didn't even realize it.
When we came back from the bathroom a lot of people were looking at us and smiling because they knew exactly what had been going on inside. We both turned red a bit but we just acted as if nothing had happened. I mean, most people here have literally seen us having sex, but for some reason, there is still something very exciting about a quicky at a party.
Nathalie and Ramiro approached us and whispered something in Nina's ear. Right after Nina turned red again and wiped some of my cum off her face.
"Seems like you guys had a good time," Ramiro said smirking.
"We did," I said as they both laughed.
I looked over at the other side of the room and saw that Olivia and Manuel were in some sort of argument. Olivia stormed off and left the party, which was strange. I had no clue what happened but Manuel went after her.
"Did you see that?" I asked Nina but she didn't even notice.
I grabbed my phone and messaged Manuel if everything was alright.
"Don't worry, Timo, we'll be fine, enjoy the party!" He replied.
I guess it was none of my business so I decided not to pry.
Georgia and Chris joined us and Georgia started flirting heavenly with Ramiro, but he was not giving anything back, just laughs and smiles. I know that they have been really good friends for some time so she was probably teasing him a bit.
Nina and I moved to Luca and Sofia, and Sofia instantly started dancing with me. Luca was dancing with Nina and they were both pretty drunk too. But I can't say too much because I was quite drunk myself.
The next couple of hours were a bit of a blur. I remember that Nina and Sofia were making out and that Nathalie was dancing on Chris, but the alcohol made the night pass by super-fast and before I realised, most people had left and the only people that were still there were me, Nina, Sofia, Ramiro, Luca, Isabela, Gerard, and Nathalie. If I remember correctly, I saw Ava and Martin heading off with Chris and Georgia, a foursome that I would have loved to watch.
The party settled down and we got some of the left-over food and sat on the couch.
"You guys want to play truth or dare?" Sofia asked.
"I think I'm too old for that, haha," Gerard said.
"No honey, let's do it, it will be fun!" Isabela replied to her husband.
"Yay!" Sofia said excitedly, "Okay this is a question for everyone; besides your partner, who was the best person you ever slept with?"
Jesus, coming in hot. Normally you start off slowly. Everyone had the same reaction as me.
"What kind of app are you using?" Ramiro said as he laughed.
"A swinger's truth or dare app, someone recommended," Sofia said with a big smirk on her face,
"I mean we are on a swinger's resort so…" She said as she took a sip of her drink, "Okay let's start with Luca, who is it?"
"Well, uhmmm, for me it's Nina and I don't say that because you are here," he said as Nina blushed.
"Sure…" Nina said teasingly.
Gerard seemed really surprised by this answer as he probably didn't expect that Luca had had sex with my girlfriend.
"What about you, Isabela?" Sofia asked her.
"Well, I actually only had sex with one other person than my husband, and that was my ex-boyfriend so it has to be him then, I guess?" Isabela said.
Now I was surprised. With her beauty and with her working here, I supposed that maybe they had done some swinging in the past but apparently not, although she did blow Luca and some other guy from what I'd heard.
"Same for me," Nathalie said.
"Same for me too Sorry, a bit boring," Gerard followed.
"You guys are missing out!" Luca said laughing.
"And you Ramiro?" Sofia asked.
"Before I met Nathalie, I was a bit wild, so it was either this girl called Marielle or this other chick called… wait a minute, was it Laura? Laura or Marielle, can't really remember. But now I only have Nathalie and she's the best for sure."
Nathalie leaned over and kissed him.
"Timo?" Sofia asked with big eyes, she was hoping to say it was her probably.
I decided to tease her for a bit, "It has to be Daniela, she was the first person I have ever had sex with," I said.
"In front of her husband, no less," Isabela said with a wink.
Isabela helped me with that and I will always be grateful for that moment.
"And you Nina?" Sofia asked her.
"I'll give it to Luca," she said as she winked at him.
"Hell yeah!" He said and fist-bumped the air.
"This isn't a question from the app, is it?" I asked Sofia who started smirking.
"Maybe," she said.
"Okay, next is from the app," she said.
We played a couple of truths and dares from her app but it was nothing special.
"Fuck it, Sofia make up some more truth or dares," Luca said, and we all agreed.
Sofia smirked, "Okay, dare," she said and looked at Isabela and Gerard.
"I dare you to give Luca a lapdance for his birthday," Sofia said to Isabela with a naughty look on her face.
"That's what I'm talking about!" Luca said excitedly.
"You know what? Because it's your birthday," Isabela said and stood up.
She looked at her husband for permission but he was more than down with it. She turned some music on and started moving her body slowly.
Her dress was figure-hugging so it was perfect to show off her amazing body. Fuck, I wished to be in his shoes, just like any other man on this resort. She started shaking her hips and moved her hands through her hair. Her butt was popping out and she was giving us a full view.
Luca's face was lit up and his eyes were focused on her. She sat on his lap and started grinding her big but on his crotch.
"Don't cum in your pants again, please," Isabela said teasingly and Luca's face turned red.
Isabela turned around and ground her ass on him some more.
"Enjoy this, buddy," Gerard said and winked at Luca.
He did. He was in heaven.
Isabela stood up and Luca looked disappointed.
"Awhhhhhh," Luca said and Isabela winked at him.
Sofia immediately reached out for his crotch.
"Seems that you liked that," she said and felt his boner.
"Okay, I dare myself to suck your cock," Sofia said.
Ramiro and Nathalie were really surprised but Nina and I just looked and each other and giggled because we both knew Sofia to be like this.
Sofia went on her knees and took Luca's cock out. His dick was so hard and already leaking with precum.
"Mmmhhh," Sofia moaned and she put the head in her mouth while everyone in the room was looking at her.
I saw Ramiro touching Nathalie and it seemed that they liked the show. Nina's hand was also on my leg and I felt the tension in the room.
Sofia looked behind her at Isabela, "You caused this, I think you should help me out".
"I think so too," Gerard said.
Luca's eyes lit up again and I think he couldn't believe his luck.
"It's his birthday so it's okay with me," Gerard said and nodded.
"Only because it's your birthday," Isabela said.
Fuck, Luca was really the luckiest man alive today.
Isabela sat next to him and started touching his leg. Luca reached out and looked up at his boss.
"Is it okay if I touch your boobs?" He asked her.
Isabela smirked and nodded her head.
"Sure."
Luca reached out and squeezed them. They were so big, he had his hands full.
Nina was looking at me and she looked so horny.
"You wish that was you, don't you?"
I couldn't reply and just nodded.
Sofia kept sucking Luca's cock and she took the whole thing in her mouth while Luca was playing with Isabela's tits. Nina was right, I wish that was me just like Ramiro next to me probably. Isabela's hand went closer to his cock and she started playing with his balls.
"Fuckkkk," he moaned and threw his head back.
"Best day of my fucking life," Luca said with his eyes closed and enjoying every single second of it.
I looked over to Gerard and he was enjoying it too. I knew that he wanted to see Isabela play with other guys some more, but I didn't realise he was that into it.
Ramiro and Nathalie were getting more intimate and Sofia was taking Luca's whole cock in her mouth. Isabela reached up with her hand and now grabbed the base of his shaft and started stroking it while Sofia sucked on the tip.
Nina's hand was going higher up on my leg and now she was on my crotch and I was also getting a bit aroused.
Isabela was stroking Luca's cock really fast and Sofia was still licking the tip.
"Do you want to taste my boyfriend's cock again? Sofia asked Isabela.
"I don't know," Isabela said a bit reluctantly.
"Please, because it's my birthday?" Luca begged.
I had never seen him this excited, his eyes were lit up like a Christmas tree and I was happy for him, he deserved it.
Isabela looked over to Gerard again who eagerly nodded his head.
"Okay, because it's your birthday and we are celebrating here," Isabela said.
She slowly lowered her mouth and Luca's eyes looked at her like he was watching the first sunrise of his life. Isabela gradually took his tip in her mouth and started swirling her tongue around the head.
Luca was moaning.
"Fuckkk yes."
Sofia started sucking on his shaft and balls and he was now getting a double blowjob from his girlfriend and his boss, Isabela, probably the most desirable woman on this resort. Saying that I was a bit jealous was an understatement but I was happy for Luca.
Isabela then went deeper and took the rest of his shaft in her mouth and I saw him hit the back of her throat.
"Fuck fuck fuck, holy shit!" Luca yelled and Isabela was sucking him off so well. It was already longer than the last time she blew him and the fact that she was doing it in front of her husband made it even more exciting.
"Ohhh godddd. Fuckkk," Luca moaned and everyone was looking at him, but Gerard was the most intrigued.
Isabela quickly pulled her mouth from his cock.
"Are you about to cum?" She said.
"Yeah," he replied.
Isabela started stroking his cock really fast into Sofia's mouth. It gave me deja vu to when she did that to me when she caught us.
Luca started panting and moaning and a few seconds later, he shot a huge load in Sofia's mouth. Some cum was spilling out of her mouth, it was quite a lot. Isabela squeezed his dick like getting the last bit of toothpaste out of the tube. Sofia was a bit taken aback and swallowed most of it but some of it was dripping down her chin. Isabela's blowjob was a bit longer than last time, like 30 seconds before he came.
Luca had the biggest grin on his face.
"Wow!" Ramiro said, impressed by his load.
"That was so exciting, dear," Ramiro said to his wife.
"Fuck, that was hot," I whispered to Nina.
"I can die right now," Luca said as we all burst out laughing.
Isabela cleaned her hand up and Sofia and Luca also cleaned themselves up.
"That was so much fun, and I don't want to kick you guys out, but I think it's time to call it a night," Gerard and Isabela said.
I looked at my phone and it was 1 am.
Everyone said goodbye to each other and we all headed out. Luca and Sofia stayed behind in the bathroom for a bit to clean themselves up while Nathalie, Ramiro, Nina and I left.
"That was crazy!" Ramiro said, "Do you ever want to try something like that?" He asked his wife.
"What do you mean? Like…?" Nathalie responded.
"Yeah," Ramiro said.
"Would you like to see that?" Nathalie asked surprised.
"I am very curious now, yes," Ramiro responded. "Do you want someone to go down on you again? That was really hot."
"I think Timo is more than happy to volunteer again," Nina said and winked at me.
The thought of doing something with Nathalie really turned me on, and I looked at her and couldn't wait to see if she was down again.
\——————————————————————————————–
*Special thanks to PedroHicko for the edit!*
**I hope you guys enjoyed this part and if you like it, check out all the other parts I wrote. And if you can't wait for the next part, you can also find that in the link:**
[**Next unedited parts \[54-72\] and previous parts!**](https://www.reddit.com/r/armadaofgold/comments/159bk27/all_parts_so_far_i_worked_at_an_exclusive_swinger/?utm_source=share&utm_medium=web2x&context=3)