Hey readers!
**I hope you enjoyed the last part
, and like always This is the new part of an ongoing series about my experiences working at an exclusive swinger resort on Ibiza.** [**New character sheet, all the previous parts. And if you can't wait for the next parts, you can find the unedited parts \[53-69\] here too!**](https://www.reddit.com/r/armadaofgold/comments/159bk27/all_parts_so_far_i_worked_at_an_exclusive_swinger/?utm_source=share&utm_medium=web2x&context=3)
\———————————————————————————————-
The day had finally arrived. It was Luca's birthday, and he had been looking forward to it all week. I was curious to see what was going to happen at his party and what the girls had in store for him. I woke Nina and we got dressed and headed to the restaurant. Luca was already there and we walked over to him to congratulate him.
"Happy birthday!" We both said.
I gave him a hug and Nina gave him a kiss. He looked really happy today, although I must say I have never seen him in a bad mood.
"Thank you, guys, this is the best day of the year, and even better now that you are here," he said.
Most of his friends and the staff members congratulated him. Even some of the guests came over to wish him a happy birthday.
Luca was going to throw a party with the permission of Isabela, and she even let him do it in her villa. Most of the staff members and our friends were going to be there, but our close friend group was having a pre-party in Sofia's room in the afternoon.
But in the meantime, there was still work to do, so after breakfast, we all went to work.
I was working with Chris and Nathalie today, and I had to say I was a bit nervous to see Nathalie again after the orgy. I don't know why, but just like last time, it was still a bit awkward to work with a woman you went down on at an orgy and act like nothing happened.
When I got to the bar she smiled at me and gave me a hug. Chris gave me a high five and, after working with Maddison, I was stoked to work with them again.
When I looked at Nathalie I just couldn't help but think about her beautiful body as I went down on her. It was an incredible experience.
"Timo, are you alright?" Chris said.
"Uhm yes, I am. Just thinking about stuff," I replied.
'Thinking about the orgy, right?" He said with a wink.
"We wanted to go too but unfortunately, we couldn't make it," he continued.
That would've been great in that I had a really good time with him and Georgia last time. Plus, I would have loved to get another taste of Georgia's amazing body.
"I heard Nathalie and Ramiro also went to the orgy. I can't believe they actually went. I've been working with Nathalie for years now and she has never been interested in the lifestyle. Did you see them?" He asked me, curiously.
"Yeah, we did!" I responded not sure if I wanted to tell him what we did together.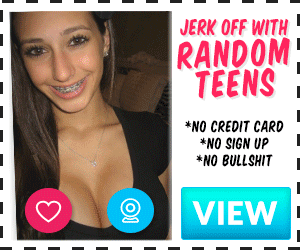 "Damn bro, did they actually participate?" He asked me.
"Uhm, not really but…"
"Don't tell me that you did it with Nathalie?!" He interrupted.
"Not fully, I just went down on her," I said. He was shocked.
"Just went down on her? No way, dude! Lucky bastard," he said as he gave me another high-five.
"Man, Nathalie and I are great friends and I always wanted her to get involved in the lifestyle, I can't believe she finally did it. You should consider yourself really lucky, man!" he followed.
I knew that I was really lucky. I was the first person, besides her husband, who touched her pussy. I always had the feeling that Chris really liked Nathalie, who doesn't? But this made it even clearer.
"Did she give you a blowjob too?" He asked me.
"No, unfortunately not," I responded.
"What are you talking about guys?" Nathalie suddenly said as she approached us.
We both acted as though nothing was said and she showed me a smile.
"Not bragging about anything are you?" She said to me, my face turning red.
"I can't believe you are finally in the lifestyle, Nath. I am proud of you! And what an excellent start you had with this stud!" Chris said to her.
Nathalie frowned at his comment.
"Jealous, aren't you?" She replied with a cheeky look on her face.
Chris laughed and I could feel the tension between them.
"A bit, yes, but I'm honestly really glad you are exploring this. If you want to know anything or need tips you can always ask me or Georgia." He said as I felt the friendship between them.
"So, uhhmm, are you guys going to the party tonight?" I asked to change the subject.
"Of course!" Chris said.
"Yes, we will be there too!" Nathalie followed.
The shift went by rather quickly as I had a lot of fun working with Nathalie and Chris again. Chris kept teasing Nathalie the whole shift about the orgy and it was quite entertaining.
Viola took over my shift and I headed to my room to change for Luca's pre-party. Chris was also done for the day and met up with Georgia at the bar.
It was nice to see her again and she gave me a kiss on the cheek when she saw me and told me that she would love to hang out with me and Nina again.
I instantly thought about the last time when she was riding me and I couldn't agree more.
When I walked to my room, I suddenly realised that I had nothing for Luca as a present. I knew that most people would bring presents but I completely forgot about it. I had to get him something, he was such a good friend. I still had some time left so I headed into town quickly and bought a football shirt for him as I know he would like that.
When I came back Nina was already getting changed as she put on some sexy lingerie for the girls' present to him.
Yeah, my shirt had to compete with Olivia, Nina, and Sofia's bodies.
I took a quick shower and changed myself. Nina looked amazing.
"You look great babe, he is going to love it," I said as she was putting a dress on top of her black lingerie.
"Thank you, babe, are you excited for his present?" She asked me.
"Hell yeah, especially with the other girls wearing the same lingerie. It is going to be hot," I said with a smile.
She grabbed my hand and we walked to Sofia's room. We were the last ones to arrive and when we entered the room we saw Olivia and Sofia wearing the same lingerie as Nina. I was already looking forward to what was about to come.
Luca wasn't there yet as it was going to be a surprise for him. I walked towards Manuel as the girls got ready for the present.
"Damn, I can't wait for my birthday," he said as we looked at the three beautiful girls laying on the bed in their black lingerie.
We heard a knock on the door and Manuel opened the door and Luca entered. The room was dark and as he walked inside we greeted him, "Surprise!! Happy birthday Luca!"
His jaw was on the floor as he saw the 3 girls waiting for him on the bed.
"What????" he said, not believing his eyes.
"Wha… what is happening?" He stammered.
The girls stood up and seductively walked towards him and it turned me on.
"We got you a little present, babe," Sofia said as she planted her mouth on his and kissed him passionately.
He was still in shock and the girls laughed.
"We all talked and we decided that we want to give you a little treat for your birthday," Olivia said as she started touching his chest while placing his hand on her ass.
I noticed he was getting a hard-on, and so did the girls. Like they were some sort of synchronised swimming team, they dropped to their knees in front of him and started opening his trousers.
He looked at me and Manuel with the biggest smile I had ever seen. It was nice to see him this happy and that made me happy too.
They dropped his trousers to the ground and his underwear soon followed. Six hands now started to touch him all over his body as they stroked his cock and caressed his muscles.
Sofia grabbed Olivia by her head and pushed her towards his cock and she put her mouth around his dick. Luca groaned as she started sucking his dick.
Sofia gave Luca a kiss as he grabbed her breast and Nina went for his balls.
Manuel and I sat down and watched as the girls took care of Luca.
Sofia grabbed his hand and placed it on Olivia's head.
"Fuck her mouth, babe, I know you want to," she said as he pushed her head against his crotch.
Olivia looked a bit surprised at the sudden movement but she loved it. He grabbed her head and started fucking her mouth harder. I was turned on by the sight of this.
He looked at Sofia and Nina and they smiled at him. He then pulled his dick from Olivia's mouth and put it in Nina's.
Nina started to blow him while Sofia and Olivia were sucking his balls. He threw his head back and groaned.
"Oh, god! This is the best birthday gift ever," he said as the girls continued to please him.
Olivia and Nina both looked up at him as they were sucking his dick. The three tongues started to lick his cock and balls. They were now working together in a perfectly synchronised way.
Olivia took the lead again and started sucking his dick. Nina grabbed his balls and Sofia grabbed his hand and placed his hand on her head. He looked at her, grabbed her head, and forced her towards his crotch. Sofia smiled and licked his dick and his balls as Nina and Olivia were also licking and kissing.
"I'm getting close," he groaned as the girls kept blowing him.
They started to blow him a bit faster and Sofia grabbed his dick and stroked it hard.
"Open your mouths," he said.
The 3 girls opened their mouths and waited for his cum.
"Fuckkkkkk," he moaned loudly as he started shooting his load into their mouths.
The 3 girls tried to catch his cum and Sofia and Nina had a few shots on their faces.
Luca was panting heavily as the girls stood up and gave him a hug.
"Jesus, that was the best birthday present ever," he said.
He walked over to us and hugged us too.
"Thank you guys for letting your girlfriends do this. I'll make sure Sofia will treat you guys the same way when it's your birthdays," he said with a wink.
The girls went into the shower together to clean each other up. Manuel, Luca, and I waited in the room as we talked with Luca about this experience.
"I still can't believe it. Thank you, guys. How did this happen?" He asked.
"It was the girls' idea. They wanted to do this for you as you are a special guy, and I think it is safe to say that they had a good time too," Manuel said.
The girls returned after their shower and Nina came to me to give me a kiss.
"That was hot babe," I said to her, making her blush.
"So how was it, babe? Did you enjoy it?" Sofia asked Luca.
"Hell, yes. Best birthday present ever. Thanks, babe, thank you, Olivia, thank you, Nina, and thank you Manuel and Timo," he said as he gave us all a hug.
Olivia and Manuel decided to head back to their room for a bit but Nina and I stayed behind to hang out with Luca and Sofia for a while.
"I am so happy with this friend group, it's so amazing to be this sexually open with each other," Luca said.
He was right, and this was a special group of friends. And the lifestyle was really changing us, it is so amazing that we could experience things like this together. And I think that other people that are in the lifestyle would agree with us, that there is nothing better than having sex with your lifestyle friends. The connection really adds to the experience.
We sat there and talked for a while when we heard a knock on the door. Luca stood up and opened the door. It was Chris and Georgia.
"Hey Luca, congratulations!" Chris said as he gave Luca a hug and so did Georgia.
"We missed something, didn't we?" Georgia said.
"Yeah, you certainly did!" Sofia said as she told the story.
"We should have come earlier, I would have loved to join in," Georgia said as Luca blushed.
"Really?" He said as he looked a bit shocked.
Chris smiled and winked.
"She is a bit naughty isn't she?" He said as Georgia smiled.
"I mean, she can still give you a present if you want?" Chris said as he gave a slap on Georgia's big ass.
"Of course! It's his birthday, it would be my pleasure," Georgia said as she gave Chris a kiss.
"Would that be okay with you?" she asked Luca and Sofia.
Luca looked at her beauty with big eyes and I don't think he was going to reject that offer.
"What do you say, babe? You are fine with this, aren't you?" Sofia said as she winked at him.
"Yes!" He said immediately as we all laughed.
Georgia walked towards him and he grabbed her butt and pulled her close to him and started kissing her.
She didn't take any time and pushed him onto the bed, this was his first time with her and I knew he wanted to for a while. He was going to have an amazing time.
She started to suck his dick and I was impressed that after his recent orgasm, he could get it up again. As she was sucking his dick, Chris took place behind her and started licking her pussy before taking his big dick out and pushing it in. He started to fuck her from behind, it was an amazing sight.
He grabbed her hair and pulled her head down on Luca's cock.
"Yeah suck his dick, honey!" Chris said as Georgia moaned.
Luca's eyes were closed, his mouth was open, and he was moaning loudly.
Chris was fucking her pretty hard as Georgia sucked Luca's dick. Sofia and Nina were impressed that she could still focus on sucking dick with Chris pounding her so hard from behind. I was sitting in between Nina and Sofia and they both had their hands on my legs.
"God, she's so sexy!" Nina said.
"Chris is fucking her so hard, it's amazing," Sofia added.
"Want to switch?" Chris offered Luca who didn't hesitate for a second.
Luca was reaching out for a condom before Chris told him that he could go in raw.
"Really? Fuck yeah!" Luca replied as he quickly got behind her and pushed his cock into her pussy.
He grabbed her hips and pushed her down on Chris' cock as he started to fuck her from behind.
"Your wife's pussy is amazing, man!" Luca said as he gave Chris a high five.
That was really funny to see as they were both spit roasting Georgia. Luca was having a blast and this was probably the best birthday of his life.
The three of them were moaning loudly as Chris was groaning and Luca was telling her how much he liked her pussy. It didn't take long for Luca to cum as he pulled his dick out and shot all over her big ass. Chris came into her mouth not long after that and both Luca and him cheered.
"Fuck me, what a day!" Luca said.
Georgia gave him a hug and a kiss and thanked him for a fun time.
"See you guys at the party!" Chris and Georgia said before leaving the room.
"Fuck I'm so horny now," Sofia said.
"Sorry babe, but I need at least a couple of hours to recover," Luca replied, "but I'm sure that Timo is more than happy to help you out."
Sofia and Nina looked at me and I gave them a cheeky grin.
"Are you sure, babe? I know it is your birthday and all, but it would be a shame if you would have to wait for a couple of hours until you can have another turn with me,"
"Of course babe, I'm going to take a shower, have fun!" He said and kissed her.
"Well, I'm not going to pass this opportunity up, are you babe?" Sofia said.
I walked towards her and pushed her on the bed.
"Of course not!" I said.
"Come, Nina Join in!" We said but she grabbed one of Sofia's toys.
"I'm going to watch, like the good old days," she said as she turned on the vibrator.
I lifted Sofia's legs and pushed them up and started to go down on her pussy.
She was already pretty wet as I licked her. I twirled circles around her clit with my tongue and she was moaning already. I started fingering her and licking her pussy.
"Yes, fuck, yes!" She moaned.
I looked up and saw Nina sitting on the couch with her legs spread and touching herself with the vibrator while watching me eat out her friend. It really gave me flashbacks to the early days of summer when Nina only watched while we were fucking.
Sofia climbed on top of me where we got into the sixty-nine position. She grabbed my cock and put it in her mouth.
I always find it difficult to focus on licking pussy while my dick is being sucked, especially as Sofia was giving me her all, slurping my dick like it was her favourite ice cream. She was moaning around my dick which made me even hornier.
I wanted to get inside her pussy so I flipped her into my favourite position with her ass up and her face down.
I saw Luca fucking Georgia without a condom and I already had sex with Sofia without one, and I had to say it felt so much better so I asked Sofia if it was okay if we can do it again.
"Of course, babe. Now don't keep me waiting," she said as she started wiggling her big butt.
I looked over at Nina who was biting her lip while the vibrator was doing its thing on her pussy. She was enjoying this for sure. I looked down and placed my dick at Sofia's entrance giving her a nice smack on the booty before entering her tight wet pussy.
Fuck it felt so good as I felt her muscles tighten around my dick.
"Fuck that's so good," Sofia groaned as she buried her face into the mattress. I grabbed her hips and started to thrust into her pussy. I will never get enough of her enormous ass slamming against my waist while I was holding her small waist.
The sounds of her cheeks clapping against me sounded like gunshots with every thrust I made. Her moans were muffled by the bed and the sight of Nina playing with herself made it even more exciting.
I saw the bathroom door open and Luca came out of the shower with a towel around his waist and his eyes immediately went to his girlfriend getting pounded from behind by me. He smiled at me and then walked to the chair and sat down next to Nina.
"Damn, that is one sexy sight. Keep going man, she looks so hot!" He said as I increased my speed a bit and fucked Sofia a little bit harder.
"Why don't you go down on Nina, you can do that while you recover right?" I said to him and looked at Nina with a naughty smile on my face.
Luca didn't need to hear that twice and dropped to his knees. Nina grabbed his head as he used the vibrator on her while licking and sucking on her pussy.
I could see her eyes rolling in the back of her head as her mouth was wide open and her lovely moans started to duet with the sounds of Sofia's clapping cheeks.
I kept thrusting into Sofia's pussy, her walls were tightening and I could see she was getting close so I started to rub her clit with my finger.
"Oh, Timo! I'm gonna cum, fuck I'm gonna cum!" Sofia cried out.
I picked up the pace even more and I was sweating because it was pretty hot in the room.
Nina was grabbing Luca's hair while she saw me making Sofia cum.
"I'm cumming, I'm cumming, aahhh, fuuuuuuck!!!" Sofia cried out as her whole body started shaking.
I could feel her juices squirt out of her pussy as her muscles were clenching my cock. I tried to hold on a bit longer and pulled my dick out of her pussy. She turned around and smiled at me.
"You didn't cum yet?" She asked.
I shook my head.
"I was waiting for you."
"Such a gentleman, let's finish this, shall we?" She said and pushed me on my back.
She straddled my dick and placed her pussy at my tip. She grabbed my chest as she started to bounce up and down on my dick. It was a wonderful sight.
I heard Nina moan as she came too. I think she was a bit pent up and the vibrator did the trick for her.
Luca sat up next to her and they continued to watch us. I looked up while Sofia's large boobs were bouncing up and down, she was really riding my dick like a champ. I felt my cock tingling and I knew that I was getting close.
"I'm getting close Sofia, where do you want it?"
"Wherever you want," she said.
I was so excited and really wanted to cum inside her pussy again, but I didn't know what Luca thought of that. I asked him because I didn't want to disrespect him.
"Yeah, bro! Give it to her!" He said.
I held her down and I pushed myself deep inside her and started to shoot my load.
"Fuckkkk!" I said.
I felt my cum dripping out of her pussy, she lowered herself down and gave me a kiss.
"That was hot, Timo," she said and walked towards to bathroom to clean herself up.
I went over to Nina and gave her a kiss, "Thanks for watching, that was hot, wasn't it?"
She nodded and smiled.
"Fuck man what a day already," Luca said.
Nina and I said our farewells and went back to our room to clean up before the party later that night.
\—————————————————————————————————
*Special thanks to PedroHicko for the edit!*
**I hope you guys enjoyed this part and if you like it, check out all the other parts I wrote. And if you can't wait for the next part, you can also find that in the link:**
[**Next unedited parts \[53-69\] and previous parts!**](https://www.reddit.com/r/armadaofgold/comments/159bk27/all_parts_so_far_i_worked_at_an_exclusive_swinger/?utm_source=share&utm_medium=web2x&context=3)