Hey readers!
I hope you guys enjoyed the last part, and thank you to the people who have been here since part 1, we really appreciate it! Let us know what your favorite part has been so far! Enjoy!
**And like always This is the new part of an ongoing series about my experiences working at an exclusive swinger resort on Ibiza.** [**New character sheet, all the previous parts. And if you can't wait for the next parts, you can find the unedited parts \[52-68\] here too!**](https://www.reddit.com/r/armadaofgold/comments/159bk27/all_parts_so_far_i_worked_at_an_exclusive_swinger/?utm_source=share&utm_medium=web2x&context=3)
\———————————————————————————————————————————–
"Do you want to get a blowjob from Leotine?" Nina said.
"She wasn't into me so I don't think that will ever happen," I responded.
"She is in the glory hole booth with her husband. Come. We should check it out." Nina said as I followed her.
When we arrived at the booth, I couldn't believe my eyes. I saw her inside the glass box on her knees beside her husband as she was sucking the dick of the man who had his dick in the hole. There was a line of around 3 guys waiting – they all wanted a blowjob from the model.
"So do you want one?" Nina said as she looked at me, excited.
"Uhm sure?" I said as she dragged me into the line.
I saw the man cumming inside Leotine's mouth. She swallowed it all before kissing her husband.
"Fuck, she's good," the man said as he walked past us in the line.
We looked at her as she was slobbering all over the next man's cock and was gagging.
"Do you think she knows it's me?" I asked Nina.
"No, of course not," Nina said. We were both impressed by her blowjob skills.
Her husband was jerking himself off as he watched his wife blow all these strangers' cocks. And I was really excited for my turn.
I must say, the one-way glass was a bit weird, although I preferred to see who was sucking my dick. But it must be crazy for her as she had no idea who she was sucking off.
"Do you think you can cum again?" Nina asked me.
"After what I just did with Nathalie, one hundred percent," I replied.
The next man was done with her as she again swallowed his big load. There was now only one guy in front of us before it was my turn. I was beginning to get a bit nervous. The man in front of us had his wife beside him as he was getting some great head from the French model.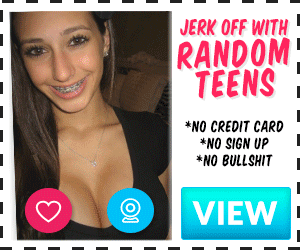 "That feels amazing," he said as he kissed his wife.
After a minute or two he came inside Leotine's mouth. She swallowed his cum and kissed her husband again.
As the couple walked past us they said, "Enjoy!"
It was finally my turn and, although I was really excited, I was also a bit nervous so my penis was flaccid again. Nina helped me a bit as I heard some other people line up behind us. Nina stroked my cock until I was semi-erect as she guided my cock towards the hole.
The sides of the hole felt warm and it felt a bit disgusting but the prospect of having Leotine sucking my dick made me forget about the rest. As I stuck my half-flaccid dick through the hole, I saw Leotine laugh a bit and I heard her husband say something in French, like, "Make it bigger then".
I felt her fingers on my cock before she put it in her warm wet mouth. I felt really strange as I could see her putting my cock in her mouth while she had no idea that it was me.
As my cock got harder, her husband said something in French again and I saw her look up. It must be very strange for her to see the dick and not the man.
I felt her tongue go around my shaft as she used her hand on the parts she couldn't reach. Her husband was looking at her from a different angle, and I think it really turned him on.
"How does that feel?" Nina asked me.
"It feels amazing, I can't believe I'm getting head from her."
And it really felt weird and maybe a bit wrong, as I knew she would never blow me if she knew who I was. She clearly said that she wasn't attracted to me. But here the beautiful French model was, giving me an amazing blowjob.
She looked up with her fantastic brown eyes and I felt a shiver go down my spine. I knew she couldn't see me, but it still felt like she could. Her mouth felt so good, and her face was so pretty. I was enjoying every moment of this.
As my dick is not the biggest it was quite easy for her to fit the whole thing in her mouth, and that is honestly a great advantage of an average-sized penis as my whole cock was getting stimulated.
"Damn, she's great!" I said to Nina as she rubbed my chest
Leotine's husband was now stroking his cock as he looked at her giving me a blowjob. I don't know why but it felt even better that she was sucking me in front of her husband. I still thought he was kind of a prick, but he was definitely a lucky man.
"Oh fuck!" I said.
"Yeah baby, cum in her mouth for me please!" Nina said.
I started to move my hips back and forth, fucking her mouth, and she just let me. Her husband was looking at the whole situation, and it seemed like he was going to explode any minute now.
I felt Leotine's tongue swirl around my shaft as I grabbed Nina's head and started to kiss her. I was getting close and was really going to enjoy this.
"Ahh, fuck yeah!!" I said loudly.
Nina kept kissing me as I felt Leotine's mouth fill up with my warm cum. She didn't expect my cum and she struggled to keep it down. But she still swallowed it all but she looked a bit angry.
"You have to knock when you are about to cum," the man behind us said.
I said sorry through the hole as I wondered if she recognised my voice as we headed back to the orgy area.
The room was almost empty as most of the couples had left. We were searching for Sofia, Manuel, Olivia and Luca but they weren't inside anymore.
We saw Maddison and Nina asked her if she had seen them. She told us that they were outside. We walked outside and spotted them talking to Isabela.
"Seems you guys had a fun time!" Isabela said.
"That woman that was with you was pretty hot!" Isabela said to Manuel, "And Timo, how was that with Nathalie, must be a bit weird right?" She said.
We were all surprised as we didn't even notice her watching.
"But it was really hot to see you guys go at it like this, I wish I still had that stamina from when I was your guys' age," she continued.
"I really hoped that you were going to join in," Luca said to his boss.
"Was that blowjob not good enough for you?" Isabela said teasingly referring to the game when she put his dick in her mouth for a couple of seconds.
He turned bright red as Sofia started to laugh.
"I have to go again, have a nice evening. And Luca, have a nice birthday tomorrow!"
It was eleven already so Luca would be turning twenty in an hour.
"Timo, I forgot to talk about that with you," Nina whispered as she took me to the side.
"So Olivia, Sofia, and I wanted to give him a birthday present, but you can't tell him about this, okay?"
"Sure, what are you guys planning?" I asked.
"So we are going to give him a birthday blowjob," she said.
"Birthday blowjob?" I asked.
"Yes he will get a blowjob from the three of us and maybe a bit more, if that's okay with you, of course," she said.
"If I can get that for my birthday too, that's fine with me," I said.
"Thank you, babe. And yes, you will definitely get something like that for your birthday."
We saw Lee and we finally managed to talk with him. He looked a bit tired from working today. He told us that Isabela asked him if he could help out tonight as, despite still being in the maintenance crew, he was more than happy to help out.
"I can't believe you rejected my offer to join in," Sofia said teasingly.
"I definitely would've if I could, but you guys know the rules," he said as Sofia gave him a wink.
"Talking about that, how was your date with that couple? Did you manage to get some?" Nina asked him.
Lee looked a bit disappointed, "I went down on her, but I didn't go all the way so I still have my v-card, unfortunately."
"Aww, you really want to lose it don't you?" Nina said while touching his shoulder as he turned a bit shy again.
"Do you want Sofia to help you out with that?" Luca said as Lee looked at him surprised, "She really wants to take a guy's virginity, so she is happy to help you."
Sofia smiled at Lee as he was lost for words.
"Are you serious?" Lee said.
"Yes, if you are okay with me doing it, of course. I definitely get it, if you want to wait for someone special or something," Sofia said.
He didn't know what to say as the girls laughed.
"You can think about it, no rush," Sofia said.
"No, no, I definitely want it!" he said, now a bit more excited.
"You want to do it now?" She asked him
"Uhm sure?" He responded.
"Great let's go to our room!" Sofia said as she looked excitedly at both Lee and Luca.
"You guys want to watch?" Luca asked Nina and I.
"Only if Lee's okay with that," Nina said.
"Yeah, that's cool," he said as we all followed Sofia to her room.
I could feel that Lee was really nervous about this, I mean I was really nervous too when I got the chance to lose my virginity to Daniela in front of her husband. I was stoked to see the same thing happen to Lee.
We all entered the room as Sofia told him to sit on the bed and wait for her.
Sofia went into the bathroom and came back in a new set of lingerie as the other set was a bit dirty from the orgy.
"Are you excited?" Luca asked Lee.
"Yes, I am but also really nervous. Thank you so much for sharing your girlfriend with me," Lee said.
"Of course, man! I'm really going to enjoy this too, it's like an early birthday present," Luca replied.
Nina and I sat on the couch as we waited for Sofia to come out of the bathroom. I could see in Nina's eyes that she was really hyped for Lee to lose his virginity, and I wondered if she'd ever want to take a guy's virginity.
It must also be a truly crazy ride for Lee. He got his first ever blowjob from a beautiful girl, that is my girlfriend, and now he is going to lose his virginity to another guy's stunning girlfriend. That must be a great advantage of being friends with us.
Lee was waiting eagerly for Sofia, as the door finally opened. She switched to her white lingerie and she looked absolutely gorgeous, showing her crazy curves.
She walked towards him, sat on top of him, and they started to make out. I saw Nina biting her lip and grabbing my hand as she was getting turned on by this erotic show.
Sofia pulled his shirt off and unzipped his pants. His hands were on her amazing tits and her ass.
She moved towards the ground as she took his pants off and stroked his semi-erect dick.
"Wow," he said as he was enjoying the touch of the brunette bombshell before him.
Sofia lowered her full lips as they wrapped around the tip of his cock. I saw his whole body shiver as she started to suck his member. Luca was sitting on the side just watching and admiring his girlfriend going down on another man.
"Fuck, that feels so good! Sofia, oh my god!!" Lee said.
I looked at Nina and we both thought it was adorable to see how much he was enjoying himself.
Sofia was blowing him for a while, but just like Manuel a couple of days prior, he was struggling a bit to get hard. It was probably the nerves and the people around him watching.
Sofia did everything in her power to try and make him erect but it just didn't work. Things like this just happen in real life. Men can't just get erect on command, especially with other people around, it can be really difficult, unlike in most porn you see.
Lee seemed a bit disappointed with himself as he was struggling,
"I'm sorry," he said as he looked down at Sofia.
"Awh don't worry, it can happen," she responded.
I looked at Nina who also felt bad for him.
"Do you want to try and help?" I asked her.
She smiled at me, "Good idea."
Nina gave me a kiss and walked over towards Lee and Sofia.
"Mind if I help out?" She asked as Lee looked up at her with big eyes.
Sofia smiled and Lee accepted her help. I mean, who would say no?
Nina started to play with his dick and balls.
"This should help," Nina said.
She joined Sofia with her mouth as they now both started to go down on him, giving Lee his first double blowjob ever.
"Fuck, this is crazy! This is really happening," Lee said.
The girls swirled their tongues around his dick and balls and he was really enjoying it. I smiled at Luca who was also enjoying Lee's excitement.
The girls swapped and licked it together and it was an incredible sight. I saw that it was working as his penis started to get more erect. Sofia went up to him and started kissing him as Nina continued sucking his dick.
"Are you ready to do this?" Sofia asked him.
He looked really nervous, "I think so?"
"How do you want to do it?" Sofia asked him.
"Uhm, I don't know," he replied with nerves.
"Okay get on your back, let me ride you," she said as Nina took his dick out of her mouth.
Luca handed over a condom for Nina to put on him before Sofia climbed on top of him.
Sofia kissed him and grabbed his dick as she rubbed it against her entrance, but Nina was still stroking it and he suddenly started to groan.
Sofia felt his warm load on her body, and his face was bright red.
"I'm sorry, it happened so fast," he said.
"Hey don't worry," Luca said as he got off the bed, "It happens. But you were lucky to do that in front of two smoking hot women."
"Fuck, now I'm still a virgin," he said a bit frustrated.
"That's true, but a virgin who just got a double blowjob from two extremely hot girls," I said to him, but it didn't seem to help.
Sofia got a towel to clean herself up as Luca was comforting him.
"Don't worry man, you can get another chance tomorrow," Luca said.
They shook hands and hugged as Sofia told him the same.
"I think we're going to bed. We'll see you guys tomorrow for Luca's birthday," Sofia said as she hinted at us to leave their room. I saw Sofia whispering something into Nina's ear. I still felt a bit bad for Lee as he seemed so excited to finally get late.
As we closed the door behind us, Nina grabbed my arm.
"Sofia said that maybe I can try it with Lee," she said to me.
I got excited by the thought of the idea of Nina taking his virginity it sounded like a great idea.
"Sure, do you want to do it?" I asked her.
"Only if you want it too," she said.
"I'd love to see it! And I bet Lee is more than down for that as it seems that he's got a little crush on you," I replied as she gave me a passionate kiss.
We looked around for Lee as he was still in the room talking to them. As he came out of the door I approached him.
"Do you think you can try again?" I asked him.
"I don't know," he said unsure.
"You can try it with Nina if you want," I said.
His eyes lit up.
"Really?" He said, actually surprised.
Nina gave him a heartwarming smile as he turned red.
"I can give it a try!" He said excitedly. He was more than happy to try it again with Nina.
"Sure, come to our room," she said.
Lee looked at me with a smile and mouthed the words 'thank you' as we walked back to the room.
Nina and I sat on the bed with him and we just went on to talk a bit with him as he just came after his first attempt at losing his virginity.
"Maybe you can take a shower to calm yourself down a bit?" Nina said.
He smiled, "Good idea, I will do that."
As Lee walked into the bathroom, Nina turned to me.
"Wow, I can't believe I'm going to do this. I have never taken a guy's virginity before," she said.
"I'm really excited too, especially for him," I responded.
I gave her a kiss as we lay down on the bed, cuddling each other.
After a while, Lee came out of the shower.
He stood in front of us and I saw Nina smiling at him.
"Come join us," she said as Lee slowly approached Nina.
Nina stood up and asked him if he wanted to undress her, she didn't have to ask him that twice. He unzipped her dress and took her bra and panties off, he was really enjoying himself. He took a look at her perfect body, his jaw on the floor.
"You are the most beautiful girl I've ever seen," he said as he looked at me, "Thank you so much. I can't believe you are actually letting me do this."
"Have fun, man!" I said as I shot a smile at them both.
Nina went down on her knees as she took his dick inside her mouth. She started to suck him and it wasn't long before his cock was hard. He moaned and groaned.
"Fuck this is so amazing, Nina!!"
We didn't want him to blow his load early again so I instantly grabbed a condom for him as he lay down on the bed again as he finally was going to lose his virginity.
He was struggling a bit with the condom so Nina took it from him and put it over his dick. I could see how excited he was and it really turned me on as I looked at my fantastic girlfriend ready to give him his first-ever experience inside a nice wet pussy.
"Are you ready?" She asked him.
"Yes!" He said, excitedly.
Nina grabbed his cock as she slowly lowered her wonderful body onto Lee's penis.
I watched with excitement as it gave me flashbacks to the start of the summer when I finally lost my virginity. It was a special moment as it came full circle. I lost my virginity to someone's partner and now my partner is taking the virginity of another guy.
As his dick slowly entered Nina's tight pussy, Lee was in absolute heaven.
"How does that feel?" I asked him as Nina now fully lowered herself on his dick.
"Better than I ever imagined," he replied.
Nina slowly started to move her hips as his dick was slowly going in and out of her pussy. I couldn't believe what I was seeing, and neither could he.
"Oh god," he said, "Is this real?"
Nina laughed.
"Yes it's real," she responded.
She placed his hands on her perfect tits as she rode his dick. I loved the way her hips moved. She looked so goddamn sexy riding him. I wouldn't mind joining in and putting my dick inside her mouth but I wanted Lee to have his moment so I decided just to watch and enjoy.
He was groaning and moaning as his cock was inside the tight pussy of the girl I bet he wanted to fuck for some time now.
"You are the hottest girl I've ever seen and the sweetest girl ever! Fuck, I can't believe you are doing this," Lee said to her as Nina smiled at him.
He moved his hands to her amazing ass and enjoyed her ride. Nina was enjoying herself too as she rode his cock.
Mesmerized by the way she worked her body on top of him, he grabbed her hips and Nina picked up the pace a bit. Nina looked at me and gave me a smile.
Everyone in the room was enjoying the moment.
Nina was riding him like crazy and I was surprised at how long he lasted as I came after a couple of minutes when Daniela was riding me for the first time.
"Do you to switch positions?" Nina asked him.
"Can we try doggystyle?" Lee responded.
Nina nodded and slowly removed his cock from her pussy and gave a good couple of sucks to his cock. Nina got on her hands and knees with Lee behind her.
"Fuck me," he said as he looked at Nina's peachy ass in front of him.
"All yours!" I said as he gave me a smile.
He grabbed his dick and put it inside her pussy as she let out a cute moan. He put his hands on her waist and hips as he pushed his cock deeper into her pussy.
I could tell by the way that he moved that he did not have experience as it looked a bit clumsy. I wondered if I looked like that when I was with Daniela, I should ask Carlos the next time I see him. But he was really enjoying himself with my girlfriend's faultless booty slamming against his body.
"Give it a smack," I said with a grin.
He hesitated for a second.
"Are you sure?" he asked.
I nodded and he raised his hand and spanked her. Nina let out a moan and I smiled.
"Good job!"
He kept spanking her a couple more times as Nina moaned, "Oh god!" and "Keep going!"
Lee was fucking her really well and I was amazed at how long he could hold his orgasm in. Nina put her face on the mattress as she now really arched her back.
"Holy shit!" He said, enjoying the sight.
Lee grabbed her hips and fucked her harder.
"This feels so good, Nina!!" He said as he was getting closer and closer.
"Do you want to cum in her mouth?" I asked him as Nina was moaning.
"Yes!" He said.
He slowed down his pounding and removed his dick from her pussy and removed the condom. Unfortunately, he started to shoot cum as soon as he pulled the condom off, so Nina quickly tried to put her mouth around it. It went all over her face but some of it landed in her mouth.
"Fuck, sorry, it was too late," he said, a bit embarrassed as he looked at Nina's face covered in his cum.
Fuck, what a sight to see. And yes, I know that it sounds a bit weird to say that when there is another guy's cum on your girlfriend's face, but it just is.
"This was the best night ever! Thank you so much for letting me do this. Both of you!!" he said.
He hugged Nina, and I joined in.
"Glad you enjoyed it so much," I said to him.
He slowly got dressed as he thanked us about a thousand times before heading back to his room.
"Fuck, babe that was one of the hottest things I have ever seen!" I said to Nina.
I grabbed a towel and wiped the cum off her face.
"Me too. And he was so nice, he really deserved to finally have sex," she replied.
"Now I want to see you with a virgin too," she said to me.
"That is going to be impossible," I said as it is a lot easier to find a virgin guy.
She gave me a deep kiss, "I love you Timo."
"I love you too, babe," I replied.
"Let's take a shower!" She said as we walked hand in hand towards the bathroom.
\—————————————————————————————————————-
*Special thanks to PedroHicko for the edit!*
I hope you guys enjoyed this part and if you like it, check out all the other parts I wrote. And if you can't wait for the next part, you can also find that in the link:
[**Next unedited parts \[52-68\] and previous parts!**](https://www.reddit.com/r/armadaofgold/comments/159bk27/all_parts_so_far_i_worked_at_an_exclusive_swinger/?utm_source=share&utm_medium=web2x&context=3)