I've lived in a house with my boyfriend and his friend for about a year now. With housing as expensive as it is, we couldn't really afford a place on our own, so we had to settle for roommates. Sam wasn't bad though – he's tidy, quiet, fun to hang around, and he's really good friends with my boyfriend, so we all got along swimmingly.
This past month, my boyfriend has been away, visiting family in his hometown halfway across the country. Now, we're pretty sexually active – and fuck at least every second day if not every day, up to three times a day on a weekend if we're particularly horny. Safe to say, I was really missing having my boyfriend around, and my "toys" had gotten a lot of use so far.
My friend had come over the other night, and we had had a few drinks on the patio before she left and I went to bed. There was still maybe half a case of drinks left over, so, having nothing to do, I cracked one open and sipped it as I was laying around scrolling mindlessly on my phone. One drink turned into two, two into three… you get the idea, I was pretty drunk. An important point, I get pretty horny when I've had a bit to drink, and tonight was no different.
I was making my way to the fridge to grab another drink and maybe a snack when I heard a noise coming from the living room. Drink in hand, I walked over to find Sam laying on the couch watching some war movie.
"Hey Emma what's up?" Sam said lazily as he heard me come into the room.
"Not much, just havin' a few Friday night drinks." I said. "Whatcha watching? Can I join?"
"Yeah go ahead." Sam said, sitting up onto one end of the couch to give me room. I plopped down on the couch and fixed my attention on the movie.
Sam's a pretty decent looking dude, short blonde hair, a bit of a beard, the hint of a beer belly forming, but still in good shape. He's taller than me, with thick legs and thick arms – and in the current state I was in, I couldn't help imagining what it would be like to have those arms holding me in place as he thrust himself inside of me. He had on a short grey t-shirt and a pair of black gym shorts that gave me a view of most of his thighs.
I on the other hand, I'm pretty short, thin, petite. I have long black hair that I often keep in a ponytail, and while I don't have the best ass around, I've been told (and feel it's true) that I have a great pair of tits – shape, size, and firmness. I only had on a pretty loose-fitting tank top and a pair of leggings. I was still squirming silently in my seat when a sex scene came on in the movie, and I started to blush.
"What? Never seen sex in a movie before?" Sam laughed, seeing my reaction to the scene.
"Oh shut up I'm just flush from drinking." I said, waving him off with a hand.
As the scene ended and the movie carried on, I couldn't help my thoughts from spiraling into a runaway train of sexual ideas – I just couldn't get my mind off getting thoroughly fucked. Barely even trying to stop myself, and almost watching myself act without thinking, I turned to Sam.
"When's the last time you got laid?" I blurted out.
"Well *that's* a forward question." Sam laughed. "Umm, must be a couple months now I think?"
"Months!? I could never go that long without sex." I said astonished. Sam shrugged.
"Do you… jerk off like, pretty often then?" I asked tentatively, and Sam furrowed his eyebrows.
"Yeah, course I do." He smiled.
"When was the last time?" I asked, adjusting myself to face him. I wondered if he could see how flustered I was now.
"Yesterday… Why do you ask?"
"Are you going to do it again today?" I asked, unconsciously biting my lip.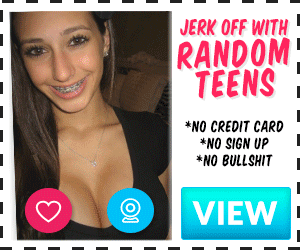 "What are you getting at…?" Sam asked with a half smirk.
"If you wanna do it like… right now… I won't stop you…" I was gone at this point, completely carried away by lust.
"Don't you think that J-" Sam started.
"Just looking isn't cheating!" I snapped, "Come on, it's been a month, I just need *something* that's halfway real."
"You sure about this…?"
"Yes. One hundred percent. Just no touching. It's not cheating if we don't touch."
"Well alright then." Sam said, turning to make himself more comfortable on the couch. He reached into his shorts and flipped the waistband under his balls, exposing his semi-hard cock to me. He blushed slightly as he gripped the shaft and began to work himself up and down.
I moaned slightly and set my drink down on the coffee table, as my hand began to snake its way down into my pants. I reached into my panties and found I was soaking wet. I began to make slow circles on my clit as I watched Sam, wide-eyed with shock at what I was doing. He let out a slight chuckle that was pregnant with arousal.
"You wanna see more?" I asked in my sexiest voice. Sam nodded without saying anything. I reached down with my free hand and let my tits free from my tank top, on full display for Sam, who fixated on them immediately and began stroking himself faster. He let out another moan as his pace increased.
"Yeah, come on Sam, you wanna cum for me?" I moaned, rubbing myself faster. He nodded again desperately.
"Come on Sam, cum for me. Show me a big load of hot cum." I moaned, and Sam grunted, his face turning red.
"You wanna cum on my tits? Are you gonna cum for me Sam? Come on, Cum on these tits for me, I want all of it." I said, leaning forward from the arm of the couch.
"Yeah, I'm gonna… ughh." Sam said, cutting himself off with his desperate moan.
"Come on Sam, right here, cum for me." I said, pushing myself up from the couch and dropping to my knees on the floor in front of him. I was still working at myself furiously with my left hand as I held up my tits as a target for Sam.
He let out one last deep moan and leaped to his feet before me just as cum began to spurt from the swollen head of his cock, hitting the tops of my tits straight on, with some splashing up my collarbone and onto my shoulder. Sam moaned with relief as he squeezed the last drops of cum out of his cock head.
"Oh fuck." He said, falling back onto the couch drained.
I spread my legs apart further, rubbing Sam's cum with my right hand as my left was still working away desperately down below.
"Oh god i'm gonna, oh, ohhhhhhh." I said, as an orgasm hit me – the most satisfying one I had felt in a month. My legs shook and I curled over myself on the ground, heaving heavy breaths as the wave of pleasure crashed over me. I sat there trembling and whimpering, sticky with both Sam's cum and my own juices, for what must have been ten minutes, before I finally got back to my feet.
I was now instantly embarrassed as i stood there, wet and sticky, tits out and beet red looking at Sam, who sat on the couch gazing at me quietly.
"Umm. Okay, goodnight." I stammered, grabbed my drink off the table, and sprinted away to my rooom.