How I Fucked My Sister In Law
I am 26 and living in Bangalore as a freelance writer, My brother is married and lives with his wife in Bangalore. He married Deepti 2 years ago. I am very close with Deepti as we are very same age, we text a lot and have many things in common.
Let me describe Deepti, she is fair, 5'5 in height, good round boobs, which looks perfectly visible when she wears chudi or Tshirt. She has perfect curves and hot ass. She looks even hotter when she wears saree as I can see her hot navel and round structure of boobs in the tight blouse.
I occasionally visit my brother like once or twice a week as we stay nearby, especially to look at my Sister in law. My brother is a big nerd, he never spends much time with her as he is busy with his works. I also feel he never has sex with her as they don't have a baby yet.
This week, my brother had gone to Singapore for a business trip for 10 days. Deepti and I were chatting casually and asked her why she didn't go with my brother to Singapore. She was mad at me for bringing it up, she said my brother was useless and only cares about his work. After few minutes of chatting, she asked me to come over her place as she was bored and was afraid to stay alone. She said she likes to chat with me when she is stressed.
I reach her home at 6 pm with some fast food, snacks, and beer. She usually drinks beer, unlike her husband. As I am a freelance writer I have much time with me, I usually work early mornings and late at night. She opens the door, she was wearing a loose Tshirt and pajama pants, Her melons were the first thing I noticed, then her beautiful face.
God, she was hot and I wanted to cum on her big boobs. She welcomed me in with a smile. She took the snacks and smiled when she saw beer. I sat down on the sofa, she made some coffee for me and when she gave me the cup she bent down, as the Tshirt was loose I could see her cleavage, I just wanted to press that boobs. But the moment was short lived as our eyes met and she went to the kitchen.
Later on, she wanted to have a bath. I had a dirty thought now, I wanted to take a peek at her naked body. As she went into the bathroom and locked it, I went inside the room and tried every angle to get a look at her naked body, but sadly couldn't. I have never been this horny in my life.Yes, I had dated before and watched porn.But Deepti drove me crazy.
Later we had dinner and some beer.We decided to watch some movie on TV, we sat on sofa relaxed we kept some distance, there was "Wolf of Wallstreet" playing, I heard some good reviews about it we decided to watch it, but I never knew there were many hot scenes in the movie. Needless to say, I got a boner watching a movie. In between during advertisement Deepti put her hand on my dick thinking remote was on my lap. We both were embarrassed, her face turned red. Now the tension increased between us. We decided to sleep and went to our room. I was so aroused that I had to masturbate twice.
Next day it was normal, I sat for work morning and she was doing the housework etc. I felt like she was little uncomfortable and avoided eye contact with me. It suddenly struck what if she feels the same about me. I decided that I give a try, but I needed more confidence.
As she went to bath in the evening, I went to her room, to sniff her panty. To my surprise, she opened her bathroom door to find me in her room sniffing her panty. I was dumbstruck, she asked what I was doing, she was in her bathrobe, I could see her naked legs till up, I asked why she opened the door, she said she had forgotten her dress. She said me to get out of the room. I obeyed her.
After that, I was silent and didn't know what to do. She didn't make much conversation in dinner but as she drank more beer than usual, she started talking more.She started scolding my brother and said she didn't love him. I just said she deserved better, a person who loves her. She looked silently in my eyes.
We started to watch TV again at night, there were no good movies so we just played some music. There were several item songs of Sunny Leone playing, I was getting aroused now. I thought to fuck it let me make a move.
I moved closer to my bhabi, she didn't move and she came closer to me. I put my hands on her thighs and moved it slowly upwards. She let out a gasp.She was not opposing it, she was enjoying it. I slowly moved my hands over her vagina and started stroking it gently, she spread her legs now and started moaning, as if she wanted more of it. I now leaned towards her face to kiss her pulpy lips.
I kissed her lips and now she kissed me harder, I held her head and started kissing her more deeply. I was sucking her lower lips as if it was orange pulp, my tongue discovered her tongue and I was now licking all over her face. She was breathing heavily, she said let's go to the bedroom.
She looks my hands over hers and I followed her to her bedroom. I took off her Tshirt, she was not wearing anything. Oh my god those round boobs, I just wanted it in my mouth.
She said, "Come suck my nipples" and took head over her boobs. I was sucking her nipples like a wild beast. I was too horny. She was now screaming as I was biting her nipples. It had a perfectly round shape. I juggled her boobs in hand as I put my head in between.
Now I undressed her completely. I threw her on the bed and jumped over, I stroked her navels and pressed her curves. I started licking her vagina and started fingering it. She was so excited she started trembling and pushing my head into her vagina.
Now it was her turn, she unhooked my pants and saw my dick, she said this is what she expected for not like your brother's pathetic small dick.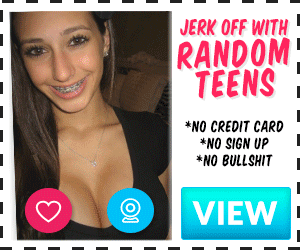 She took my dick on her lips and started blowing like a wild horny girl, oh god this feels so good, I pushed her head, my dick went over her throat and she started gagging, she was enjoying it. Lucky me.
Now I held her up and kissed her. She said "Put that dick on my pussy please"
I obeyed her and put my dick slowly into her juicy pussy. It was tight at first but I slowly increased my pace, she started screaming and moaning. "oh yeah, like that put the whole thing inside", "my god faster, don't stop". I was enjoying her moaning, I didn't stop.Now she was having an orgasm and wanted me to stop. I did not. It was just an expression, she enjoyed it.
I turned her around and started fucking her in doggy style, she had a perfect ass, I slapped it, she started laughing enjoying that was playing with her ass. After sometimes she was over me and riding my dick. She was too horny, what a wild girl. I will never get bored fucking her.
I was about to cum now, I told her that and I ejaculated on her round breasts. Oh god, that was good, there was the big load of cum. She started giggling as we lay on the bed. Knowing the fact that we will have more of this as brother is away for 8 more days.
We went to the bathroom and washed each other. She gave me a bonus blowjob. Later we slept naked together in bed stroking our naked body.
Note: The sex story is fictional