Hey readers, I have been reading stories here for a long time. Now, I am going to try a hand at writing one myself. I live in Bangalore. It has been that way for the last 13 years. I am a 22-year-old who just completed his engineering this year.
This story goes back to engineering days when a lot of things happened. My name is Arjun and this is a story about how I humped my hot senior girl in college.
Chapter 1: Tina
Yep, that's her. My friends and I were at the canteen, laughing at a dude standing in front of us. He had his hands placed on his hips and through the gap in between, I saw the most beautiful face. She had a gorgeous pair of eyes and the juiciest set of lips. So smoochable!
I was wondering how they'd feel in my mouth when the dude in front moved and I saw the whole picture. She was feeding idly to a tall dark guy sitting beside her. All my excitement was gone.
Just when I was about to turn away and cry (on the inside obviously), she got up. The next 20 seconds was a complete mouth-watering experience. She slowly walked towards me and I couldn't help but stare at her body.
I scanned her from top to bottom. She was 5'5″ and was wearing a cute t-shirt and jeans combo. Now, coming to the specifics.. She was plump at all the right places. Her tits jiggled slightly as she walked. They were more than a handful and seemed in good shape. Her belly was tight and thighs were big.
As she came closer, I could smell her perfume. My temptation grew bigger and bigger. She put the plates in the trash (apparently, it was right next to me) and started walking back.
Something that I saw now helped me make a decision. This girl had the best ass I had seen in my entire college. So plumpy and full, almost as if they were waiting to break free off her jeans. I decided that no matter what, this college girl butt deserves to be on my dick!
I did my research and she turned out to be my senior. Same branch. Her boyfriend was her senior. In a month's time, we got introduced to each other (all part of my plan only) and exchanged numbers.
I quit porn as her Instagram was enough for me. I wanted to fuck her so so badly. We got along pretty well in college and soon we became good friends. Things looked good but there was one problem, she was very loyal to her boyfriend.
Chapter 2: The Break-Up
One year passed and I was depressed. Every day I would wake up to this hot college senior girl Tina's face on Snapchat. I was waiting for that day when these snaps would be her nudes.
One day, I went to college and found out that her boyfriend had graduated and would not be around anymore. And a month later, I heard she broke up with him. It was time for me to up my game. This breakup phase got us even closer. Slowly, I started flirting with her over text. I knew I had to be patient. But then that happened.
One day, I got a message from her asking me to wait for her after college. We met and she told me that she was planning to move to Germany for higher studies as soon as she completed her engineering.
Tina figured out that I was sad (it was that evident) and gave me a warm hug. Her body felt so nice. I squeezed a little tighter. Her chest pressed against mine, I wanted to melt into her. I wanted to strip her down and fuck her right there on the floor.
She broke out of the hug with a smile. Maybe she felt my cock growing, not sure. I told her that I was really happy for her. I realized that I had waited long enough and it was now or never.
I made a plan. I told her that some of our friends were planning to chill at my place the next day and it would be great if she came. She was hesitant at first but then agreed on pushing it a little. Now, chilling basically meant booze, food, and chat. I knew this was my only chance and I was ready.
Chapter 3: Man! I Fucked Tina's Brains Out!!
Tina was the last one to join us. She was wearing a tank top (sleeveless t-shirt) and butt-shorts. I welcomed her with a hug and was instantly turned on. Her skin was so smooth that I just wanted to lick her up.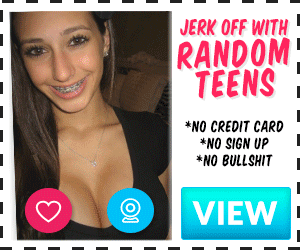 I started pouring whiskey and things kept coming out. Tina told us that her breakup was really hard and she was not planning to date anybody anytime soon.
People started talking about their love life and I had to tell everyone that I used to have a huge crush on Tina back in the second year (playing safe). I could see my hot senior girl blushing when my friends started teasing us.
She told me that she found me cute but never felt anything for me. That was a setback but I kept going. Another 5-6 rounds and we all were sloshed.
It was getting late and people started leaving. My senior cum friend Tina was really drunk and asked me if she could stay for a while. I agreed obviously.
It was just the two of us now. I turned the TV on and sat beside her on the couch. As I tried to lean in and put my hand over her shoulder, she got up saying she has to leave immediately and asked me if I had a mirror at home. I was upset but showed her my bathroom.
She groomed herself for a while and asked me if everything looked okay. I told her that she looked perfect except the fact that there was something on her lower lip. She rubbed the wrong side so I asked her if I could help. She didn't say anything so I touched her lips. I told her that it was an eyelash and brushed it off.
I moved in, told her that she looked gorgeous and planted a gentle kiss on her lips. Tina hesitated a bit. I thought she was going to push me away. But guess what, she parted her lips open!
I gently pushed my tongue in as she put her arms over my shoulder. The girl of my dreams was in my bathroom and I was sucking her tongue! It felt so unreal.
Our tongues intertwined as I explored every corner of this college beauty's mouth. I squeezed her butt, lifted her up and put her around my hips. Then I took her top off and threw her onto the bed. In her black bra, Tina looked like a treat.
She took off her shorts and panties saying, "Please fuck me, Arjun. I haven't had anyone inside me for such a long time. Fuck me, baby..".
I took off my clothes, jumped on top of her and whispered to her, "I am going to make you drip and then lick you clean, down to the very last drop. I am going to fuck you until you cannot stand up anymore. You have no clue how much I have waited for this".
I opened her bra with my mouth and there it was – the most perfect set of tits I had ever seen. It was way better than what I had imagined. Round bags of juiciness with brown hard nipples.
In no time, I was sucking one while squeezing the other. Squeezing them felt so satisfying. Tina moaned in ecstasy while my cock grew to its fullest on her belly.
Holding both her arms above her head, I looked at her. Her body was the most amazing thing, so hard to put in words. I kissed her neatly shaven armpits and even sucked them a little. I had a thing for armpits and these were as good as they could ever get.
I moved down licking her all the way up to her thighs. I parted her legs and smooched her cunt. Then I lifted her butt and pushed my face deeper. I put my tongue in and swirled it. Tina lost it and was moaning hysterically. She shouted saying, "Baby, put it in baby. I can't..I want you inside of me..NOW!! PLEASE..".
I put the condom on, held her hips hard and thrust it in. In one smooth motion, I went all the way up. For a second, Tina couldn't breathe. I pulled it out and put it back inside. Faster this time.
I couldn't hear her moans anymore. I was humping my sexy college senior wildly. I put her right leg over my shoulder and nailed her harder. This went on for a while and eventually, we came hard.
I kissed her and dropped down right beside her. Phew! It was intense. Both of us were sweating badly.
We fucked again in the shower and this time, she was on top of me. I sucked on her titties as hot water from the shower flowed on top of us. I dropped her back home that night. Both of us were so satisfied and happy. And oh, of course, there was no eyelash. Just an old trick.
So, as you all might guess, we did it again. And again. And again. But eventually, Tina went to Germany and I went back to college. But hey, we still send each other snaps. Unlike before, it's not just faces anymore!
That's all guys. Tell me if you enjoyed reading my story. Mail me at [email protected]
See you soon.