Hot Teen Cheerleader Slut Locker Room Gang-bang
My high school sweetheart, Trish, was such a slut. At the tender age of
16, she had already fucked around with several guys before me, a couple of
them much older than her and had even done some amateur porn. She was
desired by many, and I enjoyed hearing about her past sexual escapades. I
also enjoyed her wild libido and impressively high stamina. As bored, horny
teenagers, it was not uncommon for us to fuck for hours at a time.
We continued to date through college, where she affirmed her reputation as
a super slut, but I would have to say my favorite sexual memory of her
came when we were juniors in high school. It was after a football game–
she was the head cheerleader, and me, a star athlete. She surprised me by
sneaking into the locker room to congratulate me on the game while I was
getting undressed. Most of the other guys were in the showers. We kissed
passionately, and my cock jumped when I reached under her short little
skirt and realized she had no panties on. She started doing sexy stretches
with her athletic legs spread high against the lockers, showing off her
beautiful, bald pussy. I could see her moist little pussy lips and clit, both swollen
begging for some attention. My cock was hardening as she reached out and
began jacking me off. Some pre-cum dribbled from my cock head's slit, which she
used for lube to stroke me and make me harder.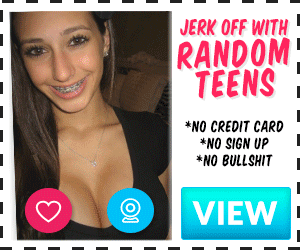 I fingered her pussy while her leg was stretched out against the locker,
and she pressed my hand against her to shove my fingers even deeper into
her snatch. Her pussy juices were beginning to flow, and I licked my lips and
bent my head down to start tonguing her little clit. She moaned out
against the locker as I nuzzled my head deep in between her tan legs, lapping
at her hot sweaty cunt.
One of my teammates walked by while I was eating her but he just smiled
and gave me a thumb's up. Trish moaned as I jammed my fingers up inside
her, tonguing her swollen clit furiously. When I felt her pussy was good and wet, I
let her start sucking on my cock. She dipped her fingers into her wet
pussy, lubricating her hand for my cock. I moaned out as she sucked me and
rubbed my balls. After a few more minutes, I bent her over the bench and
started fucking her with all my might.
My balls started slapping noisily against her perfectly shaped ass. I
fingered her throbbing clit from behind as we both began moaning loudly.
By now I knew the guys would be finishing up their showers soon and
walking back to the lockers. I didn't care, I was going to keep fucking
her until we both came. After a few minutes of fucking Trish doggy style,
I stood her up and fucked her up against the lockers. She was clawing at
my back, legs wrapped tight around my waist as I held her pressed up hard
against a locker. Just then, one of my teammates, Greg, came up and
slapped my bare ass while I was fucking my girl. I pulled out of Trish and
swung at him, but he ducked and laughed. A few other guys started to
wander over after hearing the commotion.
"Ha ha, don't get all fired up, man. You can't go around fucking this hot
little slut right here and not expect your teammates to want a piece of
the action," said Greg. His cock was out and hard; he was probably
watching me fuck Trish up against the locker for a few minutes. To my
slight annoyance, a few of the other guys chimed in and agreed. Trish just
shrugged, smiled and raised a leg onto the bench, exposing her bare pussy
to the crowd that had formed. Two guys grabbed Trish and raised her up,
two more guys spread her legs wide, and another of my teammates, Dave,
began diving in to lick her swollen cunt lips and tongue fuck her dripping
wet musty pussy.
Hands began rubbing all over her sexy body, fingering her pussy and puckered
asshole. She was giggling and moaning with the attention, her cute smiling face
getting flushed, her long blond hair dark from the sweat. While she was held up
by the guys, I pushed those tonguing her clit and asshole away so I could fuck
her. If these guys were going to have a go at banging her, I might as well be the
first. Her arms were held back and her shapely legs were spread as far open as
possible, so my cock reached deep down into her womb. I massaged her fat clit
while my cock was inside her, and she moaned out as my cock head hit cervix
insuring that the insatiable cunt was getting a true deep fuck.
I started pounding my rod into her hard, throwing my head back as I bucked
wildly. My shaved balls were slapping wildly against her firm ass, which felt
great. We tongue kissed passionately as I fucked away at her pussy. After a few
more minutes of intense pounding, I unloaded my cum deep inside of her belly
and pulled out. Another guy took my place instantly, cum squeezing out of her
fuck hole as his fat shaft forced it's way up into the cunt's smooth pink tunnel. .
She moaned like a slut, welcoming the new guy to her loose cunt while still being
held up by the other guys. I didn't mind, I liked the thought of my cum getting
jammed up into her by those enjoying her snatch after me. And to his credit, the
guy fucking Trish, my teammate Rick, had a sizeable cock– 9″ or so, at
least 2″ longer than mine. He pounded it into her, pushing her long legs against
his hairy chest so that she was folded up, and ground his crotch into her much
to her pleasure.
I watched as he then pulled out, having deposited his large load inside my
nympho girlfriend. The next guy, Brad, picked her up and bent her over the
bench, fucking her doggy style with his 8″ prick. By now, the whole team
had gathered around and were stroking their rock hard cocks. Cocks of all sizes
were shoved in her cock loving face, and she started sucking dick expertly while
being fucked like a $20 whore. Brad came fast and was replaced by Mike, a tall,
muscular black guy. His cock was about 10″ long, the longest of the group
so far as I could see. He stuck it inside her well used pussy slow until he was in balls
deep. She was moaning and choking on the cocks in front of her while Mike
fucked into her slowly. He let his cock go all the way in until her whole
pussy swallowed it, then he pulled it out almost to the cock head and
admired his huge veiny meat covered with cum and her juices. He then
slammed his cock deep inside her, making her cry out. He repeated this
process, fucking her slow and deep, while someone else, Tom I think it
was, came up and licked her engorged clit. She loved having her cum filled pussy
fucked, I could tell. Mike started pounding into her harder and faster and
then suddenly stopped, pulling his cock out. It was still spurting streams of cum
when he withdrew it, and it splashed onto the back of her teeny cheerleading
uniform. She looked so hot covered in cum stains.
The next guy, Frank, turned her onto her back and fucked her with her back
pressed against the bench and legs high in the air. A couple of other guys held her
legs far apart so he could really ram into her. He moaned as he fucked my nasty slut
girlfriend. Tom stuck his cock in her face and she eagerly sucked it and tried to stick her
tongue in the piss slit. When Frank was done, Tom turned Trish over so she was doggy
style again, and started fucking her from behind. He got his cock all
lubed up with cum filled cunt juices, and then pulled out. Fingering her
clit from behind, he inserted the tip of his cock into her asshole as she
squirmed below him. She ground her slut ass into his swollen cock, pushing him inside
her a little deeper as he furiously fingered her fat clit.
After a few moments, he pushed his cock deeper inside of her so it was
halfway in. He was thick and uncut, and she cried out in wanton lust with each push.
Once halfway in, he started thrusting into her harder and harder while still
fingering her fat extruded clit. He thrust into her until his big balls pressed
against her and grunted, cumming deep in her once tight bowels.
The next guy to fuck her Tim, was a tall, lean black guy with another
huge cock, 9″ or so. He placed his cock to her freshly fucked ass and
pounded her unmercifully. She jerked a couple cocks to either side of her,
crying out from the harsh butt fucking. Tim came inside her after several
minutes of hardcore anal sex, and was instantly replaced up her shitter by
Greg. Greg fucked her fast, and came pretty quickly, adding his load to
her worn out butt hole.
When Greg pulled out, I slid onto the bench under Trish and placed my
cock into her cunt. Guys began lining up to fuck her ass while I fucked
her hot pussy. Dave started penetrating her ass, the pressure of his anal
penetration was causing pleasurable constriction for me. Trish started
screaming with the intensity of the double penetration, and I quickly
covered her mouth with my hand so she wouldn't be so loud.
Dave and I fucked into her slow and hard, each of us sawing in and out of
her sloppy holes. She was sweating profusely. I could feel cum and her pussy
juices dripping onto my balls while my cock was jammed up inside her. Then
I felt Dave pull out, having cum up in her ass, and he was replaced by
another guy, Don. Don's cock was massive, not too long but nearly thick as
a forearm. Trish began screaming again, and I again covered her mouth with
my hand as she adjusted to the new, huge cock in her bowels. More dicks
were thrust to her mouth to keep her quiet. Suddenly a deep male voice
made us all jump. It was our football coach, Mr. Carson.
"What the hell are you kids doing?!" he yelled. "Trying to impregnate the
cheerleaders?! Fucking them up the ass while their dads wait outside in
the car for them? You little fuckers." Don had pulled out when the coach
startled us, but she was still on top of me with my cock inside of her,
her asshole dripping sperm now. For as angry as our coach seemed, he
appeared to have a huge erection. "You stupid kids, if you're gonna fuck
her, fuck her right, at least," and with that, Mr. Carson grabbed her
uniform and began pulling it off while she screamed. The guys held her
down on top of me.
Still on top of my dick, she was now totally nude and exposed to the big,
muscle-bound, groping men. I began licking and sucking on her perfect
DD titties. The coach stroked his cock through his shorts, and then
pulled his shorts down, exposing his raging uncut hard-on and massive
sized balls. He yelled to Greg to eat out Trish's cum soaked slut asshole.
"I don't like `em too juicy," said Mr. Carson. "Sometimes I like `em raw."
Greg slurped away at her asshole, and when he was done the coach called
Mike over to lick and suck her loose asshole. Several minutes later, the coach
pulled Mike aside and raised his hard prick to my girlfriend's 16yr old
asshole while I was in her cunt, and then plunged into her anal tube hard. Coach
covered her mouth with his large hand so her cries weren't too loud. Once the
coach was fucking her puckered ass hole hard, the guys resumed jacking off around
us as we fucked, and dicks were again shoved in her eager hands and face to jerk and
suck.
Coach was fucking her with a rapid pace. He gritted his teeth and said,
"Ah, man, I love a good slut! Love fucking a slut up the fucking ass. Then
again, love fucking `em in the pussy, too!" Coach continued fucking her
ass, fucking her hard, grinding her into me more until I could take no
more and came deep inside her. Coach pulled out so I could get up. "Good
boy, using and sharing this slut girlfriend of yours," he said to me as my
cock dripped hot cum from it's gaping slit.
Trish paused and rested on the bench, complaining that her back was
starting to hurt from the hard bench fuckings. We picked her up and
carried her over to some old gym mats laying around on the floor, and
dropped her there on her back. Coach began fucking her pussy now, folding
her legs up so that she was bent up in half and her legs pressed hard
against his shoulders. His balls started slapping obscenely against her
legs and ass. Two cocks were forced into her mouth, and a cock was slipped
into each hand. Coach grunted, fucking her like an animal. Suddenly he
pulled almost out until just his cock head was in her, and then plunged
deep into her until he hit cervex, grinding his crotch against her young pussy and
throwing his head back, groaning, shooting his cum deep inside the young
cheerleader's womb.
When he was done, someone turned her over and started fucking her ass
again. Her pussy dripped cum onto the mat, making it slippery. Another
load was deposited into her ass, and then Tim came up and pushed her
onto her back again, spreading her legs to plunge his cock into her hot pussy.
Her tight sexy body was naked and exposed, the guys surrounding her and
jerking off over her as she was getting fucked. Tim plunged his cock in the bitch
deep, then almost pulled out, then plunged into her hard again. Her legs
were folded behind her head while the huge cum-coated cock jammed in and
out of her. He continued on for several moments while she moaned beneath
him.
Then Tim rolled onto his back and pulled her on top of him, facing away
from him, and placed his cock in her asshole now. He started fucking her
hard, cum oozing out of her pussy and down onto his balls as his dick
plugged her asshole. I loved watching the cum drip out of her. Just then
Mr. Carson came up, hard dick in hand, and placed the tip of his cock
against her asshole.
"NO, what are you doing?" cried Trish. Coach ignored her, and continued
pushing his cock into her asshole to join Tim's cock deep in her
bowels. She cried out against the double anal penetration, and began
squirming, but was held down by several strong men. Her legs were
stretched open wide. Mr. Carson began rubbing her stiff clit and she calmed
down. He inserted a couple fingers into her pussy hole while stuffing her
ass full of cock. Tim was still below, letting coach set the pace for
the double anal fuck. Billy came up and stuffed his cock in her mouth,
others were pinching and licking her nipples. Coach pulled out of her ass
and started fucking her pussy while Tim continued to plug her ass with
his large cock.
When Tim unloaded his seed in her ass, Mr. Carson pulled her on top of
him, exposing her ass for penetration. Since her asshole was just double
penetrated, it gaped lewdly, dripping cum. Two guys stepped up, Billy and
Frank, both men placing their cocks to her gaping asshole. She screamed,
and Coach again grabbed her mouth to silence her as he fucked her pussy.
He held her firmly against him while Billy and Frank began stuffing their
pricks into her asshole, each one jabbing in and out while she writhed
below, not consenting to a triple penetration. Billy pulled out and let
Frank fuck her ass solo for awhile, and then Frank pulled out and returned
the favor. After awhile of Billy solo fucking her ass, Frank began shoving
his cock into her asshole again along with Billy's.
The action had me turned on again, and when Billy and Frank were done I
shoved my cock into her ass. Cum bubbled up around my dick. I alternated
strokes in and out of her with the coach beneath her. My cock was so lubed
up that I took it out and placed it to her pussy, already occupied by Mr.
Carson's cock. She screamed and tried to pull away, but someone held her
down for me. I shoved my cock next to Mr. Carson's, and he and I both
began to fuck her pussy for a double pussy penetration. She moaned and
cried; I placed my hand over her mouth to try to keep her quiet. The tight
feeling of her pussy had my balls hardening, and I moaned that I was about
to cum. As my cock throbbed inside my girlfriend's young pussy, spurting
my seed deep inside her pussy walls, my coach released his sperm deep up
into my girlfriend's womb, too. I felt his cock throb next to mine as our
seed flooded the young girl's fuck hole.
We pulled out and her pussy was dripping more globs of cum. Mike, tall and
strong, picked her up and started fucking her from behind as he held her
up, his long 10″ cock in her ass. Dave went up and began fucking her
pussy, her legs stretched wide by a couple other guys as she was double
penetrated in the air, cum leaking out of her holes. When Dave came
inside her, he pulled his oozing cock out and was quickly replaced by Don.
His cock was thick but slid easily into her sperm coated cunt. The two
strong men fucked her athletically while she was suspended, her petite
body stuffed with hard meat. She was moaning weakly now, head lolling
around, pussy swollen and red with all the penetrations.
When Dave and Mike were done, they carried her over to the showers and
someone turned on a cold shower to clean her up. They dropped her on her
hands and knees on the tiled floor. She squealed from the cold water,
nipples instantly hardening. Goosebumps broke out all over her firm, tan
skin, making us lick our lips. Of course the guys were still excited, most
of us still with erect cocks, all fired up still from winning the game and
fucking a hot cheerleader. Some of the guys stuck their cocks in her face,
letting her suck them off and then cumming down her throat or on her face.
While she was down on her knees in the shower, Coach grabbed his hard cock
and pushed her down, fucking her ass again from behind, pushing her down
until she was flat against the tiled floor, crying out under his weight as
he fucked her wildly. He began doing push-ups while he fucked her, his
cock going into her deep and slow. After a few more minutes of slow ass
sex, he pulled his cock from her bowels and walked up to her face. She
tried to refuse his ass flavored cock, but he pinched her nose, forcing
her to open her mouth and take his cock. He fucked her face hard and
groaned loudly as he came in her throat, making her gasp and choke on his
cum.
As he stepped away, Greg and Frank began double penetrating her again,
shower water running onto their hot fucking bodies. I was still jacking my
cock to my sexy, young girlfriend being used like a whore. Just then, we
heard a male voice calling out, "Hey, what the hell are you guys doing?
What the hell are you doing to my daughter?!"
It was Trish's step dad, who had been waiting to pick her up after the game. He
stood still in shock while we violated his daughter in the showers. Greg
and Frank didn't stop fucking her, they continued pounding her holes and
squeezing her budding breasts.
"Daddy!" she cried out. Cum was still dripping from her holes.
"You had me waiting outside all that time so you could fuck a bunch of
guys like a little fucking slut? Fucking whore!" Her dad was big and
angry. His cock was bulging in his trousers. Coach was smiling, knowing
the scene was getting more interesting.
Trish's dad walked up, stroking his cock through his pants, watching the
two young studs fucking his little girl. The men grunted and sawed away at
her tender holes. We watched as Trish's dad stripped and rubbed his bare
erection to the sight of his daughter's double penetration. His thick cock
hardened, 7″ and veiny. Trish was crying out, her repeated moans of "No,
no, no" were going ignored. Mike walked up and stuck his prick to the
already filled asshole of the young cheerleader, making her scream out
weakly again as she was again triple penetrated.
"Your daughter's a nasty whore," said Mr. Carson to Trish's dad with a
smile.
"I know, she's been a filthy whore since she was a damn child," said
Trish's dad, still stroking his cock. "Look at her, shaking while getting
fucked by those cocks, she loves it. Look, I think she's orgasming right
now." She was gasping and moaning, muscles taut, very possibly cumming
with all of the pricks inside her. The men fucking her came all around the
same time, all inside her holes. Trish's dad then stepped up while she was
crumpled and wet on the tiled floor.
"No daddy," she said weakly.
"Fuck that shit," he yelled at her. "You're a cum slut, been fucking cocks
since you were a little girl! I know it's been awhile since I fucked you
with mine, but you made me wait for you so you could fuck these guys, so
I'm gonna get myself a piece for my inconvenience!" And with that he
rammed his cock deep into her pussy hole while she screamed out. He grabbed
onto her tits hard from behind and fucked her fast. Cum still dripped out
of her used up holes.
"Daddy, stop, please_" she said again, but he didn't listen. His balls
slapped hard against her ass while he fucked her teen cunt with all his
manly might, grunting like a beast.
"You're such a fucking slutty tease to me_" said Trish's father. "Ugh, I'm
definitely gonna fuck this slut pussy way more often." I was turned on at
the sight of her getting fucked by her handsome, strong dad, and was
jacking my cock hard to the sexy scene. Her dad was fucking her very hard,
making her groan with his pleasurable thrusts. He held her small body down
while pounding into her. "Now bitch, give me a piece of your slutty ass!"
She screamed again when he forced his cock into her ass and fucked her
intensely, pushing all the cum out of her asshole. "Fucking nasty whore,
there's gallons of cum inside you. I can barely feel my cock in your damn
asshole." He was so deep inside her that he was almost stepping over her
while he was balls deep against her ass.
I walked up to the father-daughter fucking and stuck my dick into her ass
where I could, trying to help with constriction and also to bust my own
nut once more. Her dad moaned out with a second cock in her ass,
tightening her used hole. I was so fired up that it didn't take me long to
cum, and I unleashed my sperm up into her ass. When I pulled out, her dad
pulled out of her ass and jammed his cock in her cunt again. I watched
while he grunted again and became still, his cock unloading sperm into his
daughter's young womb.
He slapped her on the ass when he was done and told her to rinse off and
hurry out to the car. The rest of the guys jacked off onto her face while
cum oozed from her used pussy and ass. She was whimpering, weak, and used
up. A couple of the guys pissed on her face as she lay on the shower
floor. Greg came up holding a football, and held it to her used pussy.
She cried out and fought with the last bit of energy she had while Greg
pressed the football to her cunt. It took some effort and a few guys
holding her down, but he got it halfway in. We then all queued up to fuck
her up the ass once more while her pussy was tight and plugged with the
football. She was in and out of consciousness while we dumped our last
loads in her bowels, and left her there on the shower floor with the
football jammed in her cunt.
She was a little mad at me for my participation in her brutal gang-bang,
but confessed that she did enjoy herself thoroughly. She admitted her dad
had fucked her by force a few years ago and she didn't completely hate it.
From then on it took at least a half dozen guys to fully satisfy her
sexual needs at any given time. And it was definitely not an issue for me
to assist her with fulfilling those sexual needs after I became a frat boy
in college a couple years later. But that's another long, nasty story!
---