I never thought a five day trip to Glasgow with Rachel could end up being so revealing, or rewarding.
Of all things, and I cannot remember how it came about. Rachel had agreed to, shall we say perform, with a group of older guys. It all sounded tame enough, but I was seconded to provide company on the journey down, as well as meet up with my then-girlfriend. We also had another of Rachel's male friend's who went to accompany her.
Inverness to Glasgow is a good three-hour drive at best, and you need to leave four hours to be safe due to potential traffic problems and the difficult roads.
Upon arrival in Glasgow, we quickly found the place where Rachel was to meet the group of older guys. As we were early, we had something to eat and then went back with Rachel to the meeting. There we discovered ten men aged between 65 and 75.
Rachel's friend and I stared in amazement at the guys waiting for her. I mean Rachel, with her looks, could have commanded any of the most handsome hunks she wanted. Yet here she was willing to entertain, with her body, these old-age pensioners.
Rachel was treated like royalty as she alighted from the car. The men she was meeting welcomed her by shaking her hand and giving her a peck on her cheek. I knew that neither her other friend or I would be required on this occasion to provide her with any necessary protection.
Before we left, however, she introduced us to a balding grey-headed man, who ushered us inside the place the men had hired for the event. It was basic however in one corner was a wooden St Andrew's cross for bondage use. I knew from experience that Rachel would enjoy that attraction.
There was also a monster six-foot wide bed. Rachel suggested that we could head off and pick her up later. Everyone was happy with the arrangement.
Before leaving, we watched as Rachel allowed the men to treat her like a princess as they carefully undid the buttons on the front of her pretty flowery dress. Rachel has a fetish about short sleeves and buttons up the front of dresses or blouses. She thinks that showing a little flesh on her arms is very provocative.
She has also said that most men want easy access to the goodies hidden under her garments, so a full button-up dress or blouse is essential. I know that she once had a very embarrassing episode while working at a strip club while at university. It involved her inability to safely and quickly get out of a pair of jeans. That is though I am sure another story that only she can tell.
As these older men let her dress fall off her arms, one caught it and placed it on a chair. Then they all flirted with Rachel and she back with them. As she did so, she expertly guided their hands under her bra and into her panties.
I watched one of the guys pop her bra, and it fell away. She then turned around and fell to her knees while at the same time undoing the fly on one of the men's trousers to give him a blow job.
While she was pleasing that one man, the others played with her breasts and her hair. Eventually, she stood up, allowing her panties to be removed. It was at this point we decided that she was indeed safe enough and we could head off for our own entertainment.
When we reappeared, six hours later, Rachel was lying naked on the bed being lovingly caressed by the older men. Upon seeing us, she called time and quickly got up and dressed.
As we were leaving each of these old-timers produced a present for her. These ranged from a massive box of chocolates to an enormous bouquet, to what looked like an expensive perfume. I have never seen anyone give gifts like that to Rachel before or since. I thought it showed a real appreciation of her willingness to be used by them.
A couple of days later, after we had enjoyed Glasgow and its many different features, one of Rachel's acquaintances in the city invited us out for a meal. We had no intention of turning down free food!
It transpired that he worked voluntarily for some organization that was seeking to help young people with anger management issues. During the conversation, he mentioned some about whom he was concerned.
We were amazed when Rachel suggested that she would be willing to speak to the young men. Her friend told her he did not think that her pep talk would in any way help such people. He said what needed to happen was for them to learn somehow to respect others without losing their tempers.
Quite a while went past, and the subject had well changed before Rachel enquired if a guinea pig for the guys would help them. None of us knew what she meant. Rachel asked what would happen if they met a woman was willing to be fucked by them all. Would they not, placed in that position, learn to respect the woman they were with as well as one another?
Her friend laughed and replied, "Maybe it would or maybe it wouldn't, but what female would be willing to play in such a way with such wild and delinquent young people?"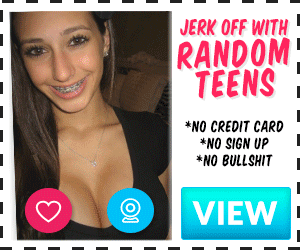 I felt myself tremble as I suddenly knew what was coming next.
I told Rachel, "Whatever you are thinking, the answer is NO!"
She did not seem to listen. She replied, "I'd be willing if you thought it would help them."
Her friend was a bit cross as her attitude telling Rachal in all seriousness that it was not a joking matter.
Rachel responded by saying, "Who's joking?"
After a lot of hushed discussions and much to our dismay, Rachel agreed that the next night she would go to the club to be the guinea pig for these young thugs. We were horrified. Rachel smiled and added, "What could happen to me with you three guys there to protect me?"
We were afraid to say "lots" as we thought of every eventuality.
The next day we told Rachel that this was definitely one of her most stupid and outrageous ideas. We added that she should forget it straight away.
She was not to be deterred as she thought of these young guys with all their problems. She was sure that her daring escapade could help and she could not be persuaded otherwise.
At 7 pm we arrived at the club. Rachel was dressed as demurely as could be in one of her favoured short sleeve dresses. She looked more like a social worker than someone who was going to embark, on what to my mind was, a rather foolhardy and dangerous mission.
In the club was an office which looked out through one way glass into the main room. This room housed a snooker table, billiard table and a couple of those electric pinball machines. There were also a couple of sofas and a few chairs of various constructions. We also noticed hanging from a hook on the wall some cotton rope that Rachel had asked to be provided.
Her friend and two other helpers greeted us and pointed out seven guys who did look like they had issues. Once I saw them, I thought Rachel would turn turtle and run at the sight of them, but she didn't!
She still wanted to go in and confront them with no idea how they would react. We were all as nervous as kittens as we told Rachel to shout if she needed. We also told her to give us thumbs up if all was OK.
Rachel opened the door and went into the main room. Suddenly the guys became very quiet as she walked in looking for all the world like one of the sexy lovelies out of a James Bond set. She went over to the pool table and lifting herself up, sat on it. The guys instinctively gathered around her like bees to a hive.
Inside the office, it was impossible to make out all she was saying, so we opened the door just a little to try and listen in.
Some were asking who she was and what she was doing there.
"How can you help us?"
"Well, would you allow me to try?"
"No one wants to help us. Everyone thinks we are no goods."
"I don't."
"Why not."
"Because I think you all have a great future if you just sort yourselves out."
"You're very fuckin sexy."
"Do you think so? Thanks so much for saying so. Do you like women?"
"Of course, we do what guy doesn't."
"What kind of women do you like?"
"Fuckin sexy dirty bitches."
"Oh, you mean like me?"
"Your sexy but not a bitch."
"How do you know."
"You just aren't you don't dress like a bitch."
"Ohhhh so your handsome hunks wouldn't be interested in shagging me?"
"What?"
"You guy's wouldn't want to fuck me?"
There was a silence for a few seconds.
"Of cause we would – what guy wouldn't want to, your very sexy."
"So, what would you like to do to me."
"What?"
"If I let you what would you want to do to me?"
"Fuck the shit out of you, woman."
"Really? So you'd have to do anal on me to do that. Anything else."
"Can we talk filthy to you misses?"
"Yes, if you want."
"We'd love to strip you and fuck you real rough in every hole till you begged us to stop then we'd fuck you again."
"Oh! Is that all?"
"What you mean."
"Well, they tell me you are all bad boys, so I thought you'd want to do more than just fuck me?"
"What do you mean?"
"Well say I gave you all permission here and now to do absolutely anything you wanted to me what would you do?"
"Anything?"
"Anything at all."
"You mean you want us to tell you what sort of sex we'd like to have with you?"
"Yes"
"Rough sex! Really rough sex, fuck your ass hard and pull your hair and tits very hard."
"And?"
"Make you clean our cocks with your mouth once we've fucked your arse"
"And?"
"Treat you like a fuckin whore."
"Really? How?"
"Oh, smack you hard on your ass and tits."
"But I have very small tits."
"Don't matter."
"Piss over you, make that pretty face of yours as dirty as we fuckin can. And make you drink our piss."
"Well, you know how to treat a girl, don't you."
"You a counsellor? Asking all these dumb questions?"
"No, I was just going to offer my services to you."
"Really? How?"
"Well, I'm guessing that what you have said you want to do to me, you would if I let you? Or was that just idle talk and wind from your overstuffed egos?"
"No! We'd do it, but you'd never let us."
"Why wouldn't I?"
"Well, you're not that sort of woman."
"What sort?"
"A total slut."
"But what if you made me into one?"
"How"
"By doing all those things to me."
"You wouldn't let us."
"Why not try me if you think you're man enough?"
Again, there was another silence before one responded.
"You're just here to get us into trouble for hurting you, aren't you?"
"No, not at all. I want to help you, so here's the deal. I've been told that some of you get into bother for one reason or another. I know that those here are worried this may lead to worse things. I don't want that, and neither do they."
Rachel continued, "I'm prepared to allow you to do almost anything you want with me between now and midnight on two conditions. The first is that this will be the first and only time you ever treat a woman like this. You see, most women are not like me. I am what is called a 'sub' I want to be submissive and do as I am told when having sex. I also love bondage, being tied up and strangely I enjoy being humiliated. Most women are not like that. So, you have a chance tonight to fulfil your most base desires and maybe fulfil some of mine. And the second is that you don't cut or burn me in any way and if I shout 'stop' or 'enough' you stop what you are doing instantly. Is that understood?"
More silence followed.
˜Do you really mean that? I mean you are so fucking hot we couldn't help ourselves."
˜Yes you could and you will if you agree because, in that room," she said pointing to where we were, "are some of the leaders here who have only allowed this because they have confidence in you to respect me. I also have some friends there who will deal with you if you don't. If you try to go beyond my wishes, you will let yourselves down, and you will have let me down as I talked, your leaders into allowing me to do this bash with you. So, what do you say?"
˜Lady when can we start?"
˜In a moment. You see that white rope up there. "
She pointed towards the cotton rope on a hook.
˜It's been brought in on my request, for you to use to tie me up if you wish." She smiled her beautiful smile at them.
˜Missus?"
˜I'm a miss. I'm not married."
˜Ok miss, can we call you filthy names and order you to do things?"
˜Yes you may, no problem."
˜Well then slut show us your dirty fucking arse."
With that, Rachel jumped off the table and turning her back on the guys lifted the hem of her dress to reveal her panties,
˜Who wants to pull them down?" she asked.
Several hands grabbed at her pink knickers and yanked them down to her ankles.
˜Oh I had better confess," she added, turning around and dropping her dress again, ˜I am not shaved between my legs. I am one hundred per cent natural. So, do you still want to fuck me?"
˜Yes we do," came the reply from them all.
˜Well here I am so get started."
˜What about your clothes?"
˜Well that's up to you. Do you want to leave me dressed or rip my clothes off me? Which do you prefer?"
˜We may ruin them if we rip them off."
˜Thank you for your concern, but it won't matter they are old."
That was the main gist of the conversation, so you see the way Rachel got some rather arrogant young men talking and interacting with her.
That was pretty much the catalyst for the start of five hours of Rachel looking after the needs of these seven guys.
In no time they grabbed her hard and ripped her dress off her along with just about everything she was wearing, bra, panties, shoes and socks even the elasticized band holding her long auburn hair in a ponytail. All stripped from her leaving her as naked as the day she was born.
When her bra came off someone said, ˜Fuck me she said he has small tits, but those are none existent."
Immediately she turned around the question was asked, ˜Whatever is that down there a hedgehog?"
For a while confusion reigned between them all as they all wanted to do different things to her.
Eventually, the men tied Rachel in a standing position to the pockets of the snooker table, while facing it. This allow the guys access to her vagina and anus. The rope was one long length, and one of the lads came to the office to ask for a pair of scissors to cut it into shorter pieces.
We all watched through the window as they went to town on her. She did scream out on some occasions. Oddly enough, when she did, these young men stopped to check she was alright.
Once they had finished with her in this position, she was re-tied kneeling beside the snooker table. Her wrists were attached to the pockets, so she was in a T position and able to give oral. This time they grabbed her hair and used it to encourage her to fuck their cocks with her mouth. I knew better than most what Rachel was capable of and said, ˜I'll bet she swallows." I confess though I was a little surprised when she did.
Next, she was tied spread on top of the table face up as they lay on her to fuck her cunt from the front. The longer it went on, the more degrading their comments became.
Grab my cock bitch."
˜Suck mine clean you, filthy whore."
Then they wanted to hear Rachel speak again.
"What are you?"
˜What you do mean?"
˜Tell us you're a dirty slut."
˜I'm a slut!"
˜More!"
˜I'm a dirty slut!"
˜More!"
˜I'm a dirty slut and a whore."
"More!"
"I'm a dirty fucking slut; I'm a total whore and a filthy bitch."
The more she said, the more animated and excited they guys using her became.
During this time, one of the group came and knocked on the office door. He very politely asked if someone would be kind enough to go to the local shop and buy a King Size Mars bar and a King Size Kit-Kat.
I remember our friend from the organization saying, ˜My goodness I have never seen him display manners like that."
Someone was sent to get the specified items and came back about fifteen minutes later with two of each saying, ˜Well it's always good to have a spare."
Once they had finished with Rachel lying on her back, they stood her up, and one asked, very politely, ˜Can we whip you with the rope?"
˜Yes if you think I deserve it?"
There was more confusion as to how they would do it. I could see, and I know Rachel could too that the roof beams were ideal. The roof had metal joists running all the way across and a bar dropping down onto them from the apex.
I heard Rachel say, ˜Why not tie me up to that beam?"
Her wrists were tied tightly together in front of her. One of the men stood on the pool table and threw the rope over the beam. Then Rachel's arms were pulled high over her head, and the rope secured. I thought that they would have pulled her onto tiptoes, but she still stood on the flat of her feet.
One of the guys took another long piece of rope and flicked one end at her prone body. The cord was too light and soft to hurt Rachel. The guy looked disappointed until another took the rope and doubled it up so that the loop made the whip. That was much more effective!
Someone asked Rachel, "How hard can we whip you?"
She answered, "I'll let you know if it's too much."
They made two doubled whips and used them hard on her tummy, legs and back as well as several good hard swishes across her buttocks.
Then one said, ˜Let me flick her tits."
The young man took a rope and stood in front of her. He then instructed her to stand upright with her chest, out like a soldier. Immediately Rachel obeyed and came to attention, pushing her chest forward, ready to receive the lashes she knew were coming.
The first attempt he made swished the air as he tried to get the end to catch the tip of her nipple. The next hit just above her nipple and Rachel stepped back before being told to come back to attention.
Another thwack and another reflex step back. By now someone else joined it trying to catch the most sensitive part of her body. Suddenly one of them caught her perfectly, and she shrieked taking the customary step back. Another couple of bull's eyes brought more shrieks of pain or delight. Then someone did the same across her buttocks, so she ended swinging back and forth. I am not sure how many she took but it was a lot before saying, ˜Stop! Enough!"
I could see that they were all disappointed that they had found her limit, but they stopped immediately she asked.
Rachel was still suspended when one of the guys came up to her with another length of rope and placed it between her legs. He then pulled it up, so it rested between her buttocks and over her pussy. After twisting both ends around his hand he pulled it up further and tighter into her backside and cunt, making her wince. Next, he started to move it back and forth while still applying a lot of upward pressure. Naturally, this caused friction and made Rachel let out a delightful little warble each time he moved the rope.
As this was taking place, the lad came back to the office to see if his chocolate bars had arrived. He was delighted to be handed two of each. Then having started back off towards the action, he checked himself and came back to say, "Thanks, mate."
Once the guy with the rope had finished he removed his simple but effective contraption. It was then our new friend produced his chocolate bars. He showed them to Rachel still suspended as she was, and asked if she liked chocolate. When she replied in the affirmative, he told her they were for her.
"The Mars is for up your cunt, and the large Kit-Kat will go into your asshole!"
He then felt for her cunt and in a quick movement shoved the Kingsize Mars right up inside her vagina. He gave it a little twiddle that made Rachel suspended as she was, do the same.
He then moved round to her ass and taking the large Kit-Kat which measured about three Centimeters Square pulled her cheeks apart, exposing her anus and quickly shoved the chocolate-coated biscuit right up her back passage.
˜There," he said with some satisfaction, "That will stop you being dirty for a while."
He then gave it a further push and twiddled it, making Rachel moan again.
˜You'er fuckin fun," one of the guys responded as he looked at her tied with a Mars sticking out of her pussy and a Kit-Kat sticking out of her ass. There were also several reddening marks from the whipping appearing across her body.
˜Please," one of them asked, ˜Can we whip you again with the ropes?"
There was a pause before Rachel replied that they could.
˜Across your tits again?" someone asked almost hopefully.
˜Yes okay, if you really want." She replied.
The effect was amazing as they all cheered her.
Once again, Rachel stood with chest out and proud ready for, what I thought would be, a further hard flogging. I was not wrong, but before they started, they asked her again if it was alright to continue. Our friend who helped run the centre was lost for words that these guys were polite towards anyone.
They gave Rachel a few medium whacks over her legs, buttocks and tummy before again taking an interest in her breasts.
˜How hard?" someone asked.
˜That's up to you."
˜No limits then?"
˜No limits. I'm your slut remember. You're in control. You treat me how you want."
They teased Rachel a bit with gentle taps on her breasts and running the rope around her nipples to get them hard and erect. Even from where we were watching with rapt attention, it was evident that her tits became hard very quickly.
Suddenly there was a quick movement, and a whack as the rope struck home over one of her tits. She whimpered and swung on the rope, then stood to attention again.
I could feel the pain from ten meters away in the office as I am sure we all could.
Whack, another direct hit right on the end of her erect nipples and a cry of pain. I think it was the fifth whack that brought the ˜stop" call from Rachel. It was five more than I would have wanted to endure.
Now two guys commenced to fuck her using the chocolate bars in both her lower orifices. Up and down both pushed faster and harder all the time. Rachel moaned and swung on her bindings, with both pain and pleasure.
Finally, both chocolate bars were withdrawn, and we could see the sticky mess that was left behind on her backside.
The Mars bar was stuffed into her mouth with the order, "Don't swallow it."
Even from our viewpoint, we could see that with so much in her mouth, some would leak out. Indeed it did, running down her chin and dripping onto her tits.
The Kit-Kat from her bum was used to write 'Dirty Slut' right across her chest in sticky chocolate!
Eventually, all tired of this game and lowered her down, allowing her to sit on the floor.
˜Did you say you'd allow us to degrade you?"
˜It depends on what you have in mind?"
˜Could we, well would you allow us to piss over you?"
˜Well it is very close to midnight, so I think maybe we should call it a day, don't you?"
˜Aww…. but we wanted to finish you really smelly like."
˜And we want to watch you take a pee. We mean to see your cunt let it out. We've never seen a woman do that before."
˜Ok I'll do that for you."
And she did! While one of them gleefully obtained a small empty waste bucket (asked for from the office) Rachel squatted and did what she was asked as the guys looked on gasping in apparent wonderment.
They still wanted to use her as their toilet though so eventually she compromised to allow them to place her head down a toilet and pee over her and flush it. This had the effect of making them so very excited.
First, they bound her hands behind her back and then led her into the toilets which were off the main room. Her leader friend and I followed to ensure once again, nothing untoward happened.
Once we got into the toilets, there was some consternation. The cubicles had partitions restricting access to sensibly and as designed one person. One of the guys came and asked the leader if he had a screwdriver as each partition was held on by bracket and screws. He pointed out that if they undid the screws, they could remove the partitions to allow everyone better access to the proceedings.
Once he had established what they were suggesting, the leader went off in search of a Pozi no2 driver.
In the meantime, I was left to answer difficult questions as to my relationship with Rachel. It seemed that he was gone for ages, and I was getting most flustered and embarrassed by all the personal questions that were being asked of both Rachel and me.
Eventually, he returned and handed over the required screwdriver. The young men took in and commenced working very effectively as a team to remove the two side panels. Together they also removed the door leaving just the frame standing.
As all this was taking place, two of the guys held Rachel. Her hands still tied behind her back. Occasionally one of them gave her a squeeze or a poke in her more exciting places.
When all was done, Rachel was placed kneeling with her head over the toilet. It was then shoved down as far as it would go so that her head was tight against the sides. The cistern was then flushed.
Then someone peed over the back of her head while they waited for the cistern to refill. Then another flush. Then another two peed over her. I watched as their yellow fluid built up over her head, blocking the toilet.
Then pulling her hair to lift her head out of the loo, someone whispered to me about peeing directly over her face. I nodded and turning Rachel round to face them three guys commenced to direct their stream over her pretty face.
Once they had finished, Rachel was repositioned so that her head could be pushed back into the toilet pan to receive another flush.
Eventually, at well past the allotted finishing time of midnight, Rachel was allowed to stand, and her hands untied. Then she was asked if she would bend over the toilet so they could all once again fuck her arse hole or her cunt. Once again Rachel got into position with legs wide and hands gripping tightly the rim of the toilet. She looked a sight with wet hair sticking to her face and dripping into the toilet pan as guy after guy entered her and fucked her one last time.
When the last one withdrew, Rachel turned, her face still wet, and asked them all if they had enjoyed the evening turning her into a slut. Of course, they had!
She then proceeded to remind them that what they had done with her was consensual and she had enjoyed it at much as they.
Rachel kept in touch with five of those young men and even had two up to stay in with her at her own expense. I think she offered one a job, but it was too far from Glasgow, so he declined it.
I know too that during the time they stayed she allowed them access to some of the equipment she has in her garage and house. I am also aware that she let them use herself again too.
Five of them managed to get jobs, one spent some time in prison for theft, and I cannot remember what Rachel said happened to the last one. I know that her leader friend thought the night, unusual though it was, had made the guys more aware of themselves, their behaviour, their manners and their self-esteem.
It was a year later that I went to chaperone Rachel once again to an event she had organised with some of these young men in Glasgow.
Some of us have known Rachel intimately for many years resulting in us experiencing the great pleasure of enjoying all that she has to offer. This varies from her friendly and sometimes shy social side to her elegant and obvious beauty to assisting her to fulfil her more wild fantasies. These have sometimes involved us travelling with Rachel to various places over many miles.
Rachel had already experienced an on the hoof meeting with these seemingly wild and reckless young men. Here we were about to join them once again.
A while after her spontaneous gangbang in Glasgow some of the young men had travelled by bus to stay with Rachel. On that occasion she had agreed to go back to Glasgow to meet these guys once again. This time they would be ready for her visit with numbers increasing to ten in attendance.
As Rachel drove me down she asked me to look in her briefcase for some papers she wanted me to read. Eventually, I found them in a large brown envelope and read them as Rachel drove down the A82 towards Fort William.
I must confess that although I knew Rachel well, and thought I knew what would please her, I became slightly uncomfortable, as I read the email she had received.
It was a long list, of everything that these young men wanted to do to Rachel over the twenty four hours we were going to be in Glasgow.
It was also written in courser language than Rachel, myself or others of our group would have used. It ran something along the lines of:
1. Fuck you until you cannot take any more.
2. Real fucking rough sex.
3. Tie you tight in every position to fuck and degrade you.
4. Whip you anywhere we please without mercy until you cry.
5. Make full use of you as our urinal.
6. Send you home as a complete slut and totally fucked up whore.
There were many more than these six on the list. These, however, provide an idea of what Rachel was driving south to face.
She smiled and asked, "Well?"
I was not sure what to say other than, "Are you sure you're doing the right thing?"
She smiled again and replied, "I hope so anyway, it will be fun finding out!"
Upon arriving in Glasgow, we found the place we were looking for in the suburbs – a small factory unit where the event was to take place. I have no idea how these guys got the use of this unit for 24 hours, but it was undoubtedly ideal for what was to take place.
Rachel parked her car, and we both walked over and went into the unit through a door leading to an entrance area. One of the young men Rachel had met before greeted us. Contrary to my expectations he was totally charming, giving Rachel a peck on the cheek.
He smiled and said to me, "Great to meet you. Thanks for coming with her but we are not thugs and will respect our sexy friend."
Just then another two lads appeared from the main work area. One seemed to stop dead in his tracks staring a Rachel. She was dressed, as so often, in a long full length pale blue button-down dress with a fantastic lacy collar.
She looked far from a woman who was about to give her body to the mercy of ten sex-crazed guys.
"Fuck me you are a sexy fucking bitch, aren't you?" is about all he could say. It did however sum up very well how she looked.
The other one too seemed shocked at her demeanour and said simply: "By jings!"
There were not many formalities as these three prepared Rachel for the hours that lay ahead while I looked on. I did feel a bit sorry for them as the equipment they had was very basic, and mostly home-made. Neither they or Rachel seemed bothered.
They made her stand legs spread and placed a piece of 2×2 wood between her feet. Then using a roll of duck tape, they proceeded to attach this to her ankles.
They placed the tape around her ankles sticky side out. This stopped it sticking to her skin and also allowed her leg a little bit of freedom inside the binding.
The tape was turned the correct way to secure itself sticky side to sticky side then round the piece of wood until it was secure holding Rachel's legs apart by about 60cm.
Then Rachel's wrists that were taped together behind her back in the same way, so her skin did not stick to the tape. An old rusty chain was placed around her neck and secured with a padlock as one of the guys commented: "We got this idea from that film 'Dogsville' where Nicole Kidman gets chained up and fucked."
Once they had the chain in place, they asked Rachel if she was ready. Within no more than fifteen minutes from getting out of the car, she was led still fully clothed through another door and into the workshop area. Fluorescent lights illuminated the area and there were large wooden shelves along one side.
In the middle was a mattress sitting inside a very poorly made wooden frame. I watched in anticipation as Rachel hobbled towards the group of young men waiting for her.
There were some wolf whistles and sighs let out from those who had not met her previously as they all saw how immensely pretty Rachel was.
All ten guys looked rather mean, cruel and in some cases not too good looking. Their hairstyles ranged from skinheads to gelled up to long hippy styles. What an assortment, I thought.
One of the men moved towards her and lifted the front of her dress. He then placed his hand down the front of her knickers. Suddenly Rachel jumped and let out a little squeal as he gripped her hairy pussy tightly.
"So you want us to make you into a dirty fucking old whore? You will allow us to do anything we want to you except what you have already stated is not acceptable, is that correct?"
"Yes."
"And you are ours to do what we want with until tomorrow night?"
"Do I have any choice bound like this?" she answered with a smile.
Just then someone lifted the back of her dress. He pulled her knickers just far enough down to reveal her arse and stuck his ringer right up her anus. Rachel jumped at the suddenness of assault from the rea.
The guy exclaimed, "Fucking sexy but dirty little arse you have!"
I watched as the top of her dress was slowly and carefully undone and dropped down to her wrists. Rachel's bra unclipped exposing those wonderfully small but immensely attractive tits. Them someone produced a soft leather belt and twice caught Rachel lightly across her breast.
"This is what awaits if you do not co-operate. Understand?" he asked.
Rachel nodded in recognition.
Then an order was given, "On your knees, bitch!"
Rachel tried to obey, but with her hands bound behind her and her feet spread wide, it was not easy. No one assisted her, so she had great difficulty in getting into the required position.
Eventually, and after some uncertainty, hesitation and unsteadiness, she managed to get into a kneeling position. Someone rolled up her dress to expose her thighs. As the top of her dress was already down exposing her tits she did look incredibly sexy.
"Good girl now each of us are going to walk around and ask you what you are and what you want us to do. If you provide a good answer all the better for you, a poor answer will result in you being punished – understand?"
Rachel nodded, "Yes."
"Yes, what?"
"Yes, sir."
"Better. Now, let's start. What are you and what should we do to you?"
"I'm a bitch and should be punished!"
"Not bad but I want a better answer than that."
"I'm a dirty bitch and should be punished by you for being a bitch."
"Sir?" The guy added to remind her.
"Sir."
"Pass. Next"
Another guy moved in front and undoing his trousers produced his cock which was naturally enough very erect.
"What are you, and what should this do to you?" he inquired.
"I'm a tart, and you should shag me hard with your cock, sir!"
"Pass. Next."
Another guy took up position and looked down on her.
"I'm not so easy to please. What are you and what should we do to you?"
"I'm a dirty cunt and should be fucked hard!"
"Fail! Say more!"
"I'm a dirty fucking cunt and should be fucked hard in each hole, sir!"
"Pass. Next"
"I want to know more. What are you and what do you deserve?"
"Sir I am a dirty whore who deserves to be fucked in each hole and treated like the dirty whore I am!"
"Pass. Next."
"They were far too easy on you! I want to know much more than that. Talk real dirty to me you fucking filthy slag!"
"I'm a filthy fucking dirty piece of fuckmeat and should be used in any way you choose to use me as I'm nothing but a total slut."
"You forgot something!"
"Sir."
"Pass. Just. Next."
"What are you and what do you deserve?"
"I'm a dirty fucking bitch and a filthy whore who deserves to be treated with no mercy because of the whore I am!"
"You're getting better. Keep it up. Pass. Next."
I have seen this type of thing done to Rachel before but never like this. This was the first time right at the commencement of a session. Usually, most guys upon meeting Rachel are unwilling to wait before getting straight into having sex with her. I was impressed by these guys self-constraint.
Another thing about this type of self-humiliation is the fact that Rachel never uses bad language in everyday situations. Apparently, as a youngster, it was just not tolerated in the home. Therefore in regular life, you will never hear Rachel throw in an expletive or crude word in everyday conversation. It would only be in a situation like this playing up to those using her that she would ever become so base. That is another great turn on for me at least.
The interrogations continued.
"How old are you, you filthy creature?"
"Thirty-three, Sir."
"Rather an old fucking cunt for us. I'm the oldest at twenty-five, and the youngest is eighteen so why should we all fuck such a dirty old woman like you?"
"Because in all Glasgow you won't find such a dirty, filthy, slutty tart like me. As I am such an old and depraved slut, you should have fun making me a bigger dirtier whore than I already am sir."
That was the start for what I have to admit was the roughest sex session I have ever seen or been involved in with Rachel. Often she had asked us to experiment and try to do things in a different or harder way on her. However, this was her at the total mercy of these rough and ready Glaswegians.
Her dress was now cut off and not for the first time I found myself wondering if that had been a new one or one she had picked up second hand from some charity shop. Her clothing bill must be quite large.
Once naked Rachel was thoroughly explored front and back as well as having her tits and arse slapped pulled and pummelled by each of the men.
She was made to bend over bend over. Someone stuck his cock right up her cunt without any hesitation or lubrication, while another took her mouth. One pulled her tits and the other her hair as she was given no respite from their advances.
Then another this time rammed his massive cock deep into her tight arsehole. I know from experience how tight it is. I was not surprised, therefore when she stopped sucking the other guy's cock and let out a bellow like a mad cow.
Once they had finished in this position her wrists were untied, Rachel was roughly thrown onto the mattress and positioned on all fours.
Once again, a willing band of volunteers took a turn to ravish her exposed delights without any hesitation or seeming care. The harder they fucked her, the better they enjoyed themselves. Occasionally they smacked her hard across her bum with their hands usually as they were changing person or position thus drawing out a whimpering scream from their willing but suffering victim.
Rachel was placed onto her back as the men queued up to fuck her natural pussy. It was obvious that each man was being as rough as they could be by squeezing her tits or pulling her hair as they pummelled her cunt with their cocks.
Even just watching I was getting quite a massive hard-on. When someone asked if I wanted to join in the fun, I did find it hard to resist. After about six or seven had used her in this manner, I could see cum starting to drip out of her full pussy and dribble between her legs. This was also noticed by others who delighted to fuck her again to make her even fuller.
After a short break, it was a cum bath over her face. After positioning Rachel once again on all fours they gathered round and commenced to masturbate until they shot their load right across her lovely face and into her auburn hair.
Then she was retaken up her arse by each guy one after another after which I knew she would be asked to perform a blow job on them to clean them up. I could see Rachel heaving heavily as there was no let-up for her as cocks were forced up her anus, into her vagina or between her lips. I am guessing she put up with this constant barrage for maybe eight hours after which I could see that she was tiring.
There was a wee meal break when the most unhealthy meal was eaten consisting of crisps, Irn Bru and Chocolate.
The meal ended almost as soon as it began. Rachel was hauled up against one of the shelving units facing away. Then her hands secured to the uprights in a spread-eagle position.
Someone took a brown leather belt and swished very hard across her bare backside. There was a massive crack as it made contact and a real scream from Rachel.
Then another of the men stepped forward with a huge wooden clothes peg that must and been all of 8 inches in length and pulling her tit tight clipped it into her breast. Someone handed him a second and this went the same way but on the other breast.
Rachel shivered and squirmed as well as gasped as they were both attached. I walked over to check she was okay, and despite having tears in her eyes, she saw me and gave me a little wink to say all was well. She was given another two whacks with the belt and released. She was led out of the central area towards a door marked toilet.
I strained to see past those that were cramming the cloakroom area. There was an open shower area. Rachel was being lifted upside down to some sort of rectangular wooden frame. Once the spacer bar was removed her ankles were secured by two short but thick leather belts screwed into the wooden frame. Between these and her flesh were two small towels. Her arms were left free to reach the ground and help support her weight.
The frame like the one around the mattress looked very crude and basic and I feared it might collapse around her.
At last, the old chain was taken off her neck, and the frame containing Rachel was lifted into the shower area, which had three showerheads. Each was directed towards her and turned on. As the water flowed the enormous pegs were removed from her tits.
At first, it was warm water, but I could see one of the men moving between each shower head and turning the controls towards the blue cold section.
Someone then produced two clear motor funnels and pushed them into Rachel's arse hole and cunt. As she was upside down and the main shower directed at this area they quickly filled with water and of course channelled it into her body.
I watched her shiver as the cold water ran down her body and over her head. I had seen her do something similar before, however, never in this position and not for so long.
By the time they had finished, she was covered in goosebumps and shivering almost uncontrollably. Rachel was taken down and the two funnels removed as she was allowed to rest in the shower. I caught her eye from the back of the guys and again saw one of her reassuring winks.
Now it was time to warm her up. Each of the young men gathered around her cold and naked form. They pointed their erect manhoods in her direction and released the contents of their bladders all over her. Several commanded her to open her mouth and drink.
To ensure this happened, the belt reappeared and was used to strike her breasts. She opened her mouth until I could see it was overflowing with yellow liquid then she swallowed. The young men were most impressed by this feat of determination on Rachel's part.
Rachel was allowed a warm shower in private before coming out still naked, into the central workplace. Once again, she was fucked in every hole in every way by every man.
I was beginning to feel tired, and all I had done was watch! I know too that it was nearly midday. We had already been there for almost sixteen hours. I was starving and couldn't help saying so.
I was amazed when Rachel suggested I take her car and go and get a fish supper for everyone there. Knowing that she is not short of a pound or two, I obeyed hoping that I'd be able to find a fish shop easily.
When I returned, Rachel was naked on the mattress chatting to the guys as if they were best friends and answering their questions as to how they had done so far.
After lunch, the guys asked Rachel what she thought they should do next.
"Well," she said as if thinking hard, "I am guessing from the way you have all treated me so far that you want to play some more toilet games with me?"
"Fuck me of course we do," one of them answered, "Who would not want to have another piss over such a fucking gorgeous lass like you?"
With that, Rachel was again bound hands behind her back and led back into the shower area. At the last minute, the men decided a toilet was better. Rachel was dragged into a sizeable disabled cubicle and her head stuffed down the pan. The guys seemed to have a never-ending supply of urine that kept covering their plaything as she was held tight in this position.
Once they had all finished, I could see the yellow liquid was lying above her head, and I guessed she was holding her breath. The leather belt appeared again and slapped hard against her prone backside. Her head lifted as she gulped from pain. I knew she had swallowed their discharge again. Her head was pushed down the loo again and again as all the guys enjoyed giving her swirlie after swirlie the tension building up each time as we waited for the cistern to refill.
With that over, she once again showered this time watched by everyone.
Once she came out, she was bound on the mattress in a kneeling position with her bum in the air exposing her anus and pussy. Someone them produced one of those kitchen things called a 'mortar and pestle' used for crushing herbs and seeds. The crusher is shaped somewhat like a small torpedo wider at one end and narrower at the other.
Someone explained to Rachel, "This is going to be rammed up your cunt and shit hole whether you like it or not."
I could see Rachel's eyes open wide as it was shown to her. It was only about five centimetres at its widest end. I knew however, that it would stretch her and hurt.
To be fair to the lads, they covered it in lubricating jelly before inserting it narrow end first. I could see that it fitted well into both holes and Rachel let out some little moans as it was freely moved around inside her.
Then it was removed and inserted firstly up her pussy the other way around with the hard round bit going in first. I watched as it met some resistance and was then shoved further into her cunt. As it went further in Rachel squealed and shuddered until it must have been in by 15 centimetres. Once again it was wriggled, and this time Rachel did not moan in appreciation but more in apprehension and pain.
After five minutes of this, it was removed and carefully lubricated again before being held against her anus. I watched as it was deliberately pushed further in, expanding her tight hole as it went. Rachel grunted, moaned, breathed hard and screamed as her poo hole was stretched almost to her limit by this hard, smooth invasive implement.
Suddenly it was right through her entrance, and it seemed as if her bum swallowed it up as it quickly went in, to a depth of about twelve centimetres. Again it was wriggled around as poor Rachel continued to gasp and moan much to the delight of everyone watching. The men took turns to play with it as it stuck out of her backside resembling for all the world the short stubby tail of a wee dog.
While someone moved it others enjoyed flicking her tits which were hanging low due to her position on all fours. Others got another blow job from her mouth although this was often interrupted as the pestle in her backside changed position and another sound came from her lips. I am guessing that this little game lasted about an hour before the item was carefully removed with more than a bit of difficulty.
Rachel was allowed a five-minute rest before being asked, what they could do to her next.
She replied, "You said you wanted to whip me all over. If anyone else wants to shag me now is the time. I'll be too sore afterwards."
I thought it was strange that no one took her up on the offer of further sex, but, maybe like me, they all wanted to see just how much punishment she could take.
Once again she was tied spread-eagled to one of the shelves this time facing outwards towards her would-be torturers. "We can whip you anywhere?" one asked.
"Yes anywhere."
"As hard as we want?"
"Yes."
"As many times as we want?"
"Yes."
"Over your tits?"
"Yes."
"Hard?"
"Yes."
"Up your cunt and round your arse?"
"Yes anywhere."
"Until you tell us to stop."
"Or I pass out," she laughed.
"Can we then turn you around and do your back and arse?"
"Yes if you don't want me to sit and drive home."
"He can drive you home," someone answered, pointing to me.
"True."
The soft leather belt was brought out again. It was handed to one of the guys who showed he was aiming for her thighs. One swing and it landed smartly across her legs almost expertly placed. Rachel whimpered but did not scream as a red line started to appear where the belt had struck.
The next guy wanted her tummy and navel and ran a finger round where he was aiming. He was slightly off target but caught Rachel fully across her trim tummy, and this time she did scream.
The next guy told her he intended to make her into a red and white striped Zebra and he had the pleasure of aiming across her tits. I saw Rachel close her eyes as the belt flashed and landed hard and flat right across both breasts. I could undoubtedly see the Zebra look starting to stand out on her tied taught and prone body.
Another aimed a strike up between her legs into her pussy, and a bellow of pain, or maybe pleasure left her lips.
One of them put on a thick pair of industrial gloves and walked over to Rachel, taking hold of one of her breasts. He positioned it so that he held the nipple proud between his thumb and forefinger.
Another of her tormentors took the end of the belt and flicked it hard at her exposed nipple. There was yet another gasp of pain from Rachel as the belt made contact. Again the belt was flicked across the exposed nipple, again the same response from the helpless victim.
This happened on ten occasions across her nipple. Rachel almost became limp and suspended on the ropes that bound her to the shelves.
Her face was pulled up by her hair, so she looked up at the guy holding her who said, "You cannot give up now we still have the other tit and your fucking arse to whip."
I moved past them all to get to Rachel. I lifted her face by her chin so she could see me and a small wry smile played between her lips as she winked once again.
As she did so, I could see real tears in her eyes. I thought she would have had enough as she must have been in some pain. I moved away, knowing that she was still okay with the proceedings.
I took a back seat as her other breast was this time grabbed roughly. It was held in the same manner as to make her nipple stand proud ready for the end of the leather belt.
I watched absorbed as the last thirty centimetres of the belt flicked in the direction of her erect nipple. It reminded me of the flicking tongue of a snake.
There was the sound of it making contact with Rachel's sensitive skin and once again the now-familiar whale from its bound victim. This time there was no let-up as the belt was flicked back in an upward direction this time catching Rachel's nipple underneath.
I was rock hard myself watching and trying to put myself in her shoes (except she was not wearing any at that time. She was not wearing anything!!) Each time the belt flicked it seemed to catch Rachel in just the right and most painful and intimate place bringing forth groans and screams.
Eventually, she broke and shaking uncontrollably as she swung on her restrains called, "Enough. Stop……Please."
Immediately the man holding the belt ready for yet another strike stopped and let it fall limp to his side. I could see that both of Rachel's breasts were almost glowing red and tears were running down her face.
She looked up and said, "I'm sorry, I really am, but that really was my limit for my tits!"
Just about everyone went to help release her.
Rachel looked up and whispered, "No! Just let me hang here for a few minutes. I'm sure you all enjoying the view."
I think if any of her tormentors had questioned Rachel's desires or abilities to cope in such a situation, it was this statement that made them realise just how extraordinary she is. Knowing her as I did I too was totally in awe of this intelligent and beautiful woman. I was, as I had been numerous time previously, amazed at her allowing herself to be used in such a way, and to such an extent, by these rough and ready young men from the suburbs of Glasgow.
Rachel stayed suspended, and heaving in pain as her head drooped almost upon her chest. Her hair, wet with sweat, was hanging down over her body practically wholly hiding her red and swollen breasts.
Someone tenderly lifted her head and enquired if she was okay. She looked him straight in the eye and replied, "Yes thank you, sir. It's just that my tits are a bit sore and I need a wee rest before my pussy joins them!"
I was surprised to hear that. I had thought Rachel would have had enough.
To see her still suspended and suggesting that her pussy could also be whipped was indeed something exceptional.
Rachel hung there for maybe fifteen minutes.
She pulled herself upright and just said, "I'm ready!"
I am sure we were all just amazed at this. Her legs were open, so access to her pussy was unrestricted. After a brief conversation from a couple of the group of lads, Rachel insisted that she really was okay.
Yet another of the young men stepped forward and took the belt ready to whip her pussy. He swung it back and flicked it up between her legs. It hit the side of her thighs, losing some of its power before making sharp contact with her pussy. Rachel smarted and let out a big gasp as it struck.
However, she stood ridged waiting for the next whack. It soon came and again made contact with the inside of her thighs before reaching its target.
Seeing the trouble, they were having directly hitting the target Rachel spoke up.
"Why not lie me down on that mattress. Place me so that my pussy is on the edge and spread my legs wide on the frame? That will make it easier to control the belt, provide a bigger target and get the result you all want?"
No sooner said than done.
Rachel was untied from the big shelves and replaced so her bum was lying right on the very edge of the mattress. We could all see her logic in suggesting this new position. It did give the person using the belt unobstructed access to her most intimate and sensitive area.
Time and again the belt flew quickly through the air catching its victim in the right place. Time and again the beautiful creature lying naked and exposed on the mattress cried out in pain as her pussy became increasingly sore.
After ten direct hits, Rachel again cried out "Stop. Please."
The guy with the belt stopped. Again I looked at Rachel who was heaving heavily in her bonds and perspiring freely. She was also crying from the obvious pain.
Everyone gathered around and started to release her when she said: "Wait a minute just let me lie here and get my breath back."
I am guessing that this was no real hardship to the young men as her position was indeed very revealing and incredibly sexy for those of us who enjoy BDSM play.
The sight of her still bright red tits and now increasingly reddening pussy area were as big a turn-on for everyone else as they were for me.
After I guess ten minutes of small talk between the men and Rachel, she had composed herself and was willing to allow herself to be untied.
It was now 6 pm, and we had been in that factory unit for nearly 24 hours. Once again, I was ravenous. All the none stop action had kept the wolf of appetite away.
As they were undoing her bonds to free her one of the bunch enquired if he could not whip her one more time between her legs.
Rachel thought for a few seconds before answering, "Okay just one more time!"
With that, they made sure she was secure once again the rough wooden frame. Someone brought one of the two funnels that had been inserted up her pussy and arse when she was upside down in the shower.
This was placed in her mouth and secured rather crudely with more Rhino tape. She now lay bound and spread with a clear plastic funnel sticking out of her mouth. One of the guys knelt over her face and producing his cock commenced to pee into the funnel.
I watched as it filled with yellow urine. I also looked carefully as Rachel's face as she tried to position her tongue under the funnel to stop it flowing into her mouth. Just then the belt caught her between her legs which neither she nor I was expecting making her jump and of course swallow the urine in the funnel.
Rachel coughed and spluttered. I went to help, but was beaten to the job by the guys who for the previous 24 hours had pushed and used her to her limit. In no time they had removed both funnel and bonds helping Rachel to her feet.
She stood there still sputtering and wet with physical perspiration and pee covering her face making it glisten. A small smile came across her lips as she said: "That was a dirty trick to play on me!"
One of the hard lads, now looking a bit sheepish answered, "We wanted to finish proceedings off on a high!"
"Who said anything about finishing?" Rachel replied to everyone's surprise and my stomachs great consternation. "No my boobs are burning and so is my pussy, so you had better all get in into that shower for some cold water treatment to cool me down."
That is exactly what happened. Rachel was sprayed over her breasts and pussy with cold water for twenty minutes in order, at least in her terms, to relieve the pain of the whipping she had endured in those two sensitive areas.
I retrieved Rachel's small case from her car, and she was allowed to dress still under the ever-watchful and always lustful eyes of the young Glaswegians she had so satisfied over the hours that had passed. I noticed though that she did not put on any underwear. I knew that bra and panties were a bit too much to place over sensitive areas.
Once Rachel was dressed, she was warmly embraced by each of her friends with whom she had become so intimate. As we left the guys presented her with a small framed picture of Glasgow looking along the Clyde and had all individually written something on the back most of which was slightly naughty.
I was glad to get Rachel finally in the car. She was quiet at first as we headed up the M80 away from the city and towards a little place that we had stayed in before at Stirling.
"Well, how did I do?" Rachel enquired after a few miles.
"Brilliant," I replied "Just brilliant!"
"You really think so?"
"Of course. You were great, and they just loved you."
"I never thought I'd allow all I did. In fact, I was not at all sure about that whipping."
"Well, you were fantastic as I enthused."
"You know that whipping of my nipples was excruciatingly painful but did you think it turned them on."
"Yes, I'm very sure it did."
"Good well as long as they were all happy then so am I."
We stopped at the small hotel and booked into our room. Much to my delight at around 11 pm, we went in search of food, wonderful, glorious, tasty food!
This was not the last of my surprises for as we finally got back to the room Rachel undressed and asked me to rub cream over her sore bits.
Then in that lovely sexy voice of hers, she sweetly asked me if I'd fuck her swollen pussy as she wanted to see what it was like and also thank me for coming with her. Naturally enough, I was keen to help out even if she did wince more than once during our time that night.
---