"I believe so, she said to meet her in the foyer so she can brief you and finalise the arrangements."
I arrive a little early and right on the appointed time a knockout looking impeccably groomed woman strides very confidently across the foyer. Sun tanned brunette, sixty-six inches tall, voluptuous size 12-14, high heels, black silk blouse, wearing the tightest white slacks I have ever seen which highlight her brilliant thighs and arse; poetry in motion I muse.
"You must be Jon, you come highly recommended. We are leaving for London tomorrow and I have never had sex in this country, so I want to make it happen today. Is it true you are almost nine-inches and thick?
"My man Michael is a titled English Lord, he is more than fifty years older than me and hasn't had sex for years, though he still likes watching. Are you fine with that?," she tells me as we walk to the elevator and I ogle her body and the way it moves, especially her arse.
"Yes, of course," I respond knowing I have factored that into my fee and looking forward to flaunting my naked body for a much older male as well as his lady.
"What are you doing here Mary, I thought this was your day off?," Elise asks as an older woman as she opens the door.
"His Lordship asked me to stay in case his pacemaker needs adjusting," she smirks coyly as we size each other up. Mary is expensively dressed, beautifully spoken, she must be in her early fifties and was obviously once an extremely attractive woman who still exudes sex appeal.
After Elise introduces me to his Lordship he asks very politely as he looks at me very closely, "Is it true what the concierge told Mary about you? You are said to have a big, thick cock. All I can do these days is watch and enjoy, though you know what they say about the English aristocracy and what happens in boarding schools."
"Anything you require before we commence Lord Michael?, Mary asks.
"Double scotch please and St Trinians."
I naively thought St Trinians was a type of drink. However, as Lord Michael and I watched Elise help Mary undress and change into a schoolgirl uniform I realised St Trinians was a reference to that infamous school.
"You still look fuckable Mary," Lord Michael chimes in as we both ogle her very attractive naked body as she smiles knowingly.
Elise helps her on with a very short pleated black schoolgirl type skirt, no knickers and a white blouse with all the buttons left undone and stiletto heels.
"Let me help you undress, part of my duties, I waxed Elise this morning for you, and helped her prepare after she showered for you, also sprayed her all over with sun tan," Mary smiles with her beautifully understated English accent.
The exhibitionist in me is very much enjoying having a male and two females watching me be undressed by an English servant.
I am quickly down to a pair of black briefs as Mary runs her hands over my bare chest and teases and licks my nipples. She is very sensual and brings back memories of other older women I have had, she is really turning me on with a male and female watching, one of whom I am about to fuck.
Lord Michael is watching wide eyed with his mouth open as Elise drags my briefs down, leaving me almost naked, wearing just a very skimpy, crotchless g-string with almost a full erection dangling out of it.
Elise has a broad, knowing smile as Lord Michael gasps and exclaims, in his plummy English accent, "Good show, magnificent, absolutely fucking magnificent cock, good arse as well."
"Should I suck him ma'am?"
"Not yet, now undress me Mary, slowly."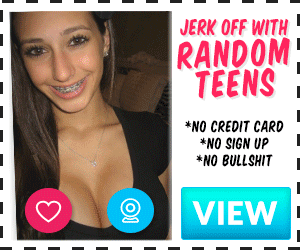 I watch intently as Mary undoes the buttons on her blouse, helps her off with it, then her skimpy expensive bra.
"Thirty-six C," Elise smiles as she holds my gaze while Mary carefully folds the bra and licks each of her nipples as they become erect.
"Mary is my teaser, like the porn stars have, as well as her other duties. At times she satisfies my sexual desires when we are away isolated."
Mary is very deft as she slides Elise's slacks down, helps her off with her heels, helps her slip the slacks off, then helps her put her heels back on.
Elise has an even better body than I imagined, beautifully proportioned size 12-14, fabulous legs, thighs and an arse to die for which is highlighted by her tiny white g-string, which Mary slides off to show her almost bald pubic area.
"Do you like watching my teaser turning me on for you? Is there anything you would especially like Jon?" Elise asks as Mary is kneeling in front of her and very deftly licking her cunt lips and obviously enjoying the pleasure she is providing for three other people.
"I want to kiss your glorious arse while Mary sucks my cock."
"Do it then," she purrs as she stands on a low table, places her hands on the wall and stands with her legs apart wearing nothing but expensive perfume and heels.
I love a magnificent pair of thighs topped by a really good arse and Elise really tops the bill.
My cock is throbbing as I tease the insides of Elise's thighs before my fingertip finds her wet cunt lips at the very moment Mary wraps her lips around my cock.
Wonderful foreplay, she is very good. as I wonder why I haven't had more fifty-year olds.
"Help me on with my cock ring, now do up the clip for me," I whisper as Mary expertly complies.
"Good show, jolly good show," his lordship chimes in.
"Now fuck me good, make it really good while two other people watch," Elise tells me as she bends over a low table, legs apart and rests on her elbows her legs and arse highlighted by her heels.
"The table is sited at a right angle to Lord Michael so he can watch your cock sliding into his lady," Mary smiles obviously enjoying the sex charged moment.
As I grasp Elise's magnificent arse cheeks, Mary leans on the other side of the table as she and Elise grasp each others wrists at the very moment I side my roaring erection into her and they both groan in unison.
"I can feel that ma'am, so fucking good," Mary groans as I build up a rhythm and slide and slap the full length of my erection into Elise. As I glance sideways Lord Michael is very agitated and obviously enjoying watching.
"Is he good ma'am? How much longer do you want?," Mary is asking.
"Yes, he is good, very good, at least twenty-minutes," Elise answers while she is groaning and whispering, "Fuck me, fuck me, fuck me," in a slow continual chant as they grasp each others wrists ever more tightly.
"Twenty minutes now ma'am, are you getting close Jon?
Fucking an English lady doggy style as she moans even louder, "Fuck me, fuck me, fuck me harder," with both her much older husband and her minder watching is really something out of the box for me.
We are really in sync as I increase the pace of my thrusting and my body slaps against her arse as I slide my full nine-inches into her.
"Twenty-two minutes ma'am, he is a sex machine," Mary chimes in as Elise and I manage to orgasm together.
In the afterglow as we wind down in the shower alcove together Elise asks, "We are not finished with you yet. Can you get it up again for us? I want you on your back while Mary fucks you while you lick my cunt lips and Lord Michael watches. Did you enjoy her St Trinians look? She has a very good body for a fiftyish woman."
"What can we do to help you get your nine-inch erection back? Lots of men in London would pay hundreds of pounds to watch this," Elise smiles wickedly as I enjoy watching her urinate before we all shower together.
"Something has turned you on, look at the size of his cock Mary," Elise smiles very pleased with herself as we move to the bedroom and they lay me on my back on the huge bed. Lord Michael is sitting in a chair close by with a fresh scotch eagerly waiting for further sexual entertainment.
"How long can you keep it up for us second time around?," Elise asks. Without waiting for an answer the two women have their hands all over each other and commence passionately tongue kissing. I am rapt when Mary kneels in front of Elise's open legs, kisses and licks her nipples, then licks her way down to her cunt lips. I can feel a huge second erection coming on as Mary flicks Elise's engorged clit with the tip of her tongue.
"Want some attention Jon?," Mary teases as both women lick my nipples, one on each, then Elise tongue kisses me as Mary licks and kisses her way down to my very erect cock.
"Watch him lick my cunt like you did on Monday while I watch you fuck him Mary," Elise commands as Mary slowly slides her cunt onto my now rock hard erection as Elise sits on my face with my hands on her arse cheeks, watching Mary pleasuring herself on my erection.
"We don't do this very often, you are very lucky Jon, and you are getting paid for it," Elise tells me as Mary whispers, "Fuck me big boy and make it good. This is my first fuck your country.
"Back in London we could earn lots of money performing like this," Elise whispers. "Mary hasn't had a fuck for weeks, as far as I know anyway."
Sex with two women at the same time is always a standout experience; when Elise and Mary started kissing passionately as I had Elise's glorious arse cheeks in my hands as I slid and pleasured her cunt lips along my tongue I could feel the veins throbbing my second erection for the afternoon as Mary used it.
"Don't hold back Jon, Lord Michael really gets off watching Mary fuck another man, he used to fuck her thirty-years ago. And I do like watching one of my predecessors fucking a man I have just had."
"What a fuck, nine-inches of pleasure," Mary is moaning as she slides her wet cunt along the full length of my erection, right down to my balls.
"Never ever had my picture taken having an orgasm," I moan to both of them as Mary orgasms once, then a second time with a broad smile as Mary expertly slides a clasped hand along my erection. At the same time Elise is whispering, "Yes, yes, yes," as she pleasures her cunt lips on my tongue and lips as Lord Michael continues to take pictures.
"Like what my hand is doing to your cock big boy? Elise is watching, she likes watching me do this to her men," Mary teases.
Elise is now moaning, "Yes, yes, yes," as Mary has me on the edge with her hand, she really is very good. Then she takes the tip of my cock between her lips and increases her hand pressure.
"Oh fuck, so fucking good," Elise and I both moan as we orgasm together.
"Jolly good show old chap, I will treasure the pictures I took." Lord Michael told me as he shook my hand as I departed and slipped me a very generous tip.
"Look us up next time you are in London, we can do it all again," Elise smiles.
---