A few years ago, I went to this gangbang in Long Island. The only reason why a spoiled Manhattanite like myself would ever step foot on Long Island, is because how hot this girl was from the e-mails that were sent to me: https://imgur.com/mymIfkM. Let's call her Michelle. This would be my 1st party with the Long Island group, I would have many more after that.
I took a local cab from the train station to this shitty, no name motel. The party was scheduled for 7 pm & I was about 15 – 20 minutes late. So, when I came in to this suite, Big Mike, the party's organizer, just pointed me to the bedroom where the action was. In the bedroom there were about a dozen guys standing surrounding the bed, where Michelle was. Michelle, was as cute as advertised. She was sucking a dick in her mouth, while getting fucked doggy style. Her long hair was tied up in a bun. Her skin was glistening with what I suspect was a mix of sweat & cum. It only took me two seconds to strip naked.
One of the guys she was sucking looked at me & said, "Yo, new guy! You want a piece of this? We've been at this for awhile now." I'm guessing they'd started a bit earlier than scheduled. "Hell, yeah!", I replied.
He gave up his spot & lined up behind the guy that was fucking her pussy. I pulled my half staff cock up to her face. She looked up & smiled. "Hi.", I smiled back & winked. I put my dick in front of her mouth. She spits on my helmet, then worked her tongue all over it down to my shaft. She gave one of the wettest & sloppiest BJs I've ever had! I grabbed her head & skull fucked her. The guy that gave up his place to me stuck his dick in her pussy, right after the guy before him came inside her. She lets out a loud moan.
"Fuck me!", she moaned.
He grabbed her hips and started thrusting violently. She would've moaned really loud had it not been for me skull fucking her. I decided to reach down with one of my hands & squeezed one of her tits. They were nice. They weren't the biggest, but pretty adequate. After a few of minutes, the guy let out a grunt & came inside her pussy. A stream of thick white cum flowed out of her cunt as he pulled out. She looked up at me, smiled & said, "You're next."
"You don't have to tell me twice!", I said.
I went around behind her. There was a sizable puddle of cum on the bed sheet dripping down from her pussy. Her crotch was glistening from the mix of her own juice & cum from the half a dozen guys that seemed to have nutted before I came in. I swirled my stiff cock around it trying to make it as my lubricant. It felt warm & sticky. After getting enough, I thrusted my solid hard cock in. Her pussy was super tight. I grabbed her hair & started pounding away. Another guy came up to her face, told her to open up her mouth & came inside it. She swallowed everything.
"I'm cumming!", I groaned. I pulled her hair back & let out a huge load inside her. I pulled out & a thick stream of jizz flows out.
"Feed it to me.", she told me. I scooped some of it up with two fingers & fed her our jizz sauce. She smiled. "Thanks." she winked.
I got off the bed & the next 2 people jumped in. I went back out the suite's living room where Big Mike was. He asked me if I wanted something to drink & offered some pizza too. I took a bottle water & a pepperoni slice. We started talking. Other members of the group joined in too & introduced themselves. About 10 – 15 minutes later, Michelle & the rest of the guys joined in too.
To those who are not familiar with GB parties, this is intermission. We usually shoot the shit, while having a slice or two & drinks. These parties are usually 1 to 2 hours in length. This one was scheduled for 2 hours. During this intermission, I found out that Michelle had a BF or a fiancé that was in the Air Force ROTC stationed in Texas. How did I know this? Is because as soon as she got her drink & slice, she called him.
She was on the phone with ROTC for a good 20 minutes or so. By this time, most of us were ready to for the 2nd half. What's funny is that she told us that her BF told her that he loves her too much to gangbang her & yet he knows of this party. Whatever floats his boat, I guess. Before starting round 2, Big Mike grabbed her by her hand & led her to the bathroom.
He told her to get in the bathtub. He pulled out his cock & started to piss into her mouth. This was my 1st time watching a golden shower, in person, LIVE! It kinda took me a back, but at the same time I was getting turned on by this. Unfortunately, I'd emptied out my bladder just minutes prior. "Hey, are you gonna do this again at the end?", I asked her after she finished swallowing all of Big Mike's piss.
She nodded.
The 2nd half went a bit longer than the 1st. I know that I'd came in late at around 07:20 earlier & by the time Big Mike told us to wrap it up it was well past 9 pm. I fucked her again once during the second half but didn't come in her pussy this time. I chose to nut all over her face as the party closed out with a bukkake in the bathtub. She wiped the jizz off with her fingers and fed herself much of the cum. "Guys, who wants to wash my face off with your pee?", she asked. I was the 1st one to volunteer. I aimed straight at her face & she started giggling. "It's waaarm!", she said with a smile.She opened her mouth & caught my golden stream with her tongue. She gulped some of it down. "That was so fucking hot!", I told her. About 4-5 other guys pissed all over her after me, while the rest were getting dressed & left one by one.
Big Mike told me that she lived in Brooklyn & I should take the train back to the city together with her since we were the only ones from the city. Big Mike told me that he'd dropped both of us off at the station if I was willing to wait for her to finish her shower. I told him, "Of course."
On the train back to city, we didn't have much chance to talk, as she was on the phone with Mr. ROTC for most of the time. But I did get to find out that she's from some bumfuck town in the middle of Michigan, or Ohio… One of those places. I forgot, almost instantly.
About 3 stops before Penn Station, she hung up the phone, leaned over & grabbed my crotch. "Wanna fuck me in the bathroom?", she asked me. "I want your cum inside my pussy while I take the subway back to Brooklyn.", she said. "This bitch is wild!", I thought to myself. Our car was about half filled, but I didn't care. I grabbed her hand, got up & head towards the bathroom. Us, New Yorkers, usually don't give a fuck with our surroundings, but I swear that some of the people were watching the both of us go into the bathroom together.
I shut the door & locked it. She got down on her knees & unbuttoned my pants right away. She was surprised how hard & ready my cock was. I told her to get up, since I want to fuck her right away & didn't need a blow job. The LIRR bathrooms are kinda smell funky, but I didn't give a shit. I pulled her tight leather skirt up. She wasn't wearing any panties & her pussy was soaking wet. I sat on the toilet, grabbed her waist & pulled her down. She gently pushed my dick inside her. She started riding me. She held on to the railing next to the toilet, & started to moan…loudly.
I panicked. I grabbed the back of her head with my left hand while covering her mouth with my right. "What the fuck are you doing? Shut the fuck up!", I told her.
"Make me. Make out with me.", she replied with a grin. I slowly took my right hand off of her mouth. She kissed me. I planted my tongue inside her mouth. Her tongue was minty & her breath smelled like Listerine. She must've gargled at the hotel. "Thank God!", I thought. She kept riding me while making out at the same time. She bit my lip, then said, "I'm cumming!" Her hips started to vibrate. I felt something warm & wet coming down my dick. She'd just squirted all over my crotch & legs. I let out a muffled groan, "I'm cumming too." I let out whatever cum that was left out of me that day. We both just sat there for a second trying to catch our breathe.
We cleaned up, put our clothes back on properly & said our goodbyes at Penn Station. We French kissed before separating for our own subways. She was Brooklyn bound, while I took the A train uptown. This was Spring of 2009, as mentioned before, I did dozens more of those Long Island parties for the next 2 – 3 years. But, that was my only meeting with Michelle, with Ms. ROTC.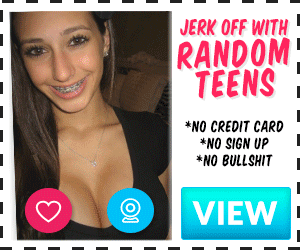 Ms. ROTC, where ever you are these days, thank you for your service.