Fucking Horny Neighbour, cum in mouth, doggy style, neighbour sex story, slut fuck story, indian sex stories, sex stories in english.
Hello to all readers, this is Zak sharing one of my experience with my neighbour.I am 24 and stay in Mumbai, India. Do comment your views on my story. I will start with the story and will describe everything as it goes.
I was living with my family in Mumbai since my birth. Besides our house, we had a home whose owner has rented the first floor of the house to a married couple and the second floor to another one. This story dates back to 2013 when I had just started with my job. Telling about myself I am 5.11" tall, dark and with an athletic build. I had a huge chunk of time with me as my office was very near to my place and did not require much of travelling. I had plenty of time to spend.
To occupy myself I started going to gym and running. It was the month of October and winter had just started. Owing to this I had seen many new faces who had hit the turf for jogging and doing their daily early morning exercise. In mid of October, there was a new arrival in my neighbourhood. A newly married couple named nisha and anish.
Their marriage was arranged and had recently shifted as anish had got a new job in Mumbai. Anisha is a cutie petite girl. She has got the perfect ass. A very tight butt which was jiggly at the same time. She was hardly 23 years of age. She looked very beautiful with her pure white skin, her teeth shining like pearls, eyes of an angel and smile of a slut. I had an eye on her from the day I saw her. For the first time, it was nothing but to admire her beauty. I had even shagged thinking about her more than once every day in spite of getting my dose of fucking from my cousin (anu).
A 5.3" tall girl with an hourglass figure of 36-26-36 was my area of attraction now. I used to stand at one end of my terrace to have a glimpse of her. This constant sneak peek was observed by anu. I neglected her and was always busy with my glares and stares for my new lady love.
On one fine day, I was feeling very horny and said anu that we will sleep downstairs in the room to have our fuck. She denied stating that you can sleep with our neighbour she is not going to sleep with me. I was shocked with her response and understood she was angry on me. I kept everything normal. I had this habit of hitting the gym in the morning.
When I used to go to gym her husband anish would leave for his daily work. As the day passed by I had become friend with anish. As anish was also a young lad we both got used to our company and were a good friend in a month.
Days were passing by and I had become friendly with nisha as well. Nisha and my mother were also getting closed. As most of the time anish used to come late at home, Nisha used to spent most of her time at my house chatting and watching t.V with mom. Slowly she had become part of my family. As I was also working I had little time to see her and ogle at her beautiful face.
One fine day I received a news that my mother's mom was ill and was admitted. Mom and dad decided to go to nani's place to see her. I was home alone so mom asked Nisha to take care of me with my food and other daily activities.
The next day only my mom dad flew in the morning. I went to the gym and came back home to freshen up and leave for office. I had developed a very good body by that time and loved it to the core.
As no one was at home I simply pulled down my track and inners and was roaming only on my t-shirt inside the house. I threw off my t-shirt in the washing machine and was seeing my body in the mirror in the hall. I took my protein shake and was sipping it and was playing with my dick with my face facing the t.V. I had connected my PC with USB and had put on a porno to enjoy.
As I still had no mood to go to the office I texted my hr of my nonavailability. I had put on Indian porn of threesome and in that two guys were fucking a girl in both the holes simultaneously. I was playing with my 7-inch meat and was enjoying the show.
I was fully aroused and was imagining myself fucking Nisha and was screaming her name while I was masturbating. I shagged and cummed all over the floor. I was lazy enough to go wash. I took the track pant lying on the ground and cleaned my dick and dozed off on the sofa itself.
As I had slept Nisha crept into my house. My mom has given her a spare key to use it enter my house for cleaning my clothes. As I was not even aware of this I was sleeping naked on the sofa. Nisha pepped into the hall and could hear some noises of fucking coming. As she came into the hall she saw the porno playing on the screen. She forgot everything and was watching it when she found me sleeping on the sofa. She was shocked to see me. She called out my name. All this description was said to me by her when we fucked later.
She called my name twice and as I was a deep sleeper I did not realise it. She did the household work, cleaned up the mess I had made n my room and left. When I woke up I saw all my clothes were on the balcony hanging on the string kept for drying. I was shocked to see that. Many thoughts were coming in my mind and it occupied my mind for almost few hours. It was 12.00pm I thought of having a bath and take lunch.
I entered my bathroom without any cloth and was taking shower when suddenly I hear Nisha calling out my name. Zak your lunch is ready to come to my place. I did not know how did she come inside. I got my answer, I knew it was Nisha who has earlier came in and did the cleaning. Suddenly multiple thoughts started encircling my mind. Did she saw me nude??
Did she touch my dick?
What will she be feeling after seeing this?
I had n number of question popping in my mind like windows error !!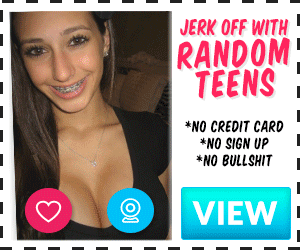 I simply said yes.
I was feeling horny with such thoughts. I took my penis and while in the shower I was moving the upper skin of my dick downward and enjoying the warmth of water jet over it. I did this for few minutes and started moving my thick dick to have pleasure.
Within 5 minutes of masturbation, I had cummed heavily. I took a bath, dried myself and went to lunch at Nisha's place. She was wearing shorts and t-shirt.
This was not the first time I was seeing her in this attire. But she looked gorgeous to me. The thought that she has seen me naked was arousing me. I was wearing shorts and full-length t-shirt to her house. Due to those thoughts, my dick was already semi erect. She welcomed me with a smile and asked me to sit on the dining table while she serves the food.
I sat there quietly and was seeing her. While she walked past me I could see those huge butts moving up and down in rhythm to her motion. I kept my hand on my dick over my shorts and was squeezing it. She brought the foods on the table and sat in front of me and serve me foods. I was not making an eye contact.
When she sensed I was not acting normal she broke the tense situation by asking why did you not go to the office. I said I was feeling bored so thought of taking a day off. She was behaving normally and asking so what's your plan for the day.? Going out somewhere? Meeting your girlfriend? Blah blah.
I was just paying attention to her boobs which were very well visible to my naked eyes. Each bite I took I would imagine myself sucking those melons. Nisha was talking to me and I was engrossed in eating… Eating her boobies in my imagination.
She pinched me and asked what happened. I lied that I am having a headache. She told you can sleep her after your lunch I will give u head massage. I finished my food and she gave me a way to her bedroom. As I was tall I was not able to fit on her sofa. I lay on the bed and was thinking this is the same place where anish would be fucking her. I was getting hard on due to such imagination.
Meanwhile, she went to keep the utensils and came back to the room with oil. She took my head and kept it on her lap. I was so aroused as I could the under part of her boobs from below. I was slowly getting aroused. She was like a careful girl caressing my head and giving me a head massage. The smell of her was mesmerizing me, I wanted to just squeeze her big 36d boobs. I initiated the chat, I asked her
I- where is anish ?.
Nisha – he has gone to the office and will come back in the evening.
I- what do you do when he is not in the house, don't you get bored.
N- today you are here, I should I get bored?
I was loving her talks and thought of surprising her with my question.
I- did you come to my room in the morning ?
N- yes I did. You were sleeping so I did not wake you up.
I- did u see me on the sofa.
She laughed at it and said.
N- I was there for almost half hour I saw everything idiot.
I was bamboozled by her frankness.
I- did you see my dick?
N- yes I did.
I- what do you feel when you saw it.
N- it was huge.Anish has got a smaller one than this.
As the chat was going well. I picked myself up and sat next to her.I was seeing deep into her penetrating eyes. Her lips were inviting me for a kiss. She then opened up and was asking questions which were increasing my dick rate !! Yes, dick rate….
N- tumne kabhi kisi ladki ko choda hai (did you had sex experience with anyone)
I- yes I had sex with few.
N- tumhara stamina kitna hai, kitne baar kar sakte ho,( how many time you can do it in one go)
I- if its you ii can do it for minimum 4 times.( I had sex with my cousin once for 4 long sessions once)
N- impossible tum itna kar hi nahi sakte. ( you can't have sex for so much session)
I- if I prove that to you what you will do whatever I ask you, you will have to do it. She readily agreed to it.
I thought this is the right time to approach her. I put my hands on her thighs and again ask her whether she will do what I ask if she loses. She again agreed and said. Karke dikha pehle fir bataungi.(do it first then I will tell). I was agitated with her reply and thought of showing her how can I do that. It was 1.00 pm and I knew it will take minimum 6 hours for her hubby to come even if he is late.
I went near to her and kissed her on lips. I did not even try to force myself on her.
As soon as I kissed her she opened her mouth without any hesitation and we were engrossed in the kiss. I kissed her for few minutes and my hands started roaming on her boobs over her top. I was moving my hands around her breast and could feel her heart beats. She pushed me aside and removed her clothings in a jiffy. I loved her aggressiveness.
She was giving a nice view of her boobs. Her low neck tank top gives me full access to her two fully developed boobs. This boobs I tell you resembled like mia khalifa's big rounded one. She was naked in a minute before me without any help from me. She said this is my gift for your dick. Show me what you have . I was already horny and took out my dick.
I walked near her and kept my dick near her mouth. My zuzu was longing for her lips. She took it with her hand and pulled me with my dick on the bedside. It was paining due to her grip. She said fuck me till I die.I knew I a having a lifetime experience with this lady. She pulled my foreskin backward and the bob was out like a purple and red lollypop.
She placed the tip of her tongue on the part of my penis from where we pee. The sensation of her touch was mesmerizing; it gave a sense of shock in me. She rolled her tongue over my penis forehead and licked it like a slut. She indeed acted like one.
My one hand was at the back of her head keeping her busy around my dick and other started to feel her 36 d big boobs and pinched her nipple. She screamed out of pain by removing her mouth from my dick. She said don't do it again or else I won't suck you.
I was quiet and moved my hand to other boob. I played with them. I knew that pleasure was building inside me and I could explode anytime. I pushed her towards my head and without giving any signal. I grunted and spurted all my sperms in her mouth. It hit her throat and she choked.
Still, she kept on gagging herself till all my cum drop was inside her. She opened her mouth to show me the quantity she had in her mouth. I could only see white sperms of mine. Her white skin and lips were glittering with some of my sperms which were spread on her beautiful face. She looked like a slut to me. She gulped all of the sperms.
I decided to suck her and pushed her onto the bed. I started licking her inner thighs and kissing in between. Slowly I went to her vagina. It was a clean shaven beautiful pink pussy. It resembled a pussy of a young teenager. Soft and tender. I kissed her on the pussy lips.
As soon I kissed her she pushed my head deep inside her vagina. I put one of my fingers inside her pussy and was simultaneously licking her clitoris. She was liking it. In less than 5 minutes she was shuddering and she squirted out her sperms with her pee. I was completely drenched with her juices.
She comforted herself meanwhile I washed off myself. I came back to her room, she took my penis and licked it. I was now horny to fuck her. I lifted her one leg and inserted my penis inside her in doggy position.
I started fucking her furiously. I went on to the depth of her tight vagina to explore the furious cunt. She was now acting like a bitch in heat. I fucked her in that position for 10 minutes. Later I picked her up in my arms and started fucking her in standing position. I used all my strength for her. I was about to cum and told her I am cumming.
She said bastard cum into my pussy. Make me pregnant. Fuck me. She was cumming for the second time along with me. We both came at the same time. I out her on the bed and slept on her naked. She was tired and she slept with me. I slept into a dream and later the dream grew nastier and happier.
Please give me your feedbacks. This was my first encounter with nisha. We fucked our heart out whenever we had a chance.
You can give your feedback on feedback on [email protected] I will appreciate your reviews. What is life? It's all about sex. Bye to the readers. I am waiting for your response. My dick is awaiting some sexy response from people out there. Long live your sex drive.