I was a tight ball of nerves all week thinking about Joe bringing Danny over here. I told Joe to not be laying out sordid details to his cousin. I said I didn't want this Danny having awful thoughts about me, like I was some kind of old slut.
Joe had told Danny very little about me, just my age, was divorced, and a very nice woman. He told Danny that I'm a MILF. I wasn't familiar with the term. Joe told me what it meant.
I guess it's a compliment, right. If a young man looks at you and thinks that. Joe also told me that my friend Dee and sister Kat, are in that category also. I guess that will make them feel good when hearing this. I know Dee will be.
Dee came over Friday to hang out before Joe and Danny would arrive. She thought it was funny that I was so nervous and couldn't decide on what to wear.
Dee sat on the bed visiting as I rifled through my closet. I pulled out the yellow halter dress I wore when I had that night a year ago with young Joe.
"Yeah, wear that, Dot. Highlights your nice tan, bulging cleavage and sexy legs." Dee told me.
I tossed it on the bed and decided on wearing it. A yellow thong and open toe huarache sandals. I put on white nail polish and Dee did my toes. Then I got dressed.
"Very hot, Dotty." Dee commented.
"This is so crazy, Dee. Very naughty, immoral at my age. You know Joe told me? That I'm a MILF. You know what that means?" I asked her.
"Sure I do. He said that, huh. That means you're not too old to catch the eye of a youngster who'd love to fuck your brains out." Dee said with a chuckle.
"He also said that you and Kat are MILF's too. C'mon, I need a drink." I told my silly friend.
Dee and I had drink then she left. She offered to stay and give me a hand. I told her to be patient and let's see how this crazy thing worked out first.
Joe eventually arrived with his cousin, Danny. Joe was right when he told me that people thought they were brothers. Danny looked very much like Joe, build, hair, eyes, a handsome young man like Joe.
I felt embarrassed and tried not to appear so. We all knew why we were getting together and wondered what young Danny must think of me for considering doing what Joe asked me to try.
Joe kissed my cheek and introduced Danny. He smiled, said hello, took my hand then said, "Joe wasn't lying when he said you are a very pretty, young woman."
I felt myself blushing. Danny turned on the charm right away. "Well, thank you Danny. Would you both like something to drink?" I smilingly asked the two strapping young men.
They followed me to the small bar in the living room, and got them a beer. I made myself a strong Old Fashion and made small talk as I made it. We eventually took a more comfortable seat on the sofa.
"I don't know what Joe told you. He and I just happened by chance. It wasn't anything I had thought about or ever done before. Just so you don't have the wrong idea about me. Guess I think about such things, you know." I rattled on nervously, then went on.
"I had been lonely after my divorce and Joe just happened by at, the right time, I guess you could say. I wasn't expecting anything like what happened between us. I was surprised, to say the least, when Joe expressed his interest in me. The age difference and all. He erased any of those thoughts or fears, though." I said, smiling at Joe, giving his thigh a gentle squeeze
"No, I understand completely. I heard some about your past married life. Joe told me you had been married all your life and the two of you are just very good friends that get together for the company and fun time."Danny told me.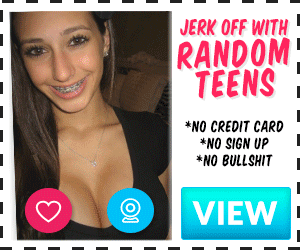 "Joe told me that he was spending his weekends with a stunning, remarkable woman. I was envious. Happy to be here and hope we can all have fun together." Danny concluded.
Joe then adds, beginning to be less nervous as I sat between the two boys, "I never revealed your name or anything, like I told you I wouldn't. Danny understands that and is discreet as I am, Dotty. You can feel relaxed in trusting him, us."
"I do, just a little nervous, you know. I never did this before, but then, what's been going on between us, I never did before either. Can't believe I'm sitting here with two handsome, interested young men. Guess I should be flattered, huh. What woman my age wouldn't be flattered with that." I told them, snickering with a grin.
"I guess by what you've said, Dotty, you're at ease with Danny joining in." Joe asked.
"Don't know if I'd say at ease, but I like him. I'm embarrassed for sure. This is very unladylike, many would agree. Hope I can handle this. Oh! I'm so embarrassed!" I shrieked like a giddy school girl.
I hadn't had sex all week, didn't even pleasure myself, but I wanted to. I wanted to be on edge for this lewd moment. My arousal was right there, so it wouldn't take much to light my fire.
"Dotty, you know how you eased my over excitement, should say, how you take care of my enormous excitement when I come over. I know Danny is feeling the same way. Think we can start there, with that, if you don't mind." Joe asked.
More next post.