Hi, this is Rahul, 25 years old from Chennai and I am going to narrate my first time experience that happened during my college years.
It was a hot month in Chennai and all the students in the college were wanting to go on a tour. So, we planned our itinerary to Kodaikanal but the college management was not interested. Hence we made it a private tour and said it's a college trip to our parents.
Everyone was excited on the tour day. The sun had set, it was a night-ride and people were busy settling in their seats. Our gang managed to get hold of the last rows and me and her took the second last row seats.
About her – she was a fair and chubby girl with the right amount of fat at the ass and boobs. Everybody used to drool over her, but I respected her privacy. So she was always comfortable with me and we became close.
The tour started and everyone was at the peak of excitement. The songs were blasting and the crowd was dancing from their seats and the aisle. Some formed gangs and enjoyed on their own.
After dinner, everyone was tired and went to sleep. We wanted to speak for sometime so we didn't sleep.
As everyone was asleep, we had to whisper into each other's ears. I lowered myself and placed my head near her ears and were talking. As she was whispering, her breath was heating me up. I was getting gradually aroused and euphoric.
I don't remember when I slept. I woke up in the middle of the night to find myself hugging her and my head resting over her neck and she was asleep. I quickly adjusted myself and was shocked to find the precum stain in my pant which was oozing heavily. Thank god, she didn't see it and I went to sleep.
Everything was normal in the morning and in the next few days went as usual. It was the night of the last day things changed.
The bus was getting ready to go back and people were going to get dinner since they had a couple of hours left. I was searching for my roommates to get the key but couldn't find them (they were in a private smoke-break). I really had to use the bathroom and she came to the rescue with her room key.
We both went to the room and I finished my business. When I came out of the bathroom, she was combing her hair in the mirror with her back faced towards me. It was only us in the room and the temperature was low in the hills.
I really don't know what happened but I went to her and hugged her tightly with my dick pushing into the ass and hands around her navel! She got shocked and grossly violated, so pushed me away and went crying. I was really ashamed and went to apologize, but couldn't find her.
Later when the time was up to leave, she came with swollen eyes (due to crying) and sat with a girl in the last row. I couldn't face her, so I didn't disturb her. But I started to feel very bad, so I asked her friend to come forward and sit beside her.
She didn't even try to see me when I wanted to talk. Everyone was asleep because of the tiredness and nobody was aware about us.
Suddenly, tears rolled down my eyes and I couldn't control. She got concerned seeing me cry and immediately gave me a hug. She was trying to comfort me and it genuinely felt good. She accepted my apology and everything went right.
Now since it was cold, she was having a blanket, but I didn't bring any. She kindly included me in it and we were sharing the same blanket. Our bodies were so close to each other that it started to heat up.
I didn't want to hurt her again so I was trying hard to control myself. But the arousal was too high that I had to admit to her that I was getting too much arousal. She didn't say anything and went to sleep. I was going crazy mad that my beast was slowly taking control over my normal mind.
I slowly placed my hands over her thighs and rested it there. Then I slowly inserted my hand in between her thighs and got hold of her right thigh (I was sitting on her right).
Then I slowly lifted it up and placed over my left thigh. She gradually tried to pull it back but I didn't let go of her. Since it was my first time, her thick thigh over me was enough to give me the hardest erection. Then I started to massage her thigh starting from above her knee. Her leg below the knee was locked in between my legs over my dick.
My hands started to move slightly up massaging her and those massages inside the blanket in a cold night couldn't allow her to resist me. My dick was throbbing with pain as I was rubbing it over her leg. Her eyes were tightly closed, while her breathing started to get deeper and slower. It was all the reaction I could get from her.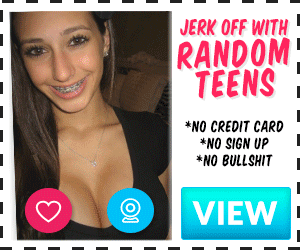 I was not aware of what I was doing and eventually my hands reached her pussy over the pant. I was happy to feel her wet precum drenching the leggings. My brain lost control to lust and my hand gained control over her private area. I didn't know what I was rubbing with my hand but I was rubbing it vigorously.
Her body started to move like a snake and her hand was clutching my arm strongly. This again gave me a huge wave of joy and lust which made me rub her faster. It was the final stage where she reached the maximum orgasmic pleasure and cummed over her pant. She let out a huge gasp as it was all she could.
She was breathing heavily. I was still having a hard dick, which I took out of the pant and masturbated over her legs.
We could smell the aroma of the sweat and cum, but both of us were guilty after coming back to our senses. I will narrate what happened between us based on your feedback.
Kindly leave your feedback at [email protected] Any horny girls around Chennai, do message me for some action.