First Night With Neighbour Aunty, Aunty sex stories, Horny sex, Seduce sex, English sex stories, Sex stories in english, First night sex story, xxx videos.
This is my first story on pss platform and my first ever sex experience.Myself I stand 5.10 tall with a 6.5inch tool,I'm not too built but have a stamina to last long which I discovered in recent times.I'm from Hyderabad currently residing in Bangalore.I'm 19 year old.
Without wasting much time let me start with the story all the boys get ready to shag and all the woman in the house keep your fingers ready.
This incident took place in January of this year.Since puberty hit me I was always starving for sex I always wanted to lose my virginity to a married woman.I used to masturbate a lot thinking of many aunties in my neighbourhood.This has been my routine for then till this year.2018 turned out to be really very lucky for me.This January when I went to Hyderabad during my semester break I met a friend of my mom.God she has got a sexy seductive face which any man could die for.
Yes, you guessed it right, she's the heroine of this story.Her name is Shalini 44-year-old mother of 2 children. She has a perfect curvy body.Her stats being 32,28,36.Being a mother if she maintained her figure very well.
Coming to the actual start of the story.
As I reached home for my holidays,my mom and Shalini aunty were standing in balcony my mom eagerly waiting for me and killing time with Shalini aunty.My mom introduced me to her as a very good and studious boy Shalini aunty shook my hand and patted my back for being good in academics and gave me a mischievous smile and even I was enjoying her soft palm,after a casual chat for few minutes aunty left my place inviting me for dinner one evening which I happily agreed.
Later that I got a request on facebook and yes it was her I readily accepted the request and we started talking like normal topics our hobbies our favourite musics colour blah blah blah…..The feeling of texting a married lady at that time of night was really very arousing to me I was getting hard.She then asked me if I had any girlfriend I said no I don't have any which she didn't believe I tried to convince her and after a long time she agreed with point that I don't have a girlfriend.Then I eventually slept as I was tired of long journey.
I woke up the next morning and to my surprises, I found 7-10 messages and 5 missed calls on my facebook messenger.I was really very happy and I was getting aroused looking at her profile picture and I rushed to the washroom and jerked off like there's no tomorrow and I came like never before.
I replied to her text and got a reply immediately.I apologised her for sleeping early she excused me and asked me about my plans for the day to which I replied I don't have any.She asked me if I could join her for shopping I readily agreed I got ready and told my mom that I'm going out with Shalini aunty she asked me to take care of her.
Shalini aunty called me as soon as her children left for the school I took my bike and I was waiting in front of their apartment.She walked to me in a red colour v neck t-shirt through which I could see her milky cleavage lightly and skin-tight jeans revealing all her curves and my dick was getting hard making me uncomfortable.
She patted my cheek and wished me the good morning I blushed and greeted her back.She then got on to the bike with one hand of her on my shoulder and the other hand on my thighs close to my hard dick and her boobs were touching me from back and I was getting harder and harder which she probably might have noticed.
I asked her what she wants to shop she told me that she needs to buy new lingerie I was surprised and taken aback and she also told me that she wanted me to select them.By now I understood that she's trying to seduce me and I started flirting with her for which she kept blushing and caressing my cheeks.She asked me to take her to gvk mall banjara hills.
I parked the bike and came back she held my hand and asked me to treat her as her friend.I gave her a naughty smile and she replied with the same.She straight away took me to triumph international the lingerie store.She asked me select few for her as per my choice she told me her size and I selected her a red and black laced lingerie and one full red lingerie she liked them a lot and she bought them without any further options. I asked her if she wants to buy anything else,she said no and we started back.She gave me the cover and asked me to put that on the tank and bike and said she didn't want anything to come between us and winked at me I decided to fuck this lady that very moment.As she sat on bike she put both her hands on my thighs close to my dick while coming back she asked me not to tell my mom about shopping I said okay and she also invited me to her place for dinner I accepted the offer I was pretty sure that I'm going to have this horny babe for dinner.I dropped her in her apartment and went back home.My mom asked me if I want to eat anything I ate my food and went back into my room saying that I was too tierd and I wanted to sleep but the plans were different.
I texted her in the afternoon she said she loved the lingerie and it fits her perfectly I was already playing with my rock hard dick.She told me that I have a surprise tonight I was eager to know what was that.
At around 7oclock in the night I reached her place and she opens the door in bathrobe I had and instant hard on she welcomed me in and asked me to take my seat.I asked her about her children and husband.She told me since it was weekend she directly sent her children from school to her mother's house and her husband was out on a business tour and will be coming the next weekend.I hit the jackpot.She asked me if I wanted some water I said yes and she asked me to join her in kitchen.I followed her I had a gulp of water and she shot her question like a bullet,she asked me if I was virgin I said yes for which she had a huge smile on her face.
She slowly came towards me undid her bathrobe and licked my earlobe and whisperd "I'm going to rob your treasure" I replied it's all yours babe make me your slave.I hugged her and squeezed her ass for which I suprisingly got a tight slap.I was shocked,she told me that I'm her slave and she's my mistress I loved it.It was a dream come true.She took my words seriously and got into action.She asked me get down on my hands and knees like a dog with my tounge out of my mouth.I without wasting time I obeyed her orders.
She with an evil smile told me that I'll have to do anything she says and if I deny she'll punish me I nodded my head in agreement.She spat on her foot and order to me lick it clean I did it and I loved the taste of her saliva.She asked me to follow her to dining table.
She made chicken for dinner and I was really very hungry and was very happy hearing that.I got up to sit for my dinner she slapped me very hard that I fell on the floor.She shouted,"Did I ask you to get up?"I said no mam she kicked me in my stomach and ordered me to undress myself I readily did and got back in my position.
She complimented me for having a clean shave and good thick dick and she told that I have a reward for that. I was happy to listen to this.She started eating her food and I was sitting there near her feet like a loyal dog.
She suddenly kicked me I looked up she spat the entire food in her mouth directly on my face and started laughing and told me that this is my food for TGIF night I took the food with my hands from my face and started eating then she voluntarily puked on the floor and ordered me to lick it clean.I at first said no for which she really got pissed and took an eaten leg piece and started to shove it up my ass I was shouting in pain and at the same time, I was enjoying to be a slave.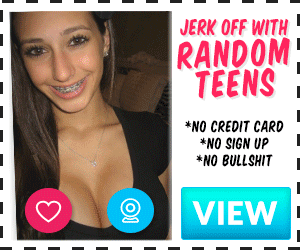 I started licking the floor she took that piece from my ass and ordered to me lick it along with my food(her vomiting) it was gross but the only thing mattered to me was me being her slave I licked everything and was exhausted.
She suddenly pushed her toe into my mouth and order me to lick her I was doing it like an obedient dog.
Finally, she got naked after getting her toe licked by me.She had a hairy pussy and also hairy underarms she asked me to follow her and I did.She took me to her bathroom and slapped me very hard almost tears rolled out of my eyes.She shouted "Don't you know bitch?, you'll be my toilet from now".I understood and opened my mouth she peed in my mouth and I drank a woman's pee for the first time and my dick was getting hard after that she ordered me to shave her pussy and I was in my work and she was continuously spitting on me.
I completed shaving her pussy she then ordered me to lick her hairy armpits which very hesitatingly I agreed to do while I was licking her armpits my phone started ringing in the hall.She answered the call it was my mom she told my mom that I'll be spending my weekend her and my mom hesitatingly agreed for that.
She then asked me to shave her armpits when I completed doing that she took all the hair from the floor and stuffed into my mouth and started laughing like a witch.My eyes filled with tears she slapped me hard for that and asked me if I wanted water I nodded in agreement she asked me to open her mouth I understood what's going to happen she peed in my mouth and I drank it completely.
She caressed my hair and said good work bitch.She then pushed me on the bed and sat on my she started to slap my dick it was paining a lot as it was fully erect and at the same time, I was giving me pleasure too.
She pulled the skin on my dick back and kissed my dick head which was already oozing of my precum and she suddenly took my entire dick into her mouth and started blowing me.Oh, my god, this first experience of a blow job was giving me the immense pleasure she started sucking me hard and hard and was playing with my balls after 5-10 mins of sucking I told her that I was about to cum.She increased the pace and I shot my entire load in her mouth.She happily drank it and said that though her husband dick was bigger than mine his dick never gave her this pleasure.She came towards my face and sat on my face with her asshole facing my mouth.I understood she was getting wilder she ordered me to open my mouth and I did surprisingly she started to shit in my mouth I tried escaping but she held me firmly and did what she wanted to she then took me the washroom and asked me to lick her asshole clean which I readily did.
She took me back to bedroom sat on me with my dick in her pussy and started to ride me.She took my hands and shouted to squeeze the shit out of her boobs and even I was getting wilder and started squeezing her boobs pinching her dark nipples and pulling them and she was screaming like a wild cat and even l started to moan and she started moaning "Fuck me baby aaaahh tear my pussy you fucker aaahh baby harder honey harder" I was spanking her boobs and she collapsed on me I could feel her pussy lips contracting and even I was about cum she accepted to take my cum in her as she wanted to feel my warm semen I shot my cum and bite her boob so hard that it started bleeding then she passionately kissed and thanked me for that beautiful night.She told me that she wanted me to stay inside her for the rest of the night and we cuddled for some time and fell asleep.
Thank you guys, for letting me share my first experience.
Any ladies from Bangalore and Hyderabad can contact me on [email protected] ladies interested in femdom,BDSM are most welcomed.