Hi Readers, I am back again with a real incident that happened in my life a few months ago. I am a 31-year-old male with a good physique and even better looks. Hence, I have been pretty fortunate with my sex life, having multiple female partners.
So, my cousin brother, who has been staying abroad for quite some time had been trying hard to sell off their house and some land in their village in West Bengal. Since it's difficult to find buyers in remote parts of India they had been waiting since long. Now finally had found a good deal for their property.
So I was asked if I could spare some time and close the deal on their behalf. they had no other trustworthy person to take care of the proceedings. Hence I started off for this place called Ratanpur which is close to 320 km from the city of Kolkata. The keys of the house were present with an elderly gentleman named Shyamal.
He was supposed to escort me from the station to the house. On the given day I co-ordinated with Shyamal over the phone. I agreed to meet him at Ratanpur Station at the time when my train was supposed to arrive. He was a slightly aged man. He looked to be in his 50's and was pretty slim and frail.
But he appeared to be a gentleman and greeted me with a warm smile. He offered to carry my luggage as well. Shyamal used to run a small poultry and dairy farm next to the property. He used to take care of the property in exchange for some money.
The house was decent and old I would say. It had 2 bedrooms, a small enclosure for washroom and a big verandah in front. On asking him if there are hotels nearby for lunch and dinner he said there is 1 near the station. But it's a bit far from here.
He was about to leave but he returned and asked, "Sir, if you don't mind can I ask my wife, Gauri to come and cook for you?" I thought it was a brilliant idea and agreed to his proposal immediately. I decided on the money for my brief stay. He left completely satisfied with the offer.
By evening he knocked at my door with his wife Gauri standing behind him. Gauri, looked too young to be the wife of a man in his 50's, according to me she appeared to be in her mid 30's. Her height was around 5'2" and was slightly plump. But she had a very sweet face. She was wearing a cotton saree and a cotton blouse.
We agreed that she would start work from that evening itself. She would come in twice a day to prepare the meals. We became friendly from day 1. Gauri used to speak a lot. I had no other work but idling away with my mobile phone as my only companion.
As she used to go about doing her household chores I noticed that she had a great pair of boobs. It looked like a 36C. As she used to not wear a bra it would give me a good idea of how big and shapely her boobs were. It was hard keeping eye contact with her as my eyes used to get stuck at her boobs.
In fact, I got caught a couple of times staring at her assets. But she never got offended and used to adjust the pallu of her sari and go about with her regular work. She was a bit careless with her dress as sometimes her pallu was nowhere close to covering her boobs.
I used to find her in the kitchen at times with her pallu on the floor while she sat chopping vegetables. As she moved her full-sized breasts used to jiggle with the rhythm. As she didn't use a bra I could clearly make out her brownish areola and nipples from over her blouse.
This used to automatically give me a huge erection. I had masturbated a couple of times dreaming about fucking her. However, the attraction was not only from my side alone. I used to notice that she used to take great interest in me and my personal life as well.
Often she used to praise my looks and compare it with that of a prince. I used to come out of the washroom wearing nothing but a towel around my waist. She used to ogle at my body and joke that if I roam around half-naked like this I would catch the attention of all the women in the village.
They will all pounce on such a handsome guy like me and take away my virginity. She had thought that I was a virgin as I was not married. I used to reply saying, "Even you are part of this village but you are not showing any interest of pouncing on me."
She used to laugh out loud on hearing this and get back to work. Then one day I was down with fever and despite the medicines, the fever kept coming back. In the evening Shyamal came with a doctor to see me. The doctor prescribed some medicines.
He asked Shyamal and Gauri to wash my forehead with cold water to bring down the temperature. Gauri told Shyamal that she should stay back to take care of me that night as I was all alone. Shyamal too agreed with her. I requested them to leave saying that I would be able to take care of myself.
But they were not willing to listen to me at all. Finally, I requested Shyamal to also stay back and both could use the other spare room. But Shyamal said he would have to leave. He needed to take care of the poultry and cattle and needed to provide them with food etc.
Due to the effect of medicines, I had gone off to sleep. When I woke up it was still night. I got up on my bed to get a glass of water. But as I was about to step out of my bed I noticed Gauri sleeping on the couch. Her sari pallu, as usual, had shifted from its place.
Her blouse covered boobs were moving up and down due to her breathing. I was feeling a bit better after the medicines. On seeing Gauri's boobs I got an immediate erection. As I moved to get water myself Gauri opened her eyes. She asked me to rest while she got the glass of water for me.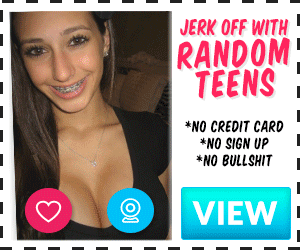 She got up and came near my bed and touched my forehead. She said the fever seems to have gone and she started wiping off the sweat from my forehead. She asked me to remove my t-shirt as it had got wet. Then started wiping off the sweat from my body.
As she went about cleaning the sweat of my naked body I could feel her love and care for me. Overcome with passion I held onto her hand and pulled her closer to me. She started shivering and breathing heavily and pleaded me to leave her.
I looked into her eyes and said that I would not force her for anything. She can choose to leave or hug me tight and embrace me. She looked into my eyes for some time and then hugged my naked body tightly. I was feeling her big boobs crush against my chest. I had already started to ooze precum by now.
I made her lie down on the bed beside me. She closed her face with both hands in disbelief of what she was doing. But she wanted this as badly as I did. I removed the pallu of her sari covering her breasts. She was breathing heavily as her breasts kept moving up and down.
I moved her hands from her face and planted a deep kiss on her lips. In a few moments, we were sucking each other's lips passionately and exploring each other with our tongue. I now removed her sari completely from her body. Now she was lying on the bed face up with only her blouse and petticoat.
I got up from my bed and closed the doors and windows and came back to bed. I started to kiss her gently all over her body from her legs, naval area up to her boobs. Gauri had now started moaning in passion. I unbuttoned the hooks of her blouse one by one and let open her huge boobs.
She tried to cover her breasts with her hands. But I gently moved her hands from over her beautiful breasts and started admiring them with my eyes. I was doing all of this very slowly and gently. It was making her turned on even more as she continued to shiver in passion.
Her boobs were huge with deep brown areola and big nipples, almost the size of small grapes. I raised her hand and took off her blouse off her shoulders. I threw it on the ground next to her sari. I was dying to squeeze the shit out of those massive boobs and lick the armpits.
But I held on to it. I moved down to her petticoat and undid the string that held it to her waist. I started kissing her soft belly and navel gently. She was completely aroused by now. She started squeezing her own boobs and was moaning in pleasure with her eyes closed.
I gently took off her petticoat from her waist. I pulled it out through her legs and threw it on the floor. Gauri was now completely naked in front of my eyes. Her pussy had a bit of hair and had big puffy pussy lips. I parted her legs I got to see her glorious pussy hole dripping with her lady cum.
Her naked body was a beauty to behold. I grabbed her boobs with force and started kneading her breasts like dough and sucking her nipples. She moaned away in pleasure. I raised both her hands above her head exposing her armpits and licked it. I was passionately kissing all over her body.
She too started moving her hands all over my body, hair and kissing me all over my body. Slowly our movements got wilder. I started gently biting her boobs and nipples while she put her nails deep in my body in pleasure. I took the pleasure and teasing game further.
I was moving down her body kissing and biting every part of her body on my way down. I parted her legs and started kissing and licking her inner thighs and groin area. Gauri was in complete ecstasy now. She was letting out big moans. She was biting her lower lip and pressing her own boobs and nipples.
I put my finger on her pussy and it was completely warm and wet like a sponge dipped in boiling water. As I moved my lips near to her pussy to taste her lady cum. She grabbed my head and held it near her pussy and pleaded me to lick her with my tongue.
She was enjoying it completely. More and more cum leaked out of her pussy. I kept licking her clit and rolling my tongue inside out of her pussy. She was going wild in passion. She raised her hand over her head, clenched the pillow with force and was moaning.
She suddenly got up and looked into my eyes with passion and brought me closer to her. She opened my pant and my erect dick sprang out hitting her on her face. We both laughed about it. Then she took my dick and started sucking it wildly.
She held my dick in her right hand and sucked it while she fingered her own pussy with her left-hand middle finger. As she rolled her fingers over her clit her wet pussy started spitting cum all over. It was a wonderful sight. I had never seen a woman so dripping wet.
As I came closer towards climax I stopped her from sucking and took out my dick. I didn't want to climax before fucking this beautiful wet pussy. She looked into my eyes and pleaded, "Enough now, please fuck me I can't carry on any longer." Hearing this made me feel very erotic.
I pushed her back on the bed, parted her legs and shoved my dick deep inside her pussy in missionary style. Oh my god! Her pussy was not only slippery wet but also damn hot inside. It felt like my dick was hitting a bag of hot water. It was just heavenly fucking her pussy.
My thrusts grew harder as I grabbed her breasts with both hands and squeezed her nipples with my fingers. She was enjoying it thoroughly as she wrapped her legs tightly around me and rubbed her hands on my back. This was probably the best pussy that I was fucking. I have never been inside a woman so hot.
I wanted to cum inside her pussy really bad, so close to climax. I asked her if I could cum inside her. She gladly accepted the proposal with a smile and a kiss on my cheeks. She was coming to an orgasm as well as. She held me even tighter as her nails made deep cuts on my body.
I exploded with my full load of cum inside her and fell flat on her breast totally exhausted. As I pulled out my dick thick white cum dripped out of her pussy. We both were sweating badly and panting for breath. We laid down side by side. Gauri probably loved the fuck session.
She kissed me all over my body as a sign of thanks and we went to sleep in each other's arms. I will continue what happened next in the village if I get a good response to my narration. Please comment and let me know how you felt reading my narration.
Feel free to reach out to me at the following email address [email protected].