Hey friends, this is Rajiv writing the erotic experiences of my life. And trust me guy, it's full of lust, love, and betrayal!
To begin with, I am a working professional, average body-built, looks classy with trimmed beard and specks to add-on personality of being a nerd (but I am not a nerd).
The journey begins when I was in college. Being the highest scorer and popular in the college always keeps you alive in the girls hostel room. So it all started from there. A fresher girl was very obsessed by knowing me and always tried to know me more.
One day, I got a friend request and it was none other than her, "Priya". We started having good conversations, we started knowing each other and it led to me knowing me that she had a huge crush on me!
As being always a bull to fuck cunts, I started observing this college junior's pics and developed lust on her. She had a slutty face with thick juicy lips, long hairs and perfect size melons to suck, eat and press, and thin legs to spread.
I started making more conversation to know her wilder side and to my surprise, I learned that she loved to be wild in the bed as she had past experience with her cousin (that surprised me a bit a lot than her wilder side).
We started meeting and sharing my old notes (which I never shared with anyone until then). I gave her tips and everything good I could do to make her feel good. Soon, we started hanging out going for long rides, etc.
Then came this night with full moon in the sky. It was our college's annual fest and I knew I won't get a better chance to have an erotic adventure of my life than this.
To my surprise, Priya was wearing a deep-neck sleeveless one-piece that night. She was walking toward me holding her purse and putting her hand over hairs to keep it aside. We joined the dance rhythm soon and she started making deep eye-contact.
I was losing myself into her deep brown sexy eyes and that was it! I turned her around and hugged her from behind while swinging my ass according to the music. Priya wasn't surprised, she responded by pushing her butts back and started swinging along with me to feel my fucking monster dick between her ass crack!
I could make out the lust in her big eyes along with the kajal and I whispered in her ears, "Do you want me to fill your pussy with my dick?". The moment I said that, she grabbed my dick and in a lusty voice whispered, "Yes, badly."
I asked her to follow me. We went to our senior wing. I knew there will be no one around at that time and I will be getting plenty of time to drill this hot college chick's pussy.
As we reached the third floor, we went to the boys washroom. I then went and locked it from inside. When I came back, I saw Priya sitting on the slab, moving her hand on her hair and spreading her leg while bending down. She then pointed her finger and it was like a fucking order to me to bang her! It made me crazy and I ran to her.
I kissed her so passionately while moving my hand over her hairs, neck, and back. I was getting completely wild and was kissing her neck and biting her over her shoulder.
Priya grabbed me with her legs around and made her pantie visible to me. Immediately, I moved my hand to her pantie. The next moment, I fucking tore it and threw it away. I then started fingering this horny college girl's pussy vigorously. I was fucking her chut so hard that the bitch started screaming! It made me more wild.
I went on my knees and spread Priya's leg wider, spat on her pussy and started moving my tongue over her slutty pussy. I was eating her pussy non-stop while rolling my tongue into it deeper every now and then.
Priya started shouting my name, "Ahhhhhhhhhhh Rajiv fuckk yaar… Lickk it deep…Ohhh god fuckkk ahhh Rajiv.. make me yours completely…Fuckk yeahhhh..Chaato yaar meri chut ko bahut pyaasi h… Fuckkk baby…ahhhhhh.." and she cummed.
I licked all her cum and kissed her passionately. Then I took of her remaining clothes. I sat on the slab and Priya started swinging her ass. She then turned toward me and took off my pants with her teeth. My fucking monster dick sprang out. She held it with both of her hand.
The next moment, staring into my eyes, Priya took my dick in her mouth after moving aside her hairs. She started taking it deep inside her mouth and I was out of the world (I had smoked weed that night earlier).
Priya took my mind completely. I held her hair and started fucking her mouth vigorously and she was liking it. I was like, "Ahhhhh take it baby, deep down your throat.. You want me to treat you like a slut?"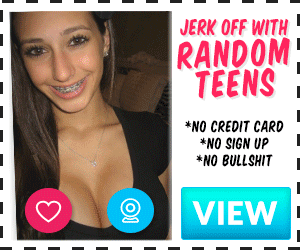 She nodded in yes and she started sucking more wildly, licking all over my cock. I was going mad on her. I couldn't control and filled my first load of cum into her mouth. Priya drank it. She then took a pause and lighted a Marlboro for me. I was smoking while hugging her from behind and sucking her lips.
Priya started making my dick hard again and once I was done with smoking, she winked. I kissed her again passionately and the next moment, she said, "Chod daal mujhe kuttiya, randi bana kar, faad daal meri chut saale".
I bent Priya in front of the mirror. I was watching her sexy expressions while I was placing my dick at her hole. I then started pushing my cock slowly.
Priya's pussy was tight for my dick and the moment I suddenly pushed my dick, she screamed in pain. I started humping Priya's pussy while holding her hair.
After a minute, I started going wild on her and was fucking her with no mercy.
"Ahhhh le saali lund le meraaa.. Saali chut phaad dungaa teri, tu meri randi h aajseee teri chut meri slave h.. Din raat chodunga isse.. Sali kuttiyaa bhen ki lodi…"
Priya started responding, "Haan bhenchod… Chodd mujhee randi banaa.. Kuttiyaa bana bas chhod mujhe.. Meri chutt ki pyaas bhujaa de.. Ahhhhh, fuckk me Rajiv…"
Then I turned her around and took her into my arms. I lifted her and started fucking her more aggressively while kissing her lips at the same time. She was all scratching on my back. "Chhod mujhe Rajiv ahhh chhod mujhe… Meri chutt… Ahhhhhhhhh".
I kept on humping her. When I was about to cum, Priya told me to fill her cunt and that she will take contraceptives.
So, I filled her completely.
****
That was my first erotic and wild adventure. Hope you have enjoyed. Feedback appreciated at [email protected] (email me or hangout).