Enjoying Malvika With Nitya, Lesbian Sex Stories, English Sex Story, Sex Story In English, 69, horny, lesbian, Indian Lesbian Sex Videos.
Enjoying Malvika With Nitya
Hi,
This is Ansh, back to describe my continued experience with Nitya and Malvika.
I am reachable on [email protected] and would really like to thanks for PSS readers for their feedback and praise and for others who came forward to discuss it in more details over chat.
So, Nitya is a young divorcee who loves to be dominated, she's 28 and fair and assets which can make your dick rise and pussy wet (for lesbians). On the other hand, Malvika is unmarried, with a bf, 25 but not satisfied with her bf as he's into penetration and no foreplay or tease.
In my previous story, I described how I and Nitya planned to get Malvika involved in our activities and how alcohol and lot of tease brought Malvika to her knees to beg for a dick.
After that night, which was extremely tiring but more pleasurable than that, Malvika's inner desire rose from deep slumber. She was like a hungry cat now who was always looking for fun. To top that off, her prime youth added spice to her sexual desires.
She was now much more open and active with Nitya and used to feel her in the office. Nitya was constantly telling me about it and had started feeling that she was now becoming Malvika's slave as well. But it also meant that she was tired when we met and we were not able to enjoy fully.
On the other hand, I and malvika used to enjoy a lot. Though she acted as my slave, I was quite easily giving up to her needs. She had now turned wild and used to bite me. She would suck my nipples and had a desire to finger my ass a lot. Initially, it was painful but with time, I started enjoying it and it was regular for her. She had scratched my back so many times that now, it was hardly painful at all. I on other hand was enjoying her soft boobs and pink nipples. I would suck them for hours and would sleep on them. They had turned as my pillows and kind of my food. Her pussy was demanding regular fucks and I was unable to satiate her needs.
Then, to let all of us enjoy, I decided that we need a group session. I felt it was the only way to satiate Malvika and let Nitya be relieved of office mauling and ass pressing by her.
So, we booked a resort. We booked two rooms and went to a resort in Manesar. I and malvika were in one room while Nitya booked another one. After reaching the room, I and Malvika had a quickie in our room while nitya just rested. Then, we all went to the pool. The pool was not crowded at all as we were in resort on weekday instead of weekends (always crowded). So, we went in and were playing with each other. Nothing much sensual, just splashing water on each other and I lifting them up and dropping into water. Though, sometimes, we would feel each other'r private parts and at one point, malvika's hand were inside my trunk, mine was inside Nitya's and Nitya was rubbing Malvika's pussy. It was awesome feeling and we three enjoyed a lot. We played in pool for more than one and half hour and then took a shower and went back to room.
Now, we were in shorts and tees in our room (all 3 of us) and were just chilling and I was having beer while they were enjoying vodka. We would occasionally kiss each other and I would pinch their nipples or would play with their hair. It was almost as if it was honeymoon going on between us. We all were craving for each other but were teasing each other first and maybe were trying to get other's high enough so that he/she breaks first and begin.
after about 2-3 hours, we were all drunk a bit and had become a bit louder. I then switched the TV on, ordered some snacks and after snacks came, just locked the door and informed the staff that we must not be disturbed at all.
Now inside the room, I had already planned that I would today first enjoy the lesbian act of these two as I love seeing lesbians each other and these two are a goddess. So, I suggested a game. We would randomly pick a card from the deck, and whose card is higher, orders other two do something sexual in nature.
Alcohol already had its effect and constant body feeling and rubbing had increased our desires. Their nipples were poking out of tees while my dick was erect and I was feeling a bit of pain.
In the first round, Malvika drew a king, Nitya a 2 and I drew 9. She ordered me to bite her nipples over the T and do it for 2 mins, while Nitya was ordered to pull my foreskin back and just lick the dick head. It was crazy and Nitya loved it. I was now on cloud nine and even some of the precum was licked by Nitya from dick head.
In next round, it was me who won and I ordered Nitya to insert an ice cube into her pussy and sit on Malvika' s face till she finishes sucking the whole cube. It took around 3 mins and Nitya was now uncontrollable. She was feeling too many sensations and Malvika was just loving sucking Nitya.
The next round was in favour of Malvika, and she now ordered me to enter Nitya's ass and fuck her but I was not cum. I was disappointed as my tool had already started giving me signals and it needs to relax but not being able to cum was not helping. Nitya was ordered to suck Malvika's toe till I am penetrating her. It took about 10 mins for me to reach to my cum point and that's where I stopped.
It was turning into a difficult evening for Nitya as she losing and though everyone was being punished, it was her who was being punished the more.
Then, I won the next round and I ordered Malvika and Nitya to reverse the ice role with Nitya sucking Malvika till ice cube is completely gone. The catch was that till then, I would keep pinching Malvika and she wasn't allowed to use hands at all. It took Nitya 10 mins, she did it quite slow as she wanted Malvika to be enjoyed more.
Then, it was Nitya's turn and she won. She now ordered me to fuck Malvika for two rounds. I had to start with her pussy first, then ramp her and pull her hair. Once I am done, I had to finger fuck her ass. Malvika on another hand, was ordered just to be on her fours for the duration but Nitya was lying under her and she was sucking her boobs with an ice cube in her mouth.
Then, once again, Nitya won and she was already aware that I love underarms, so she ordered that I had to play with Malvika's underarms for 15 mins and I was free to do whatever I want. Malvika on other hand was given 3 minutes and she could do anything with me. I tied Malvika's hand to a shelf, her beautiful underarms were exposed and I was licking them. Then I took and ice cube between my lips and rubbed over her soft skin, The smell was so intoxicating I didn't realise when the 15 mins were over.
Malvika, as expected, fingered my ass and bit my bum (it was a little hard bite).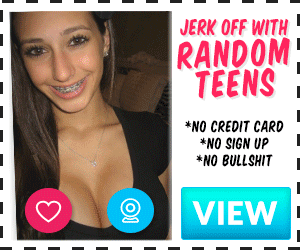 Next, I won and this time, I ordered the girls to put an hour-long show for me. They were free to proceed as they wanted but I could interrupt and order them to do stuff in between.
How, it proceeded, I'll describe in next part
Till then, please share your feedback on [email protected]
Also, no point requesting to get contact details of Nitya/ Malvika, their secrecy is my priority.