Chap I & II explain how my sexy, little, nineteen-year-old wife and I ended up at the private island estate of our black host, Jeffery, where she is contracted to serve as a sex slave for him and three of his friends, Jin, an oriental man, Jorge, a Mexican, and John, a white guy; all hunks chosen for their ideal suitability as sperm donors: health, intelligence, good looks and virility with the bonus of being well hung. In return for her service, my wife, Lynda, and I receive an all-expense-paid vacation for three months plus a virtual guarantee of a much-sought pregnancy (in spite of my impotency) by direct deposit insemination. Lynda is absolutely loving the experience; me? Not so much. Not because four well hung studs are fucking my wife; but because they forced me into chastity and are making me confess my sissy nature; something I'd repressed and hidden since…forever.
My little wife's pussy has had a huge cock thrusting in it almost non-stop since we arrived yesterday. While the four studs took turns breeding her all night long, I spent the night on the beach trying, unsuccessfully, not to think about what she was doing. I peeked in on them at dawn to see Jeffery riding her hard while the other three dressed for a day of deep-sea fishing. My cock really hurt as it tried to grow inside the confinement of its tiny cage. I retreated to my room; but couldn't resist another look at the action on the CCTV system. I watched as Jeffery, with my wife's legs up over his shoulders, buried his entire, huge black cock entirely inside her pussy. The clinching of his ass signaled the release of spurt after spurt of his seed into her at prime ovulation time, enhanced by fertility drugs he'd supplied. When he finished, he told her to go torture me with her sex, knowing I had no way of relieving myself.
I was so turned on, having just watched my wife panting and groaning in orgasm and begging for more while Jeffery seeded her! I reached down, really needing to stroke myself and relieve the tension, but found the gridwork of that damn cage imbedded deeply into the flesh of my cock. My dick strained and bulged out between the glistening chrome wire, trying to break free. I was only half erect, and impossibly trying to expand within the confines of the mini-cage. It was painful and frustrating, yet somehow exciting. The more I tried to bone up, the more intense the pain; the more intense the pain, the more I tried to bone up. I'd never gotten off on pain, and wondered why the fuck this was turning me on; was I a bit of a sadist too?
As I lie there, sexually frustrated, my wife shuffled into the room, as if shackled at the ankles. She held a hand between her legs, trying to keep her overfilled pussy from leaking. I knew she was going to feed it to me; Jeffery told her to as I watched him dismiss her. "Get ready," she said as she climbed onto the bed.
I discarded the pillow and scooted down while she grabbed the headboard with both hands and planted her creampied pussy right on my mouth. She was full; I mean really, really full, holding more nut than one man could possibly eject. I swallowed all she could feed me and gave her a full-blown orgasm. After satisfying her, I hugged her gently while she tried to reciprocate, rubbing my caged cock and caressing my balls. With an erection impossible, her efforts only frustrated me. I reluctantly accepted my demise and suggested we just go out to the beach for the day.
We grabbed towels from the pool house on our way out. As we spread them on the sand, Jeffery and the other studs cruised away from the dock. 'How could they choose a day of fishing,' I wondered, 'instead of a day with the most beautiful girl in the world, willing to do anything asked of her.'
"So, how was your night, baby?" I asked, somewhat fearful of her answer.
"Awesome!" she answered without hesitation, "Thank you, Ed, for being so understanding. I'd never have known how much I needed this without you. Oh, fuck, Sweetheart; I didn't think I'd be able to do even one of those big cocks, but I took them all! I must have taken each of them at least three times last night; and that's after they did me repeatedly before dinner yesterday! I'm so sore, but it's totally worth it. I can't wait for tonight so I can do it again!"
I was relieved that she wasn't hating it, but a bit disturbed by her candid answer. I thought she'd accept her situation as a sacrifice she's have to endure for the pregnancy she so desperately wanted; and that she might be doing it for me; satisfying my voyeuristic needs and unquenchable desire to see her used by other men. However, the animal within her had been released. Since her first ride on Jeffery's big black cock a month ago, she was obsessed with doing it again. Last night's marathon fuck with four big dicks fulfilled her secret desires. She was truly a fuck slut. She spread her legs for those big cocks simply because she wanted to. It thrilled her and she couldn't get enough. Now I wondered what the future held for us; knowing I'd never be able to satisfy her newly discovered needs. The, 'be careful what you wish for,' cliché haunted me.
She knew without asking how my night was, so didn't ask.
As we spread our legs and arms at optimal angles for the perfect, no-line tan, a young houseboy came to our rescue. Unlike the rest of the staff, dressed for their role, this boy wore nothing but a pair of short, white cut-offs. They were cut so short that the bottom of the pockets showed at the leg openings in front; and the bottom of his cheeks showed in the back. His smooth, thin, sweaty, body glistened in the sunlight. With his crocheted, beaded hair and fine-featured face, accented by a warm, friendly smile, the little dark-skinned Bahamian boy was gorgeous. "You'll burn very quickly here in the islands if you don't take precautions; and Master Jeffery will be very upset if your performance is inhibited by sunburn," he told us, "Please, let me help you with some sunscreen."
The boy started with my wife. I watched as he applied it to her back, gently massaging it into her skin. He worked his way down to her ass and took his time massaging each cheek before boldly sliding his fingers between them, right through her crack and over her asshole. No objections being raised; he continued down to her pussy while looking at me for a reaction.
Seeing my smile, he pushed his fingers into her still oozing hole. Lynda moaned, spread her legs a little further, and thrust her hips back to give him better access. When she started humping against his exploring fingers, he moved on, telling her, "Oh, I'm so sorry, Miss. I didn't mean to do that. You're just so incredibly hot, Miss. There are cameras everywhere, and if I'm seen pleasuring you like that, I'll be dismissed immediately. The staff is not allowed to use Master's guests. Please don't tell."
Lynda smiled at him, "I won't tell if you don't." With that promise, the boy continued to lather her with sunblock, having her turn over for similar treatment to her front side. The bulge in his shorts confirmed his enjoyment as he rubbed her puffy little tits and worked her hard nipples.
As I watched this young boy enjoying my wife, my cock once again strained within its cage. He moved down, over her flat tummy, and then asked her to spread her legs. My wife eagerly accommodated. The houseboy, pretending to do only his task of applying lotion, moved down her legs, first one, then the other; and finally, back up to her pink, swollen pussy for one more feel. He slipped in a finger, then two, worked them a little, and then put in another. Within a minute or so, he had four fingers inside her with his thumb working her clit.
"Oh, God! You are a naughty one, aren't you," Lynda moaned as she wiggled around, trying to get more. "Oh fuck, do it!" she pleaded, "Fist me! Push your hand in!" she begged.
'Where the fuck did she learn that?' I wondered as I watched the boy push his fingers all the way in, burying his knuckles inside her hungry pussy. Half of his little hand was inside my wife. He glanced between two cameras focused on the beach.
"I would love to please you Miss, but I've already done too much and must stop," he told her as he pulled his hand out. Then looking to me, he went on, "I hope I've not upset you Sir."
"Hey, little dude," I told him, "You know there's four big studs fucking her every night. Why would I be upset with you for making her cum on your hand? Good job, little man!"
After Lynda was totally slathered in sunscreen, he moved over to me. As he'd done to my wife, he worked his way down to my ass and slipped a lotion lubed finger right into me. I enjoyed the feeling and spread my legs. In went two fingers. The kid was finger fucking my ass, and I loved it! When I instinctively humped back against his invading digits, he quit and moved down my legs.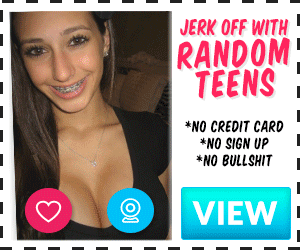 "There's cameras everywhere," the boy said, "If someone sees you humping on my fingers, I'll get fired," he scolded me.
I rolled over. He gently coated my face, then worked down my body. "I don't understand why Master Jeffery locks up all the cuckolds, especially the little dicked ones. That's his smallest cage. But look how much you're bulging out. He really should have given you at least the next size up. You must have done something to piss him off," he surmised as he repeatedly rubbed lotion over it. I couldn't decide if I wanted to smack the shit out of the little asshole for insulting me and then tormenting me with his hands, or hug and kiss him for doing it.
After sun-proofing us, he took our breakfast order. Thirty minutes later, he was back with fried fish, eggs, potatoes, biscuits with honey, coffee and mimosas. We ate and had three more drinks on the beach before going for a dip in the pool. As we lounged in the warm water, Lynda confessed that she really liked the sexy little houseboy. "Did you see him bulge up in his shorts?" she asked, followed by another remark and rhetorical question, "I'd love to see what's in there. Think he could be a virgin? I'd really love to take that skinny little boy to bed and fuck his brains out."
'Wow,' I thought, 'Who was this woman? Where did my shy, conservative wife go?'
The studs returned late from their fishing trip that day. We showered and primped as soon as they approached the dock, anticipating they'd be summoning Lynda to the master suite in short order. By the time they cleaned up, it was already dinner time. They dressed in casual island-wear and we, of course, joined them in the buff. We all took a seat at the table, Lynda with a hunk on either side of her and two across from her. I sat at the end of the long table by myself. Thankfully, my wife and I weren't compelled to put on an impromptu, raw sex, dinner show for them; like the previous night.
As we ate, Jeffery spoke up, "Sissy, you'll be pleased to know your hot wife is already fully acclimated to her new lifestyle. She's a fast learner and fully understands she's our fuck toy. Her only purpose is to serve our needs. She's a natural and actually loves it. She's not simply subservient and willing to take what we give her; she's truly a part of the action, often taking the lead, looking for new ways to satisfy us. I'm sure, even if you tried, you could no longer be a distraction to her. She knows what she likes and needs, is determined to get; and we're happy to give it to her. So tonight, and from now on, whenever you like, you may join us."
Lynda and I looked at each other and smiled, knowing we'd both enjoy the night; she, exercising her previously hidden, slutty, exhibitionism, and me, my needy voyeurism.
The night began, much as anticipated. The men stripped and joined my always nude wife on the bed while I stood by and watched. Jorge spoke up, "It's your lucky night, Cucky. We're going to let you choose your wife's first fuck buddy of the night. Whose cock do you want to see your wife fuck?"
Lynda was surprised when I immediately asked for Jeffery to service her. She and I hoped the white stud, John, would be the one to knock her up, and she expected me to *********** him. But I craved the excitement of seeing that big black cock thrusting into my tiny wife again. The color contrast made the coupling so vivid. He was the same size as Jorge and John, but his blackness made him seem larger. Like my wife, I was fascinated with his bulbous, mushroom head shrouded in excess skin. The sight of my wife's copious, natural, frothy white lubrication coating his thrusting member excited me; and I knew his massive cum, even though dumped deep inside my wife's belly, would gush out as soon as he unplugged. I wanted to see that happen. I loved visual proof of my wife's seeding. And best of all, Lynda seemed to give her best performance on his cock. She absolutely loved fucking this man.
"So tell him what you want, Cucky" Jin insisted.
"Please, Master Jeffery, fuck my wife," I compliantly begged, "I really want to see you breed her, Sir."
"Sit behind her on the bed, Cucky Boy. She can lean against you while you hold her legs up and spread for me," Jeff directed.
I quickly complied, eager to be part of my wife's domination and excited to join in the debauchery. While I held her in position, Jeffery spit into his hand and rubbed it over his massive erection. He moved forward, between her legs, pulled back his foreskin to reveal the purple, plumb sized head, and slid it up and down through my wife's juicy slit several times before putting it on target and forcing it in. His full shaft followed. My wife grunted every time he thrust in balls deep and bottomed out.
"Your wife's a good fuck, Sissy!" he said as he looked directly into my eyes, "She's so tight and really loves to give it up. She's a real slut. Loves to spread for real men with real cocks," he went on as he fucked hard, coaxing my girl to cum several times before he moaned, "Close; Oh, I'm so close!"
Lynda broke her legs away from my hands and wrapped them around Jeffery's waist, holding him deeply inside as he thrust forward to fill her. I just had to see it close up. "Please, Sir, may I watch you pumping it in? I really want to see her insemination close up; please!" I pleaded.
"I'm doing it, Cuck! Filling your slut. Get down there and watch me!" he demanded, not just giving me permission, but insisting I watch him seed her.
I scrambled to get into a prone position between his legs so I could see my wife's little pussy stretched tightly around his cock. Her pussy lips totally disappeared as her milking cunt, now just a tight ring of flesh around a very thick, rhythmically pulsing black cock, sucked out his seed. His pulses were so strong that I could actually see her opening repeatedly expand and contract to accommodate him. He held his cock in balls deep, groaned and grunted, and dumped in his nut.
"Oh, fuck, that's so hot, Sweetheart! He's filling you, Honey; filling you with cum!" I told my bride. I couldn't resist holding his big nuts, cupping and massaging them, encouraging the big black stud to empty them completely. Lynda was sobbing, moaning and groaning; engrossed in a massive orgasm. I knew as I expressed my amazement, she probably didn't hear a word.
The big stud finished and, temporarily exhausted, rolled off to my wife's side. "Clean that mess off me, Cucky, then clean up your wife so someone else can use her." I moved between his legs to suck and lick his cum-slicked dick, not caring that my wife and the others were watching. After only a few minutes, he pushed my head away, "That's enough, Sissy Bitch. Now clean up your wife so John can have a fresh, clean pussy to destroy."
I used a flat tongue to lick her repeatedly from asshole to clit. To my utter surprise, while I tried my best to focus on Lynda, I was distracted by Jin, the bisexual Asian. He grabbed my hips and lifted me to my knees, ass up, then spread my cheeks and spit on my asshole. In went a finger, and then another. "I can't wait to fuck this bitch's little boy pussy," he told the others as he kept finger fucking me.
I'd heard of a prostate massage, but had never experienced it. What an incredible feeling! Every time he pushed his fingers into me, he went directly to my prostate and massaged it before pulling out only to plunge in again and repeat the thrilling process. Lynda knew I was enjoying it as my tongue went into overdrive, lapping her juicy pussy. She grabbed my head and humped my face, moaning in ecstasy as she orgasmed. Her thrilling pleasure explosion, coupled with the intense prostate massage, pushed me over the edge. I was cuming, hands free, squirting cum through the sprinkler head of my cock cage. As I unloaded, Jin pushed his fingers in even deeper and pressed them firmly against my prostate, squeezing out my built-up cum load. "Oh, shit, you hot little fucker!" Jin said, "We need your wife pregnant soon so I can ride you hard. I'm going to make you cum while nutting in your ass."
Jin didn't quit fingering me until I'd been completely milked. It felt great to cum again; but it wasn't totally satisfying. After pumping out a huge load, I was just as horny as ever. I knew I'd cumed and was thankful to Jin for forcing it out of me, but it left me unfulfilled. I was still horny and frustrated, needing to get off again. I felt like a young teen, perpetually horny, ready to go all the time.
I looked into my wife's eyes for her reaction. She just smiled at me. "I knew you were different," she told me, "I've always known. It's okay. I want you to have fun and enjoy what you need, just like I am."
While John planned on taking a turn on my wife next, Jin spoke up, "I'm so fuckin turned on I'm about to cum; let me do her next. It won't take long." With no objections from John, Lynda got up on her knees, knowing Jin liked it that way. "Get underneath, Sissy. Get down there where you can do some fuck licking."
As Jin jackhammered my wife's pussy, I licked their union and fondled his balls. John, waiting for Jin to finish, stuffed his hard cock into Jin's mouth, further exciting the twinkie looking man. Like a teen boy getting his first piece of ass, Jin couldn't control himself. He'd been inside my wife for no more than a minute and was already cuming.
When he pulled out, John told Lynda and me to stay where we were. He quickly plugged her, but not before a big glob of cum dropped right into my mouth. Ten minutes later, when John seeded her and pulled out so Jorge to have a turn, a flood of semen gushed from her pussy and into my mouth. Jorge fed her cunt yet another big load, and afterwards, my wife sat right on my face and fed it all to me.
The debauchery went on all night long with four men passing my wife back and forth to whom ever wanted to fuck her next, each of them being sure to fill her cunt with their seed. In addition to fucking, she, Jin and I sucked dicks, and I had cleanup duties for everyone. I felt like I'd gobbled at least a quart of cum by sunrise.
At sunrise, the guys dismissed us. Lynda and I retreated to our room and slept in till noon, then went out to the beach as we had done the day before. The little houseboy, Claud, again appeared with sunscreen, taking his time to apply it and play with us in the process.
"You know you can go onto the main island whenever you like," he reminded us, "I can go with you if you like and be your tour guide, or anything else you might like me to do. You could come to my house if you want to," he suggested as he worked Lynda up to a frenzy with his hand again.
I thanked him for his offer and, when he went for our breakfast, Lynda took the opportunity to tell me, "Let's go, Ed. The other guys will be watching the game tonight and we don't have to be back until ten. I'd really like to go into town for a while, and it might be interesting to visit his house. I'd love to play with that boy."
"We don't know much about the kid," I told her, "We know the studs you are fucking are safe and they are prime candidates for breeding a healthy, intelligent, good looking son or daughter for us; but we don't know anything about the houseboy. If Jeffery found out you compromised the exclusive lock he and his friends have on impregnating you, he'd be really pissed. To him, it's one thing to be a slut and quite another to be a cheating slut. They want to know for a fact which of the four of them knocked you up when you give birth."
"Claud is not a complete unknown," my wife objected, "I know he's handsome; he seems bright enough, even if he has no degrees to prove it, and he certainly looks healthy; and I think he's got a nice cock. You've seen that hot little bulge in his pants! He's obviously bi, so you should have fun with him too. We could make him wear a condom," Lynda argued, trying to convince me that we really should fuck the kid.
We ate our breakfast and called for the water transport. Within the hour, we were cruising to the main island with our little tour guide. While the boat captain switched hats to chauffeur and readied the limo, we went to 'our room' and dressed for the first time since our arrival. The houseboy, now tour guide, had the driver drop us off in the middle of town, telling him we'd call when ready for pickup.
We walked the streets for an hour or so as the boy pointed out places of interest and recommended places to shop. We had little money, so just window shopped. After a short time, we came to an intersection where Claud pointed down the street, "I live down there just a couple of blocks; would you like to see?"
In just a few minutes, we stood on the street looking over a white-washed, concrete fence at a run-down little shack. It had no doors and no screens. The bright yellow paint and purple trim had seen its better days, revealing the grayed wood beneath. Chickens scurried around the dirt yard and ran in and out of the house at will.
"Come inside," the boy eagerly invited.
We reluctantly entered and were surprised to be welcomed by his extended family. "This is my family," he proudly said, "These are my grandparents, and this is my mama, and these are my brothers and sisters." All smiled at us as he pointed them out. His mother presented a cold glass of lemonade for each of us as our houseboy said, "Follow me."
He escorted us into one of two bedrooms and chased out his curious little brother who'd followed us in. He closed the door and promised no one would bother us. "I'm so happy you came here with me!" he exclaimed as he presumptively removed his clothing.
I interrupted him, "This is not what we expected. We thought you lived by yourself. I don't think my wife will be comfortable here, knowing your whole family is just out there. What do they think of you bringing people home and into the bedroom while they are here?"
"It's okay," he assured us, "It's just sex. In our family, we all want each other to be happy. Whenever anyone comes in here and closes the door, the rest know not to disturb them. No one will open the door while we are in here. We respect each other's privacy," he assured us as he pulled off his last piece of clothing.
"Wow," Lynda said, "You're perfect in every detail. What a beautiful cock! Look at him, Ed!" she told me as she dropped to her knees to suck his comparatively small, steel-hard, down-curved penis; already dripping strings of pre-cum. The curve of his cock slid perfectly into her throat as she grabbed his ass and pulled him in until her nose bumped his smooth, hairless pubis. As she sucked, she pulled off her clothes, showing no concern about the people on the other side of the door.
"Too bad you're all caged up," the boy told me, "I'd like to do the same thing to you. I'm just going to have to be satisfied by fucking your ass instead; but I'm going to fuck your wife first."
Lynda eagerly spread her legs when he pushed her onto the quilt covered bed, expecting the boy to fuck her. Instead, he told her he was going to give her the fisting she wanted earlier. "I've always wanted to do that to a chick, but have never found one who could take it," Claud said as he worked on her till she was super wet and ready. He slathered his fingers in lube and began working them in, one at a time until he was in knuckles deep with all four, just as he'd done at the beach. But now, with my wife whimpering and moaning, he placed his thumb into his hand and wrapped his fingers towards it, like a duck bill. He gave it another big shot of lube and pushed forward. Slowly, my wife opened, accepting more and more of his hand. He worked it in and out slowly while twisting side to side. I watched it go in deeper and deeper until the tight ring of my wife's pussy slipped over the heel of his thumb, then contracted around his wrist.
"Oh fuck! Oh Shit! Fuck!" my little wife screamed, not caring who might hear. She grabbed the boy's arm and helped him work it back and forth. For the first time in her life, she was fucking an entire fist buried completely inside her aching, throbbing pussy.
As my wife went nuts on his hand, I couldn't resist taking over where she'd left off on his cock. I pushed the foreskin all the way back and sucked the knob into my mouth, savoring the pre-cum now almost pouring from him.
"Stop!" he said, pushing me off his cock with his free hand, "You're going to make me cum. Just watch, I've got my hand balled up into a fist. Watch her pussy stretch and try to turn inside out when I pull."
It was amazing. Her pussy distended and pulled away from her body, refusing to free his balled-up fist. She'd been stretched big by huge cocks, but nothing like this! If she wasn't enjoying it so much, I'd have felt sorry for her and done my best to make it stop; but she was into it.
"More! Oh God! Rip me open! Take my pussy!" she moaned, loud enough, I was sure, for people on the street to hear.
When the kid's fist finally popped out, he pushed back in, this time with a balled-up fist. "Damn, that's amazing, Lynda! Holy Shit! Look at that cunt work!" I exclaimed as the boy kept fist fucking my beautiful wife. "You're taking his whole hand inside! It's like you're doing a huge fucking horse cock!" I told her.
"Oooohhhh fuck! I'm cuming! Cuming! Do me! Oh my God!" she cried out, "Rip fuck my cunt; tear it up!" she cried loudly.
When her orgasm slowed down, the boy pulled out and patted her sloppy, wet, gaping pussy. "Now I'm going to fuck you," he matter-of-factly told her. He grabbed her legs and pulled her to the edge of the bed, placing them on his shoulders. His full length easily penetrated her slippery pussy. With his arms around her legs, he massaged her tits while thrusting into her. She moaned and begged for more, his little dick not being enough to fully stretch her now cavernous vagina.
As he used my wife, he told me to come near so he could tell me something. He whispered in my ear, "Lick my ass while I fuck your wife, rim me."
I'd licked my wife's ass coincidentally while lapping her pussy, but I'd never intentionally licked anyone's ass hole; certainly not a male's. I thought about it momentarily, then dropped to my knees. I was willing to do anything this boy asked of me. I grabbed his cheeks with both hands and spread them, then pushed my pointed, stiff, probing tongue right into him. He stopped rutting for a moment or two, enjoying the rim job while my wife's juicy pussy tried to squeezed his dick.
"Your cockold husband is eating my ass," he told my wife, "He's got his tongue right up my ass hole!" he said, loud enough for me and everyone in the house to hear.
She just moaned, "Oh yeah, fuck, baby. You do it. Lick that boy's ass and make him cum inside me."
With that, Claud pushed in deeply and filled my wife's pussy. So much for, "We'll make him wear a condom," I thought. His sphincter squeezed my probing tongue right out of him. I could feel it contract repeatedly as he jettisoned his load into my wife. He groaned and moaned in pleasure, letting everyone in the house know he was cuming. Still panting, he pulled out and turned around, rubbing his slippery, juicy cock all over my face before putting it in my mouth. I sucked and licked him from head to balls.
"Now do my mistress; clean her out," he demanded. I eagerly dove in to lick her well used pussy. "Move up in the bed," he told my wife, "so he can get on the bed with you, on his knees."
We followed his instructions, and the boy, even though he'd just fucked my wife, squirt a big dollop of lube right on my ass hole. He fingered me and worked my prostate until I was humping back and groaning in pleasure. Then I felt his hot, blunt cock pressed to it. Claud had a perpetual erection even though it just pumped a load into my wife. 'Amazing,' I thought, but then remembered when I was his age, I could have done the same. I felt a burst of pain as he forced it into my tight virgin ass; well, nearly virgin. I'd not been fucked since I was a young boy, and then only by another tiny dicked little kid.
"Aaaaaagh! shit! That fucking hurts! It burns like hell! Take it out!" I cried. My outburst brought a round of laughter from the next room. They were obviously amused by my predicament. Claud ignored my pleas, held my hips firmly to keep me in place, and continued to thrust into me. I soon found the pain turned to desire and pleasure. As I licked my wife and enjoyed the thrill of his dick punching into my prostate, I felt a nut coming on, I was beyond the point of no return.
"Here it cums, Bitch!" Claud announced as he pushed into my ass deeply, forcing his glans firmly against my prostate. It was awesome. Just like Jin had milked me, it was happening again; but this time with a hard, spurting cock head pressed against my prostate.
"Oh fuck, I'm cuming too!" I screamed as jizz dripped from my shinny little cock cage.
"Shit!" my wife cried as she pulled my head into her crotch, "Eat it, Ed! Eat it!"
There was a crescendo of moans and groans of ecstasy from all three of us having a simultaneous orgasm; and a round of applause from the next room.
---