Direct Deposit
Chap II
Islands, Here We Cum
In the previous chapter, my wife, Lynda, and I accepted a summer-long, all-expense paid vacation to a private island in the Bahamas with the benefit of Lynda's impregnation by one of four men. All are well educated, handsome, healthy, well hung and virile. My wife committed to being their slut for the entire summer, cuckolding me, with a very good chance of natural insemination, something I am unable to do. To date, we'd only met Jeffery, a stout, extremely well-hung black man. As prequalification for the trip, my wife willingly fucked him in front of me and I, with my wife's encouragement, sucked his cock, a first for me since my early teens. Now, a month later, we nervously waited for the limousine ride to the General Aviation ramp at Stapleton International where we'll board our host's private jet to Nassau.
Our fifteen-minute trip to the airport ended on the ramp, right next to the jet. We were greeted by the pilot, Jim, who loaded our bags then helped us board. "Have a seat wherever you like," he told us, motioning to one of four lounge chairs, "or use the bed if you prefer," pointing out the full-size bed at the rear separated from the rest of the cabin by a curtain. "We'll be about six hours in flight. There're cold beverages in the refrigerator and drinks and snacks in the cabinet. Please help yourself. If you need anything, just stick your head into the cockpit to let me know. I'll not be joining you for the flight as we have no co-pilot for this leg. However, on the return flight, assuming you are pregnant, there will be a copilot so we can take turns on you," he told Lynda. "We'll be the last men Jeffery approves to use you before your summer slut commitment ends. It's one of the perks of the job."
I found the matter-of-factly promise of fucking my wife a bit disturbing, but it didn't seem to faze her; she just changed the subject, "Wow, Ed, don't you feel like royalty or something; flying on a private jet? This is awesome."
We had an uneventful, smooth flight and arrived a little tipsy, the booze being free and all. We taxied in and were ushered to a waiting limo while the driver and pilot hurriedly stuffed the trunk with our bags.
The driver was, as expected, an island native. He welcomed us and offered to close the privacy window; but we found we enjoyed his pleasant conversation. He acted as our tour guide in route to the private island's own marina. When we approached the gates, they opened automatically, revealing a small, well-kept, secluded home and private, sandy beach with docks. He grabbed our bags and escorted us into the house. "This is where I live," he told us, "and you will be using this bedroom as your own whenever you come to the main island. I'll be at your beck-and-call. Whenever you want to visit the main island, you'll just press '5' on your room phone and I'll pick you up within minutes."
"You can store all of your clothing in the closet and dresser if you like; or you can just live out of your suitcase. No one will be entering this room without one of you present. Please gather your toiletries and any medications you need and put them in a small bag for the trip to the estate. You'll not be bringing anything else," he informed us. "There's a bottle on the dresser with five pills in it. Master Jeffery asks all his summer sluts to take them. Take one now and then one each morning. It's Clomid, a fertility drug; nothing harmful, just something to promote ovulation for a quick impregnation," he added.
A few minutes later, Lynda and I emerged in shorts, sandals and T-shirts, carrying a single, little bag.
"Oh; no; I'm sorry. I must not have been clear," he apologized. "Beyond this point, summer sluts and their cuckolds are not allowed to wear clothing, or even have it. You'll arrive at the island completely nude and will remain so for the duration of the summer. Whenever you have 'free time', if you wish to visit the main island, I'll pick you up and bring you here where you may dress for the day."
"And so it starts," I said to Lynda as we lay our clothing out on the bed, ready to wear whenever; if ever, we got back to the main island.
We joined the driver, now our boat captain, in our birthday suits. It was embarrassing, being totally nude in front of our fully clothed escort; but he seemed not to even notice. We joined him in a fabulously restored, mahogany, 26-foot Chris-Craft runabout for the ten-minute sea jaunt to the estate where we were greeted by the staff. If flaunting our nudity in front of the Captain was embarrassing, this was ten times the humiliation. There were an equal number of male and female employees, all ten of them being Bahamian's, and all properly attired for their positions. As we walked down the line, they bowed or curtsied, then introduced themselves and told us what their function was: housekeeper, cook, grounds-keeper, security, etc.
The last to greet us was the head housekeeper, who invited us to follow her to our room. She explained that dinner would be at seven, and to call the kitchen to request whatever we wanted to hold us over until then. "Your host and his male guests are out fishing and will return around four o'clock. Please be finished eating and freshly showered by then," she told us; further explanations being unnecessary.
As she turned to leave, I walked her to the bedroom door and closed it behind her, prompting an immediate knock. "You must respect the Master's rules," she told me, "doors are never, under any circumstances, to be closed, not even the bathroom door. I'm sure Master Jeffery told you that. There are no secrets or privacy here. I know you've been told to let your inhibitions go and act as if you were in private, no matter who's around." She paused a moment, then continued, "Let me be blunt; if you feel like sucking, fucking, jerking off, or any other normally private activity, no matter how perverse; don't hesitate to do it. No one on staff will ever join in or assist, neither will they judge or criticize; but they absolutely will maintain strict confidence about anything they see or hear. You should just totally ignore us unless you simply want to chat or need something related to our position; understand?"
"Yes, of course," I replied, "it's just such a departure from social norms. But you're correct. Jeffery explicitly told us what was expected. Thanks for reminding us."
"There's one more thing," she told me, "Do yourself a favor and don't make the men tell you to shave yourself. They prefer the cuckold keep himself smooth shaven down there, just like your wife; and don't forget the backside. Your crack and asshole should be kept smooth and hairless too."
"Okay, tha uh thanks," I stammered, surprised that the men would like or even care that I was shaven, and shocked that this 'proper' little lady just told me to shave my cock, balls and ass. I wondered if she was just playing a joke, but in the end, decided to comply.
I picked up the room phone and pressed '2' for the kitchen, as specified on a card next to it. "Could I have two grilled grouper sandwiches and some French fries please?" I asked, assuming seafood would be readily available. "Right away, Sir," the reply came; and in fifteen minutes, two huge fillets served on large, fresh buns along with tartar sauce and lettuce, prepared to perfection, were delivered to our room.
Preoccupied by one of Lynda's fantastic blow jobs, neither of us heard the kitchen worker walk through room's open door. With my wife's head in my hands and my cock spewing in her mouth, I opened my eyes momentarily and saw him place our food on the night stand right next to us as. As I finished, she scooted up to share a mouthful with me in an intimate kiss; then discovered the surprise lunch. "When did that arrive?" she asked.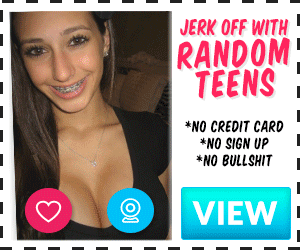 "Right in the middle of me filling your mouth," I smiled, "He turned and left while you gulped down my load, as if he'd seen it a million times before. Our performance apparently was nothing exceptional or even of interest to him," I chuckled.
We ate our lunch, showered, shaved and primped, and then rested on the bed as we browsed through a three ring binder we found on my wife's night stand. The front page was titled, "Summers Sluts" and behind that were tabs for the past ten years, each filled with explicit, erotic photos and a DVD disk. This year's tab was still empty. It was a photo journal of all the women and their cuckolds serving Jeff and his friends over the years. While the pictures were titillating; of particular interest to us were the ultimate results of the year's encounters. At the end of each year's photos were a pictures of a new lives brought into the world. We wondered; with Jeffery being the only black among the four men, why were most of the kids black? Then, upon closer inspection, we saw that the racial mix of his friends had changed. In the beginning, all the studs were black. So we still had some hope of having a light skinned child whom we could pass off as our own natural child.
"Oh shit!" Lynda panicked as we browsed more photos, "Look at this! There's a big dog fucking this girl right on the beach out front! I hope they don't think I'm going to do that!"
"I don't think so, Sweetheart," I assured her, "I don't think Jeffery would force you to do anything like that. These girls probably wanted to do that."
We continued looking through the book, reviewing photos of young, beautiful girls impaled on huge cocks, often lubed with frothy cum from previous fucks. As the files progressed through the days of summer, the activities became more and more perverted with more and different men. What I personally found disturbing were the photos of the cuckolds, all of them in chastity! Every single one of them were in cock cages! Lynda didn't even notice it, but concentrated on the girls being used, "You think these girls willingly did this?" she asked with a bit of arousal and excitement in her voice.
Before I could respond, Jeffery waked into the room, nicely dressed in island attire, and kind of intimidating, we being nude. "Finally, the day has come, Lynda," he said before kissing her intimately, "We have been anxiously awaiting your arrival. It's time to put a baby in here," he said while patting her flat little tummy. "Tell me, when did your last period start?"
My wife took a moment to clear her mind and thought about the question, finally replying, "A little over a week ago, maybe a week and a half?"
"Oh, fuck! No time to waste. You should be ripe right now. Let's see if we can knock you up on your first day here," Jeff excitedly exclaimed.
"Cucky," he addressed me, "you'll not mind if we use your wife without you for the first couple of days; right? She's probably ovulating, and all of us want to fuck a baby into her with no distractions from you. My friends and I will be pulling a non-stop train on your wife, each of us filling her at least twice before dinner. Then after, we'll do it all over again. We're going to flood her womb. If she drops an egg, it will definitely get fertilized. We'd really love to impregnate her in the first day or two; and that seems a real possibility. After she's properly seeded, we can fully enjoy all the perversions we want her to experience. We do so enjoy the depravity of a young, flawless, perfect, little girl letting all her inhibitions go, eagerly subjecting herself to her secret desires for our entertainment. Anyway, Cucky, I'm sure you understand. New, inexperienced sluts seem to think their husbands can somehow intervene and save them from the onslaught of non-stop fucking it takes to knock them up quickly. After the first couple of days, they acclimate to having their pussies stretched and come to like it. You'll find it much less stressful to watch your wife beg for more instead of begging you to stop it."
"Yeah, I guess," I replied, knowing I had no choice, "May I at least look through the door while she's with you and your friends?"
"Fuck no, Boy," Jeffery responded, "I don't want her to see you at all. It might inhibit her. If you want to see what's happening to your slut, turn the TV on to channel three. The master bedroom is recorded 24/7 and is available on CCTV for anyone in the house to watch." He smiled and laughed a little, "I'm sure that's why, during the first few days of a new slut, the staff just can't seem to get all their tasks done."
With that, he took my nude wife, hand-in-hand and led her to the master bedroom where he and three other men would be power fucking her. I immediately turned on the TV and started slow stroking my cock in anticipation as I watched Jeffery lead my wife to a custom, double king-sized bed.
Jeff introduced my wife to his friends as he entered the room, "Men, this is our slut whore for the summer; her name is Lynda. Isn't she gorgeous? She looks like a young teen. Look at that perfect fuckin body! Don't you just love those tiny tits with their hard nips? And look at this," he said as he addressed Lynda, "Turn around, bitch, and show them that gorgeous little ass. Look at that perfect little bubble butt! Those little ass cheeks will fit completely into your palms. And wait till you feel her hot, tight, wet little cunt. I test rode her a month ago. She knows how to use it; and she's really tight, like a virgin. Her cuck is the only other man to fuck her, and he's just got a clit. This may be the best, tightest piece of ass we've ever had for our summer romp. She's anxious to get pregnant, and she's ripe and ready right now."
As he spoke, he grabbed an unlit stick from an incense burner and broke it into four pieces, handing them to my wife. "We'll draw straws to see who goes first. Longest first, shortest last. First in has the first chance to impregnate you, but last in has the opportunity of fucking out the other's cum to replace it with his own. We're all going to really enjoy taking turns on you. We'll be stretch fucking the hell out of that tight little pussy. It might be uncomfortable today, and maybe even for the next few days, but you'll get used to it. Just do your best to enjoy it. It is definitely happening; no stopping or backing out."
Lynda held out her fist, showing the tips of the broken sticks. First to draw was Jorge, a muscle bound six-foot-three Mexican with a large, uncut appendage protruding from full crop of pubic hair. Next was Jin, the oriental guy that Jeffery previously told me was bisexual. He was kind of thin but nicely built and completely smooth; not a hair on his body below his head. John, the white guy in the mix, whom we favored to father of our child, drew next. He stood about six feet and was moderately hairy except for his shaved, big, thick, cut dick and balls. Finally, Jeffery took the last straw. He was, as I remembered, short in stature, well-proportioned and muscular, very black and mostly smooth, with naturally matted, tight, kinky curls of hair surrounding a massive uncut cock.
They all held out their straws to compare. "Looks like I'm first," Jin excitedly exclaimed as he pushed my wife onto the bed. "Next," claimed Jorge, followed by John and finally Jeffery.
Jin wasted little time. "Suck my cock. Make me real hard for your first fuck," he demanded. Lynda anxiously climbed up between his wide-spread legs and took him into her mouth. She sucked for less than a minute when Jin said, "Damn! This sult knows how to suck cock! Wet your finger and stick it in my ass while you blow me," he directed. My wife hesitated, never having done that to anyone before. "Do it Slut! Don't make me tell you again!" he demanded. I was surprised when she sucked her thumb, leaving it spit covered, then slid it up between his legs. He was obviously enjoying the added sensations and started humping her thumb and thrusting into her mouth. "On your knees slut, I'm going to fuck you like a dog in heat," he ordered.
Lynda didn't object, either to the verbal abuse or the demeaning demands. She took the position and Jin worked his cock all the way into her naturally lubricated pussy. As he held her hips and rutted, Jorge moved into position above her, pulling her head into his lap. "I'm next," he told her, "get me ready."
I watched the big-screen TV intently as Jeffery and John stood at the bedside, slow-stroking, just like me, watching the guys spit roasting my wife, Jin fucking her while Jorge fed her his cock.
"Oh fuck! I'm cuming!" Jin cried out as he buried himself as deeply as possible in my wife's pussy and unloaded. I watched his ass cheeks clinch rhythmically, probably a dozen times, as each cum spurt raced through his dick and deep into my wife's belly.
"Pump it in, Jin, fill me! Give me your baby," Lynda moaned as she pushed her ass back firmly onto his throbbing cock, "Oh shit! Fill it!" she went on. These were the first words I'd heard her speak since she was escorted into the room set up exclusively for her gang bang.
When she took her mouth off Jorge's cock to beg the man inside her to fill her up, Jorge moved into position, ready to replace the cock spewing cum into my wife's eager cunt. As soon as he pulled his still hard, but spent cock out, Jorge pushed in, plugging her cum dripping. gaping hole. Jorge really stretched her, just as Jeffery had done a month ago with a cock as big as her forearm. Her pussy, well lubed with Jin's cum, amazingly accommodated the huge member. Like Jin, he grabbed her hips and pushed in balls deep, but only an inch at a time, pulling out before pushing back in with another inch. As he fucked, Jin moved up to my wife's mouth and told her to clean him. She eagerly licked from balls to head.
Jorge pulled his cum slicked cock from my wife and flipped her over, placing two pillows under her ass for better access. He put her legs up on his shoulders, then rode her hard, pushing all of his huge cock in with every thrust. Each rapid insertion culminated with a loud 'smack' as his now cum matted pubis slapped against her juicy cunt. I wondered where all of that cock was going. Her cunt was obviously much deeper than I ever imagined. She really was 'being fucked in places I'd never touched'.
"Give it to me, Jorge!" Lynda begged, "I want your cum. Please fill my pussy! Pump it in!" she begged. He pumped hard and fast. I stroked my cock in time with his thrusts while watching.
I was so excited, seeing my wife eagerly fuck these men. I knew I should have been jealous, but I wasn't; I was proud of her; thrilled that she could give these men such intense pleasure and so happy that she was getting what she needed. She loved it. I couldn't wait for the next man to push his big dick into her cock-hungry pussy. "Fuck them, honey, fuck the cum out of those big cocks," I moaned as I watched and stroked, "Ohhhh, fuuuccckkk!" I groaned as I reached the point of no return. I splashed my load all the way to the headboard and splattered my face and chest with one of the biggest cums of my life.
Immediately following my release, as if mimicking me, I heard Jorge scream, "Ohhhhh, fuuuucccckk! I'm cuming already!" Like Jin, he held himself in place, deep inside my wife while nutting inside her. She reached back to push his ass down, helping him pump it in deep.
"Mmmmm, yeah, Jorge, that's it. Give it to me!" my wife moaned while he filled her. As before, the next to fuck her was ready and waiting for Jorge to get out of his way. As soon as he withdrew, in went John, plugging her before all but a small drip of cum escaped. Like Jorge, he slid his whole massive dick all the way in, but she was totally ready for it and took him all at once. He pumped her a couple of times, then without pulling out, rolled onto his back, exclaiming, "Ride me, slut!" And ride him, she did! Someone refocused the camera so I could now see a close-up of her tightly stretched hole sliding up and down John's frothy, cum slicked cock. As she rode, he completely cupped her little ass cheeks in each of his hands, helping her bounce on his fully inserted dick.
"Here it comes, Bitch," he announced after some twenty minutes of continuous fucking while alternately holding her little ass cheeks and squeezing her tiny tits and hard nipples. Lynda leaned slightly forward, giving everyone a clear view of her pussy fully impaled by John's cock. As she kept him inside, balls deep, she moved back and forth instead of up and down, making his huge member churn her insides. His heavy balls elevated and nestled tightly against the underlying shaft as he pumped my wife full of competing sperm. As he jetted his cum into her, he grabbed her hips and tried to slow her down, the thrill of a rapid fuck while cuming being too intense for him.
"Shit! Shit! Oh, shit!" he screamed, "Slow down, Bitch! That's too much!"
His pleas fell on deaf ears. Lynda was having an intense, overwhelming orgasm. She just kept riding hard and begging for more, "Aaaagh, Ooooohhmmm, Yeaaah, Give it to me!" my wild woman begged as John, her favorite of the men, filled her pussy.
He finally went limp and Lynda rolled off to his side. Jeffery immediately put the pillows back under her ass. "Keep that baby juice inside," he told her as he slid his massive black cock all the way into her.
"Oh My God, Jeff, this is fucking awesome!" Lynda told him, "but I'm about done. I can't take any more. I'm really sore," she complained, "but it's soooo good!"
Jeffery just laughed, "You're not even started, my little whore. We're going to fuck you all night long. If you're lucky, we might not go fishing tomorrow, just so we can stay here and fuck you all day too." He rutted hard, pushing his entire length all the way in, then pulling completely out. Each time his cock exited, the ridge of his massive mushroom head grabbed a load of cum from deep inside and pulled it out. Cum flowed down the crack of her ass and puddled on the pillow beneath her.
I was again stroking like a sixteen-year-old boy as I watched this big black cock pumping into my wife, extracting the creampie of the three. Before Jeff even finished, I was imagining his black monster cock spurting potent seed deep into my wife's belly. It pushed me over the edge. Once again, I nearly doubled over in ecstasy as I pumped out another big cum load.
"Here it is, Baby," Jeffery told her as he planted himself deeply and firmly to unload rope after rope of hot, thick, sticky, wet, sperm laden nut into her. He finished, popped out his cock and adjusted the pillows under her ass. "Just lay there with your ass up. Keep that load inside until we replace it with a fresh batch. We'll give you a few minutes to rest before we go again," he told her. "After we do you again, you can decide if you want to come down for dinner or just stay here and get some needed rest. We'll be fucking you all night."
"Jeffery, please, I've never been so happy. I love it, and I don't want to complain, but," my wife started to explain.
Jeff interrupted, "Then don't," he said, "I already told you, this is going to happen. You are the whore and my friends and I are the Masters. We'll decide when and how you're going to be fucked. What you want is of little consequence as long as we inseminate you. Trust me, we're doing our best. You may feel sore. Your pussy is puffy and swollen, but there's no blood. We're causing no injury, just a little discomfort that you'll come to love. That little pussy of yours is just getting started."
I watched as he and the other men dressed, leaving my well fucked wife spread open on the bed.
"We're going down for a drink. Would you like us to bring something back for you?" Jin asked her.
"Scotch, straight up? A big one." my wife replied.
"Sure," he answered, "I'll be back with it. You just make sure to stay there with your ass up until I return. Let that baby juice work."
I could hear the men talking downstairs, in the den, but couldn't make out all the words. They obviously were discussing my wife and rating her. I decided to join them.
"Hey, Cucky, come on in and meet the rest of the studs servicing your wife," Jeffery said as he saw me in the doorway, "This is Jin, Jorge and John. By the way, your wife's doing exceptionallhy well. She obviously realized what she's been missing and is thoroughly enjoying herself. She is a natural; absolutely loves putting out for real men!"
"I'm Ed," I responded following Jeffery's insult and incomplete introduction as I held out my hand.
"You are 'Cuck', 'Cucky', 'Cuckold', 'Sissy', 'Bitch', 'Boy', or whatever we chose to call you while you're here. You can use any name you like when you get back home, but this summer, you'll respond to those names. You don't have a problem with that; do you, Sissy?" John asked.
"I'm not a sissy!" I objected, lowering my hand when none of them reciprocated.
"Don't let your arrogance and pride keep you from getting what you need, Boy. There's no criticism or judgement here," Jorge assured me, "Jeff has told us about you and we know you are a cock sucking bisexual who, given the chance, would probably love to take a big, hard cock up your ass. You want to watch real men with big cocks fuck your wife the way she deserves, and we know you want to eat our cum from her. None of that's going to happen if you don't acknowledge what you are. You are a tiny clitty dicked, cock-sucking, sissy cuckold. That's not a bad thing; it's just who you are. All of us know it; even your wife knows it; so why do you pretend that you're not? Just admit it. Is that such a problem for you?"
"Yes; I suppose it is," I sheepishly whispered as I looked down at the floor, "It's just that I've been hiding it for years, denying what I've known about myself since puberty. It's hard to acknowledge and I can't share that with my wife. I think I'd die if she knew," I confessed, telling these strangers things I could never admit to anyone else.
"Well, Sissy, there's no keeping that secret here on the island. You think she doesn't already know? She wants you to be happy; that's why she encouraged you to suck Jeffery's cock. She knew you wanted to; and she wanted you to know it's okay. It's time to fill your role properly. One of the basics of that role is to properly address superior men, real men with real cocks who know how to satisfy your wife in bed; like us. You may call us Master or Sir."
"Yes Sir," I answered, concerned about what I'd gotten us into.
Jin then stood in front of a chair and told me to come over. "Take my pants down and suck my cock, Sissy, right here in front of the others. Let's see if you are as good as your wife." As I timidly approached, he went on, "Be truthful now. I plan on fucking you, would you like that?" After my silence, he went on, "If you ever want that ass stretched by my cock, your better honestly say 'yes', right now."
"I haven't done that since I was a young teen, Sir," I finally replied.
"Answer the question, Sissy," he shot back.
"Yes, Sir. Maybe; I think so, Master," I admitted, knowing I really wanted to do it, but afraid to let my wife know. 'I'm not gay', I told myself.
"Get on your knees, Boy, and suck my cock. Make it nice and hard. Get it ready for your wife to ride again," he directed.
I dropped to my knees and slid my mouth over his uncut dick while he sat back in the chair. I took most of him in. He wasn't as big as the other three, but he was still probably twice my size and way more than a mouthful. I didn't care that the other three guys huddled around, watching me. I pulled his foreskin all the way back and sucked his sensitive, raw knob while pressing a finger to his ass hole. I knew he liked that after watching him demand it from my wife, and I wanted to make him happy.
Jin grabbed my hair and pulled me off, "Sissy, I'm going to ask you one more time; you want to be my bitch? You want my cock up your tight little ass? Last chance, tell the truth."
"Yes, Master, please. I want you to fuck me." I admitted.
The guys all laughed at my true confession. "Knew he was a little fagot!" one of them said.
"You did a good job," Jin told me, "You suck even better than your wife. I'm all boned and I'm going to fuck your hot wife again. What's her favorite position, Cuck?"
"She likes it on her knees," I volunteered.
"That's what she's going to get, right now," he replied as he took the stairs two at a time, his bouncing cock leading the way, "You can bring her a double Scotch, straight."
By the time I'd poured it and taken it up, he already had her on her knees and was just about to enter her.
"Leave it," he demanded, "and get out."
"Yes, Master," I reluctantly replied, hoping my wife didn't hear. I went back downstairs where Jeffery told me that Jin would definitely top me, but to be patient. "We have a strict rule; all cum goes into your wife's pussy till she's pregnant. After that, Jin will have your ass, as well as hers. Shit, we're all going to have some of your wife's ass," he smiled, then went on, "Jin really enjoys fucking the cucks right next to their wives while she's impaled by another stud. She'll watch you being fucked, removing any doubts about what she already knows about you. You can think about how you're going to deal with that while you take turns fluffing the rest of us for your wife. We're all going to do her one more time before dinner," he said as he lowered his pants and sat in the chair, waiting for my mouth."
I sucked them all to a full erection for servicing my wife. I have to admit, I loved having their dicks in my mouth. I really wanted to do them to completion, but understood they were saving it for my wife. I was so turned on thinking about how much cum she must have taken and got a little taste of it when some of the men returned with cum glazed cocks, direct from my wife's cunt.
After performing cleanup for John, the last to fuck Lynda, I was told they were going to shower and change for dinner.
"You can go to your room, Cuck. Just come down at seven. If your wife is up to it, you'll get to see her then," Jeffery told me.
As I left, I overheard John say, "I plugged her, she's loaded and ready,"
'Ready for what?' I wondered. Shortly after seven, I found out.
When I went down, I found the men seated, enjoying a cocoanut shrimp appetizer.
"This is dinner theater for us, Cuck. Go join your wife on the flokati rug," Jorge told me, "We'll give you direction."
It was comforting to see and caress my well used wife. She too welcomed my love and tenderness.
"Are you okay, Baby?" I asked.
"Yeah," she assured me, "I'm just sore. I never, ever imagined anyone could be fucked as hard and long as these big guys have been doing me. I didn't know what a real fuck was until a month ago when Jeffery did me. Now, I'm getting one after the other, they just keep fucking me. I have to admit, it's awesome, but I don't know if I can keep going. I'm really sore; but they don't care."
"Enough chit-chat," Jorge said, "Let's see you gobble the biggest creampie of all time, Cucky. Sit on his face, Lynda, and pull that plug."
I lay back as expected and my wife straddled my face, looking down into my eyes. "They've all fucked me repeatedly, and they keep me plugged or ass up so it won't leak out. It's going to be a lot," she warned me, "You can pull the ass plug out of my pussy whenever you're ready," she said.
I opened my mouth wide, pulled out the plug. I was immediately inundated with a massive load of cum. It gushed out of her, filling my open mouth and spreading over my cheeks. I worked at swallowing it, but it was thick, sticky, and hard to get down. It stuck in my throat and gagged me. I pushed Lynda off so I could sit up and cough. Big globs of sticky, white cum shot out of my nose. The men at the dinner table roared, "Look at that! Sissy is chocking on our cum! Look at it shoot out of his nose! Fuck, little Cuck, you go, Boy! Good job, now finish eating your wife out, suck it all out!" the lurid comments came.
When I could breathe again, I eagerly went back to my wife's cum-filled pussy, this time with her facing south. I licked from clit to ass hole, over and over as she slid back and forth over my cum-slicked face and sucked on my cock. She entertained the spectators with a great, moaning, quivering orgasm. When she had enough, she kissed me, eagerly sharing the load in my mouth and on my face to the delight of the four men.
"Hot, fuckin hot!" Jeffery commended, "Please come over here, both of you," he requested. "Before you shower and join us for the main course, there's one more thing that must to be done," he said, handing something to Lynda, "Put this on your sissy. He's been getting way too much pleasure form that little dick of his and needs to be controlled."
It was a small, chrome, steel cock cage, with a sprinkler tip, only large enough for my flaccid penis.
"Why, Sir?" I asked. "I've not done anything! All of you are doing as you please. I'm begging, don't deprive me of at least touching myself. You know I'm impotent and won't interfere with one of you impregnating my wife. What am I supposed to do when I get horny?"
"Stop whining, Sissy. We have been doing this for years, and know what's best for you. You'll thank us later; or not; doesn't matter. It's what we want and that's all that counts," he told me.
Lynda took the cage from him, then watched and listened as he explained how to install it. "Do it right here where we can watch," he told her.
I don't know why, but the thought of being caged somehow excited me. I was fully erect and impossible to fit into the tiny cage.
"Ya best lose the boner, Cuck, or I'll tell your wife how to make it go away; and you won't like it," John said.
I couldn't make it go down. I was excited, having my wife on her knees, manipulating me in front of four big studs, even if it was to confine my dick. The more I thought about it, the harder I got. John whispered in my wife's ear. She looked at him incredulously, shaking her head. "Do it!" he shouted.
Without looking up at me, she reached for my cock with her middle finger cocked against her thumb. I could see it coming, but not soon enough to do anything about it. "Snap" the sound came as she released her finger, smacking the tender head of my dick with all the force she could muster.
"Ouch! Oh fuck! That fuckin hurts!" I cried, as I covered my rapidly deflating dick with both hands to protect it.
"That's better," Jin said, "No one has use for that little thing, and soon you won't miss it either. Cage him, Lynda, and give me the key," he told her.
After being crammed into the tiny dick cage, I made one more pathetic plea to Jeffery, "Sir, please, I'm not impeding you in any way by having access to my cock. It won't keep you from fucking my wife as much as you like. Please, Master, don't keep me in this thing!"
Jeffery just laughed, "Just stop already, Cuck! Everything that goes on here is for our pleasure and amusement, nothing else. If we have the slightest whim, regardless of how much you may hate it; you'll comply."
"Here's the thing about caging you," he explained, "For your sake, I wasn't going to say this in front of your wife, but you just won't quit. You're the only one that enjoys that useless little nubbin, not even your wife wants it since she discovered real men. That doesn't make you totally useless. You make a very hot sissy; you just have to be less self-centered and selfish. Give yourself in ways others can enjoy you. You'll come to love it and you'll eventually have as many intense orgasms as before, but with new and different stimulation. I've never forced anyone to do things without giving them a way out. I'll give you the same option I've offered every one of the previous cuckold boys. You can leave; go home. But you wife will eagerly complete her commitment. She's having the best time ever and will be going home pregnant in three months. Just ask her."
When my wife said nothing, I accepted my fate, "I don't want to go home, Master."
You kids go shower now, and then you may have something to eat with us.
Before showering, I stood at the toilet to pee as I'd always done. My wife pointed out the impossibility, "You'll have to sit, like a girl."
She was right, there was no way to aim it while caged. I sat and looked between my legs as I let it flow. My stream scattered everywhere through the sprinkler tip, showering the entire toilet bowl. 'Damn,' I thought, 'just one more thing to take away what little masculinity I had left.'
We soon joined the others for steak and lobster, and after eating, we had drinks. The guys pushed extra to my wife, then all four escorted her back upstairs. Before leaving me, Jin suggested that I might be more comfortable with my newly caged dick if I just sat out on the beach and watched the sunset. "You'll not want to be watching your wife right now. Once you get used to being caged, you'll not bone up quite so easily. It can be painful when your cock tries to burst out of its confinement."
I took his recommendation, and fell asleep in a lounge chair at the water's edge listening to the waves crash on shore. I awoke at dawn and went up to our room, but couldn't resist peeking into the master bedroom. Three of the men were in various states of dress as they readied for a day at sea while they watched Jeffery on top of my wife, pumping his thick black dick into her.
My cock tried to break out of its confinement, bulging out between the gridwork of the cage. I tried unsuccessfully to think of something else, and retreated to our room. I couldn't erase the image of my wife's pussy stretched around Jeffery's rutting cock. I turned on the TV. I just had to see it one more time; even if it was exciting me into cock torture.
Jeffery was balls deep, just finishing pumping his load in when the TV came on. He got up and began dressing to join the other men. "You can stay here and sleep, Lynda, or you may join your husband," he told her, "We'll be back around four again today. Remember, your Sissy is caged. He'll be extremely horny with no way of relieving himself. You can only exacerbate that condition. I'd actually like you to do that. Let him eat your pussy. He'll be very eager to do it. He's going to have to learn new ways to get off. I'll tell you how to help him with that later, but first we're going to leave him to his agony until he starts having wet dreams again, just like he did when he entered puberty. Don't feel bad for him. He's going to learn a whole new way of get
---