Every evening Dee would be on her laptop looking for responses from her ad that she had posted the other night. Each night I would ask her if she had any and the usual answer was no ,"Well don't fret it we still are having great sex together" I said. I also told her we still have more things to explore with each other.
I sat beside her rubbing her back "I cant believe how you turn me on now"I said as she was closing her laptop. "You really haven't changed much but since we started having sex I realize now you are really beautiful". Dee leaned back against me on the couch and gave me a kiss"I am glad we started doing it " she said ."I also have some things to do with you that you never would have thought I would do" then kissed me.
"I bet you do" I said as I remarked about how turned on she was taking pictures the way we did the other night. "I thought taking sexy pictures was just a guy thing but you seemed to enjoy it"I said.Dee chuckled "well my ex-husband turned me on to that"she said "even video's too".Dee turned around sitting cross legged beside me "videos are really hot".
She started getting excited as she told me how her ex would video him and her having sex. She said"seeing him do me from different angles made me feel like a porn star.He even made a couple with Lisa and I doing each other ,the close ups were awesome.Even after we broke up I used those pictures and videos to get me through those lonely times.I will have to see if I can find them"she said "do you like porn". I told her I would love to see her naked when she was younger then gave her a deep kiss ."I wished I would have seen you naked when you were just 18 ".
I never realized that Dee was such a nympho but having sex with her every night since she moved in proved she was. Even now while she was talking about pictures she was rubbing my cock through my jeans. When she was telling me about seeing herself sucking her ex's cock she was unzipping my pants. Within minutes she was giving me a great blow job. I had to admit thinking about making a video of her doing this to me was on my mind. I looked at her phone sitting on the table then picked it up,"smile "I said snapping a picture when she looked up.
She gave a big smile then started sucking me deeper knowing she was on camera.I switched it to video and began shooting her sucking from different angles. "Baby you give great head " I said, encouraging her to take my cock deep down her throat. "If I only knew how well you do this when we were younger" I said, taking a deep breath. Watching her head bob up and down while her hand jerked on my cock,"I would have fed you my cum every night". I took a deep breath as I felt myself starting to cum ,She was drawing my load from deep within"I'm cumming "I said.Dee never slowed her sucking until I emptied my sperm in her mouth .Even empty she continued to suck me until I had to pull her head away and then drew her up for a kiss.
She pushed me back still holding my cock ,kissing me while she pushed a little of my cum into my mouth.Seeing I didn't shy away she pushed even more into my mouth now her tongue and mine were swapping it back and forth. There was a different taste to it this time because it was all mine but it didn't matter we swapped it until we both swallowed it all. Finally Dee pulled back "well was that okay" she said wiping my lips with her finger.I smiled and opened my mouth"I swallowed I said then kissed her "Good job"she said "you will learn to like it, maybe even like getting it from the source better".
Dee then got up telling me she was going to take a bath and left me there on the sofa.I picked up the phone and started reviewing the video ,it was hot. I watched her sucking on me from different angles until I saw some of my cum dripping down her chin. I saw for the first time how her eyes widened when the first shot of cum blasted down her throat.Her eyes then closed as I could see her cheeks continued to suck in and out all the while my cock pulsated against her lips. I turned her phone back on video and pointed it at my hardening cock then to my face."Oh sweetie you could be a porn star" I said telling her how seeing her suck me off was really a turn on.I then turned it back on my cock as pre-cum was seeping out .
I turned off the phone then drifted off to sleep thinking about some day videoing her with another woman. I never heard her come in to wake me until she sat down and her body touched my side. I opened my eyes seeing her sitting there viewing the video on her phone.
I still can't believe I have never noticed how beautiful she was,how her short hair accented her cheek bones. Her tiny nose and lips flowed smoothly around her chin ,when she looked my way her brown eyes sparkled. How her smile was of content and widened when she saw me staring at her.
When Dee stood up is when I realized she was dressed in a green velvet top and short velvet skirt even the stockings she was wearing were green.I smiled when she stood beside me "my little elf I said looking up at her,then noticed she had nothing on under her skirt."I remember that outfit" I said as she stood there gladly showing off her slim body"but it didn't look as good on you then as it does now.
You gave me that picture on my 16th birthday in a card" I said, still looking up under her skirt."I wanted to give you this one"she said holding out an old picture .It was the same picture but the top was undone and the skirt was pulled up showing a neatly trimmed pussy dyed green.
Gene took that of me for you on your birthday just before he fucked me . I was wearing this the night I woke you trying to give you a blow job.I was hoping you would have fucked me in it too but you got mad and sent me to my room in tears. I kept it hoping some day you would want to fuck your little elf "Dee said "would you like to fuck me now".
"Gladly" I said, taking her hand as she moved up on the sofa straddling my legs. I was smiling at her positioning my cock as she sat down impaling herself on it.I reached up moving the green vest away from her tiny breasts"much better in person"I said pinching her perky nipples.Dee was rubbing her clit staring down at me smiling as I began to tell her how I loved my birth day picture."I jerked off so many times looking at the picture wishing you weren't my sister"I told her.I didn't but said that so she thought I did"I even wished I wouldn't have turned you away when I woke up with your sweet mouth on my cock. I was just in shock and I was very sorry that I made you cry" I said moving my hand up to her cheek.
As Dee rocked back and forth on my cock I could feel her getting wetter . I told her how I hoped when she turned 16 I could jerk off for her ,"I knew as my sister we couldn't have intercourse but I wanted to show you how hard you made me". None of what I was saying was true but she didn't have to know that.I was playing into her fantasy about fucking me and it was working .
Dee was fingering herself faster as I continued to tell her how I thought about her with her then boyfriend. How I pictured her blowing him the way she tried blowing me .How every time I jacked off looking at that picture I wished I could have seen her young pussy.How I was careful not to shoot my load on that picture and ruin it "I even jerked off one night standing by you bed while you were sleeping"I said.
By now Dee's juices were running down my shaft when she had a powerful orgasm, cried loudly then collapsed on my chest. She laid there panting with my cock still buried inside her sloppy hole as she regained her composure.
When she finally recovered she sat up and laid back with her legs spread "really you jerked off thinking about me"she said.Dee slid two fingers inside herself as she laid there displaying her pussy to me "jerk off for me now"she said ."Cum all over my pussy like you wished you were doing when you looked at my picture.
I got on my knees jerking my cock at her tiny pussy glistening with her juices as she stared directly at my cock. Her mouth was open as she waited patiently,she looked so sexy laying there , Seeing her flushed cheeks and the lust in her eyes every time she looked at me . "Do it shoot it all over me"Dee said begging me to cum . The first shot landing between her tiny breasts leaving a stream down finishing with a pool above her pussy. She was smiling as her hands wiped my cum around on her chest and belly. I laid my cock down smearing the pool of cum around on her mound then pushing it down her clit.She let out a moan when my cock entered her wet hole and I bent down giving her a kiss.
She wrapped her arms around me and said while our bodies slid around on each other,"thank you". Thank you for doing that, I only wished you would have done it back then"she said. "Every time I had sex with some one "she said " I would come home and rub my self thinking about you next to me. I would snuggle in next to you feeling your cock push against me.I would carefully rub myself afraid to wake you pretending it was your cum inside me"she said still holding me tight.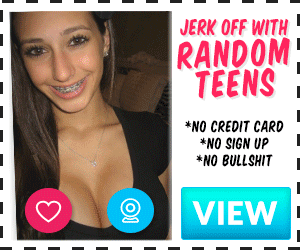 " I am glad you didn't" I said because we probably would not be doing it now". I laid down beside her and we moved into our usual position with my hand on her breasts and her butt against my cock.I kissed her cheek "good night my sweet little elf" I said as we drifted off to sleep. "I love you" then closed my eyes thinking off all the times we laid here like this growing up.
---