I made it through my first threesome weekend with Joe and Danny. I'm glad now that Joe suggested this. Feels like my libido has gone through the roof since hitting my 40's.
Totally awesome experience. Not for everyone, but it surprisingly is very satisfying for me. Since I tried this for Joe, his cousin Danny, the deal was if I did do it, that my eager friend, Dee, could come over and see how it goes.
Joe and Danny had to leave Sunday evening. I called my adventurous, horny bestie, Dee, and told her about my weekend. I told her to keep the upcoming weekend open so she could spend it here with the boys and me.
Dee came over for Monday coffee and talk some more about my weekend of sex with Joe and the youngster, Danny. Dee said she couldn't wait and would be here Friday, early.
Dee has been married as long as I had been. The suspicion was, that her old man has a woman on the side, like what I got divorced over. They rarely have sex and when they do it doesn't last very long. He doesn't think about Dee's satisfaction. Oh well, enough said about that.
Dee was elated, very excited as we sat at the kitchen table. She was thinking out loud as she munched on an apple fritter.
"I'm getting laid this weekend, woo hoo! Very well hung, you said these two are, huh. Making me wet just thinking about it. It's going to be my turn now to experience what you had last weekend. Getting dicked by two handsome, young studs. Gives me the shivers, Dot." Dee rattled on
Dee was always a highly spirited person. The excited manor in which she was now, knowing that she'd be having sex with young Joe and Danny, reminded me how she was when we were naive school girls long ago.
Dee left with a skip in her walk. I didn't see her again until Friday afternoon, but we talked on the phone all the time til Friday.
Dee arrived looking vibrant. She had on something I never saw her wear before. She borrowed it from her daughter, Kim, who is away at college.
Something called a blue jean street wrap. A short casual skirt thingy, and a front buttoned, blue jean tube top thing, and white high top tennies. Looking very youthful for her 41 years of age.
Dee said, "Lets have a drink, a few of them.", walking to my small living room bar.
"Dee? Are you nervous?" I asked, chuckling a bit at seeing her like this.
"Kind of, yes. You think I look ok?" She asked.
"You look lovely, Dee. Very hot and desirable. You could attend high school and no one would have a clue that you graduated over 20 years ago. What you drinking?" I told my silly, nervous friend.
"Jack and Coke, make it a strong one." Dee said as she slid up on the bar stool.
I was snickering as I poured her drink and Dee said, "What? What's so funny, Dot?"
"You, being nervous. Didn't you laugh at me when I felt the same way last Friday?" I told her and tried getting the grin from my face.
"Yeah, guess so, just stop it. Not funny. My stomach is in knots." Dee said, taking a swig of her drink.
"I felt the same way. You'll be ok. Once the naughty stuff starts to happen, you'll forget about being nervous." I told Dee, then added,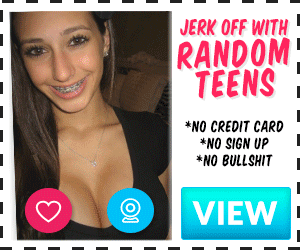 "Joe tells me that he isn't having sex with anyone else but me. Just as I'm not. So it's 5 days that we go without until he comes over again for the weekend. He and Danny are both highly excitable, as you can imagine at their age. Before we do anything else, to calm his excitement, I've been sucking him off, so it's not like two, three pumps and he's cuming already." I explained to Dee
"I love sucking cock, and balls. You did that for both of them last weekend, huh?" Dee asked, grinning at me.
"I was going to, and started with Danny first. We were in my bed, Danny stretched out and I was sucking his nice cock, right. Joe couldn't wait and got up behind me. He fucked me while I was sucking Danny's cock. A wildly exciting experience." I told Dee, as she smiled from ear to ear.
"That is so bad, Dot. Very naughty, you little pig." Dee laughed.
"Naughty weekends. That's what this has become. Now you want to be a naughty, little piggy, too." I said, both of us laughing.
Dee downed her drink and got up to make another. Then a knock came to the side door in the kitchen. I looked at the clock and told Dee that it must be the boys. They were early.
It was Joe and Danny. Joe smiled brightly when I opened the door, "You look great, Dotty." Turning to look at Danny, "Doesn't she look great, Danny?"
"Yes sir. Beautiful, Dotty." Danny smiled.
They came in and I said Dee was in the living room at the bar. Joe put his arm around my waist as we walked to the living room and softly said,
"I've really missed you." Joe's hand moved down and squeezed an ass cheek.
Dee swiveled around in the bar stool when we entered the room. Had her tanned, pretty legs crossed. She smiled and said hi to Joe. Then I introduced Danny to her.
Dee was smitten right away when seeing young Danny. Then a flattering complement made Dee blush, which doesn't happen much with her.
"Joe wasn't lying when he told me that you are very attractive, lovely young woman."
These boys like to use that term, young woman, because they know it makes us feel good about ourselves, and get them laid. That's what we're all here for anyways, but they're polite, flattering young men.
I turned to Joe and expressed how much I have missed him all week, too. Danny walked over to the bar and shook Dee's hand, then got a beer for he and Joe. Dee had the bottle of Jack on the bar. Danny said he'll have a shot with his beer. He poured one for Dee also. It appeared that they were hitting it off as they smiled at each other and clanked shot glasses.
Joe and I were standing feet away from the bar. Joe rubbed my shoulders and we kissed. I slid my hand between us and felt his crotch, feeling his fat cock.
"Let's do what we always do on Friday when you get here." I said, grinning up at young Joe.
"Oh man! Dotty. You are such an awesome woman. Please do. Been thinking about you, and how you do me. Thank you for being so thoughtful." Joe said, kissing me again as I squeezed his now hard cock.
More next post.