Dee was excited and couldn't wait to tell me about a reply she received about the ad she placed."Come here"she said in a giggly voice that I remembered from her childhood days.The excitement she would show when she was eager to tell me some thing.Some times just the littlest things would get her this way as she took my hand leading me to the table. She sat down at her laptop and opened the message "look "she said as she opened a photo."She looks pretty doesn't she"Dee said pointing to the woman's picture standing with her hands on her hips. It was a side shot of the woman dressed casual, long curly dark hair halfway to her butt. "I wish I had her breasts" she said pointing to them,"They are nice" I said "but wouldn't look good on you"I said looking over her shoulder. I kissed her neck"your perfect the way you are"I said ,cupping her breasts "I like what you have".
I could tell she was excited by the way her nipples were erect.Dee never wore a bra and I like it that way. As a teenager I often would tease her about them poking out from her tee shirts.
"What about the guy?"I asked her, "he is okay "she said opening his picture "looks professional"she said."You're right" I said the picture showed him dressed in a business suit with a tie.He was slim with some grey hair ,clean shaven and a nice smile. The pictures of both of them looked as if they were professionally taken in a studio.
Dee then pulled up their message and it was quite long ,"here sit down }she said " I will get your coffee". The message read as this.
"Hello there children,our names are Greg and Gina.
We saw your ad and are interested in finding out more about you two,but before we get started let me tell you a little about ourselves. I am Greg and I am the one writing to you at this time just to clarify that. I realize that we are a few years older than what you two are looking for as I am 53 and Gina is 51,We both are childhood sweethearts and have been married for 25 years. We have two children both of which are on their own and we have now become empty nesters . I am a sales rep and travel a lot and Gina is a high school teacher . We own a cottage near you two where we spend the summers and would be able to entertain there.
We have always had a great sex life but since our children are now on their own we have become rather bored. Gina has tried being with a woman back in her college days and has lately shown an interest in it again. I have never been with a man and It is Gina's idea to have me try it. I am open minded and have explored many new things with Gina as she has quite the imagination. Seeing her with another woman would I think be erotic and fun, it could even turn into a regular thing. We are not looking to bed hop and hope we won't have to look any further if you would consider us.
We are looking forward to hearing back from you and possibly meeting at our cottage soon. A nice picnic and bonfire could be a romantic getaway for all.
Thanks Greg
Dee came back with my coffee "Well what do you think "she asked as she stood behind me with her hands on my shoulders."I think you should write them back and set up something. Their cottage is only 50 miles away and since it is getting nicer out a picnic would be fun."I think so too" she said" now let me get dinner for you "and went about doing so.
We talked through dinner and decided since Greg and Gina sent us a g rated picture maybe we should send one as well.We took several pictures of us then Dee wrote a nice letter saying how happy to have them respond to our ad. She explained that we haven't been with anyone yet and just recently started having sex with each other .We as well are looking for just one couple to be with and believe it would be better that way.She gave her our phone number saying a picnic would be nice and we are not that far from your cottage. Dee left it as that and sent it,
About an hour later we were in the living room when Dee received a phone call . After finding out it was Greg she told him she was putting them on speaker.Both Gina and Greg could now start talking to both of us .They sounded pretty pleasant and we had a nice talk all of us felt good about our conversation and decided we would meet at their cottage on Sunday.
I could tell Dee was aroused half way through the conversation as her hand was under her skirt.I could see by her dress moving that she was fingering herself as they talked.I chuckled thinking to myself Dee sure gets excited easily. I would have to say hearing Gina talk sent blood flowing to my cock.She had a seductive voice about her that even made me comfortable .
"I am so wet"Dee said after saying goodbye,I hope the meeting goes well it has been a few years since I have had sex with another woman.She turned to me giving me a kiss just as she got a message on her phone.She sat back and said "holy cow she is beautiful ,look"she said turning her phone towards me. It was a picture of Gina and Greg standing there naked and she did look hot.
Dee was quick to text back"oh mommy I can't wait for you to hold me can I sleep with you and daddy".Dee then sent a picture of herself on her hands and knees "maybe my brother can play too".I then looked at their photo again"wow she is hot"I said. "Greg has a small cock "Dee said "but it is all how you use it.Wait till she sees yours up close Gina will love it" she said lifting her dress up . She started rubbing herself again as another picture came up.
This time I moved up against Dee looking at the picture they sent ,it was even hotter.Gina was standing while Greg pressed a dildo under her hanging pussy lips."Oh daddy" Dee texted back "I want to play with that toy too can I please. Do to me what you're doing to mommy and I will do this to you", sending a picture of her blowing me.
I then slid a hand down to Dee's pussy, she was really wet and welcomed my finger with a soft moan.Her pussy was getting wetter as she texted .Finally she texted to them telling them she has to stop and give her brother a blow job.I had worked her pussy into a frothy state with my two fingers inside her when she stopped texting and pushed me back.
Dee had just got my pants down and started stroking my cock when the phone rang. "Is your sister giving you a blow job "Gina said when I said hello,I almost blew my load hearing Gina's stern voice."Yes mom she is and I can't stop her ,but she does it so good. Daddy wants one too, will she give him one next"Gina said "while we watch.I am getting horny thinking about you and your sister being naughty. I am so wet that daddy can't lick me fast enough. Will you do it when your sister sucks daddy off?"Gina said, taking a deep breath."Your cock is much bigger too will you fuck me with it "she asks "You can cum in me so your sister can clean me when you're done".
"Yes mom " I said "she has been wanting you to lick her too.she has said you do it better than me.Oh mom I have to go because I am going to cum"I said letting out a loud moan , I then said I am cumming and started filling Dee's mouth. "Swallow it all Dee don't miss any of your brothers cum" I heard Gina say.
She must have also come because her words were scattered and I heard her moan. Dee spoke up "He came a lot mom ,is dad ready "she asked "no Dee your daddy just came in me .I can't wait for you to come clean me and then watch them get each other hard again". Gina said "we can't wait until until Sunday I think we will have fun, good night you two". We said good night and hung up .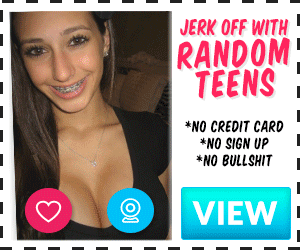 "That was fun " I said to Dee, giving her a deep kiss, "I think Gina liked your pictures . I think she also would like to see me sucking his cock too",Dee said. We both agreed that was the first phone sex either of us ever had.
Dee slipped off her dress, "let's get these pants off "she said, pulling them down then snuggling against me . As we watched tv we were fondling each other still talking about the phone call. "What should we do this weekend "I asked "should we jump right into a full blown orgy. Or do you think we should get to know one another separately first".
Dee thought for a few minutes "maybe me and you could have sex with each in front of them first . I could tell Gina to come in the room and act like she has just caught her children having sex. She would then tell Greg to come in and I would beg them not to be mad.
I like talking sex with Dee she can be quite imaginative and gets quite wet when she describes her ideas. As I listened to her play by play plan I slid my hand up her thigh knowing what I expected. She laid her head on my shoulder while I started finger fucking her as she concocted her plan. You would be on your back eating me while I had your cock in my mouth.Gina at first would just stand there watching ,she would start rubbing herself.She would make a moan causing me to sit up still on your face still holding your cock.I would start apologizing to her begging her not to tell daddy where she then would call for him to come in." .
I commented on how wild her thoughts were "have you always had these sexual thoughts"I asked.I heard her laugh then said "yes. If you only knew some of the thoughts I had laying beside you when we were kids. Dee was again started stroking my cock back to life"you know Gene had a small cock too,but it was still fun to suck. I bet you wouldn't have any problem sucking Greg's" she said it is shaved too ".She giggled "no pubes to tickle your nose "Dee ran her hands through my pubic hair then down my hairy balls "maybe we need to shave you as well ". I pushed Dee back down on her back "maybe if you shave too" I said just .
"I wonder if Dad was horny as you, " I said to Dee with a chuckle "do you remember mom's younger sister Helen?"I asked her."Do you remember when she would come spend the weekends with us?"Dee with my cock still in her mouth mumbled yes. "She would sleep with mom and dad and you would wake up hearing noises. That is when you then started coming in bed with me because you were scared,I bet they were having sex.
Oh my god"Dee said "your right because after I told mom was when she had me sleep with you every time aunt Helen would come by ". We both laughed "I guess incest runs in the family huh"she said "good now fuck me"
It was time for bed anyway so Dee and I got up off the sofa and made our way to the bedroom. Thinking back I asked her if she remembers when mom would take us to the park some weekends. How every time when we came home aunt Helen would be there. Thinking back now aunt Helen would always bring us gifts and mom and dad seemed to slip away .Aunt Helen would keep us occupied while dad was getting seconds with mom."And mom shared, so you're like mom"Dee said as I laid down beside her. We were laughing as I slid my cock inside her and we began to fuck. "If we have children will they love each other too"she said then said " I cant wait until Sunday". "You are the first girl I have ever been with that has been this way" I said to Dee as my cock pushed deeper inside her ."Never have I been with a girl that wanted to have so much sex,but I love it. I love it too "Dee whispered "now cum in me please ,I love you "she said taking a deep breath as I started fulling her pussy.'I kissed her neck as we laid there feeling my cock pulsating in side her,"I love you to my little elf" . I held her tight to my body as we drifted off to sleep feeling her pussy gripping my cock.
---