t was Friday afternoon as Dee and I were preparing to go out for the evening when she received a phone call from Gina.Thinking that they were canceling out our meeting on Sunday Dee gave me a sad look. I saw her smile come back as she talked and her excitement returned when she hung up the phone. "They want to change and meet us on Saturday instead" Dee said" I think they are pretty sure we will hit it off".
As I waited for Dee to get ready I started thinking how she has changed my outlook on life in just 6 months.What I first thought was just a one time thing has turned into an all out sexual affair. I have witnessed a new side of my sister and actually started noticing just how sexy she is.I have come to realize that my love for her has changed from a sister,to a room mate and now becoming a companion.
Over dinner we were having a nice conversation as usual when she asked if I was concerned about tomorrow."Will it change your feelings towards me"she asked" I have loved you all my life.I know that tomorrow you will likely have sex with Gina"she said ."I am sure tomorrow Greg will have his dick inside me at some time or another". Dee took my hand "I can handle sharing you , can you handle sharing me".she asked.
"That has been on my mind too for the last couple of days"I said "Dee I have always loved you.All my life I always wanted you to be happy and if tomorrow will make you happy I can accept it.Good "Dee said with a smile"it will sure be a lot of fun for both of us,or at least I hope it will.
We finished our dinner and had a couple of drinks before deciding on getting an early nights sleep.Dee was the first one up and rushed me into the shower with her where she carefully shaved my privates and herself.We didn't have intercourse for the first time last night ,just got each other off orally,"I love your smooth pussy" I said before kissing and licking her to an orgasm.
We were on the road by 9 am , excited to be meeting with Greg and Gina .They gave us directions to a diner where we were going to have breakfast with them.Apparently they spent the night at their cottage and were waiting for us as we arrived.We all were a little nervous as this being new for us all,but knowing what we were there for it became easier .
I was shocked at just how beautiful Gina was and told her that her picture did not do her justice.I was careful not to show that I was eager to get her in bed .After all I think she was more interested in Dee as I watched how they greeted each other.Greg and I introduced one another with a hand shake ,he seemed easy to talk with.The atmosphere in the diner was nice and we had a nice breakfast as we sat getting better acquainted
Later they brought us to their cottage which was very secluded, they even had their own private beach.They gave us a tour of their property all while being very open and curious about our sexual activities . I was glad that Dee was being more informative, explaining about our situation flirting with both equally.
"It appears the girls are a lot alike"Greg said with a chuckle as we watched them interacting with each other.He said he wondered how long it was going to be before they both were naked."Usually by now Gina is sunbathing in the nude "Greg said then asked me what I thought of her."I think she is a very pretty lady I bet the young boys in her classes go home with boners.Dee is a pretty girl too "Greg said "Is it weird having sex with your sister"he asked."Who made the first move you or her"he then asked " how old were you two when it all started".I told him it was weird as she was the aggressor but we just recently became intimate."Ever since we were kids we have had a very close relationship.It was just recently my mom informed us that she and Dee's dad were never married .All our lives we believed we were brother and sister and deeply cared for one another.
Greg listened to me tell him how she spent more time in my bed than her own growing up . "Although at 15 she started getting curious about sex which was hard for me .I had to resist her advances and explain how we couldn't even think about sex with each other. "They can be that way "he said, explaining that he and Gina also were together at a young age .
He said that they have had a great marriage so far and would have had more than two children if he wouldn't have gotten clipped.Gina was really the one that got us looking because he was having a problem keeping up with her.
I laughed "I have had more sex in just a few months than I have had in a one year " I said ."Dee is really excited to be with a woman too .So I see "Greg said nodding at them walking around the yard holding hands while the looked at the flowers."We may be in trouble it looks like we have two nymphos on our hands today".As we watched Gina lean over giving Dee a kiss he said"Gina has been excited since we first contacted you two " .
Then the conversation turned to him and I "what are your feelings about us?"he asked."I know the way Gina talks that she expects us to give them a show.I know Dee is expecting that too for some reason they think guys like to give blow jobs . I have never had thoughts of that but I told her if it makes her happy I would try it" what do you think.I asked.
"Same here " he said "I do have to tell you I do have some erection issues , sometimes it doesn't stay hard .It is an age thing I guess , I feel bad I can't keep up with Gina's sexual appetite.I am hoping that's where you may have to pick up the slack for me. I am sure you will enjoy fucking her as I am sure she will want you. Your size perked her interest as it was all she talked about the other night.
We watched the ladies walking back to us."want to bet they are both wet"Greg said with a chuckle ."I bet Dee had copped a feel of Gina's tits ,she drooled over Gina's wishing hers were like them .
When they came to us Dee began to tell us what they decided on their walk. "From this moment on we are to refer to them as mom and dad .Isn't that right mom"Dee said turning to Gina "that's right and you will be helping daddy with the fire . Son"she said taking my hand "I need your help 'leading me into the house".Oh yea she said turning to Dee "you do what he tells you to do"
Inside Gina showed me around telling me where things were ,she seemed pretty pleasant.The more she talked the more the teacher in her came out . "Your sister said she sleeps with you every night,is that right"she said leaning against the counter."Yes mom ,she also told me you had sex with her this morning is that right" .Again I said yes but quickly I said "only oral sex mom and she made me".She crossed her arms and gave me a stern look."Well you should know better to have sex with your sister ,why would you do that. Is oral sex all you do" she asked as I started to play along. "No mom " said looking down at the floor shuffling my feet.She placed her hand on my chin lifting my head up. I quickly said " I love her mom I love making her happy."Hmff "she said handing me a tablecloth "have your sister help you get the table ready then come right back" she said.
I was grinning as I walked out seeing Dee standing beside the fireplace with Greg standing close behind her.He had his hands on her butt as she pressed it tight against him."Mom wants us to set the table "I said startling them. She quickly came over "having fun yet' I asked "a little she said "he seems gentle and kisses nice.
I am getting scolded for having sex with you"I said with a chuckle. "It will change when she feels your cock ,mom is horny she already played with my pussy.I have to get back " I said, giving Dee a long kiss before heading back in.I stopped turning to see Dee on her tiptoes giving Greg another long kiss . He had his hand now on her chest thinking to myself her nipples were probably erect.
Mom was standing there with her arms across her chest watching as I walked back in."You can't keep your hands off of her can you "she said.I tried to tell her what dad was doing her but she stopped me."She is daddy's girl he can kiss her" if you need to kiss someone kiss me.Okay mom "I said as I started to walk away .She then said "well,well what mom "I asked."Well come here and kiss me" I turned around and she grabbed me pulling me close and kissed me.Damn I thought she is sure aggressive by the way her tongue explored my mouth.Her lips never left mine until her hand moved down rubbing against my hard on.Then she took a minute to tell me she liked the way it felt giving it a squeeze."It is much bigger than dads,but these are bigger than your sisters.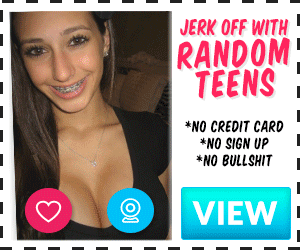 Then she backed away cupping her own breasts,"Give them a kiss"she said as she pulled her shirt up over her chest."I didn't say touch them,I said kiss them" she said when I started to reach for them.
She has a perfect size breasts twice the size of Dee's. Her nipples were smaller even after I licked and sucked on them for a few minutes .I could hear her moaning quietly as she moved my head from one to the other.
"Okay now take these out and set the table"she said backing away from me.She turned handing me the plates then slid her hand down again pushing against my cock. I could see that Dee was now sitting down in front of Greg with his hand on her head.She is giving him a blow job, I thought to myself as I set the table and started walking back.
Gina had removed her shirt by the time I got back and was waiting at the door."What is your sister doing "she asked as I stepped inside."Never mind I know"she then said as I struggled to talk seeing her breast openly revealed to me.She again lifted my head up "you like them "she said and again began to kiss me.This time she moved my hand up signalling me she wanted me to feel them.
I was being distracted by the feel of her soft breasts and her deep kisses.It wasn't until I felt her reach inside my pants and had pulled my cock out.I kept kissing her with my hands rubbing against her beautiful breasts feeling her squeezing my cock as she stroked it.After a few minutes Gina slowly lowered herself down and placed my cock into her mouth.
It felt wonderful how she placed her warm mouth on me taking it slowly a little at a time. I could see outside that Dee had moved . She was leaning over the bench as Greg I assumed was fucking her from behind. I watched them outside, doing so to stop my urge to fill Gina's hot mouth.She was giving me a great blow job with a different touch than Dee does,it felt great.
When I saw Greg pull away from Dee and started walking our way I said "dad's coming in" .Gina stopped quickly putting my cock away and stood up ."Take these out and put them on the table "she said just as Greg entered . He held the door as I walked out seeing Dee pulling her skirt down .
She met me at the table with a flush face smile "he fucked me "she said . "I see that ,did you like it?" Dee laughed. "I could hardly feel him inside me.and he came quick.I so much like the way you do me better "she said then kissed me.I told her that I was glad he came in and that Gina was sucking me when he did. "I was so close to cumming watching him fuck you" I said ."It really turned me on watching it" Dee laughed but stopped "here he comes"she said.
"Mom wants you "he said, setting a dish down on the table whispering to me "I told you she can be horny".He then slapped me on the back "go get her tiger " he said as I was walking away.
Inside the door mom was waiting not only was her shirt off but so was her shorts."Get over here and fuck me "she said grabbing me by the belt dragging me to her.Gina was staring into my eyes before she kissed me undoing my pants. "Make it quick "she said lifting a leg up on a chair pulling her thong to the side.
She took a deep breath as I pushed my cock into her slowly. I started taking her a little at a time as she was tight.With a little help with her hands on my ass I was quickly embedded against her. She still was kissing me as she pushed herself hard against my cock .Once we got a rhythm going her hands clawed their way up my back. As her hands now were on my shoulders she stopped kissing me. By the way she was breathing she was really enjoying the feeling of me inside her.It didn't take long until she said she was cumming ,I could feel her tight pussy get wetter. "Oh oh "she said several times then laid her head on my shoulder.She was breathing heavily as another wave of pleasure surged through her body. "Can you cum yet "she whispered as I observed Dee walking to the house. "No I dont cum quick,but Dee is coming " I said backing out of her."It's okay though I can make it up to you later" I said, giving her a kiss just as Dee came through the door.
Dee walked up beside us "Dad wants to know if lunch Is ready"she said looking up and down our bodies.My still hard cock was dripping with Gina"s cum as she smiled and said "mom he doesn't do quickies."She gave me a smile then turned and went back to Greg. I was able to get a few licks on her pussy before she pulled my head away. "That is desert later "she said as she reached and started sliding her shirt on. While she had her hands over her head I was able to suck on a nipple until she slapped my hand away. "This sure is nice,and this is too"I said sliding a finger along her wet slit,She pulled my hand away just as my fingers parted her thick lips ,"and wet too"Then we both got dressed and went out and sat down across from each other at the table.
We had a nice lunch and the conversation remained casual with no details of what we had done already. Finally Gina spoke up telling me and Dee to clean up while they built the fire up."So did you have a little fun with mom"she asked "I so wanted to get a lick of her pussy. I got a lick and it was delicious "I said to Dee watching her pout."I like yours better though"I said reaching under her skirt "naughty girl. I didn't realize you had no panties on "I said and kissed her. I started kneeling down when she said " just to warn you there's his cum in me".Then took a deep breath when I gave her a few good licks, "wasn't much "I said standing back up .
Just then Gina came in to get some wine and glasses then walked over to us.She gave Dee a passionate kiss while lowering the wine bottle down between us . "You and your brother come on out and have some wine with us"she said after breaking from her kiss.
We followed Gina out to where they had 2 long benches set around a nice fire.Neither Dee or I are much for wine but Gina and Greg were putting them down.Soon they finished one bottle and Greg went in for another one.While he was gone Gina spoke up"your brother has a nice cock.Would it bother you if I used it in a little while"she asked Dee. "I am sure you and daddy could find something to do" then finished her drink. Dee looked at me then back at Gina "I guess so ,but I would like to play with you too some time mom". Dee then turned her body laying back against me
While they were talking I moved my hand on Dee's thigh slowly moving her skirt up .She turned, giving me a kiss."sneaky she whispered"and spread her legs a little wider.Gina stared intently at her silent as in deep thought .Greg came back out pouring her some more wine then sat down.We sat there talking knowing that they could see Dee's bald pussy from where he was sitting.Dee seemed to be playing along and slowly dropped a leg off the bench. I was sure she was getting their attention as Greg was also glancing at her visible pussy.
I could see Gina spreading her legs occasionally pressing her wine glass against her pussy,she too was getting aroused."Sis and I really liked your photos. Who is the better photographer? " I asked. Greg was the first to speak saying "I am"with Gina saying that she likes to pose.With that she laid on her side on the bench resting on her elbow handing Greg her glass.As he poured her wine Gina licked her lips still looking at Dee's little pussy.
"You better slow down ,you know how you get when you have too much.But they don't" she said after Greg's comment."I think we should go inside because you want to lick her pussy dont you"he said.With that she sat up quickly "yes and you should get your camera".With that Greg stood up "would you like mom to lick you?Can I lick her too daddy"Dee said standing up beside Greg .He put his arms around Dee "With the amount of wine she has had you both can "Greg said as I was helping Gina up.
Gina kissed me again slipping her tongue in my mouth"come on mom I am horny" I heard Dee say.Gina whispered "can he take some pictures of your hard cock in me too"then giggled ."Oh I am so naughty when I drink " she said then burped .
Inside as Greg let go of Dee to set the wine down Gina placed a hand pushing Dee towards the bed room. In the bedroom she turned Dee around kissing her as they fell down on the bed.Gina ended up between Dee's spread legs and was grinding away .Dee's hands were on Gina's head kissing her while Gina's hands moved up under her shirt.
Greg and I stood there watching the two women groping at each other Dee was able to roll over on her.She immediately pulled her shirt off and then slid Gina"s up past her breasts.Greg leaned over pushing Dee's skirt over her hips exposing her tiny lips.He stuck his middle finger in side her wet hole and drew some juices out on her thigh."Spread those lips"he said dropping down with his camera and snapped a picture. Then snapped a couple more as I did as instructed .He then moved up snapping a couple more of them in a passionate kiss.
" Play with your mom's tits now"he said urging Dee to sit up snapping a few more.Greg has now become the director and was giving them instructions.Soon he had them both naked and enjoying each other's body. This is the first time I was able to get a real good look at Gina;s body.He had moved Dee on her hands and knees beside Gina"s body , instructing her to cup a breasts in her hand".Now lick her nipple"he said snapping the camera .He then tapped Gina's leg spread them he said.
As she did that I got my first great view of her pussy.Her slit was long with just a thin landing strip pointing to her thick protruding lips.Greg looked up at me "are you hard yet"he asked when I nodded yes he said "good.Sit on your mom's face" he said to Dee he said helping Dee position herself. "Strip" he said to me "let your sister suck your cock".
Greg stood up and undressed as Dee quickly started sucking on my cock.He took some more pictures of her with my cock in her mouth.He then started fingering his wife fast causing her to moan.Her moans were muffled as she was still sucking Dee's pussy.Dee was also starting to moan and my cock dropped out of her mouth.
What happened next really surprised me, Greg without hesitating grabbed my cock . He stroked it a couple times and slapped Dee's cheeks with it.He set the camera down and moved her head back on my cock.With one hand on her head and one on my cock he jerked it vigorously in her mouth.
"Okay now roll off and give your mom a kiss and thank her for eating your pussy" he said.Again without hesitating he took a couple of licks on my cock.He then guided it down and into Gina's pussy"wait" he said and picked up the camera.When he stood beside me I looked at his little cock hanging limp.I looked down seeing Dee and Gina looking up and did what they were waiting for.
When I reached up and grabbed his little cock as he snapped a picture . I then began sucking him as the girls watched . I was working hard to get him aroused and it seemed to be working. While I was fucking Gina, Greg instructed Dee to help me suck him. He snapped a few shots with our mouths on his cock as his cock grew. He then took a few face shots of his wife's nice smile.Then back to my cock all wet with her cum "oh shit" he said and stopped still.
Dee quickly pulled her mouth off his cock spewing cum on her cheek while guiding it into mine. "Suck him" she said, jerking him off in my mouth and so I did.All I thought was about my cock deep in Gina to avoid the thought of me sucking him. It worked a little but to my surprise it wasn't bad.Finally Greg pulled away and laid down beside his wife breathing heavily.Dee began kissing me while her tongue and mine shared the cum in our mouths.
After regaining his composure he picked up his camera and started snapping pictures of us kissing. Smile he said as he took a picture of Dee with his cum on her face and lips. Still hard and close I again started fucking Gina."Give your mom some of that cum " he said to Dee then snapped a close up of her dripping it into her open mouth. I followed letting what cum that was in my mouth drip down Dee's cheeks onto Gina's face.
That took me over the edge and started cumming too inside her."Shoot some on your mom and sisters face too "he said taking pictures of my eruption. I wasn't sure just who had my cock and was milking my cum against their chins., but didn't stop until I finally had to back away.
As I watched all three of them sharing my load I looked down.My turn to lick her juicy pussy I thought laying between her spread legs. Knowing it was my cum that was seeping out of her I dove in and began sucking.I had no idea whose hand was holding my head tight to her but I didn't care. I could hear her cry out as she pushed up against my face releasing a gush of fluid . before laying limp as I finished cleaning her out.
Finally I moved up spooning with Dee as she lay snuggled against Gina. Greg stood up and snapped a picture "aw they love their mommy" he said then covered us up . He took his camera as he walked out turning off the lights ,leaving us to go to sleep.
What happens later is in the next chapter because it continues on and into the next day of fun is just beginning
---