I was the only one with any clothing on when we all retreated to the bar, except Dee and her white high tops. I had my light blue, pleated skirt on and maroon bra, which I pulled back over my big tits when done fucking Danny.
Dee got up to use the bathroom. The boy's eyes were glued to her tanned backside as her round sexy ass twitched side to side. Her long blondish, light brown hair shimmied and bounced over her shoulders. It didn't bother her one bit to be naked like this in front of the boys.
Dee keeps herself in good shape though, jogging and stair stepper. She has a very lovely figure. 5'4", maybe 120#, flat tummy, wish mine was that flat as once was, nice hips, slender waist, beautiful shapely smooth legs, and a great set of jugs, 36 C's. She definitely had Joe and Danny's attention as she waltzed across the living room.
When Dee returned the boys were eyeing her again. Her round, slightly pointed titties jiggling invitingly, and I knew how the two liked tits. Her curly, neatly trimmed muff and puffy pussy lips between the gap of her creamy thighs.
Dee snapped my bra strap as she sat down and told me to get loose and take it off. "C'mon Dot. Let's see those sexy tits, and get rid of that skirt, too. I'm sure Joe and Danny would like that. I know I would. We've all seen you naked already."
I complied and unhooked my bra, setting it on the bar. Dee reached over and squeezed a tit. "Dee! My God. Stop it now." I barked, giving her a frowning look.
"Awe, Dot. You know how much I like those big boobies. Don't she have nice tits guys." Dee said with a giggle.
Joe and Danny looked surprised at hearing Dee say this. "Oops! Did I say something wrong, sorry." Dee said, sipped her drink as she looked at Danny who was sitting next to her.
"Oh my, honey. Look at this Dot. This young man is all excited again. My gosh." Dee said, looking at Danny's new erection resting on his tummy.
Joe was sitting on the other side of me and I looked at his lap. His fat cock was rock hard also. I knew this to be the case with them, though, and had told Dee how quickly excited they get after fucking and cuming.
Dee looked past me over at Joe and his big erection. "Wow, you two. You really do like older gals I see. I'm flattered, I think, that Dotty and I do that for you."
Joe then looked over at Dee and asked, "Say Dee? Can I ask you a question?" Dee said sure and he continued,
"When Dotty and had been together a weekend or two, she mentioned how glad she was that we hooked up because she was tired of having to pleasure herself. Was it that way for you too before coming here today?"
Dee giggled at Joe's question. "Yes, pretty much. I'm sure you guys do also. None of that needed now though, right. Hey, I was so busy before with you two, that I didn't get to see what you two did with Dotty. I'd like to see her having sex. You don't mind, Dotty?"
I slapped Dee's arm and asked what was the matte with her. "We have all weekend, Dee. I'm sure you'll get to see."
"C'mon Dot. I'm sure you kept an eye on me getting dicked, weren't you watching?" Dee smiling said.
"The little bit I saw, Danny was on the receiving end of your horny frenzy." I answered.
"Dotty, let's go. I want you again." Joe said, his hand slowly stroking that fat cock of his."
Dee started this and who was I to be a party pooper. I slid from the bar stool and said ok. I hadn't had close to enough anyways. I use to doing this all weekend. I grabbed my bra from the bar. I walked towards my bedroom turning my head and said, "Cmon, let's go then."
I undid the button on my skirt and let it drop to my feet. I raised my arms for a stretch and Joe swooped in behind me, reached around and seized my titties. I reach back and caressed his head of hair as he kissed my neck and massaged my bare ass on his hard length that was pressed into the crack of my ass.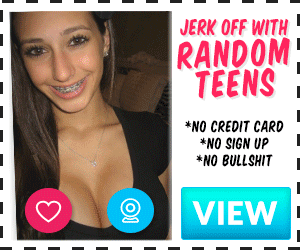 Joe guided us to the bed. I went to roll over onto my back and grabbed my hip, pulling up to stay on my knees. I smiled back at him and just said, "Ok honey." And got back up on my knees.
Joe squeezed my ass and rubbed my pussy. My feet were off of the bed and Joe stepped between them, plugging my opening.
I rested down on my forearms, my large titties pressing into the bed as Joe pumped forward, filling my tight pussy. "Hoo my." I gasped.
Dee was getting the show she wanted as Joe smacked into my fleshy bare ass. She sat with Danny on the loveseat across from the bed, watching Joe fuck me silly as she stroked Danny's cock.
"Oh Dotty. This is so hot." Dee murmured.
I glanced over at her and she lowered her mouth to Danny, deep thrusting his stiff young cock. Danny looked overwhelmed from Dee's capability to take his entire length in her mouth.
Dee eventually straddled Danny's lap and started riding the young man, again. Danny had her ass cheeks gripped as they both bounced her pussy on his hard rod. Danny with a mouth of tit. Dee and I were really having a very naughty, pleasurable weekend start.
More next post.