Continuing into the next day
After a sex filled evening Greg left us naked and used , thankfully he covered us up before taking his camera and left the room.I slightly remember some time in the night he returned urging Dee to come with him.But as Gina moved closer to me I paid little attention to Dee leaving .Some how some time later she ended up back in bed with us. Gina woke up first stretching and woke me up with her movements as I was snuggled against her breasts.As we stared at each other with glassy eyes she rolled slowly off the bed. I rolled to my back seeing Dee with Greg cuddled against her. I myself rolled off the bed not wanting to disturb them also and followed Gina out of the room.
"How did that happen "she said as she poured two glasses of orange juice.The last thing I remember was that Dee was asleep beside me and you were beside her. I think I remember seeing Greg come out and they left" I said "then we rolled together kissed each other a few times and went back to sleep.
I do have to thank you for that fantastic time last night"I said "Fantastic "she said "that was the best sex I have had in 30 years,Thank you" .She kissed me then looked down at my semi limp cock " give me a few minutes and I can help that"
I watched her take a couple of aspirins then walk outside and stretched again . We started walking as she began to tell me how she was really surprised that Dee turned her on so."When she gets horny she really gives it her all, I can see now why you do her. Doesn't it feel strange though that she is your sister"she said as she sat down on the bench.
Dee and I have grown up together, from an early age I was her best friend.As you can see she isn't the kind of girl that had boys falling over her.She got picked on a lot and I stood up for her and assured her I would always be there for her. So many times she would come into my room from something that scared her . We slept together many times with my arms around her where she then felt safe.
When she became inquisitive on sex it was even harder.She was always asking me about jerking off or blow jobs .She even tried to give me one once.She told me just recently that she went to a friends brother and he showed her how to do those things. She even cried in my arms one night after she lost her virginity.
"You are a noble one, any other 16 yr old would have taken advantage of her"Gina said as I sat down beside her."Well I was her brother as so I thought"I said as Gina placed her hand on my thigh."Well Greg must have had fun with her after we fell asleep " she said "but thinking about she never got fucked. Or at least fucked as good as you did me last night" she said laying head on my shoulder.Greg has been a great husband ,but now I see just how much he lacks in the sex department."She grasped my cock "care for a walk"she asked "I love being nude out here in the morning., There is a place that I have often fantasized about being laid by a big cock like yours, lead me the way "I said.
Gina led me down near the lake where she leaned against a large rock .She placed her arms around my neck and spread her legs . It didn't take long and she had her hand on my cock and started stroking it . She really started moaning when I slid my fingers inside to get wet.I wasn't going to just fuck her I was going to show her a great fuck. The kind of fucking she would remember ,a big cock she has only dreamed about.I eventually pulled my fingers out of her rubbing them up to her breasts. I moved my cock that had gotten hard against but not in her pussy and held her tight to me."These are perfect" I said, rubbing her nipples with the juices from her pussy.
Gina was sucking my neck as I was telling her how beautiful she was ,I was sliding my cock up and down her clit knowing it would give her the feeling of just how big it was. "Do like this , do you want this inside your tight pussy "I whispered then kissed her cheek."I can feel how wet your getting do you want it" I could feel her legs trembling as I continued my movements against her.
I spent nearly 20 minutes getting her worked up and wanting me to fuck her bad."are you ready "I said "are you ready for my big cock. I know I am . I am ready to feel your hot and wet pussy on my cock. Tell me baby tell me to fuck you"yes "she said "yes what . Yes I want your big cock" she said as her juices started flowing . "Tell me where you want this hard cock " I said "In my pussy please "she said with a louder moan.
That was all I needed and stuffed my cock deep inside her as she cried loud "Yes fuck me". I then moved my hands to her hips and started fucking her watching her breast bounce . Gina was yelling yes yes each time I hit bottom then pulled out slamming inside her again,She was tossing her hair around with each orgasm I gave her. When I felt her legs starting to tremble I lifted her up still holding her ass continuing to pound away at her pussy.
She started kissing me with a lot of passion all while moaning and taking short breaths. I was starting to tire lifting her up fucking her like I was . I finally pulled out and turned her around where she laid down against the rock. I grabbed her by her long hair and started fucking her again hard. Finally feeling I was going to cum I told her so,"I am going to cum baby where do you want it. In me ,cum in me " I heard her say "Please cum in me" then held her breath when I started too. I kept fucking her even after I filled her pussy while raking my hands up and down her back.
I kissed and rubbed her butt as we both waited for our senses to return back to normal normal. Finally I pulled out and slapped her butt lightly then pulled her up and gave her neck a kiss .
After a brief few minutes of hugging we decided we needed to get back. "I know why Dee loves you" she said she had her arm around me as we walked to the house. At the door she turned around and ran her hand through her hair "okay tell me I dont look like I just had the fuck of my life. Don't worry" I said"you look great, I looked at my watch but didn't tell her we have been gone for over an hour..
We walked quietly into the bedroom where Dee was on top of Greg . They were so into each other they had no Idea we were there.With in 5 minutes he was cumming in her and she laid down on him.Gina backed out But I stayed watching his cum seep out of Dee with a rush of cum when he pulled out .
Round 2 I thought when Greg moved out from under her and she laid down on her belly. I slapped his shoulder as I laid down on Dee "next " he said . I kissed her neck and slid my cock into her freshly filled pussy. I knew she needed my big cock,even semi hard I filled her more than Greg . I then began fucking her hard I was looking to give her what she likes.
I whispered in her ear how I liked feeling his cum in her.I continued to tell her how it turned me on seeing her getting fucked. I knew how talking to her would make her cum .The more I talked the louder she moaned . It took about ten minutes when I said cum for me baby. I want to cum in you too . So I faked it but she was so involved in her own orgasm she never knew.
I rolled over beside Dee "I love you baby " I said, noticing Gina was standing at the foot of the bed with my coffee." I think Mom wants you next taking my coffee as Gina leaned down and gave her a kiss on her butt.Dee rolled onto her back stretching her arms over her head and smiled.Gina took a lick of the cum then started kissing up until their lips met. "Good morning, beautiful" she said to Dee .I sat back watching them kissing each other until Dee broke away. Fanning her face "No more mom maybe a little later "then a quick pack"I promise." I need to use the bathroom "she said sliding out from under Gina and hurried off . Gina laid down beside me "thank god "she said" I wonder how many times he fucked her" then laughed . She got up and handed me a robe then walked in giving a robe to Dee.
I walked out and sat on the deck where Greg was sitting with his lap top."good morning"I said.He leaned back in his chair and stretched "Good morning and it was a good night too wasn't it".He turned his laptop to me"I finished downloading these pictures"he said "started last night"then smiled. "Man your sister really gets off seeing herself having sex doesn't she.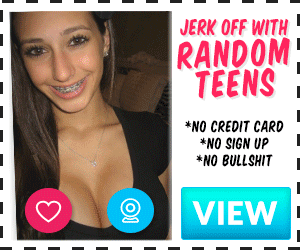 I thought you all were sleeping until she came up behind me.Before I could close the laptop she was kneeling beside me commenting on the pictures.I am going to send them to you"Greg said especially this one ".He opened the one he took with my cock shooting cum into her and Gina"s mouth."Man let me tell you"he said looking over his shoulder"I wished my wife would like sucking cock the way your sister does.You are one lucky guy I hope you don't mind but she sucked me off twice while looking at my pictures".
Gina startled us both with a good morning followed by "nice pictures". She poured us some more coffee and gave him a kiss"good morning mom" I said. Gina gave me a kiss also and took the coffee pot back to the kitchen."You're pretty lucky too" I said Gina had quite the body for a woman her age.Yes she does "he said looking again over his shoulder "but she doesn't like giving blow jobs. Sometimes she does but she never swallows ,I was surprised she took your cum last night.I think my sister had some thing to do with that"I said"she can be pretty persuasive.
"Oh by the way thanks for the cream pie this morning . I couldn't believe how quickly I came fucking her with your hot come inside her". He again looked over and whispered 'there were two loads in there. She woke me up and when I see you and Gina were gone we had sex. I planned on going back to sleep but she had other ideas. She stroked me hard then climbed back on my cock and rode me.Yes she can be quite horny in the morning " I said .
Gina came back out this time sitting down "your sister is in the bath"she said ."Oh has Greg shown you some of our pictures yet.You will like these "she said going to her folders"we liked the ones you sent us too. Oh those were before we knew you".Gina likes to pose nude for me too the girls have a lot in common"Greg said.
Gina brought up a picture of her laying nude in the sun "These were when I was younger" she said." I think I was only 25 when these were taken,back when my body was much harder".The next one was her on her knees with a finger in her pussy . Then another with her with a dildo inside her pussy. "This is his favorite " she said clicking on one that shown her laying flat with one had on her breasts .Her other hand with her fingers pulling cum from her pussy."This one gets him hard all the time,don't it honey "she said.Gina reached into his robe "see" she said pulling out his cock.
"Well don't stop now"he said leaning back in his chair then kissed her opening his robe " I bet he is hard too". Well I am sure but if I do you I will then have to do him"she said still stroking his cock."Go for it "Greg said pushing his chair away from the table." I am sure you want to do him any way" . With that Gina got up turned around lifted her robe and sat on his cock.She began fucking him while he opened her robe and started playing with her breasts.Gina was looking at me then down to my crotch smiling .She lifted her hand and reach out ot me "give me that "she said.
How could I resist after seeing her picture with cum running out of her pussy? I stood up in front of them and she grabbed my cock."I do want him, and he wants me, see" she said holding up my cock ."Give it a lick "she said to him while rocking back and forth on his cock. Without hesitation he leaned up and sucked on my cock as she stroked it. "Oh baby that is so hot, I am getting wetter seeing you suck him .Can you feel how wet I'm getting"she said with him mumbling "uhhuh",I placed a hand on her head as she looked up at me and smiled.
I could tell by the way her eyes looked at me that she wasn't enjoying his little cock inside her.To me it looked as if she just wanted to get it over with."Are you going to cum for me" she said "oh baby I am getting close" she said .She let go of my cock and laid her head against my belly.She was licking the side of my shaft while bouncing on his cock. She was really playing it up getting him to cum quick. "Fill my pussy baby fill it up so your son can fuck me after you" .
Greg took his mouth off my cock and laid his head back taking a deep breath . "I'm cumming" he cried out and let out a deep grunt."Oh yes baby I feel it , oh it feels so good ,keep cumming. Gina then stuck my cock in her mouth as Greg was emptying his load inside her.
After a few minutes Gina said he should go get Dee and take her to the Jacuzzi ."I bet the jets will get her charged"she said . Gina stood up letting him go then kissed me "damn "she said."I am a little worried I am liking the way you do me better than him."I wrapped my arms around her and pulled her close "dont " I said."what we do is just for fun remember that.He is your life and i am just making your fantasies come true".
I placed my hand on her heart "he is in here and I can be here" I said sliding my hand to her pussy. I lightly rubbed her clit causing her to lay her head against my chest."Remember even when he is doing this he should still be in your heart" I said rubbing her a little quicker. "I would so love to bend you over and fuck this pussy" I said "and I want to do you over and over again. I know my sister would lick you clean",
I moved my hand up to the side of her face and held her tight to my lips. I kissed her with a lot of passion as she was grabbing my cock. Yet in the back of my mind I was still thinking about what she just told me. How I see that she had faked enjoying how he fucked her. Should I fuck her or not I was thinking when In a streak of luck Greg and Dee came out ."Hey Jacuzzi is ready come join us".
Dee came between us "come and join us "she said giving me then Gina a kiss She then removed Gina's hand from my cock . "Remember this is mine too" then chuckled "come on" we will have to be leaving soon".
The Jacuzzi sure felt good when I slipped down helping Dee sit beside me.We were thanking them for entertaining us and began to talk about the next time.Greg began to tell us that he tends to have a lot of working from the home in the summer. Once a month he has to go in for monthly meetings and Gina would like to stay here."Maybe you two can come keep her company " he said giving her a peck on the cheek."You would like that huh ,Gina pushed her foot against my cock "yes" she said.
After an hour it was getting close to lunchtime and we decided that we would all get dressed and go back to the diner.It was there where we said our goodbyes vowing to meet again soon.
Our thought will follow in the next chapter
---