Everything was happening so damned fast, one minute you are getting nailed by your Daddy, swallowed cum and piss, boy oh boy, it def didn't prepare me for what was about the be the most brutal gangbang of a cocksucker ever…mentally I was away, when u have 3 10″ cocks pointing at your face in and out your mouth, and 2 of even length pounding your soft pussy hole with a double penatration…you kinda get lost…but at least Daddy Video recorded most of it for me…yay!!!
So as the 4 of them crowded my bails of hay Daddy let them know that this was a Break In, Fuck this Sissy hard , I mean fucking hard,….Shes born to service my cock, and whoever elses cock I choose to put in her mouth…"…..I spoke."Daddy these men have been traveling awhile, can I please allow them to go ahead and relieve their bladders into my mouth…pretty please Daddy??"…….' Alright, Well get your cum guzzling ass up and start drinking these men up…
2 of them looked like brothers, they were nearly identical in height, and cock length, the other 2 were the leaders, they are just hear to try Stacey out , and maybe just maybe , buy her from her Daddy to serve someone who trains Sissy's like him.. So as all 4 circled little Stacey, as she promptly on her knees already sitting back on her legs, #1 starts slowly draining his giant cocks into Stacey's mouth and stomach…Stacey is so careful she didn't waste one drop of it..
Guy #2 was ready upon the last swallow, he is alot thicker , and also half black, so this was working out great for Stacey…
Once guy 3 and 4 were finished filling sissy up w coxk fluid, they placed her back on the bails of hay, siting straight up, the nervousness was eating her, but one thing was certain, she was about to be busy for at least 2 or 3 hours…
But this is where Stacey comes through for once in her life, after the pissing Daddy decided he would rotate getting sucked and he will be directing all filming of the gangbang, he and Stacey have been waiting on this moment…..Stacey knows that she's a slut, no use except to swallow cum, suck Cock, get plowed,
So, with 5 semi sized hard cocks pointing at her face , camera rolling, she grabs one in each hand , and tell #3 to fuck her face real good for her…The footage was amazing, so raw, it was Stacey's performance, her loyal love for draining cock, it's all her life has came down too…She smiles at the camera, alternating cocks, rotation heavily in circles, she's alive w fire , it dawned on Daddy, he's got a golden goose, he wants to keep her for himself but she's got the skills to be sold off to someone else too..
She's slurping down all those inches , extra slutty for the director, who is next up to bat at Sissy's mouth….
Guy # 1 and 2 are beating their heavy cocks off Stacey's face, she's gone, but they life her up, one guy lays , Stacey climbs atop of him, and the 2nd guy remains for them to settle in, first guy pushes himself into Sissy's hot pussy, she bouncing hard , got moist, so sit still and push, the 2nd guys cock is fucking Stacey at the very same time, and same damn hole…the 2nd set of guys finally have some room to throw sum dick around…Stacey is loving all this cock, eagerly she's devouring theirs and her Daddy's cock, he's getting the best footage known to man….next time Daddy will have Sissy ready for company, maybe a small French maids outfit…Stacey is screaming and moaning and gaging on cock, these guys ain't no where near finished w her ass by any means… As she is taking every inch of cock thrown at her, Daddy tells them all to swap again…
The 2nd set of guys start pounding her newly freshened pink hole, as Stacey keeps all three cocks in rotation…after all this is said and done, I'm gonna go straight in , fuck myself w a dildo and watch my slutty Ass get gangbanged and beat my meat!!
Daddys cock went soft again, so I looked into the camera and and said , I want all 5 of you to come on, fuck my face good again and jerk off into my mouth, ….your next nut will be dumped in my smooth pussy….
The 1st two guys were both throating Stacey, good even rhythm, making one hell of a movie, finally guy 1 pulls out and slowly twists the head of his cock and shoots 5 or 6 ropes of thick creamy cum, #2 pulls up jerking,slides it in, jerks it , slides it back in…."Shhhh, shhhh, here it is baby, swallow all my cum like a good fuckin slut ahhhhh" caught both cumshots one after Another, held them and showed the camera , gargled it , swallowed it , smiled stuck out her tongue and said "I need more!'….
So before she starts finishing the rest Daddy puts her up on all fours, Daddy pulls up behind her , camera rolling, starts fucking her in the ass, recording his work and the 2 heavy hitters raping my throat, …they start moaning, Daddy knows they are close, so he gives them the green light to bust in her mouth, …same result, and the same excellent footage …They all agreed , Stacey was one of the hardest working slut around, after the company was well served, they allowed her a break, let their cocks soften, cause best believe Sissy wants another round of piss just to set that I am owned by all things hard big cock…finally they boys line up, and drop bout 2 gallons of piss into her, she loves it to serve. A cock……she livets having cum and spit and piss covering her , she knows she's been used good…She's satisfied tonight,…
But the day has jus began, they guys are staying to shoot the 2nd half of the Gangbang, he commanded Sissy to go inside, bath, shave her body, and be prepared for a few hours of raw sex, so sissy heads inside , walks in her room and strips all the stained clothes , daddy said to come back out with a large butt plug already in, and to wear crotchless panties , the plaid mini skirt and absolutely no top, …bring your sissy faggot ass out side like the little boy u are!!!
Daddy came in the bathroom while sissy was in the tub…
"Get that pussy good slut, I have a surprise for you too My little cunt, we currently have 5 cocks in this video, now , we have got 6 more guys coming out , so u will be serving drinks there, swallowing cum and piss ,, don't worry I know u can move thru little shit like that, but wow…"
" Daddy, I wanna try and get mom out of the house…she needs air, I really wanna make a video where u get sucked by daughter and mother,fuck em both , then let them swap the cum about 5 times…"….. Daddy smiled cause other than his daughter will be servicing his cock forever, I wanna stack em both stop of one another , take turns fucking their asses, pussys, and alternate mouths…Stacey was. A genious, …she quickly got the minimal articles of clothing on and walked back out to the men, just as she walked to them, a loud truck came halting , pullled in and alas here were 6 more Xtra large men, all dirty from work, all hungry And super horny…
I looked. At the new cocks as they approached, all hot , all packing feet of cock…
I drop to my knees in front of them all and say…
"I'm Daddy's Fuckdoll, I wanna swallow every single drop of cum u can make , now who's got to pee?? I'm so slutty thirsty!!"…….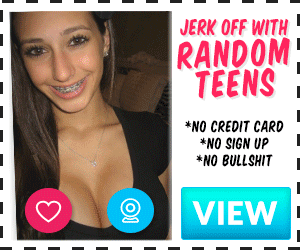 ---