During the summer of my freshman year at college, I was extremely sexually active with a former high school classmate named Rachel. She was an incredibly pretty girl, tall and skinny, beautiful short black hair worn in a ponytail, and an incredible personality. Rachel was a total tomboy, wore baggy clothes and rock band t shirts, never wore make-up, and was a total stoner.
I used to call her flower child because she was a hippy, perfect for Woodstock, born in the wrong generation. In fact, Rachel was the person who got me into drinking, smoking and having sex out of relationships. At first glance she looked to be a good girl, but at home she had to be one of the most, if not the most, freaky women I've ever been with. That summer with Rachel was the first time I ever had really good sex – she was into anal, oral, raw dogging, using toys, all the good stuff.
As summer progressed, most of our time was spent hanging together and with friends at her house since it was the "lawless spot." Basically, everyone came to her house to hang out in the backyard to drink, hook up and smoke pot since Rachel's house had no parental limitations.
Her father was a middle-aged, balding guy that worked at a supermarket and was a stoner himself, so he either wasn't home or didn't care if us college kids had a little illicit fun at his place. Unfortunately, Rachel's mother divorced him a few years ago and Rachel was alone with him in the house.
I definitely found her father to be a strange guy when I first started hanging out with her since we'd always be at his house partying and he'd never talk to any of us, introduce himself, or join the party. The most he'd do is say hi before going upstairs to his room and closing the door – practically every time I had ever seen him there.
I didn't think much of it because he allowed us to have fun while he was home, and especially because I fucked his daughter in his house pretty much nightly. At first when we started fucking, I was a bit uncomfortable to have sex with her at night when her dad was home because her bedroom was across the hall from her fathers, and I didn't want to be disrespectful. She insisted that it was fine, that she did it all the time with other guys, so I took her word for it.
At first, we kept it quiet but as we had more and more sex and started to expand on the kinkiness of the sex, we started to get louder and louder to the point where her moans were definitely making their way into his room. After the first few times of intense sex while he was home, I figured that he was cool with it and didn't hold back.
One time while her father was away at work, we ran out of weed and decided to check his room to see if he had any that we could borrow, and when we were searching his stuff, we ran into a shoe box under his bed filled to the brim with hardcore porn magazines. "butt-man," was his magazine of choice, and opening one of them up we saw page after page of sexy women getting their assholes fucked and gaped. Funny, we thought as we absolutely loved to hit wild anal sessions with plenty of ass gaping.
Finding his porn made us a little bit horny, and we decided to look on his computer to see what kind of crazy porn he had. When we opened his folders, we saw one titled "my stuff" and inside were hundreds of folders of all types of crazy porn. We scrolled through the insanely organized folder: teen, anal, BBC, Japanese, actress names, etc.; until we saw a strange folder called Rach (what he called her).
When we opened up the Rach folder we saw about 20 video files, ranging in length from 5 minutes to 12 hours, with various dates as the title. Each date had a separate video next to it called "X date, edited). We clicked on an edited one from a year ago we saw a hidden camera setup aimed at Rachel's bed. After fast-forwarding a few minutes, Rachel was slightly pictured on her bed getting absolutely pounded by some guy.
Rachel looked shocked as she stared at her father's screen, watching a video of her being fucked doggystyle in her room. The sound worked too, and her and her lover's moans filled the room through the speakers. Rachel's room was always messy with clothes and items all over the place, and we recognized the exact location of where her dad left the camera as a spot on her dresser, aimed right at the bed from the back.
Rachel looked away after about a minute and started looking around his room to get the weed we were actually after. I was speechless as I went through the edited videos, eventually clicking on the most recent one which was titled a date the previous week. I wasn't surprised to open the video and eventually see myself dicking Rachel down. From the angle he did his camera in the room, he could barely see Rachel at all, it was mostly focused on my back. However, when I pounded her in missionary position, he had a pretty decent (yet blurry) shot of my dick going entirely in and out of her vagina. In between each pump of her pussy, he was able to catch a glimpse of her brown little asshole before my balls covered it. I thought it was a shame that he went through all that work and couldn't get any good footage of his daughter getting railed.
"Oh my god," Rachel said as she picked up another shoebox from her closet. She showed me that inside of it was at least three or four pairs of her panties in Ziplock bags, most likely for his sniffing and masturbating pleasure. I personally didn't blame him for snagging a few of her thongs – I myself had stolen a few after fuck sessions because her stinky musk stinks to her underwear like glue. Her thongs would stay stinky for months after I'd steal them, offering countless nights of sucking them for my nuts. She said that she couldn't believe she hadn't noticed a camera after all those times (there were at least 20 sex sessions captured that he had edited on his computer).
We closed his computer, put away the thong box, and went out to go to a friend's house to get more weed. On the way there we talked about what we say and discussed how we felt about it. She told me that she was shocked but didn't really care that much. "My Dad is my dad… he's been recording me for over a year already, and probably had these panties for some time now, it's not like anything really changed today by finding out," she said.
When I asked her if her father secretly recording her and stealing her panties turned her on, she blushed a bit as she said, "yeah, it made me wet." She asked me how I felt having my cock captured as it forced its way into her tight holes, and I told her that I was a bit disappointed for him that he didn't get any quality sex footage, only shots of the guys humping from what I saw. I suggested that we should give him some footage that'll make him get rid of his butt-man magazines for good. Letting out a laugh, she agreed and said, "alright daddy, we're on." The plan was to give him a full inspection of Rachel's womanhood: quality footage of her vagina, asshole and titties, and a close-up showcase of her holes getting fucked and gaped, with a massive cream pie to top it off.
We finished at our friend's house, and we just dying to fuck at this point, so we began to head home. It was around 7 to 8 pm on a Friday night, which we knew would be her father's prime time in his room. Having been gone all day, we hoped that he'd try to hide to camera to catch a glimpse of Rachel getting fucked. We made a good bit of noise when we got home to make him aware of the fact that we were home. In her room, we checked the spots he hid his camera in in the videos to see if it was there, and to our dismay there was no camera there. We decided to roll a joint and step outside, leaving her room empty, so that her dad might muster the courage to hide his camera.
After about 15 minutes in the backyard, we went back upstairs and closed her bedroom door. When we checked the located on her dresser that was used as his last vantage point from when I fucked Rachel the previous week, there it was, hidden in a pile of clothes with the lens aimed at the bed; red record button beeping when I picked it up. I turned off record and put the camera down to prepare to record my cock make use of his daughter's holes. I was so turned on by the idea of filming Rachel's holes for her father that I knew it'd be a quick orgasm from me that night – so my goal was to gather short, concise shots of Rachel's holes as my cock opened them up.
As I grabbed the camera, Rachel revealed her pale white skin as she took off her clothes on her bed. I commanded her to stop at the thong to give him one hell of a surprise when he opens the footage and immediately sees his daughter's spread legs and crotch in nothing but one of the tiny thongs he'd be inhaling as he jerked off. With that, she laid down on her stomach and spread her legs really ride, revealing her black micro thong string barely covering her holes. I brought the camera down to the level of the bed, about a foot back from her spread crotch, and hit record.
I was hard as a rock as I moved the camera between her thighs about six inches away from her barely covered holes. Her pink, clean shaven pussy skin was showing in its entirety surrounding the black dental floss, and her brown asshole skin and tiny little asshole hairs were clearly visible in high definition on the camera screen as she spread her asscheeks as wide as she could. Keeping the camera steady and fixed right on her crotch, I pulled aside the tiny string to reveal her hungry holes. My cock oozed precum at the thought of her father watching as I began to rub her exposed holes. Putting the camera down on the bed, aimed right at her crotch, and spreading her legs in nearly a full split, I began to rub my rock-solid cock up against both of her holes; giving him a beautiful view of my solid cock tip rubbing her asshole.
Rubbing lube onto my tip, he had a bird's eye view of my cock ramming its way straight into Rachel's vagina. She let out an intense moan as I slowly worked my rod to the deepest depths of her love canal. When my cock was fully inside, balls to her vagina, I began to slowly thrust my cock in and out of her pussy, from the tip all the way to the ball sack.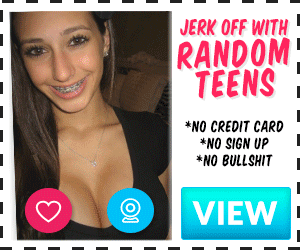 Our love moans filled the room as I picked up tempo and started pounding her wet pussy – going absolutely wild at the thought of her father jerking off right that moment to the sounds of our sex. After some pounding, I re-positioned the camera onto a pillow to get a higher vantage point of her asshole before I grabbed the lube. Making sure my legs were completely out of the shot, focusing on nothing more than Rachel's prone asshole and my cock about to enter it, I turned the camera back on and immediately rammed my dick straight into her brown dunghole.
Starting with slow shallow thrusts, I eventually worked my cock ball sack deep into her shithole. Once it was fully in her, I started giving her slow, full tip-to-ball sack deep thrusts to give her dad a taste of her asshole being stretched out. Rachel was almost screaming from pleasure, probably equally as turned on to be getting analed for her dad as I was to be analing her for her dad. After a few full-length pumps, I pulled my cock out to reveal an insane asshole gape that Rachel and I had been practicing all summer.
Rachel knew exactly how to relax her asshole muscles and force out air, so as she spread her ass cheeks wide and revealed her asshole gape, she forced their air out of her asshole to show it winking and farting. *Pllluuuurrppppp* Her asshole grips my cock so tight when we fuck, every time I pull it out after a minute of pounding it makes an insane suction cup sound as her gaping black hole asshole sucks in all the air around it to fill the 8 inch void my cock leaves behind. I gave her dad a nice 5 second view of her daughter on her stomach, legs spread wide, with a gaping black hole for an asshole the size of a quarter – nice and close up.
Next, I got her to her knees, had her stick her ass directly into the air, chest low, and held the camera in my hand, fixed on her asshole, as I stuck my lubed cock right back into her shitter. After about 10-15 full length thrusts of my rock-solid cock I'd pull it out to reveal a fat gape; this time pulling out a huge fart with it as Rachel pushed my cock out of her with her asshole muscles as if my cock was a log going straight into the toilet. As she forced my cock out, the air left with it and a massive fart filled the room: camera fixed directly on her farting asshole. After the fart, another suction as the black hole opened right back up, hungry for more of my fat rod.
To finish myself (and her Dad) off, I put the camera down flat on the bed, got under Rachel and let her mount and ride my cock with her asshole, entire vagina staring right into the camera as her asshole got worked. As I got close to dumping my load, she stayed still in the air on all fours and I began thrusting my cock into her asshole until my ball sack was on the verge of explosion. After I felt my nut coming, I pumped a dozen super-fast full tip-to-ball sack thrusts into her and then stood still as my cock shot pump after pump of thick semen directly into her asshole. The camera probably saw my cock vein pulsing as it unloaded each pump into her asshole.
I could only hold my cock still a few seconds to show the camera my nuts pumping into her before I had to give her a few more deep thrusts. After my thrusts, Rachel fell down onto my lap, cock still deep in her asshole, and I pulled back her legs to show the camera my cock coming out of her and the nut slowly dripping out the asshole onto the bed. I must've shot half a cup of semen directly into her bunghole for the camera – at least enough for a few visible pulses of the cock-vein. After a few seconds of clear footage on her holes, I turned the camera off and put it in the exact position we found it in. We also left the dirty thong that she was wearing at the start of the video right on the counter near where we found the camera. Excited to see how he reacted to his gift, we went to bed and planned to see how he'd react when he checked the footage out.
The next morning Rachel told him that we'd be out for a few hours, and we went outside for about 30 minutes before we snuck back in the house. We crept up the stairs at the speed of a snail, not making a single sound, and discovered that her dad's door was closed. First we slipped into her room without making a sound to check if the camera was there. After moving the clothes aside, we found that both the thong and the camera was gone. Next, we slowly crept out of the room and put our ears near the bottom of his door to see if we could hear anything.
Sure enough, I heard our heavy breathing and his love whispers: "uhh, uhh, uhhh, holly fuckk, uhhhh." "Ahhhhhhh!" *sniff* "Ahhhhhh!" *sniff* "Ahhhhhhh!" was being practically screamed from his room as it sounded as though he was sniffing Rachel's thong featured in the video as he pleasured his cock with his greatest fantasy before his eyes. Minutes passed by as we heard his moans louder and louder until he finally blurted out "hollyyy fuckkkkk, ahhhhhh," immediately followed by the sound of his chair rolling backwards. "Ahhhhhhhhhhhhh fuckkkk" and "mmhmmmhmmmm (probably the sound of him tasting the pussy and asshole string of his daughter's thong) filled the air.
After a few seconds of hearing his heavy breathing, we slowly went down the stairs, afraid that he'd come out and find us listening in on him, and immediately shot out of the back door and ran for the neighboring backyards. He probably heard us making noise as we ran out of there, so Rachel and I had to decide what to do for later that day when we got back. Should we play it off like nothing happened or confront him about his videography passion? It was my goal to film more for her Dad – and maybe even help him actually stick his own boner into his daughter's asshole.
Shortly after we listened in on Rachel's dad emptying all of the semen from his sack to the high-quality close-up footage of his daughter's womanhood being taken by my cock, Rachel had second thoughts about this whole plan that we got into. "I can't believe we gave my dad footage of my pussy and asshole," Rachel told me as we walked to my house for breakfast. It seemed like we hadn't thought about how permanent the video would be – her Dad will be able to keep that forever, empty a load to it after her graduation, wedding night, after her first kid is born, her 50th birthday, etc. – which worried her greatly. She was afraid that things could never go back to normal in her house if her dad was emptying his sack to her daily – hence why we ate breakfast at my house.
I agreed that it'd be awkward to live normally without acknowledging what happened, but I just decided to remind her about why we made the video in the first place and what she said when we found her Dad's stash of her thongs and hidden cam videos. She even said herself that he's been doing this for a while and that's just who he is, so I told her that as long as you set boundaries, I'm sure life will go on as normal other than the fact that your sexy holes will have an admirer. In the back of my mind, I also knew that Rachel's feelings about the video would change once she got horny again. Rachel was the type of girl to be extremely timid and cautious when she's sober and not horny; but whenever she'd get high and ready to fuck her personally drastically changes and she's absolutely cock hungry.
When we got to my house, I took her to the basement where we usually hung out, away from my family, and cooked us some breakfast. After I fed her, I put some bud in the bong and get her high to cheer her up and get her in the mood to fuck as I was ready to get my first nut of the day. Rachel still was feeling off about the video, so I begged her to eat her pussy to make her feel better. I told her that I wanted to worship her kitty like her father wishes he could.
The father comment pissed her off a bit, but the running of my hands along her body and sexy talk turned her right back into her sex hungry self. Her face lit up as she slid her butt to the edge of the couch and pulled her jeans off. I got to my knees, pulled her legs apart and took a nice look at her stare at her spread crotch – womanhood bulging through her tiny green thong. I pressed by nose right up into her covered pussy and took a deep inhale in, taking in her intense musk. It'd had been a full 24 hours since she'd showered; and even though she put that green thong on in the morning, the pleasant stench of her cunt was overpowering – and I couldn't get enough of it.
She knew it was my favorite thing in the world to eat her ass out after the wear and tear of a day, so when I gave her head, she always pulled her legs back far to give me the perfect angle to easily service both her pussy and asshole. I kissed and sucked her pussy and asshole through her thong before pulling it aside, revealing her bare holes and eating my breakfast. Even without her morning shower Rachel was still a very clean girl – never any crumbs on her butthole or foul odors – just the most pleasantly stinky musk to compliment her incredibly sexy pussy and asshole (which is probably why her father had been collecting her thongs – after a sniff of a Rachel thong anyone would be hooked). With that I went to town and cleaned the hell out of her asshole with my saliva before tongue massaging her clitoris until her body shook uncontrollably.
I told her that we should save her holes for later when we go back to her house (as my cock still really wanted to spread them open as her dad watched and masturbated) and told her to suck the nut out of me. Without hesitation she got up, pushed me down to lay on the couch, and sat her pussy right on my face as she freed up my rock-solid cock. I knew the drill, the better I sucked her pussy, the sloppier and more intense the blowjob would be. Rachel always gave the some of the best head I've received to this day and was incredibly talented at opening her throat to literally fuck my cock with her mouth.
After plunging a fat nut down her throat, we got dressed again and started to discuss how we'd handle the father situation. "I just don't want him fucking me or touching me," Rachel said as I suggested that we should just go through with the original plan of letting him watch us fuck live. I myself was a bit nervous as I had never fucked a woman in front of a man, yet alone any person before. I found the idea of a man masturbating to the sight of my cock satisfying its hunger to be really sexy, especially when the woman would be the man's daughter – so I didn't want to miss this opportunity.
I told her that was completely understandable, and we agreed that we'd invite him to watch us fuck that night with the goal of making him shoot numerous loads during our performance. I agreed that we'd tell him no touching before we started the fucking, but I knew I wouldn't stop him if she welcomed his tongue, or even his cock, when she at peak horniness while getting pounded. I knew Rachel well and was certain she wouldn't want him coming close to her holes with his tongue, or especially his cock; but the idea of feeling his throbbing cock in her asshole, with my own cock (through her vagina), really turned me on and was what I hoped for.
Right after getting her holes eaten Rachel's mood completely flipped, and she was back to normal – planning on how we'll tease her father's cock later that night. I thought that slipping a note under her Dad's door would be the way to do it, but she said fuck it and decided to send him a text message. "Hey Dad, so I'm going to be out for most of the day. Did you like my video? We want you to watch in person tonight"
Minutes passed, and her Dad didn't send a response – I'm sure it must've been embarrassing to be caught filming sex and taking panties, especially your daughter's, so I wasn't shocked that he couldn't come up with a reply. After a few hours had passed, he still hadn't sent a reply to Rachel. "Maybe he never heard us in the house and has been stroking his cock all day to our footage and hasn't even checked his phone," Rachel suggested. I agreed that it was possible and admit that he's probably too embarrassed to write a reply, so we should make it easy for him to watch it live by just going home and starting a fucking session downstairs. He'd certainly hear it and come downstairs if he'd been worshipping her this whole time, plus the couch downstairs would be a perfect height to watch the sex from the parallel armchair.
It was about 5 o'clock in the evening when we decided to head to her house and get our fuck show started. When I asked if she was nervous, she said that she was a little bit and that'd it'd be weird to see her father's cock and even weirder to see it shoot streams of cum. I couldn't blame her, especially since she was inside one of those streams of cum 19 years prior; but I was so excited to put on a show for my lover's dad that it really didn't concern me.
When we got home, the house was completely silent. Her father's door was still shut upstairs, exactly as it was when we caught him jerking off to our sex video. I started to get the downstairs area ready for her dad to come down, take a seat and whip out his cock. I slid the long couch (where we'd be fucking) towards the middle of the living room. It was one of those couches that folded out into a mattress, so I next unfolded the bed and extended it out. Then I slid the armchair (which was very low sitting) right in front of the couch, positioned to have a bird's eye view of the sex.
This was a noisy process, so it certainly alerted her father that we were downstairs. When everything was set, I finally asked her if she was ready to do this thing, and she snapped at me saying "yes, but you better fuck me really good tonight… that dick better be 10/10 (how she described my cock when it was absolutely rock solid)." Little did she know it was already as hard as it'd ever get, but I told her "of course."
With that, we got onto the futon and started taking our clothes off. Rachel got me completely naked and I stopped at her thong – I definitely wanted to save that for when her father came down to give him the bird's eye view of it being removed to reveal the entirety of his daughter's naked crotch. We started with our typical tongue fucking before our sex sessions, complete with plenty of grabbing her soaking wet pussy through her thong and fondling her breasts. I told her to text her dad to come downstairs as I sucked her delicate pink nipples and playing with her petite little asscheeks.
Sure enough, about a minute later, we hear his door unlock and crack open. From the living room, we saw her father approach the staircase butt ass naked – beer belly, hairy chest and all, his hairy cock out and completely erect (small little thing it was, probably about half my size), and not even socks on his feet." In one hand was one of the pairs of Rachel's panties he had stored in the box in his closet, in the other was some lube to help him masturbate with ease. "Hi daddy," Rachel said as she stroked my cock with her hand, topless with her tiny breasts and succulent pink nipples facing her dad. I added a "sup dude."
Her dad walked down the stairs, cock and balls bouncing with each step as he approached the arm chair. "Hi baby," he said, adding, "you sure you're okay with this?" "Yes daddy, just no touching" she replied. He insisted that was fine as he took a seat and spread his legs to start stroking his cock. Rachel took a good look at her Dad's absolutely solid cock and said, "wow daddy, you look ready alright!" He smiled as he sat back and lubed up his cock and balls.
I didn't like that he had brought down an old pair of Rachel's panties, I wanted him to have a fresh pair to enjoy for the show, so I figured why not start with that. With that, and with Rachel laying down on her back, facing her Dad, I straddled my legs around her face, stuck my cock into her mouth and pulled her legs back as hard as I could, giving him an unobstructed view of her crotch covered by the same little green thong from the morning; her pink pussy skin and brown butthole skin completely peeking through the thong as they barely covered her holes.
At this point Rachel, unbeknownst to her father, hadn't showered for nearly 48 hours – so her thong must've been reeking with musk after being peeled to her butthole and pussy all day. I watched her Dad as I pulled her legs back to reveal her barely covered holes, and his eyes were wide-open, absolutely fixed to his daughter's bottom. I saw his cock pulse up and down once her legs were back and her holes were visible. As he started to slide the armchair closer to the futon for a better view, I began to massage her asshole and vagina through her thong to get the thong nice and stinky.
Rachel's dad whispered to himself, "wow, holy fuck that's beautiful" as he moaned and stroked his diamond solid cock while staring into his daughter's thong covering her holes. I could tell he was dying to literally shove his face into her exposed crotch and inhale the strongest breath of his life – he was on the edge of his chair about 3 feet from her pulled back legs. I tucked Rachel's legs behind my arms as a squatted my cock in and out of her mouth, filling the room with gagging sounds to compliment her father's grunts and whispers. With that, I gave her ass a massive slap, lowered my arms to stretch her legs back as far as possible, and pulled aside her tiny thong to reveal that brown asshole and pink pussy – feet away from her father's eyes.
Her Dad started to vigorously stroke his cock and was saying "oh fuck yeah" to himself over and over again as he stared into daughter's freshly revealed holes. I'd been fucking Rachel's asshole daily for weeks at this point, so she had gotten conditioned enough to wink her asshole on command. Without even telling her to do so, I heard the suction cup sound of her asshole opening and her father say "fuck yeah open it up." Even without cock in her prior, she was able to open her asshole to about the size of a nickel.
I took my cock out of Rachel's mouth and was ready to stick it up her, so I let her legs go and took off her thong. Her Dad's cock literally shot out a pump of precum as I threw him his daughter's panties, freshly removed from her pussy and asshole. I had rubbed it against her holes really hard so the thong must've absolutely reeked of Rachel's sweat and womanhood.
He immediately spread the thong with all of his strength, turning the vagina and asshole cover into a straight 7-inch string crotch string. I watched him as he sat back in his chair, spread the string to the tiny half inch diameter portion of her thong that was just plastered to her asshole and took a massive whiff. A massive "ahhhhhhhh" filled the room as he relentlessly inhaled the entire thong string, from the top of his daughter's vagina cover to the bottom of the thong string going through her asscrack. Sniffing, grunting and the squishing sounds of a heavily lubricated cock being masturbated filled the room.
As I got into position to insert my cock into her pussy in missionary position, I heard "ah fuck, ah fuck, ahhh fuuuhhhck" followed by the sounds of water droplets sprinkling onto the floor. Rachel's dad shot pump after pump straight into the air without giving a single fuck to block it from getting all over the floor. Rachel and I both looked back at him and laughed as she said, "damn Dad, you're done already?" "Oh no Rach," he replied. "This wasn't the first and won't be the last one today – no need to stop!"
Seeing his cock standing straight up shortly after his balls were emptied, with Rachel's thong in his mouth, drove me nuts – so I drove my cock balls deep into Rachel's vagina with a single thrust. "Oh fuck, not so fast," she pleaded, but it was no longer in my control. A minute of savage vagina pumping must've ensued before I took a look back and saw her dad masturbating, hard as a rock yet again, shortly after he unloaded ample sperm to the floor.
Her dad was absolutely mesmerized by the sight of his daughter's vagina being used, so much so that his moans and grunts were way louder than ours. He must've also loved the taste of Rachel's asshole because he had that worn 48-hour post shower ass string in his mouth the entire night. He even started to tell me how to give it to her: "come on, you can get it deeper than that … slow it down for her … pick up the tempo again … swirl it around in there." He moaned in satisfaction when my cock satisfied each of his requests.
It seemed like I had been pounding Rachel's vagina in missionary for hours at this point (probably only 3-4 minutes into it), and I knew that her dad was an ass man, so it was time for me to give him the real show of some vigorous ass fucking and gaping. Since he was watching right in front of the bed, I got right underneath Rachel, lubed up my cock, and shoved it right up into her asshole. Both of them grunted as I worked my way up her asshole, Rachel from my cock and her father from his intense masturbation. Her dad had the perfect view of her bare breasts and vagina as he watched me pound his daughter's shithole with her feet on my knees.
"Wanna sniff her man?" I asked her dad as I kept up the pounding. His eyes shot open. "What would a little close up sniff of your pussy hurt?" I whispered to Rachel. "Sure … but no touching" she replied. With that I said, "alright, get up in there and take a whiff of that pussy dude," I told her dad as I stopped the thrusts and buried my cock all the way up her ass. Rachel stood really still and leaned back as his dad got to his knees and approached our interlocked genitals.
Long sounds of inhales filled the room as he sniffed away at his daughter's unshowered vagina from a few inches away – my balls even felt the wind from his sniffs while buried into her asshole. He was vigorously masturbating his cock all the while: it blew my mind that he didn't lose control and start digging into, absolutely licking the shit out of, his daughter's beautiful pink vagina in tongue's reach of his nose.
Sure enough, he shortly fell back, stuck her thong right back in his mouth, and started jerking while staring directly into her box. I spread her legs wide to give him the perfect view of her vagina and started pumping her asshole again, and he grunted like a monkey as he shot a second nut into the air. More water droplets hitting the floor already.
To get him hard again I knew it was time for the intense stuff – it couldn't be easy staying hard after 2 consecutive nuts in a 5 minute window, especially at his age (then again, he'd probably never been this sexually satisfied in his life, so maybe it wasn't so hard). Keeping her in the same position, I began to gape her asshole out. After every 15 or 20 full cock length thrusts into her bootyhole, I'd lift her up to pull out my cock, spread her asscheeks with full force and Rachel would wink her asshole open to show her dad her thick black hole.
Sure enough, her dad was rock solid and jerking it yet again after a couple gapes. The suction cup sound of her asshole was making him lose control, to the point where he was grunting like a wild animal as he masturbated from the floor – a foot or two back from her asshole.
Next, it was time for some good old doggy style fucking. At this point I was approaching my nut and had some big plans in store for how I'd dump it. I got Rachel to her knees with my back facing her father, mounted her so my legs were out of his way, and stuck my cock straight into her gaped asshole. Shortly after that, I wanted him to get a sniff of that gaping asshole, so I told him to come get a whiff as I spread her doggystyle buttcheeks.
Rachel must've been incredibly into it herself, as she took the initiative to wink her asshole as her dad approached it with her nose. She spread her asscheeks wide to keep her gape open as her dad put his nose within an inch from her butthole and breathed in. After a few inhales and a whole lot of heavy grunting from her father, Rachel began to make farting sounds by pushing the air from her gaping asshole straight out into her father's face.
When she pushed that air from her ass to her father's nostrils, I was genuinely shocked that he didn't start ravaging her asshole with his tongue. Even I'd have done if I were in his position. He was surprisingly able to stop himself before he shot another load as he fell backwards to the floor and let out a "wow, holy fuuuck."
At this point, my cock couldn't take the pleasure any longer and I'd have shot a nut after only a few thrusts, so I decided to break out my master plan. I asked him if he wanted to taste it without touching her, and at the same time Rachel responded with "how?" and he responded with "yessss!" I told him to lay down on the floor with his head against the bed and his mouth wide open.
Without hesitation, he sat back against our sex futon, leaned his head back, closed his eyes, and started stroking his cock. I put my cock straight back into Rachel's gaped doggystyle asshole and shoved it in as far as it'd go, straight to my ball sack. After a few deep thrusts I could feel my semen rushing from my ball sack and knew a massive orgasm was coming within 2 or 3 seconds, so I said, "open up for the choochoo train!"
He obliged: it was crazy to see a full-grown man on the ground, eyes closed mouth wide open ready to suck the taste of his daughter's ass directly from her lover's cock. I'm not even interested in men like that, but in the moment, I couldn't think of a better place to shoot my load than in her dad's mouth. With that, I ripped my cock from the depths of Rachel's asshole and guided it straight into his open mouth.
Once three or four inches of my cock were in his mouth, he closed it, and lathered my entire cock with his tongue. About half a second after my cock was in, I let out a deep "ahhhh fuuuuck," as my balls pumped waves of semen straight down his throat. My dick pumped out such a massive amount of semen that he probably didn't even taste his daughter's asshole over the salty sperm.
After my orgasm, I sat there breathing heavy with my pulsing cock jammed down the throat of Rachel's dad, letting it pump out the last drops of semen it had in there. About four seconds later it fully hit me that my still rock solid cock was still deep in his throat, and he was still on his knees, looking up at me, and licking the shit out of my shaft to taste his daughter's shithole – and Rachel was looking back at the scene with wide eyes of disbelief. She couldn't believe that both her and her father had sucked nuts out of the same cock.
I ripped my cock from his throat when he began to move his head back and forth to actually suck my cock – it was tingling like no tomorrow after that nut and I couldn't have it sucked. *Pluuurrrpp* went my cock as it slipped from his lips. He was still beating his dick with his legs spread wide and was again on the verge of explosion. He sat back against the couch, spit into his hand, laid back and jerked his rod a good 10 seconds before the sound of his organism moans and cum droplets sprinkling on the floor filled the room.
I'm not sure what turned him on the most, memories of the show, memories of her smell, his throat and stomach being a cum dumpster for my cock, or the taste of his daughter's shitter on my cock, if he was even able to taste it. After his nut he just laid his head back against the futon, spread his body out on the floor and sat there breathing heavy for a good ten seconds before moving.
Rachel was letting out the post anal farts as she got up off the futon and walked into the kitchen for water. She definitely couldn't quite believe what just happened and things were catching up to her after the fact. Her dad and I watched her tight butt cheeks bounce up and down as she walked past us. "That was fun, wasn't it?" I asked him as we sat there with our post-nut clarity. "That was the best moment of my life," relied her dad, "I hope we can do it again sometime soon." I agreed and let him know that by next time, I'd try to convince her to accept his cock in her asshole.
He said I'd owe you my life for that as he got up, stretched, and grabbed a towel from the bathroom. He wiped up the semen he left on the floor and walked his butt-naked ass up the stairs to retreat into his room. His and Rachel's lives would never be the same again after such a mutual encounter of sex, despite his cock never being in her. He got to cum with her, watch her fuck dirty, see her holes abused and stretch, and got his head an inch away from his daughter's wide-open bootyhole to get a massive whiff. He was probably in heaven.
Part 3 (finale) coming soon.
---