Hey everyone, this is Vinith from Tamilnadu. I am writing this first experience of mine which I would never forget in my life. I had a chance to fuck my college junior and her mother in the same flat.
Coming to the story, I was doing engineering in a famous college in Tamilnadu. I was in my second year and my junior was in the first.
My junior's name was Deepika (name changed). She didn't look like a first-year college girl. She looked like a 25-year-old woman. She had big boobs and a great ass. I used to check them out often. She had a boyfriend too.
Her mom looked like a perfect slut. Any man would die for her boobs and her ass. Seeing her face itself will give an instant boner. Literally!
I used to be a good senior to her at college. I never saw her any other way until the day we had sex.
So I used be a guy who gave her a lot of positivity. She used to share everything with me. Once she called me out for a cup of coffee in the evening. I went with her.
We had a lot of chat while having coffee. So, it was 6 in the evening. Deepika told me to drop her at her house.
We took an auto and went to her house. She introduced me to her mom. I was literally going mad seeing my junior girl's mom. She was looking like a slut! I wanted to fuck her right there.
Then her mom said, "Why don't you have dinner here?" I readily accepted. My friend's mom went to the kitchen to prepare dinner. Then I and Deepika started watching random movies in Netflix. By 9 pm, her mom called us for dinner.
We went to the dining. She served me vodka. I said, "I don't drink, Aunty." Deepika and her mom started laughing. They were like, "We want you to drink".
Finally, I started tasting that vodka. All three of us were drinking. Deepika drank like she never gets to drink again. Then after four rounds, I got a boner. (My cock is 7-inch thick. It is a black dick).
Somehow I tried to hide my erection under the dining table. After some time, we finished our dinner. We went and sat in the living room. It was about 9.30 pm.
I said, "I have to leave, it is getting late."
Deepika's mom said, "Why the hurry? Come, let's watch some movie."
Since they were high on vodka, I thought there was a chance for me fuck my college friend's mom. So I sat there to watch a movie. They started playing a a movie on Netflix.
Deepika suddenly started playing 'lust stories'. I didn't know what to do. My dick started to stand at 90 degrees when they played the movie. Her mom started noticing it. I was feeling weird at the moment. I then asked her, "Can I use the restroom?"
Her mom said, "Sure, you can use the restroom in my room". So I went to the restroom in her room. I was in the restroom and I heard somebody was inside the room.
When I came out of the restroom, to my surprise, Deepika was changing her dress to nightdress. I saw her cleavage and got an instant boner again. I couldn't control but I didn't do anything either.
I was scared and went to the living room and saw her mom masturbating watching the movie! I was stunned. I went near her but she didn't stop masturbating. I thought this was my chance and started touching her boobs. She didn't respond, so I started removing her dress and literally jumped on her.
I started eating her boobs. I sucked her boobs and I pressed her boobs. I was literally eating her. Then I went to her lips. We played with our tongues for some time. I licked all over her face and then became nude.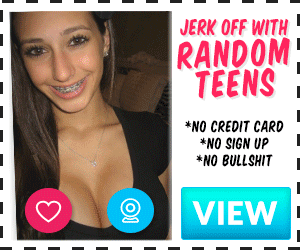 Deepika's mom stared hitting my cock. Immediately, I got instantly high. She ate my cock like a slut. She gave a magical blowjob which I had never experienced before.
Meanwhile, Deepika came to the living room and she was shocked seeing the scene in front of her. But her mom only gave her a wink. Immediately, Deepika joined her mom and started sucking my dick. She was a pro too.
Both Mom and daughter were sucking my cock like they had never seen a cock like this before. I was about to cum and I told them. They both nodded their head. In a moment, I started cumming all over their faces.
Her mom ordered me to lick her face with my cum on it. I happily licked her face and Deepika also joined me. And I and her mom licked Deepika's face with the cum. Then I started making Deepika nude. Meanwhile, her mom went to the kitchen to take some ice cubes.
I was sucking Deepika's boobs. Meanwhile, her mom took an ice cube and started rubbing it on her pussy. And I and her mom started licking her pussy in no time.
After a few minutes, her mom ordered me to fuck her daughter. So, I started inserting my dick into her pussy. Deepika screamed in pain. Her mom gave her a liplock.
Once Deepika's screams disappeared, I started drilling her pussy. When I was about to cum, I told them. Her mom told me to cum inside her and I did so.
I was so tired after fucking her. So, I lied down there for a while. But then her mom started playing with my dick using the ice. She started sucking it and soon, it got erect again.
This time, I fucked my friend's slutty mom. I literally tore her pussy apart and she loved it. Deepika was sucking her mom's boobs all this while. Then we three slept nude for some time.
I enjoyed fucking them. In the morning, Deepika woke me up with a blowjob. We now have sex whenever we get time.
Author's Note:

So, this is my first story. Sorry if there are any mistakes. Please give your feedback and if you wanna have sex, contact me "[email protected]"

Dear girls, women and couples, I have a black dick and I am a little chubby.

See you in the next story.