Cheerleader Audition 1970 style
Mary Beth was eighteen, just out of high school, pretty as a picture, perky little tits, rosy red lips, hardly black at all considering her dad was black as O'Barma, and she was just so thrilled when I asked her out and suggested she was cheer leader material.
She wasn't exactly girlfriend material, no great shakes in the brains department, no style, no sense of humour really, so her best chance of going to uni was a scholorship. I suggested she try out for the cheer leader squad and she thought it was a great idea.
I ain't pretending I'm much of a ball player but that's not how I kept my place in the squad, oh no that was rather more demanding, and that's how come Mary Beth Gowlanski came to accompany me as I rolled up to training that particular evening.
It didn't matter how many home runs or such like a guy could manage, no it was that quality of the girls that a guy could bring along for the cheerleading, see we had our main guys Al Fforbes, Freddy Allen, Dexter Johanssen, Marty Graves, solid guys real athletes, but our coach Grayson McKnee and his assistant F.K.Laurence they were the guys to impress, and that's where Mary Beth came in for our cheerleader squad, she already had the offer of college sponsorship, it just all hinged on the audition.
To "Audition," we just brought the girl to the teams training or bonding sessions.
Nothing bonds a team like sharing a girl around. The guys all came round the dressing room changed into the team kit and waited for the girls. We looked a real sight I'm sure, all dressed in our Stars and Stripes team shirts and baseball hats and trainers, and that's how we got in the team spirit.
Of course I had to arrive late when I brought Mary Beth. "Come on in and meet the guys," I said, "Here's a uniform." she looked at the tiny skirt, tight top, sports bra and tiny knickers dubiously. "I won't look." I lied.
She changed in a small cubicle and then I showed her into themain changing room.
She gasped.
Poppy Sinclaire was helping the guys bond as Mary Beth went to step through the door to the Players changing room and the players only lounge. Poppy had the cheerleader skirt pulled way up under her tits and the sweater tied round her waist but aside from her trainers she was pretty much naked as she sucked Coach McKnee tool an Jakey Minors fucked her from behind.
That's when I earned my place on the team, "Hey honey, I'm sorry, I thought you wanted to try out for cheer leader!" I apologised.
"Cheer leader not team whore!" she protested.
"But look at all the fit guys," I said, "Look at Poppy, she doesn't exactly look unhappy does she."
Poppy smiled at us from around the guy's cock.
"Hey Mike, that piece of ass want to try out?" Coach McKnee asked me, as Poppy sucked away on his penis, her deep black skin and jet black hair contrasting with his pale pink torso, while her mouth was rhythmically forced against his crotch by the big wide shouldered well muscled torso of Jakey Minors rhythmically pounding her from behind, it wasn't over obvious which hole he was using but I reckon it was most likely her ass.
"Mike!" Mary Beth exclaimed, "That girl, she."
"Sure honey!" I calmed her down, "Hell that's what you have to do if you want to join the squad, Just do what comes naturally, enjoy it and get a scholorship for doing what you enjoy,
that's what you want ain't it?" I asked.
"But she's naked." Mary-Beth complained as she stared at Poppy, as she worked away at the coach's erection sweat glistening on her thighs above her stockings and across her shoulders above her corset.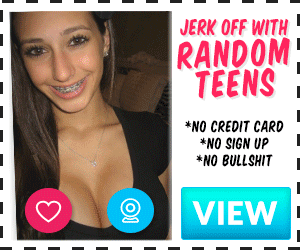 "No she's got a skirt on." I insisted.
"But Mike!" she exclaimed "That girl has two guys fucking her."
"Only one, she's sucking the other" I said, "She's a regular, she's doing History next year."
"Mike, surely you're not suggesting." she said, "I do what she's doing?.
"Sure honey!" I agreed, "sure, don't worry, you know you want to, no one has to know, just please the guys and a scholorship's guaranteed." I said.
"What!" Mary Beth demanded.
"Your mom don't need to know, nor your friends, just the team guys, that way you get a Math scholarship for free, just for screwing a few fit guys and a bit of cheer leading when there's a game!" I explained "Got to be worth, what thirty, fifty big ones."
"What!" she squealed.
"Screw a few guys, like Poppy's doing right now." I told her as I took her hand in mine "Like this is your audition May Beth, you're so close to that math scholarship, you do want to go to uni don't you?"
"I guess," she said. I eased her short dress up and her pants down. "Do you mean I have to do that?" she asked.
"No, you don't have to do anything you don't want Mary Beth," I reassured her, "but I thought you had your heart set on Uni?"
She glowered at me, but F.K. Laurence came up behind her and started cupping her titties and nibbling her ear lobes and she just melted into his embrace and pretty soon his fingers were deep inside her. As soon as he pulled them out then Jimbo Graves came up past me and just rammed his tool right into her.
Next up F.K was trying to worm his tool up Mary Beth's ass.
"Ohhhh you're so big, she gasped as he eased his cock half way in and started humping.
Pretty soon they both spunked in her.
"You're doing great," I whispered as Freddy Allen, Dexter Johanssen,took their turn to double teamed her.
Mary Beth was really getting into the scene. She pulled off her sweater and bra so she was completely naked.
Poppy sat back and let all the guys concentrate on Mary Beth. She was having the time of her life, Two cocks were no longer enough for her. She now had one in her mouth as well as one in her puss and one up her ass. After a while she was loosed up enough so even the legend that was Milton Zambusa managed to force his ebony monster up her puss and there were precious few girls that could say they had anything anywhere near the size of that monster up their puss.
He really loosened her up so afterwards she managed to take two normal dicks up her vagina at the same time. She would probably had one up her ass as well if anyone had been able to get at it.
She even managed to have one in her mouth, one up her ass, one in her puss and one in each hand at one stage, Spunk dribbled down between her tits but at least she didn't have any in her hair.
Poppy sat quietly wanking., frigging herseelf, but soon she wanted in on the action. She sat in front of Mary Beth and spread her legs wide invitingly. Lincoln Mambosa's wanted some of the action so he lifted Poppy up and sat her down on his lap with his cock up her ass.
Mary Beth had a guy up her own ass they both knelt down so Mary Beth could lick Poppy out while Poppy was fingering herself. Poor Jason Parks came in late and I'll swear in cummed in his pants before he had a chance to get hs tool out he was so over excited by what he saw.
I could take it or leave it. Ellie McKay head of the cheerleader squad came in watched Mary Beth for a while. I saw her put her hand down the waist band of her skirt.
"Allow me," I said like a real gent and I slid my hand down beside hers, "I got longer stronger fingers than yours." I said as I slid my fingers into her tiny silk panties.
"Sod your fingers I need cock," she whispered.
I fingered her clit untill she gasped with pleasure, "Bastard I need cock." she complained.
"Take your pick," I gestured around the room.
There wasn't really any guy left with any energy in them apart from those actually screwing one of the girls.
"Bastard," she said again but I could see she was enjoying it.
"You want to sit on my cock?" I asked.
"I thought you would never ask," she agreed as she pushed down her knickers and pulled my tool clear of my shorts.
She just slid straight down on my tool till she near squashed my balls. She did all the humping, I squeezed her tits, "You want to take the new girl to bed?" I asked.
"Only if she grows a cock," Ellie admitted.
I started shooting spunk. Spunking in a worn out 50 something beanpole with grey hair, grey skirt with just her knickers down. Gee the things I do for sport.
Time was getting on, usually the girls were expected to join in a bukkake session but by that time no one had any spunk left. The guys just sat around, discussed Mary Beth and agreed pretty unanimously, they definitely wanted more.
Mary Beth came over to me afterwards as she tried to find the rest of her clothes, "You never fucked me," she said, "Don't you want me?"
"Sure but not in a group," I lied.
"I like that," she said, "A real gentleman."
I helped find her panties and her left shoe.
"Gee I sure am fucked," she admitted.
I put my coat round her, "Can we go back to your place? I need to get cleaned up." she asked.
I had to agree. I had a small apartment over a store near the ground. I walked her home and ran a bath for her.
She stripped right in front of me quite shameless and slipped into the tub like an angel. She lathered herself up and lay back.
Next thing she fell asleep. I dragged her out and dried her off.
"That's nice," she said deamily.
I found her a nightdress an old girlfriend left behind and I laid her on my bed. She was asleep before her head hit the pillow.
I climbed it with her. I shut my eyes for a moment and woke up next morning.
Damn me if she wasn't fixing breakfast.
"Gee you awake?" she asked, "You never fucked me." she stated.
"I never do on first dates," I lied.
"You fucked that old bitch instead," she challenged.
"She's an old friend," I admitted.
"That's real sweet," she said, "Who was the big black guy."
"Er which one?" I asked.
"The one that was hung of course," she said, "That guy coud really fill me."
"I don't look at guys tools," I admitted, "Maybe ask for the number of his cell phone next time."
"Ok, you think there will be a next time?" she asked.
"Sure. You're on the team now, there's a roster, they will expect you to take your turn!" I sugested
"Wow that's great!" she gasped, "That was the best sex ever!" she paused "Thanks."
"That's Ok," I agreed.
"Sorry I didn't stay awake," she said, "But I was totally fucked and to be honest," She paused. "After those big black guys you don't do nothing for me."
"You dumping me?" I asked.
"Yes, sorry," she said, "You very upset?"
"I'll live," I admitted
And that was it,
We stayed friends, she loved to tell me how many guys she had at one time and said she owed me for getting her into cheerleading.
Last I head she was turning tricks down on Sunset. Guess its her vocation. Has to beat Math.
---