Betsy and I are at the lake waiting for another couple, Jeff and Lisa. We met them last year. They are similar in age and shape as we are. They arrive and we sit on the patio having a drink while we catch up on recent events.
Lisa is sitting to my right. She is wearing a white blouse that buttons down the front and a pair of short pink shorts. The top few buttons are undone; the one in the middle of her chest is straining to hold her shirt closed. She turns towards me and leans forward to emphasize a point about her job. Her shirt hangs open showing a very noticeable tan line plunging between her breasts. The four-way conversation continues without much fanfare.
I got up to get some snacks and Lisa follows me into the kitchen. As we cut up cheese and arrange crackers on a platter she brushes against me. I think nothing of it until it happens several more times. First it's her arm across my ass, then her tits against my arm. It may just be my imagination; but I'm enjoying it. This continues as we prepare the snacks.
Back at the table, we take out seats and pick up on the conversation. Lisa's chair is now a little closer to mine. She adjusts herself and I am getting an even better view of her tan line. Jeff made some comment and Betsy cracks a one-liner and we all laugh. Lisa leans in to me and comments on how funny Betsy is. As she leans in, her shirt opens a little more and her brown, right areola and nipple are clearly visible against her milky white tit. I feel my cock twinge. She must have seen me staring, but leaned back in her chair without making a reaction and doesn't adjust her shirt to hide anything.
Lisa wants to get out on the lake and take a boat ride. We all go inside and change. Betsy has on a tankini, Lisa a yellow one piece with a plunging neck. Betsy's top has a blue pattern and the V-neck that drops down nicely between her tits. Her blue shorts show off her nicely tanned legs.
We begin to cruise around the lake, continuing our conversation, enjoying the sun and getting very warm. Lisa want to swim. We pull into a partially secluded cove and drop anchor. There are a few boats out on the main lake; but we're the only boat in the cove.
The girls had been drinking wine and have finished a little more than 2 bottles. Jeff has had about 4 or 5 beers.
Lisa asks if the water is warm. I open a door and stick my foot it. "It's warm" I said.
"Are you sure?" She asks. I tell her to stick her foot in and see for herself. She said "I'm afraid You'll push me in!" I put my hand on her shoulder, her skin is warm and soft, and I promise not to push her in. She tests the water and agrees.
I ask her and Jeff if they each want to have a raft to float on. Lisa says yes but Jeff replies he isn't ready to swim. Betsy also will wait.
Lisa stands at the top of the ladder. She tries to position the raft so she can get on without getting too wet. She tries to go down facing forward, then backwards. The raft is getting the better of her. As she leans toward the water to position the raft, her sunglasses begging to fall. She catches them and turns to hand them to me so I can safely store them. As she does, Another small wardrobe malfunction; another nip-slip. It's a small slip but she knows that I saw it. Lisa flashes me a coy smile. She maneuvers onto the raft. I follow on my raft.
We swam for a while, floating on the floaties, soaking up rays. We drift and float continuing our conversation. I see Betsy and Jeff sitting and chatting on the front bench seat together while the music plays. A gentle breeze pushes us away from the boat. I can't hear Betsy or Jeff. Lisa too has drifted farther from me and it's hard to hear each other. I paddle to her. She grabs my raft and pulls us together. Her head is at my feet and visa versa. I hold her raft too, every once and awhile, a wave from a boat on the main lake passing by breaks over the raft and startles her. The cold water on her chest raises her nipples. I notice that her bathing suit is riding up her crotch. It's tight against her and the water helps to show the outline of her pussy. Her lips are noticeable; no sign of a bush. I'm sure she catches me staring at her. Occasionally she adjusts her suit, but only makes it more taught against her skin. Watching her wet, sexy body is turning me on. Only the cold water keeps my cock from standing at attention.
Lisa reaches under my raft and rubs against my leg. " oh, sorry, I didn't mean to grab your ass" she said. I tell her it's just my leg. " Then I'm really sorry" she replies with a smile.
As we float, well away from the boat, I get glimpses of Jeff and Betsy sitting close together. I can't hear them; but they seem to be laughing and enjoying each other.they seem much closer together each time I look at them. Their arms are resting on the back of the seat cushions, almost embracing.
After almost an hour on the rafts, Lisa tells me she is getting cold and wants to get out. Cold or excited, her nipples are very erect. I reluctantly agree and follow her.
Lisa reaches the ladder first. She has a little trouble getting off the raft and onto the ladder. I gently reach forward, hold the ladder with one hand and push her hip with the other. As she climbs up, I get another great view of her ass and pussy covered only by the thin, wet fabric.
I follow her up the ladder and begin to dry off.
Soon the music and the warm sun had everyone relaxed. The girls worked on their tans; adjusting the suites to get maximum sun coverage.
Jeff and I both have our shirts off. Everyone is air drying and basking in the sun. Both girls have pulled the straps off or to the side during the day to remove most of the tan lines. Neither girl was topless but the wine made them less concerned if a strap dropped a little low.
Then we sat around listening to tunes and chatting.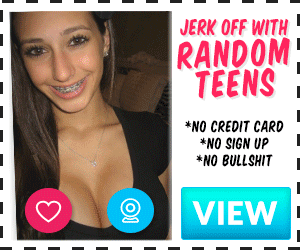 An old Elton John song, "Sweet Painted Lady" comes on. " …. getting paid for being laid, I guess that's the name of the game…" .
Both girls chime in in unison "how come you don't pay us? We get laid a lot"
Jeff quickly responded, "Well how much are you worth? What are your rates?"
Betsy retorted, "You can't afford us!" she turned, bent over and playfully shoved her ass at Jeff's face. Lisa playfully pulled a strap off of her top and teasingly, exposed the top of her right breast.
With that, everyone burst out laughing and had another drink. The sun, the lake, the tunes and the booze are making everyone loose.
Betsy, in the front of the boat plopped down on the bench seat again next to Jeff. I started the engine and Lisa sat in the back across the aisle from me and curled up in the reclining couch seat facing me. She closed her eyes, pulled the straps of her top down, farther than before and I think, and showed off a little tit for me.
Then we rode around the lake for a change of pace. Betsy and Jeff were up front giggling and I couldn't make out much of their talking due to the noise of the engine. She had her back against the cushion, her feet on the deck. Gradually, I notice she had one foot on the deck, the other on the bench. Her legs were spread open. Betsy was laughing. I didn't think much of it at first; but she was really enjoying herself (and Jeff) more than I've seen her in quite a while. Jeff had one foot on the bench between her legs, and possibly on her thigh.
Lisa shifted in the seat, a bit suggestively, "The sun feels good, and Mmmm I feel really good." Lisa said as rolled to her back and spread her legs to expose her inner thighs. This was making it hard for me to concentrate on driving the boat. In my mind, her poses were getting sexier. She shifted, her right hand rested suggestively on her lower stomach and left hand reached out toward me.
Between the two girls, I was getting horny and my cock a little chubby.
I made small talk with Lisa. No matter what we said, she got a bit more suggestive. "I'm getting hot," said Lisa. "Really hot. What do you think I should do?"
A few minutes passed. "My suit is almost dry, but I'm wet." She said as she pulled at the fabric of her suit near her stomach. It pulled tight and away from her skin. For a few seconds, the elastic around her legs pulled away and exposed a thin strip of her dark bush. Then I looked into her eyes. She gave a coy little smile then she looked toward my crotch. I think she noticed that she had made my cock stiff. "You seem to be enjoying this as much as I am." She said.
She pulled at the suit again so that it just covered her pussy, showing how trimmed her bush was. "I want to minimize my tan lines. You'd like that, right?" Was it the wine talking or was she suggesting something more?
I nervously glanced at Betsy. We had never crossed this line and I was sure I would get myself in trouble if I went down this road too far with Lisa. Betsy and I often fantasized about 3-somes and four-somes but never went past the fantasy. The thought of Betsy sucking and fucking someone else was a turn on for both of us; but a little scary. She always said that, if I wanted, she would fuck a guy; but not suck him off. Betsy loved making cream pies with me and the thought of her pussy filled with someone else's cream turned her on and made me curious. Giving other guys BJ's was 'too personal' for her and she saved her mouth for me only. She gives great blowjobs and I tease her that she should give lessons to her friends so they can please their lovers.
I saw that Betsy has slid down the couch; she was almost flat on her back with her head slightly propped up. One leg was on the bench behind Jeff and the other hanging over with her foot on the deck. Jeff was facing her with his leg bent and knee toward her. Her crotch was pressed against his knee. Her blue shorts rode up her legs' barely covering her pussy. Her eyes were fixed on Jeff; she didn't glance toward me or Lisa. I wasn't sure if I was thankful that she wasn't listening to us and watching me or if I should be getting jealous of how "comfortable" she was getting with Jeff. It didn't matter; the two girls were getting me hornier by the minute.
After 2 hours on the lake, Betsy announces "we're getting toasted and roasted! Let's head back." so we headed in. Maybe Betsy will jump my bones when we get back or maybe this will go somewhere else. Either way, my cock needed female attention.
The trip back was a little more of the same. Betsy and Jeff having a private conversation; Lisa continues to be a tease, both in her conversation and body language. We docked the boat. "Go ahead, I'll close up down here" I said. No one objected. The 3 of them go up to the house. I can hear them laughing as they go up the stairs. I refill the boat with gas, put away the floaties and put the cover on the boat. It takes about 25 or 30 minutes before I can head up to join them. As I head in, I figured they were all showered and relaxed, or Lisa and Jeff were going at it and hopefully Betsy was waiting to take care of me.
I go in the back door and can hear the shower running, I see Lisa going into guest bedroom. She has a towel wrapped half way around her, showing lots of leg and a little ass. She smiles and gives me a little wave. "Enjoy" she said as she closed the door.
No time for me to respond. "Strange" I think. Did she ask that as a question? Enjoy putting the boat away? I wondered. She didn't give me a second look. All of the flirting in the boat seems to be leading to nothing.
I dropped my shirt on the floor, pour a glass of water, take a gulp and climb the stairs. I reach the top and round the corner into our bedroom. Then to my surprise….
Betsy is sprawled on the bed. "You've been busy down there." She said. "How's your appetite? Time for a little dessert?"
The covers are hanging to the floor. Her head is propped on the pillow. She is looking at me and smiling. The left strap of her tank top is pulled down exposing her white, left breast. It is stark white against her tan chest. Her nipple is erect. The blue shorts are on the floor. She has her left leg bent with the knee in the air. Her right leg is spread apart on the bed. Her left hand is between her legs. Her fingers, shaved pussy lips and thighs are coated in thick, white cum; a perfect cream-pie. Her fingers are circling her clit, working the cum into a lather.
"I've made a cream pie for you. I know how you like it. Actually it's a cream pie that we made for you."
I'm stunned. "WOW" is all I could say. She looks so confident and sexy. We've fantasized about her with 2 cocks; but she never could get past the bedroom fantasy. We've played "who would you fuck" in bars but never past the hypothetical phase. Now her cunt was coated in someone else's cum.
With her right hand she motions me. "Come here. Dessert for you and more cooking for me". I slowly approach the side of the bed. My cock has stiffening and she reaches toward me. She wraps her hand around my stiff cock through my bathing suit. After a few strokes, she pulls at the waist band and said, "It's time to unwrap the next ingredient"; I help push them to the floor.
She wraps her hand around the swollen shaft and pulls the head to her lips. "Time to prepare the next course" She said as she licks the head like a lollypop. My eyes are glued to the erotic scene, her fingers working the cream pie on to her clit. I may have mumbled; but surely couldn't get the words out. Betsy's right hand is firmly clenched around the shaft of my cock. She pulls me on to the bed and I straddle her head, never taking my eyes off of her cream soaked pussy. I kneel over her head facing her sexy snatch. My left hand reaches for her bare left tit. I slowly draw a circle around her tit with my finger. I pinch her nipple; gently at first, then harder. She tenses at the pinch. My eyes still glued to her cream pie.
Betsy pulls my ass down on to her face. I feel her tongue against my balls. I keep them shaved for her. She licks them eagerly like a melting ice cream cone. I lean forward resting on my forearms. My hard cock is against her left tit. My eyes are fixed on her fingers strumming her cum soaked clit, poking out from her cream covered hood.
She opens her mouth and takes my balls into her. She spits them out. "Doesn't the pie look good? Don't you want to get a good look at it?" Her right hand is behind my back. She pulls my chest down on her. My face is inches from her cream covered cunt. I can smell her sweet sex mixed with the pungent, salt air aroma of semen. I've tasted and smelled my cum on her before. This was different. I've never smelled another man's cum before, let alone on Betsy. Her pussy lips are spread wide apart. By the looks of her pussy she obviously had just been fucked; but not by me. Her inner lips were also spread apart and her vagina was wide open. He must have pulled out while cumming in her and shot a few last streams of cum on her. There are several globs of thick white cum on her trimmed bush above her clit and one on her thigh. There is a pool of juicy, white cum filling her open cunt hole. It seems to be a mixture of sperm and her pussy juices. The rest of her snatch was glistening in a wet, lightly colored cream and juice. A small white stream of juice leaked in rivulets to her ass. She not only had just been fucked, but she got very juicy and he left a large load when he came in her cunt.
Words still escape me. Her mouth is too busy sucking my balls to talk.
She gently sucks one of my balls and, with both of her hands behind my neck, pulls my face onto her pussy. My lips press into her cream covered muff. I push my closed mouth onto her open pussy. The cream is warm and slippery; the aroma new and heavenly. I feel the jelly like cum being pushed by my lips. I kiss her pussy lips with my closed mouth. I lift my head to enjoy the view; cum sticks to my mustache and forms strings of man juice to the hair of her trimmed pubic landing strip. Then I open my lips and my tongue tastes her sweet juices and the salty, tangy cum coating the area around her spread pussy lips. I'm not bisexual or cuckhold; but eating Betsy's pussy full of someone else's cum while she sucks my balls was strangely erotic and a turn-on. "Delicious" was all I could say.
Her mouth closes on my ball sack and she sucks more forcefully. I open my mouth and taste the glistening mixture of their sex. Licking as I went, I touched the glob of white goo on her thigh with the tip of my tongue. It was pushed to the side by my tongue. I open my mouth and suck it in. It's still hot; the taste is strong and salty. I do the same to the larger globs of semen above her clit. I suck them into my mouth. I don't swallow them; but let them roll in my mouth. Next I fully probe her inner cunt lips. I bury my tongue into the pool of cum in her vagina. I swirl my tongue in her like a cocktail swizzle stick. Some of the cum is thick, white and creamy; some is mixed with her cunt juice, clearer but still slick. I've never felt her cunt this juicy and slick. I pull my head back, raise up her hips so I can lick the river of juice that runs to her ass. I flick her cum coated asshole with the tip of my tongue. I lap up cum as my tongue heads back to her cunt. I tongue her clit through the thick, slippery cream coating it. I French kiss her pussy as I tongue her from her clit to her ass again. My tongue slowly circles her clit, once, twice, slowly at first, then down to her creamy ass. After a minute of licking and pushing the cum around her clit I pick up speed. The taste of the mixed cum is intoxicating. I feel as high as she did from the wine. The thought of tasting another's cum never turned me on; but seeing this large load on and in Betsy was different. She always gets turned on when we fantasize about her doing 2 guys. She loves a dildo or vibrator in her pussy as she sucks me off. If I talk to her about taking 2 cocks at once, she cums quickly and hard. She has always been too timid to act on it. Now, although it's not 2 guys at once, it's 2, back to back. I don't know what prompted her over the edge; but I liked it.
Suddenly she pushes my off of her. "Do you want sloppy seconds? Time to fuck me and add more cream to my pie!" she says.
Without answering, I turn and position my cock in front of her spread, cream filled cunt. I lean into her and kiss her hard on her open mouth. The cum, still in my mouth, spills into hers. Our tongues wrestle and she tastes the salty elixir of her pussy juice and his cum. The head of my cock pushes into the cream pie and forces her pussy lips wider apart. I slide my hard cock deeper into her, slippery, cream filled cunt. She gasps. I slowly pull out and thrust back in. Several more thrusts and cum is oozing from her, coating my cock and balls. I pull my mouth from hers; she swirls her cum drink with her tongue and swallows.
"Enough" she says and in an instant her pussy pulls from my cock. She spins around and guides my cum drenched cock into her open mouth. Her legs are spread wide. Her pussy and thighs are soaked in a frothy cream. I dive into her with my mouth open wide. My mouth covers her spread pussy lips. I roll her on top of me. Cum is dripping on to and into my mouth and coating my face. I savor this new found flavor of her juices. I've often eaten her pussy filled with my cum. This taste is similar, but different. I don't know if it was because I was happy that she finally fulfilled her secret desire to fuck someone else or because it was her and my first real sloppy seconds. As I savored her cream pie she licked and sucked my stiff cock. She cleaned off every drop of the sexy juice mixture from my dick and balls.
I thrust my tongue deeper into her slipery pussy, lapping up her juices. White drops of cum still covered her ass and crack. As I fucked her cunt with my tongue, I coated my right middle finger in his cum. Then I slid my slippery finger up, circled her ass and gently slid the tip of it in. She must have liked it, she sucked my balls harder. Timing the thrust of my tongue in her pussy, I slid my finger to the 1st joint, then the second. Her breathing quickened and her tongue circled by balls. She lifted her ass and pushed my face hard into her open lips. My cum soaked finger worked in and out, ever so slightly deeper until it was fully buried in her ass as she was rocking back and forth, up and down. Her mouth was around my balls, her juicy pussy fucked by my tongue and her ass fucked by my cum soaked finger. This was sexual heaven. My load was ready to explode as she edged toward an orgasm. I could feel her cum against my mouth. Her ass clenched my finger and held it tight. She lifted her hips driving her cunt against my hungry mouth.
Again she pushed me off. She pulled my cock and positioned it against her parted cunt lips. She pulled me into her as she thrust her hips into me. "fill my cunt up again with more cum" she whispered. "It felt good when he filled me, now I want to feel you fill me". We fucked hard as she came again. My cock exploded forcefully into her pussy, filling it with another, different cream pie. I fucked her until I was empty. She continued to grind her clit against me. My cock grew soft. She pulled me off and laid beside me. She was still hot and she slid a finger to her clit now soaked in my cum. She turned and kissed the head of my cock, then began licking the creamy sex juices from the 3 of us off the head. She said "Let's see if your cum has different flavor from his". I slid my head to her snatch. It too was now coated in the cum from the 3 of us. My cock was responding to her tongue. Likewise, I replaced her finger on her clit with my tongue. It tasted different than before; a new drink. My cum tasted saltier. I pulled her on top of my so that this drink would flow into my mouth. I didn't want to spill a drop.
Betsy licked the head of my cock and then the shaft. She then took my cock into her mouth and sucked the last drop of my cum from my cock. I stiffened, my cock was responding to her. She sucked my cock and fucked it with her mouth. After a few minutes my cock was rock hard. She licked some cum from my balls, trading my straight cum with the 3 person mixture. She seemed to enjoy changing between the two flavors.
Her hips continued a slow gyration working her clit against my waiting mouth. She was picking up speed. Her hips moved faster and harder, grinding her clit into my mouth as she sucked my cock harder, with my fucking her mouth faster. I don't know how long it took but we both came again. She was bucking her cunt against me like a wild horse and I was fucking her mouth. She deep throated my entire cock. Each thrust of my cock buried into her throat as my balls slapped her face. She sucked me dry and I nearly passed out as she smothered my mouth and nose with her cum soaked pussy and ass. The smell and taste were the best I've had.
As we slowed, I rolled her off of me. We were both spent. We lay drenched in sweat and cum. We both realized what happened at the same time. We had sucked and fucked with wild abandon, all the while the door to our room was wide open and our guests were across the hall. I'm not sure if they enjoyed listening to us or joined in with their own party. We had been too busy to notice.
After a few minutes we both grabbed our towels and walked, naked past their room to the shower. I wonder if this gave them any ideas or if this will lead to a new chapter. Time will tell.
---