Betsy's Creampie – Part 3
To better understand and enjoy this chapter, I suggest that you read Betsy's Creampie Parts 1 and 2.
I was working from home. I had several conference calls; the last of which was a long, boring dissertation by some know it all from accounting on the benefits of their new system. My mind drifted. I leaned back in my chair and sipped my coffee. I thought about last weekend and the fun we had with Jeff and Lisa. I thought about jerking off.
I thought how nice it would be to have Betsy come home now. I fantasized that she would come home early, and relieve my boredom.
I heard the car door shut and the garage door open. She was home early; she must have read my mind.
She entered my office. She was wearing a blue skirt, slightly below mid-thigh and a simple, white, short sleeve blouse with buttons down the front. The blouse was unbuttoned to the middle of her chest showing a little cleavage. It was warm so she didn't have on stockings. "I brought you dessert" she said with a grin. I looked at her. Other than her car keys, her hands were empty. She came in, sat on the couch across from me. I placed the phone on mute.
"Ok, I'll bite. Where is my dessert?" I said.
"Are you sure you're on mute? She said.
I double checked. "Yes".
"Well", she started, "It was slow in the office today so I took an early lunch. I went to that new deli by the office to grab a bite. Can you guess who was in the checkout line? It was Jeff. He had a sandwich, some sport drink and a slice of Boston cream pie. "We said 'Hi' and I commented on his dessert ***********ion. He told me that he would rather have more of my cream pie. I thought for a split second and told him I agreed that my (cream) pie was better and would like to share some too. He paid for his stuff and I followed him out." He asked me if I was kidding" I said "Not at all. I think I'm in the mood for a cream pie; if you know what I mean."
A smile came to his face. I saw a bulge in his crotch. I could feel my pussy getting moist. " So, I'll follow you to your house." I said.
I couldn't believe my ears. My shy, until recently faithful wife was now launching into our wildest bedroom fantasies; for real.
She sat on the edge of my office couch and leaned back. She was close enough to me that our feet touched. I could smell the musky aroma of sex fill the air.
"I thought about you on the drive over to his house." She said. "Although I was horny and felt naughty, I wanted to give you pleasure from this too. So I decided to make you the biggest, sloppy seconds cream pie that you've ever imagined."
"He kissed me as soon as we entered the house. He dropped his lunch bag. It was like in the movies. We kissed and groped. Clothes were stripped and tossed on the floor as we made it to the couch. I lay on top of him; we were both naked by then. I kissed him and slowly worked my way till I sucked his nipples. I made him moan and beg for more before I inched lower; licking, sucking and nibbling all the way to the base of his long, hard 7" cock. He pulled my hair as I licked all around the base. I worked his balls as he tugged my hair. I sucked one ball then the other until his moaning got louder. I took both balls into my mouth and sucked harder and harder till his cock started to pulse. I gently stroked his stiff rod until I saw pre cum oozing out the tip."
I was in shock. "Did you blow him?" I asked.
"Of course not" she said emphatically. "My mouth is only for your cock."
I was rock hard; my cock bulging from my shorts. "Then….?" I asked.
"I made my way back up his tight body till our mouths locked. We French kissed for a long while. He tried to feel my tits but I kept pinning his hands to his sides. I was so wet I was afraid I would stain the couch."
I stroked my cock through my shorts. Betsy opened her legs; her skirt slid up over her thighs exposing her white panties. I noticed that they were wet and stained over the entire crotch. I could smell the sea smell of sex in the air. She unbuttoned a few buttons on her shirt exposing her white, lacy push up bra. I stared at her B-cups as she slid the fingers of her right hand under the bra and her fingers circled her nipples.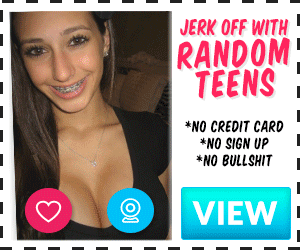 "I decided that I wanted to fuck him until he had no more cum left in him. His cock doesn't have the girth that yours does; but I like the 7" length banging the back of my cunt. I spread my legs and pushed his cock quickly into my cunt. It slid right in because it's not as thick as yours. I fucked him like a whore until he emptied his load deep in my wet snatch. I pumped that cock until it was soft and it slid out."
My mind raced. Fucked him like a whore? Betsy said that? Who was this gorgeous, hot, sexy amazing lady sitting across from me? Can this be real? Did I die and go to heaven?
Betsy continued, "I continued to kiss him. I played with his nipples until he grew hard again. I wasted no time. I grabbed his dick and pushed it back into my creamy cunt. I rode his cock hard. I came and kept riding until he arched his back and emptied another load of hot cum into me. I could feel the hot load shoot deep, filling me more. He softened but this time I kept his cock in my hot little pussy."
Her fingers pulled the cups of her bra down exposing her rock hard nipples. She continued to play with them with her right hand. Her left hand slid down to her panties. She slowly slid her fingers under the waist band and peeled them off. She lifted her ass to get them off and wiggled them over her feet. She stood up and stepped to me. She picked up her panties, exposing the inner crotch. It was soaked with a pool of sperm and cunt juice. It was so fresh that it hadn't started to dry. She must have raced home as soon as she was fucked.
She held it to my nose. "Have a taste of pie". She offered. I inhaled the aroma. It smelled like the ocean; wet and musty. She pushed the cum to my lips then dropped them on my lap. She slid her skirt off and sat back on the couch. Her ass was on the edge and leaned back, resting her head on the cushion. She spread her legs wide exposing a frothy head of cum coating her crotch. She spread her cunt lips with her fingers. White cum oozed from her lips that were covered in a frothy, creamy blanket of cum. Her pink pussy looked stretched and swollen. She slowly traced circles in the cum; teasing her cunt.
"He had cum twice in my cunt and I wasn't ready to have him stop. I lay next to him with my legs closed to keep as much cum in me as possible. I kept his hands off me as I stroked him hard again. I took a few minutes. I told him I was going to fuck him until his cock fell off. He seemed to like that and started getting hard again. As he grew more excited, I mounted him again. I asked him, 'Do you like your new slut? Do you think your cock is good enough to fill me again?' This got him really hard. I kept swearing like a fucking sailor, telling him how much I wanted his cream to fill my slutty hole. "Fuck my cunt. I want your cock deep in me. Bang my cervix with that massive tool. I want your seed filling me. God I want your cock. Fuck me, fuck me hard!"
He came a third time. Just as before, I drained every drop of his jism that I could. My cunt felt so full of his seed. I should have cum a dozen times; but I was so focused that I didn't cum again. I lay next to him and began my ritual again. It took about 20 minutes but he got hard again. 'Think you can fill my slutty hole again? This slut's for you." I said. He grunted and I hopped on him again. My cunt was so wet he slid all the way in in one shot. I immediately bounced as his cock banged against my cervix again and again. As before, I swore and rode his dick until he arched his back and I felt his cock spasm in my pussy a fourth time. I sat on him; with him deep in me until I was sure he was empty. I told him that I hoped that Lisa wouldn't be upset if he was too sore and tired to service her for a day or two."
As I rolled off he said "I'm done. I can't fuck anymore. Lisa will have to take thinks in her own hands"
"I kissed him deeply, thanked him and got dressed and rushed home. I wanted to give you the hottest, wettest, sloppiest cream pie possible. You won't have sloppy seconds; you'll have sloppy 5ths. I'm a slutty whore that is filled with a hooker's night of cum. Do you think you can finish eating this cunt that is filled with another man's sperm? I want your tongue to lap up every drop of his salty, spunky cum and make me cum. He fucked me so hard and deep that my pussy gushed with my cunt juices. Taste his cream now that's it's mixed with my cunt juices. Eat me now!"
I got up and dropped my shorts and peeled off my shirt. I knelt before her, between her open legs. She spread her legs wider and her cunt lips wide for me. I looked at her snatch. I've seen many porno flicks of cum filled cunts; but even in gang bangs, I've never seem a sight like this. The cum was whipped into a froth. It covered her from the bottom of her trimmed bush to her ass. It was a circle wide across her entire crotch and coated her inner thighs. I lowered my head to within an inch of her cunt. I savored the smell. It was moist, and humid like the ocean. It had a musky, sea scent. All my senses tingled. I opened my mouth and extended my tongue. I dipped it into the middle of her pussy. The taste was incredible. I tasted the warm, salty, creamy mixture of cock and cunt juice cum. I moved to the top of her trimmed, landing strip pubic bush. I slowly licked and lapped the tangy, foamy sperm shake she lovingly delivered to me.
As I slowly cleaned the cum from her bush, I slid two fingers into her pussy. Her cunt was slick and cum flowed freely down her slit. I found her G-Spot and slowly massaged it from side to side; front to back. I pulled my fingers from her juicy hole. They were coated in their cum. I licked the cum from one finger. When it was cleaned, I offered the other cum soaked finger to Betsy. She nearly sucked the finger off my hand.
"Thanks for sharing" she said. With that, I slid them back into her cunt and continued to massage her G-Spot. My tongue continued to clean the area around her swollen clit. Her eyes were closed and she began to moan softly. My tongue circled her clit. I lapped up their cum, savoring every drop. I opened my mouth and sucked a large rope of cum. I didn't swallow it. I leaned forward and kissed Betsy. Her mouth opened and I pushed cum into her mouth with my tongue. Her eyes opened wide; not expecting the saltiness of his cum.
"I'm glad I brought enough for both of us. I like the taste of his sperm" She said.
I smiled and returned to her freshly fucked cunt. Her fingers were massaging her tits and squeezing her nipples. I removed my cum soaked fingers from her pussy and put them to her mouth. She sucked them dry. I plunged my tongue deep into her pussy. I lapped the pool of their cum like a kitten. When her cunt was cleaned of cum, I sucked on her cunt lips; first one, then the other and finally both. I sucked her cunt lips harder and she moaned louder. I took my fingers from her mouth and coated them in cum. As I sucked her cunt, I slid my middle, cum coated finger into her asshole. Slowly past the first joint, Betsy pushed her ass onto my finger. Passed the first joint, then the second, then all the way in.
"Fuck my ass. I want to feel his cum on your finger as you finger fuck my tight ass. Feel how slippery his cum is. Oh God, Jeff's cum and my cunt juices fucking my asshole"
"Ahhhhh, ahhhhh" she moaned as she rocked her ass moving my finger in and out. Her cunt slid up and down my face, coating it with her juices and the last of Jeff's four creamy loads. My cock was aching for attention. Betsy's breathing was getting faster and deeper. I knew she was close to orgasm. I opened my mouth and sucked her clit. I sucked harder as her labored breathing quickened.
"Suck my slutty cunt. Suck our cum and finger fuck my ass." She pinched her left nipple and squeezed her right tit. Her ass was bucking wildly and grinding her slutty cunt against my face. Soon her ass clenched my finger tightly. I felt her pussy convulse; she screamed and released into a wild orgasm. I sucked her clit and felt the waves of her orgasm. She clamped her legs tightly around my head. She spasmed and bucked wildly as my finger furiously fucked her ass.
Soon her orgasm wound down. My finger slid out of her ass and she unclenched her legs from my head. She looked very sexy. Her shirt and bra was almost torn from her body. Her tits hung out over the bra; her nipples were stiff. She was coated in saliva, pussy juice and Jeff's cum from the top of her trimmed pubic landing strip to her ass and thighs. I savored the aroma and taste of her sex.
After a few minutes, she said "Jeff fucked my cunt four times, you finger fucked my ass, now it's time for you to fuck my mouth with your sexy fat cock. I tasted Jeff's load; now it's time to drink yours"
Betsy slid sideways until she was reclined on the couch. I stood and she reached for my stiff cock.
"This is what I've been waiting for. I want to suck your cock and make you cum until you're dry too." She pulled my cock to her lips and kissed the tip. I pushed forward, entering her mouth like I would fuck her pussy. She wrapped her arm around me and squeezed my ass. She let my throbbing cock slide about 3 inches in and stopped me. She opened her eyes to see my reaction and then, gripping my ass, pulled me toward her until she had all 6 inches in her mouth. She pushed my back and I pulled back 3 or 4 inches; she then pulled me again and I rammed my cock against her throat and my balls slammed hard against her chin. She held me deep as she struggled for a breath. Again she pulled me away; this time fully from her warm wet mouth. She licked my dick from the tip, down the shaft to the base. She pulled me closer, opened her mouth and sucked on one of my balls. Her eyes were open the whole time, gaging my reaction. She had her hand wrapped around my shaft and let my ball drop from her mouth.
"I promised that my mouth was only for your cock" she said. "I was tempted to see if I could deep throat Jeff, his cock must be an inch longer than yours. I wonder…."
My mind raced. I'd watched Jeff fuck her at the lake. His dick did look longer but not as thick. Could Betsy take it all in? Could Lisa, Jeff's wife deep throat his fully erect member? I watched Lisa suck his semi hard cock after he fucked Betsy and creamed her cunt. The thoughts of Jeff getting blown evaporated as Betsy stroked my cock and she took both of my balls into her mouth and sucked. Her sucking started lightly then increased until my ball felt like they were half way to her lungs. All I could think of was Betsy on my cock and balls. She sucked my balls so hard that it bordered between bliss and pain. They were finally getting the attention they craved all day. After what seemed like hours, she released my balls and spit them out. She took my cock back into her mouth and massaged my balls with her hand. She started to slowly pull me in and out. I didn't waste time; I picked up the rhythm and began to fuck her mouth faster. I had time to make up. She had been fucking and getting licked and finger fucked all day by Jeff and then me. The thought of her getting all 3 holes fucked and filled in one day made me pump harder and faster. I plunged my dick into her mouth 3 or 4 inches deep so she wouldn't gag. She tightened her grip on my balls. She reached around with her other hand, squeezed my ass and began to run her fingers around my asshole. She stopped, dipped her finger into her creamy snatch and then returned it to my ass. She gently pushed her cum soaked finger in about an inch, wiggled it, then pushed in another inch. She wiggled it and pulsed it in and out a fraction of an inch.
I could feel my cum build up as my ball sack tightened. Soon I reached the point of no return. "Suck me, my sexy little whore. I'm going to fill your mouth to the top with my cum. Suck me hard if you want me to cream you. I emptied your cunt of cum, now drain my cock…. I'm cumming" With that my cock pulsed and the first shot of my hot load shot to the back of her throat. She struggled to swallow and not let a drop spill as the second and third shots filled her cheeks with my jism. "Don't spill a drop of cum. Take it all like the sexy little slut that you've become." I said.
Betsy swallowed a big gulp of sperm and continued to suck as I pumped cum into her. One last gulp and she pulled my cock to her lips and smiled. "That was just a start" she said. "I fucked Jeff dry now I'm going to do the same to you. I want every load you can shoot from that dick of yours." She pumped my cock and cum oozed into her mouth. She pulled back and opened her mouth to show me the load of cum sitting on her tongue. She smiled, swallowed, and opened her mouth to emphasize that she didn't spill a drop. She repeated that two more timed before I collapsed next to her on the couch.
"I forgot to ask", she said. "Did you like your dessert?"
"Excellent" I stammered. "I'm surprised; but happy. A month ago you wouldn't go past our bedroom fantasies, now you're a sexy, wild fucking animal. I like it!"
"I don't know" she continued, "Something always felt that it was wrong and I'd regret it. Then, during the boat ride, I watched your reaction to Lisa's teasing. I saw the bulge in your shorts. I figured I'd flirt with Jeff to tease you. I tried to show off a little tit and ass to get his and your attention. Soon I felt like a horny little slut. When we docked and went up to the house, Jeff was fondling Lisa and I wanted some too. I went upstairs and dropped my shorts and lay on the bed wanting to be watched and fucked. When Jeff walked by the open door and saw me, I just said 'want to fill me up?'. He didn't hesitate. He dropped his bathing suit and walked to the bed. His cock was long and fully hard. I was so horny I couldn't help myself. He pulled my legs open to the edge of the bed and slid in with one push. I was so wet and he isn't as thick so he drove that cock all the way up. He waited for a second and then began to pump me like a piston. He pulled my tit and pinched my nipple. He was like a machine. He pumped hard and fast. I must have made too much noise cuz Lisa looked in. By then I was so hot I didn't care what I did or who saw me. I saw her watch and smile as he pounded his cock against my cervix. I enjoyed the feeling of his cock and the sense of freedom, adventure and being a little slut. I know we've fantasized about me with two guys; I figured you would be here soon and join in. He came so quickly and you hadn't come up from the boat. Lisa commented on how good my cunt looked soaked with his cum, smiled and went to the shower. Jeff thanked me and followed her. I wanted to taste his cum and finger myself to orgasm; but decided to wait for you."
Now I know what happened. This is the first that we've talked about it. I'm happy she did it, enjoyed it and felt free to act out our mutual fantasies. As long as it's consensual and we both agree and enjoy it, it's just sex.
I started to get hard again. "Your choice" she said. "Mouth, cunt or ass; I'm yours for the filling. Where do you want to stick your cock?"
"Is your cunt offering sloppy seconds…. Or is it sloppy fifths?" I inquired.
"Second, fifths or any number, it doesn't matter, it's always yours" she retorted.
"Then spread your sexy legs and lips. I want to fuck your hot little pussy and see what Jeff did to your love hole. Maybe he is longer, but I'm going to stretch you extra wide". She spread and I mounted her. I rubbed the head against her cunt lips. I may have cleaned his cum from her but she was still slick. Then I aimed the head to the center of her snatch and pushed.
"Oh God" she moaned. "That girth is the difference. Ahhhh. Go slow. Spread me gently."
The head disappeared into her pussy. I didn't push farther. Like a professional (sex) athlete, I let her slowly stretch. As she gained comfort, I slid in another inch or so. Again she winced. I was horny and ready to fuck her hard; but I didn't. I wondered if I should have picked a different hole. She reached for me. I thought she would push me away; instead, she pulled me closer, deeper into her. My cock slowly inched its way until I was buried as deep as I could go. She let out a sigh. I ground my pelvis into her spread cunt lips; massaging her clit. She responded with a low moan. Soon her ass was lifting and driving her snatch into me harder.
"I'm ready to fuck" she growled. "This slutty cunt wants another good fucking. I completely drained one cock today and I'm ready to drain yours. Think you can match him fuck for fuck?"
With that challenge, I began to thrust my stiff cock in and out. Each time making sure I bottomed out as deep in her hole as I could. Maybe I can't match his length; but I was going to maximize the 6 inches that I have. I pumped faster.
"Harder, deeper, faster" she coached me.
I didn't hesitate. I could feel an orgasm building. Her breathing quickened as we both approached climax.
Almost together, cum exploded deep into her cunt as "Ohhhhohhhhhohhh" crossed her lips. I pumped my full load into her them collapsed on to her.
In a minute she says "your half way to matching Jeff's cum deposit into me. Think you've got it in you?"
I nodded a 'yes' to her challenge.
We lay together for some time. I admired her body. It was still very sexy and in good shape after all of our years together. Until this past month we had been monogamous. Now, in the past month, we had fucked and sucked another couple together and separately. In all 3 episodes, Betsy and I came together at the end to unite in blissful lovemaking.
Her hand found my limp dick. She squeezed and rubbed it until it began to respond.
"Any cum left in those balls?" she whispered. "Is your cock ready for number 3?"
I'm UP for the challenge" I replied. "What hole or holes need my cock?" I know from experience that it was too painful for her to take my cock in her ass. Her hole is too tight to accept my cock; no matter how much lube or gentle stretching. She sat up and spinned on her ass until her face was near my cock. She slid off the couch and knelt on the floor. She pulled my legs to the floor and knelt between my knees. She licked my cum and her cunt juice from the swollen head; working her way to the base and my balls. While she strokes my shaft, she begins to suck my balls. She keeps this up as I moan with pleasure.
"Suck me you little slut. Feel the cum building in my balls as you suck me"
The smells of sex from three people permeate the room. This must smell like a whorehouse I thought.
Her hands push my chest down so I'm lying flat. She gets up and straddles my face. Her cunt lips are spread wide open from getting fucked 6 times today. My cum leaks from her hole and splashes on my face. I position her so her pussy lines up with my mouth. She grunts and squeezes a load of cum from deep within her cunt. I'm mesmerized as it begins to drip from her lips. I long 2 inch rope of cum extends from her cunt lips toward my mouth. I open my mouth to eagerly accept it. It drops from her lips directly into my mouth; perfect. I stir it in my mouth with my tongue. I marvel at the taste. It's salty and tangy but slightly different in taste from Jeff's cream pie Betsy delivered to me. Her mouth bobs up and down; fucking her mouth with my cock. Her hands are going wild stroking my balls and ass; alternately raking her fingers into my skin.
She grunts and her pussy clenches as she milks another long string of cum from her snatch. It splashes against the side of my mouth and falls in. Again I savor the taste. This load has a hint of their cum; I can taste the differences. His cum must still be deep in her; against her cervix. The 3 mixed into a divine cocktail (no pun intended). Her mouth fucking is working. Soon my cock is twitching and a third load of cum spurts into her mouth. She swallows the first shot; then gags on the next. Sperm drips from her mouth. Her cheeks swell as she absorbs the third spurt. Her head slows as my cock softens. My head is nestled between her thighs and my mouth against her pussy; I gasp for breath. "You're fucking amazing!" is all I could utter.
I felt great; but spent. I came three times; but Jeff had pumped four loads into her. I struggled to think I could match him. Betsy and I have had multiple orgasm sessions. They are usually spread over a couple of hours. She was pushing my limit. I marveled that she had fucked and sucked seven times already and seemed ready for a few more. She kissed and licked my limp cock. She seemed insatiable. Betsy was a hot, sexy, cum sucking and fucking machine. She refused to let my cock rest.
As my heart rate slowed, I inhaled and smelled her sweet scent. Mixed in was the musky aroma of the sea; a salty mix of her pussy juice and loads jism from two men. The smell and her mouth teasing my cock brought me back to life. I was beginning to get erect again. I felt love and lust. I wanted to look at her and fuck her sweet pussy. The thought of plunging my cock into her well serviced love hole stiffened me to full erection. I gently rolled her off me. Her mouth never stopped giving my cock attention.
I sat up and leaned to her mouth. "I love you and want you even more" I said as I kissed her deep on the mouth. Our tongues jousted. We exchanged the cum we both savored. My hands squeezed her tits. She lay on her back. I repositioned myself between her open legs. My cock lined up with her and pressed against her shaved cunt lips. She reached down and pulled my cock; rubbing it against her lips and coating it in cum and saliva. Her other hand reached around my back and pulled me into her. Without much effort my cock split her labia and plunged into her waiting snatch. I shifted my weight and my cock slid in to the hilt as my balls slapped her ass. She moaned, "Now fuck me hard. Give me that thick dick. Pound my slutty cunt. Jeff fucked my whore cunt now I'm your whore."
Betsy had me in her power and control. I would fuck her ant way she wanted. I pulled my cock from her wet cunt till only the head was in. I hesitated; then plunged all 6 inches into her juicy hole as my balls slapped her ass and my pelvis slammed into hers. He clit was sandwiched tight between us. I twisted and ground my hips into her; squeezing her cunt lips wide apart and grinding her swollen clit. The harder I pressed into her, the harder she lifted her ass, meeting my force with hers.
I reached and placed my hands under her ass to lift her to me. Her thighs and ass were coated in cum, saliva and sweat. I gripped her ass cheeks tightly and pulled her into me. She moaned and gasped as her tender clit ached. Slowly I pulled my cock back out as I did before. With my left hand I squeezed and pulled her right nipple as my cock slid from her slick hole. Her moans grew louder as I tried to lift her body by pulling her nipple high in the air. I twisted her nipple as released it as I plunged my swollen cock deep into her. I took her tiny tits into my hands. I pushed down hard compressing her nipples into her chest. I could hear cum squish from her quim as I buried my dick into her again. My balls slapped against her wet ass. I could feel cum ouze from her cunt and drip against my balls and run down the crack in her ass. Again I ground hard against her clit. Her moans turned to panting. She was close to cumming again; I wasn't far behind her. I slid my cock out and began to fuck her in short, shallow thrusts. She was breathing more rapidly. After 8 or 10 shallow thrusts I drove hard into her. She gasped as I slammed against her clit. I withdrew and fucked her fast and shallow again as I pulled her nipples hard.
After cumming three times with her already you would think I could hold out all night until I came again. My cock was ready to explode. I continued fast, shallow strokes. Her panting turned into a soft moan and soon into a loud scream. She bucked her ass wildly driving her cunt against me and my cock slammed into her love hole. You could hear cum splash from her as I short a fourth load of hot jism into her.
My thrusting slowed and her legs clasped around me. My cock was soon spent as the last drops of cum dripped from my twitching cock. She closed her eyes and satisfied smile came to her lips. I stopped pumping. My cock softened to a half erect state. He mouth was slightly open. I withdrew my cock from her soaked pussy; her lips stayed spread wide. White cum leaked from her swollen, pink cunt lips. I stood up and knelt by her head. My cum soaked cock, still semi erect near her face. I bent down and leaned my face to her stomach and kissed her navel. I opened my mouth and stuck out my tongue and circled it. The salty smell of cum and her sweet pussy was strong. I slowly kissed and licked my way to the tip of her trimmed pubic landing strip. I continued kissing and licking on side, then the other as I concentrated on her inner thighs. The taste of cum was tangy as I licked her thighs clean of sperm and pussy juice.
Betsy wrapped her arms around my waist and pulled my hips to her. She began to gently lick our love juices from my limp cock.
When her thighs were cleaned, I made my way to the bottom of her landing strip. I her love nest. The tip of my tongue touched the hood of her clit. It was slippery and soaked in cum. My nose was touching her labia. The aroma was overpowering. I lapped the cum from her hood and then gently sucked the hood into my mouth. She was tender and clenched her thighs. I reached under her ass and pulled her thighs apart. I licked one side of her pussy and then kissed the other side and licked that side too. I cleaned the white, sticky ooze from her pink lips. When both sides were done, I pushed my lips hard between her swollen cunt lips and French kissed her pussy. I stuck my tongue deep and lapped and sucked our mixture of sex nectar from deep within her vagina.
Betsy took my semi erect dick into her mouth till my balls rode her nose. It felt great but my tool was tender. I lifted my hips and pulled my cock from her mouth. She licked the cum from my balls; first one them the other.
I arched my neck and stretched my tongue down, away from her clit to the base of her pussy. I continued to lick the syrupy cum that had been splashed from her hole as we fucked. I lowered my head and licked cum from the base of her pussy to her asshole. I rimmed her ass around the world. Betsy gasped, and then sucked hard on my balls. I tensed and continued to tease her star hole until the salty sea mixture was gone.
I was spent and satisfied. My cock needed to recharge. I planted butterfly kisses from her ass, to her pussy to her navel.
Betsy licked and kissed my balls as I slowly pulled our bodies apart. I rolled to my side and lifted myself slowly to my knees. I turned and layed back beside her and kisses her on the mouth. The smell was musky; the taste sweet. "I love you, you sexy girl" I whispered. She smiled a devilish grin.
"What do you think of your sweet little cum filled slut now" she said.
"Well, you are my sexy little slut; but you're no longer cum filled. That pretty pussy of yours may have been filled when you got here; but I think I emptied you as much as you emptied me. When you got home and offered my dessert, I was excited. This exceeded all my expectations. I love you and your baking skills and hope to provide you with as much happiness and pleasure as you've given me."
Betsy leaned in, kissed me on the lips and said "I'll check my cookbook and get back to you. I'll look for another recipe that we can share"
****************************************
More chapters to follow. I'd like to read your comments.
---