We were all loaded up for the hour and a half drive. Katy was driving, Logan took shotgun , which left me in the back between Sandra and Lana.
It was late and everyone was tired and crowded with all our gear taking up room in the suv. Logan had nodded off to sleep and Katy was zoned out driving. I was slouched down watching it snow. Sandra and Lana had both laid their heads down toward me. I scooted the bags up so I had a little more leg room. Both the girls were 5'10 and it didn't leave me a lot of room to spread out.
The conversation had died down and I thought Katy and I were the only ones up. She would look back and laugh that all she could see was from my eyes up. She asked if the girls had fallen asleep. I looked toward each of them and responded, it appears so. Katy turned on the radio to keep herself from falling asleep. She hadn't slept much as she was excited for our trip to the mountain. We were taking our kids for a fun weekend.
After zoning out for awhile , I felt sandra's hand reach on to my thigh. I looked down and her eyes were closed so I figured she was just stretching in her sleep. I ignored it, and just gazed around at the mountain. Moments later Lana's hand could be felt on my hip. Again, after glancing down she seemed to be completely asleep.
I can't lie the thought of these sexy 18 year olds with their hand all over me triggered a growth in my pants. Sandra was 5'10 with long blonde hair, perky 34B breasts and a small round ass. Lana was a little thicker, with curly blonde hair, 36c boobs, and a nice thick ass. It was a chore to keep my cock at only a semi-hard status.
Katy said she was excited to get a drink once we arrived, her and her husband had fought just before they left and she was stressed.
I asked her what she was going to order, which she replied a Spanish coffee.
As she was answering I felt her daughter Sandras hand slide up my thigh and grasp onto my cock. It caught me off guard completely. As her hand sat on my erection it began to grow. Just as I felt it rise, Lana slid her hand inside my sweats and down to my balls. I glanced down and both still were acting asleep.
My penis was throbbing, and I had no clue what to do. Do I stop them and tell their mother? Do I see where this goes? Katy was nearly inches away, but couldn't see a thing, as her daughters were fondling me.
I was caught in quite the predicament. Lana began rubbing and cupping my balls. I hadn't had any action in months and it felt amazing. She slide her fingers below my balls on my gouch. Sandra grasped my bulge and squeezed as she was slowly stroking my cock thru my sweats. Both these young ladies were working my crotch like veterans. I felt them both slide their hands behind my back and pull themselves closer to me.
I looked up and Katy was oblivious, watching the road, while singing along. Logan was sound asleep with his head against the window. I wondered if Logan would be getting the same treatment had he not been stingy and taken the from seat.
I felt my sweats begin to slide down and Lana's tongue begin to lick the head of my dick. I knew there was not a chance this was stopping now. Sandra now placed her hand on my shaft and begin stroking up and down.
Lana had moved her hand from my balls and had slid down her yoga pants. She was rubbing her pussy while licking my tip. I placed my hand on her ass and slid it down her pants, and began rubbing on her silky thong.
Sandra scooted up and began to run her open mouth up and down the side of my cock. Lana moved off my head and began to match Sandra. They were pacing themselves up and down simultaneously. In my 44 years I'd never had a tandem blowjob, but I now know it's my favorite. Lana had moved up enough where I was able to slide a couple fingers into her young pussy. As tight as she was, her wetness made it easy to slide in. I dug deep into her hole and glided my fingers along her g spot. This must of excited her as her pace sped up profusely.
I looked over and Sandra had slid her pants down and was rubbing her beautifully shaven pussy. She had a sexy thong on as well, and it had a huge wet spot right where it matters.
Lana put her mouth over my cock and began to slide her mouth up and down. This made me finger her faster. She's never given head, but her lack of experience was unnoticed. She would go down half way , twisting her head, followed by going all the way to my base and slowly coming back up while sucking harder. I couldn't believe this. Just then Lana tightened up and began shaking into orgasm. She flooded my hand. The whole time she didn't miss a beat on my blowjob. I moved my hand out so she could regain herself.
Sandra had began to lick my balls while fingering herself at a record pace. I reached behind and now began to rub her clit. A slight moan came out, so I looked up toward Katy and she didn't even flinch.
As Lana had began to fix herself, Sandra took over sucking my cock. I pinched her clit and rubbed my finger up and down her throbbing pussy lips. She was fucking my hand while sucking my dick. Sandra then had the most intense orgasm I'd ever felt. In the midst of it, she sucked all the way to the bottom of my penis and her mouth tightened around my shaft. I was done and blew my load down her throat so hard it hit the bottom of her belly in 1.5 seconds flat. She devoured every last drop.
We are here Katy stated. I quickly dresses myself and waited for doors to open. Katy and Logan opened them then walked up to our cabin we had rented. Sandra got out and I followed behind her. She leaned in and kissed me and said how was the trip. I said great!!!
Lana said good, wait until tonight. I said , what's tonight. Sandra said we are going to fuck you like you've never been fucked. I said oh yeah. Then Lana said wait to see how to young girls fuck instead of the women your age who just lay there.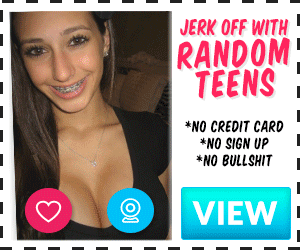 I couldn't wait until that night.
---