On Monday morning I received a message from my old fuck buddy Alex telling me that the local pool has been shut down as part of the Corona measures.
To be honest, I was surprised they stayed open as long as they did.
I saw on the news last weekend some of the tourist beaches, like Bondi were shut down, but that hasn't happened here and I don't think that would happen here at my sleepy little town…. but who knows what next week will bring.
In Alex's message on Monday, he suggested that whatever my pool routine was, I should just keep that schedule and go over to his and Adam's place and work on my strokes…. replace my pool exercising with some sexercising. They are both working from home because of the Corona.
I'm pretty sure that was a threesome invitation.
I replied that I usually go to the pool at either 10am or 2pm. Those are good times because schools are still in and most people are at work so it is quiet and it is a good time of day to work on my speedo tan.
Alex replied that he and Adam would expect me at 10.
It was right on 10am and I was walking up to Adam and Alex's door. I knocked, it was unlocked (as usual) and I walked in. I yelled out a hello and the guys told me to come in. At the door I stripped down to my red speedos (the ones that Paul the Politician gave me, you can read about that on my blog). They were the speedos I would have worn to the pool had it been open.
Just stripping down to my little red speedo was getting me excited about what was about to happen.
Feeling pretty close to naked, I walked up stairs to the living area and I was taken aback. Adam and Alex had setup their kitchen table as a full on office with proper office chairs, 5 big monitors in total and it looked great (they both have office jobs). In the spirit of working from a home office, Alex and Adam were both wearing full business suits. I felt a little under dressed in my red speedo.
After a brief greeting Adam asked where my goggles were? He said that this is replacing my swimming routine so I should do it properly.
I didn't bring my swimming goggles.
They must have expected my response, from across the room, Adam threw me a pair of goggles and a swimming cap. I don't usually wear a swimming cap (my hair is cut pretty short) but I put it on and the goggles. I felt a little bit silly but I was getting horny standing there in front of the two of them.
Alex stood up and started undoing his trousers. He undid his belt, the button, slid the zipper down and then pushed them down. Standing back up, he revealed a pair of black speedo brand speedos. In those black speedos was a rock hard cock that was fully erect.
He sat back down in his office chair and I knew exactly what I had to do. I got on my knees, crawled under the kitchen table until my face was in his crotch.
Alex settled back in his office chair as my tongue started licking his cock through the black lycra of his speedo. It still felt weird wearing swimming goggles and a swimming cap but it didn't effect my skills. Oral skills. The moans coming from Alex confirmed that. I wasn't in a rush so kept licking and licking and the lycra was getting wet from my saliva and Alex's precum.
I had intended to free Alex's cock but the idea came to me to let him cum in his speedo.
When this is done to me, it is a crazy intense orgasm and that was what Alex was about to get. I needed a little more stimulation than just my tongue could accomplish so I moved my right hand up and started rubbing his cock, my left hand was rubbing his balls and my lips and tongue were working his cock head. Alex's precum soaking through the lycra is a unique taste and it added to my level of horniness.
As expected, it took a little while and down there below the level of the table with my head in between his legs I couldn't see much but Alex's moaning meant that he was enjoying it.
I felt Alex's hands on my head and from experience (I've had many experiences with Alex) I knew he was getting close. I moved my head back a little and let my hands finish the job. The first sign of his orgasm was his moaning. Then a spasm in his thighs. Followed by the appearance of the white creamy jizz soaking through the black lycra material at the tip of his cock.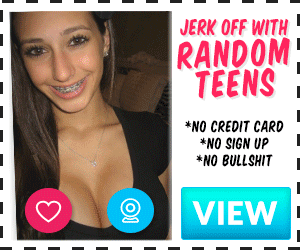 Watching this explosion isn't like the spectacle of a guy throwing ropes of cum but the appearance of that spreading white patch has its own appeal to me.
Alex's orgasm was subsiding but I kept rubbing his balls and his cock. Then I heard from above, and at the other end of the table Adam calling me. It was his turn.
Leaving Alex, I turned around and on all fours crawled under the table to Adams end. I was greeted with the view of his suit trousers around his ankles and the exact same black speedo that Alex was wearing. Adam's cock was full hard and stretching the heck out of the black lycra. There was evidence of precum which I confirmed when I started licking the front of his speedo.
I repeated exactly what I did to Alex. Adam did beg for me to just suck his cock, and while I wanted to, I made him cum with his cock inside his speedo.
While enjoying the view of the second pair of speedos I had helped fill with cum in ten minutes Adam started kicking me (lightly in a fun way) telling me my sexercise session was over. They had to get back to work.
I got out from under the table and I was rock solid hard hoping for some relief from these two fuck buddies of mine but that wasn't what I was going to get.
Adam stood up, pulled up his suit trousers and tucked his shirt in…. ow that was going to make a mess with his cummy speedo under them. He told me to get out, they had work to do. If I wanted a second sexercise session, I should come back at 2pm and be in the same state as I was right then and there which I assumed meant rock hard in my speedo and wearing the ridiculous swimming goggles and swimming cap.
Looking over at Alex I got no support from him and he had likewise pulled up his trousers and was sitting there like he was in the middle of a work day.
I told the guys I'd see them at 2pm….
---