I am Barb, an attractive brunette woman in professional employment, with a good body and a strong sex drive, though in hindsight my earlier sex life could be described as mainly vanilla sex.
After our first innocuous, though very flirtatious date he invited me for dinner at his inner-city apartment.
Before I arrived I had decided to play the vamp and seduce Zac. I had phoned one of my my experienced girlfriends, Meg, earlier in the day for some advice. "I want to fuck him tonight, what should I wear to make it happen," I asked her.
She offered to call around to help choose a suitable outfit. "Show me what sexy lingerie you have. Try that one on for me. You are a very fuckable woman," she smiled as she watched me take off my gown to expose my naked body. "You have it all going for you, legs, hips, slim waist and good tits. You and I should connect sometime," she teased as she had her hands all over my naked body as she helped me on and off with a range of lingerie.
"Phone me tomorrow me and tell me all about tonight, I want to hear all the details. And we really should connect sometime, you know I am bi," Meg smiled as she kissed me on the way out.
That night as Zac opened the door for me I was a little surprised and taken aback, though pleased, to see his toned, tanned body dressed in nothing but a bulging and very sexy white jock strap with his body reflected in a hall mirror behind him. And I did like his almost naked arse in the mirror framed by just the thin straps of his jock strap.
As we kissed passionately I had my hands all over his body and as I looked down I could see his erection bulging out of his jock strap.
"Love your outfit, stilettos shoes, short, skin tight black silk dress with slits up the side, or is it a shirt? Your legs look fabulous, and I love the cleavage."
"My girlfriend helped me choose it just for you. Take it off for me."
His hands were shaking as he undid six buttons, flashed it open and helped me shrug it off so my totally naked body was exposed.
"Now you," I whisper as I watch him slide his jock strap off and stroke his erection. As soon as I watched in awe as he slid his cock ring on and fastened the clip under his balls we were fucking like rabbits.
The next day I could hardly wait to phone and tell Meg about my night. "What a fuck Meg, and he is hung, biggest cock I have ever had. Lost count of the number of orgasms I had. He had three."
A few months later Zac has satisfied many of the fantasies on my bucket list. I started our with some minor sexual fantasies and like most things in life they developed into more complex scenarios and even more enjoyable experiences.
He taught me with great patience how he liked his eight-inches to be teased and pleasured. It gave me a sense of great power over him when I was sucking him to orgasm just as he liked it, he was putty in my hands or mouth. The first time I put ice cubes in my mouth while blowing him, I had him almost screaming. After a while I learnt exactly how how he liked the tip of his erection to be stroked and teased as he neared orgasm which increased my sense of power over him.
I have always enjoyed using a vibrator, especially as they became more sophisticated with different speeds and attachments. The first time Zac, watched me masturbate using my vibrator turned us both on. I teased him by sitting with my legs apart on a chair in front of a wall length mirror, with one foot on another chair of the same height.
"Masturbate for me while I use this," I teased, very agitated as I ran the vibrator along my cunt lips as I held my man's gaze.
"That really is a turn on," he moaned as he watched me slowly insert half the vibrator into my wet cunt lips as he had two hands on his eight-inch and thick erection.
"Want me to squirt for you honey?" I asked after a series of small orgasms as I readied myself for a huge one. Zac is very agitated as I know by now when he is ready to blow. "Want me to squirt for you honey?," I ask again not waiting for a response as I have a huge, noisy orgasm then squirt for him like never before while he blows very noisily.
I first learnt the benefits and turn on of a golden shower one day when I was trying to help Zac get it up again so we could have a second round of sex. I told him to lay on his back in the shower alcove while I stood with my legs apart over his groin as I held his gaze.
"Is this what you want honey?," I asked as I teased my cunt lips with a finger tip, knowing he wanted it even more than me. "Count to three for me honey. Are you ready," I smiled as I commenced with a trickle, then a long slow torrent as I watched his cock become fully engorged. We have done it many times since with a number of variations as males and females watched.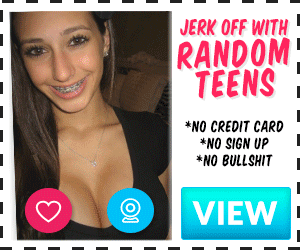 Zac likes photographing my naked body and after a few months we had a number of framed photographs on the wall. My favourite one was me smiling, legs apart, in heels holding open a knee length black silk gown to show my naked body. His favourite was me lying naked, face down on my elbows: I must admit my arse did look good in that position.
Before Zac I never realised a man licking my cunt lips could be so pleasurable and provide me with multiple orgasms. The first time he inserted a vibrator into my cunt lips while he licked me was magical; a mind blowing orgasm.
After a while every time he licked my cunt lips and I was close to orgasm he would whisper, "I would love to watch another woman lick your cunt lips. A woman would be better than me."
"So would I honey, make it happen, soon, very soon," I moaned as I my whole body shook with a huge orgasm.
"This is Marilyn honey," Zac tells me a few days later on a Sunday afternoon. He had forewarned me earlier in the day as he trimmed my pubic area to his satisfaction that he had arranged for a 'talented lady' for my pleasure. I was looking forward to her visit: new sexual pleasure, a lesbian experience while my man watched and another of my fantasies off my bucket list.
Marilyn is an attractive, slim blond, perhaps a little older than us and beautifully spoken I note as we exchange a few pleasantries. If she is lesbian I muse, surely she is a 'lipstick lesbian' as there is nothing butchy about her.
"Where can I hang my clothes?, she asks as Zac helps her off with her blouse, then her tight leather slacks leaving her with just a tiny g-string. I am pleased that another woman's naked body is a visual turn on for me – and I want to pleasure and be pleasured by it.
"Your arse is magic in that g-string," Zac moans as he ogles it.
"Glad you like it, most men do, kiss and lick it for me while your lady watches."
"Relax and enjoy Barb, I am here to seduce you while your man watches. And to fuck you with my tongue," she smiles as we kiss passionately, her tongue on mine is magic, before she undresses me with Zac watching intently.
The way she licked my very erect nipples with her wet, strong tongue was something new and exquisite for me before she licked down to my cunt lips and locked her arms around my thighs.
"Your naked man likes watching me pleasuring his lady while he is masturbating. His cock must be eight-inches and he is very thick," Marilyn tells me as she flicks my clit with the tip of her tongue then slides her tongue along my cunt lips.
Marilyn was very good and I lost count of the orgasms she gave me in my first ever lesbian experience.
"Now you Barb, fuck my cunt with your tongue while your man watches." This was an entirely new experience for me and a real turn on as Marilyn kept repeating, "Fuck my cunt, fuck my cunt," in a very agitated voice as she built up to orgasm while Zac masturbated.
Zac fucking me with another man watching and participating was something I had long fantasised about – sex with two men. He often fucks me sideways from behind so we can watch in the wall mirror. I had teased him many times while he was fucking me in that position. "Watching a second man masturbating while you are fucking me like this would be very exciting for me. I could suck his cock while you watch and fuck me at the same time. A favourite fantasy honey, make it happen for me, please honey, please?," I whisper as he slaps against my arse, ready to blow.
"Ask me again, tell me," he moans but before I can ask again he has a very noisy orgasm.
The first time Zac fucked me with another man watching was memorable. We discussed what we would both be comfortable with. We both insisted on a much younger man who must be physically attractive, bisexual was fine as long as he wasn't too effeminate. We both insisted he had to be well hung and masturbate for us while he watched us fucking. And we were both very comfortable with the thought of him licking me to orgasm or blowing my man, perhaps both, while the other one of us watched, enjoyed and perhaps masturbated.
My man told me he had arranged for a younger man, Jay, from his gym to visit us on the next Friday night. He told me Jay was a well endowed and a very pretty blond man.
"This is exciting for me, very exciting. I have never been in the same room with two naked men. I am going to be fucked by one man while the other watches and masturbates for us. Note that I said us," I tell Zac just before Jay arrives.
We had discussed what we should wear or not wear for Jay's benefit and our own turn on. "Why not just smear our naked bodies with oil. For accessories I will wear some stilettos and you can wear a cock ring."
I love playing the vamp and really enjoyed opening the door, stark naked with my legs apart and a big welcoming smile as my man stood alongside me with a full on erection.
"You must be Jay, my man has told me lots of good things about you. Break the ice and tell us why you are here tonight," I tell him as he ogles my naked body then my naked man and his erection."
"I an here to watch your man fuck you while I masturbate and anything else I can do for your pleasure. I feel overdressed though," he smiles full of confidence as he quickly undresses. I am impressed and visually turned on by his toned body and his large semi-erect cock.
"Watch and enjoy, you are about to make one of my fantasies happen," I tell Jay as I show him where to sit so he can watch directly and also in a range of wall mirrors. As foreplay and to tease Jay, I sit myself on a specially chosen chair that is just the right height for me to sit in comfort, suck my man's cock and watch Jay masturbate.
Watch and enjoy Jay," I repeat as I lick and kiss my man's very erect cock before I take it in my hand and stroke it, then kiss and lick it. I have done that to his erect cock many times, but never with another man watching. And it is very exciting that the man watching is most attractive, extremely well hung and possibly bisexual. And perhaps one of us might have him later. I have never blown two men in one day and the thought of blowing a what appears to be a ten-inch cock while my man watches is an extra turn on, as well as another favourite fantasy.
"Zac is eight-inches Jay. How big are you?," I tease as I watch him stroking his impressive erection with the tips of his thumb and forefinger of two hands after we move to the bedroom and position ourselves so Zac can fuck me from being while Jay watches
"Keep doing what you are doing for me and I will get to ten-inches. Don't stop. I love watching you fucking your man's cock."
"Promise me," I tease thinking he must be close to that size already as I tease Zac's balls while slides half his erection into me and builds up a slow fucking rhythm with his hands holding my arse. At the same time I am aware of Zac ogling Jay's huge erection just as I am.
"I have wanted this for a long time honey, make it good for three of us, really good," I murmur as he slaps against my arse.
I am enjoying the power I have over two men, both with throbbing erections and both looking forward to sexual relief.
"Would you like to suck Jay's ten inches while I keep fucking you?," my man asks.
Without waiting for an answer Jay positions himself so he can slide his very erect ten-inches between my lips.
"Watch and enjoy honey, he is huge, so good, so fucking good," I whisper as Zac is fucking me in a frenzy while I enjoy having two men in me for the first time.
"Would you like to suck Jay's ten inches while I watch honey?," I manage to ask as Zac and I are about to orgasm together, not sure what he will answer, though I want him to say yes.
"Yes, honey, yes, I would," he groans as he slams into me and we orgasm together.
"Do it for me then, now, Jay has a roaring ten-inch erection for both of us," I whisper as he kneels in front of Jay, teases and pinches his nipples as he takes the tip of his cock between his lips.
"You sit so I can stand, your lady had me on the brink, I am so fucking horny, blow me while she watches, I won't last long," Jay tells my man in a very agitated voice.
"I love a man blowing me while his lady watches, not long at all," he is moaning while I watch as Jay slides his erection into my man's pursed lips with his hands on his head.
I notice my man's cock is absolutely rock hard again as Jay is feeding his erection between his tightly pursed lips in a slow fucking motion while he holds Zac's head.
"Not long at all, so good with your lady watching."
"Tell us again how big you are Jay?," I tease.
"Ten-inches," he boasts as Zac scratches his balls with one hand and slides his other hand along the full length of his erection.
"This is for us honey," Zac smiles at me as Jay groans, shudders and almost screams as he blows,"
"Two items off my bucket list today baby," I smile back
"We have had many combinations since I met you honey, never had two women at the same time for me though. You have never met Meg, you might remember she is the lady who helped me dress for you the first time you had me. I have told her all about you and our sex life. She keeps reminding me we should connect sometime, you know she is bi don't you?"
A week later we have arranged for Meg and Marilyn to call in at two on Sunday. I have carefully explained there are no rules, only that I want to be sexually pleasured by two women while Zac watches. The night before Zac and I fucked like rabbits, his idea, so that we would be able to last and experience sexual pleasure longer.
I am naked apart from my stilettos and already very aroused as Meg and Marilyn arrive together. It is obvious they are very comfortable with each other. "We met a few nights ago as a result of today's meeting and we really do have a lot in common. Lot's, join the dots Barb," Marilyn smiles smugly.
"I have wanted to connect with you for six months, ever since I saw you naked and helped you *********** what to wear so Zac would fuck you," Meg tells me as we kiss passionately with Zac sitting close by and watching intently.
"Barb has told me lots about you Zac, in great detail," Meg teases as she kisses Zac, takes his shirt off and rubs her hands over his chest.
"The time I phoned Barb while she was sitting on your face was really something. She was bit distant, I had to ask if she was alright, but it dawned on me what was happening before she told me.
"Another time I phoned just as Barb was watching you smear your erection with lube. Another fantasy about to be taken off my bucket list, he wants me to bend over a table and rest on my elbows while he fucks my arse, she told me. And she forgot to turn the phone off. I really enjoyed that."
"Barb told me you have a thick eight-inch cock. Want to show me before I fuck your lady?"
Without waiting for an answer she has Zac naked in a flash with his help. "Lucky Barb, what a cock."
"Undress me Barb, now stand against the wall Barb," Meg tells me as she shrugs off her dress, leaving her naked. She exudes sex, tall, slim, bobbed hairdo and I like the way she trims her pubic hair.
We have been planning this for you," Marilyn tells me as she slowly undresses while I ogle Meg's tits.
"Like my arse in my g-sting Zac? Most men do. Take it off for me before you watch me fuck your lady with my tongue."
"Your arse is magic in that g-string," Zac moans as he ogles it.
"You told me that last time. Glad you still like it, most men do, kiss and lick it again for me while your lady watches."
Marilyn kisses me passionately as Meg kneels and teases my cunt lips with a fingertips before she licks me softly. "At last we connect. I want to make your body sing," she whispers as she cups my arse cheeks in her hands and pulls me toward her. The tip of her tongue on my clit is sexual heaven.
"I want to lick your cunt lips like you have never had," Meg whispers as she does just that.
Marilyn really does have a gorgeous arse I muse as I watch it in the mirror while she is tongue kissing me and teasing my nipples. Magical sex, one woman licking my cunt while another is tongue kissing me while my man watches and teases his very erect cock.
"Lay on your back on the bed," Meg whispers as I readily comply. "I want to watch Marilyn lick you while you lick me. She told me she has had you before, but not with me watching," she tells me as we kiss passionately.
"Now lick my cunt, I have waited a long time for this, far too long," she tells me as she sits on my face and positions her cunt lips on my lips. Another new experience for me as I hold her arse and slide her cunt along me lips. I am finding it very hard to concentrate as Marilyn keeps asking, "Like me licking and sucking your cunt while you are licking Meg? Would you like me to slide a finger in you while I am licking you?"
"Yes," I manage to mutter on the brink of a huge orgasm.
"Two fingers, is that good? Meg and your man are both watching."
Before I can answer my whole body is shuddering in a huge orgasm while Meg is telling me, "So close, nearly there, almost, so close, now, so good, so fucking good," as she orgasms just after me.
"Now watch me," Marilyn smiles as she puts her hand around Zac's throbbing erection. "I love watching a hung man masturbate. We have been teasing you while you watched us. Kiss my arse while you do it, you must be close. Or would you like me to do it while they watch? I love masturbating a man while he kisses my arse. And you do like my arse don't you?"
"The first time I have watched another woman masturbate you honey. She really does have a good arse," I tell hime as I enjoy kissing it at the same time.
"Kiss my arse as though you mean it, both of you, I love it," Marilyn teases as she pumps Jac's erection with her closed fist.
"Lick it as well," Marilyn tells us as Zac has a huge orgasm.
"What else is still on your bucket list honey?" Zac asked me that night.
"Some BDSM."
"You or me?
"Both honey and soon."
---