Friends this is Shyam from the sexy city of Pune. This is about my very latest experience with a gorgeous Mallu lady Anitha. I first met her accidentally at a Mall in Pimpri Pune and just couldn't get my eyes off her. It's almost 2 years since I had moved to Pune.
I had a few distant relatives staying nearby. But I had hardly got time to meet them due to my laziness and busy work hours. It was a rainy weekend and was getting really bored. I had finally had some time for myself but had no plans. So I decided to head for Movie at PVR City one mall in Pimpri.
I was waiting at the lobby for the movie to begin. I just saw one of my distant relative cousin Anil walking in with his wife Anitha behind him. We were relatives but had hardly met. But we were friends on FB and hence we were in 'virtual touch'.
It was the first time I was seeing Anitha in person. I had seen her pictures on Facebook. She was absolutely stunning, wearing a tight perfectly fitted top with leggings. Leaving nothing to be assumed. Light wet curly hair, light makeup, the sexy aroma from her perfume, round and shapely boobs with awesome sexy ass.
She was a treat to my eyes. Anitha though aged 34-35 was giving a tough run to young girls around in the lobby. Anil though looked jaded, wearing a tight T-shirt with big tummy jumping out like a rice sack. He looked an absolute embarrassment to Anitha.
Felt pity for the lovely lady who was dressed to kill but her partner had let her down. After the movie, Anil invited me to his house for lunch. I was desperate to go to be able to spend time with Anitha. But I painfully excused and promised to meet them sometime soon.
As we headed to parking I saw Anitha turning back and looking at me from the corner of her eye. I have s decent physique, no tummy, am 6 feet tall with good taste in clothing. I guess Anitha liked me and was stealing glances. I sensed something could happen. I could make her mine if I made the right moves.
I could not meet them for almost 2-3 weeks. One day while returning from the office it was again drizzling. I saw a lady struggling to start her Activa on the roadside. I looked at her carefully. It was Anitha trying to get her vehicle moving which had broken down.
She was drenched in rain. I got down from my car took my umbrella looked at her. She was embarrassed to see me. I gave her a sympathetic smile and I tried but the Activa didn't start. I parked it near a shop and asked her to get in the car. She was fully wet and water was pouring down.
Anitha looked sensational. Her wet dress gave a perfect outline to her boobs. Her smile was killing me. I wanted to check whether she wanted to take this further from our first meeting. I stayed nearby and I told her to come to my apartment. And once the rain stops she can get her Activa.
She was very hesitant but I knew her hesitation was half-hearted. We reached my apartment. It's an 11-floor new building near Nigdi area. We stepped in water still dripping from her body. Anil was away to Mumbai and was expected only by late night.
She called and briefed him. But I noticed she just mentioned about her broken vehicle nothing about being at my place. Her call was to confirm his whereabouts. I gave Anitha a towel and one of my Tshirt and trouser. She took it smilingly and went to the bathroom.
I started to make coffee and was thinking of making a move to take her to bed. She came back pretty fast and stood behind me. I could feel her aroma. I knew she was very close. I accidentally poured the hot coffee on my hand, started to act in pain.
Anitha grabbed by hand in reflex and kept it below flowing water in the kitchen sink. Her touch was so soft and gentle that I felt hard on. Anitha noticed that and gave me a sexy look. I knew I had to make a move and pulled her towards me in flash and hugged her tightly.
Her big boobs crushing on my chest. i kissed her on her neck, her forehead and then slowly took her face in my hands and with closed eyes, our lips met. Juicy lips were so inviting and kiss lasted for almost 5 minutes. Very gentle romantic kissing.
My hands slowly moved towards her boobs and removed that t-shirt she was wearing. It left her topless as she had kept her bra to dry. I played with her nipples and our kissing lead her arousal. Anitha was making soft noises in pain when I pinched her nipples. She removed my T and took my dick in her hands.
I took her to my bedroom and undressed her trouser making her stark naked. She covered her face in shyness. Her pussy was very bushy. But I kissed her bush and she was dripping wet from her honey pot. Anitha was going crazy and making loud moans as my tongue ventured to explore her bushy garden.
I moved to her boobs, sucking and pressing those big watermelons. She was going crazy and wanted me to fuck her. Anitha had already orgasmed and still wanted more from me. I knew her sex life was nonexistent from her behavior and manner she enjoyed my tongue fuck.
I got on top of her and pushed my dick. It was damn tight, unexpected for a married lady, but who cares! A tear rolled out of her eye with pain and ecstasy. I pumped her pussy for almost 5 minutes before unloading deep inside her. I fucked her for the second time within 15 minutes and hugged her tightly.
Anitha was happy and satisfied. It was really unexpected. But it was a God's gift in that rainy season to get a gorgeous Mallu lady to my bed. We do chat on WhatsApp and I shall be fucking Anitha again shortly. Can't get her sexy face from my thoughts.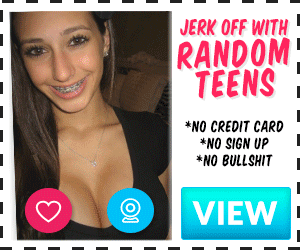 Do share your thoughts and feedback on [email protected] especially ladies from Pune/Mumbai.