I had become increasingly more obsessed with watching these films and found that I was sneaking a watch at every opportunity, this included watching them at home even when the wife (Tracy) was about. Home life was non exciting, I had been pretty busy with work and normally wasn't home until late, the result of this was pretty much that Tracy and I didn't spend much time together at all, and although we were getting on fine, we didn't get to spend that much quality couple time together.
When the first of the new films had appeared I watched on my phone while my Tracy was watching something on tv. Apart from the odd occasion, we hadn't ever really watched porn together, although I knew that Tracy sometimes watched on her own. I didn't think that she would appreciate it if she knew what I was watching at that moment.
The film, as per the others didn't reveal anything about the identity of the couple, she was bent over the bed with her head down and her ass in the air, with the camera focussed on her lower half. The first thing I noticed was that she appeared to have a small butt plug in, and was slowly swaying her ass as if she was inviting attention. The guy started to rub her ass cheek before landing a sharp slap leaving a red hand print, he continued to slap her ass alternating between each cheek, until she was bright red. He pulled at her pussy, spreading her bald lips, you could clearly see her wetness. He rubbed her slit a few times and then then picked up a large dildo from the bed. This one was bigger than the one in the earlier film, and I must admit, made me raise my eyebrows when I saw the size and girth. It must have been about 10" and he couldn't get his hand all the way around it. He rubbed it against her cunt and then proceeded to push the tip against her opening, as the end slid into her, she spread her legs some more in anticipation of what was coming.
I must of had quite an expression on my face at this point as I was broken out of my reverie by Tracy asking if everything was okay. I was so absorbed in what I was watching I had forgotten all about her, I quickly made something up about a message from work with her responded that it must have been pretty shocking as my eyes were as big as saucers. I though that I had best watch the rest of the film later in my own company.
By the time that I was able to resume my viewing, Tracy had gone up to bed leaving me downstairs in front of the tv with a glass of wine. When I went back to the website, I noticed that the film had been watched a huge number of times and had loads of comments, I had a quick look through before watching the rest of the film when I noticed that in the de***********ion of the film stated that the dildo had been bought by a fan and that 'Ken and Mandy' (the couple in the film) would be happy to use any toys bought from their wish list. I made a mental not to have a look at the website a bit later to see what was in their 'wish list'.
I started to watch the film from the start, only this time with the sound on, I was a bit annoyed that there was music had been dubbed over the film, so we wouldn't be able to hear the sounds of sex. We were soon at the part where I had ended my viewing earlier, Mandy was having the dildo slowly pushed into her wet cunt. Ken was taking it easy and letting her adjust to the girth of the monster cock, she now had at least 3 inches of it inside of her when Ken pulled it back out of her with her pussy, when he slid it back in, the dildo moved a lot easier, and this time he didn't stop and until he had at least 7" of it in her. Holding the cock in place with one hand, he started to play with the plug in her ass, gently pulling at it, not taking it all of the way out, just pulling a little and pushing it back in.
Ken had started to slowly fuck Mandy with the dildo, gradually getting faster and faster, she was easily taking the whole dildo now with Ken pulling it right out and plunging it back in to the end. She looked amazing, her pussy was easily accepting the huge cock, and she was even thrusting back against it as Ken pushed it into her. Mandy had started to frantically rub her clit, and by the way she way moving, was fairly close to cumming. Ken must have sensed this and pulled the plug from her ass in one quick move, causing her to literally explode into orgasm and squirt enormously. Ken pulled the dildo from her convulsing pussy leaving her shaking, with her dripping empty pussy convulsing.
And that was the end, another great film, and I had cum hard watching it.
When I got to bed, I was still horny as hell so decided to try my luck with Tracy, only managing to get a quick feel of one of her tits before she rejected my advances. If only Tracy could be a bit more like Mandy I thought, we could have some great fun.
The following day I decided to browse the wish list that had been mentioned in Ken and Mandy's video. The site wasn't your standard run of the mill shop, obviously a little more specialist. I had to create an account and then I was able to log into the couples wish list after I had added them as a friend. There was an interesting ***********ion of stuff already on there, with quite a lot of it being quite expensive. On a whim I decided to buy them a metal jewelled butt plug, as I thought the one in the film was way too small, the one I ***********ed was not huge, but bigger with a 3" bulb. I also got a set of nipple clamps and I liked the thought of Mandy being forced to wear them.
During the following week, I got the feeling that I had pissed Tracy off somehow as she was very quiet. She had seemed progressively more distant as the week had gone by, a little preoccupied. I probed to see if I could find out what was wrong but she wasn't interested in discussing, so I left the subject alone. At the end of the week things had started to return to normal, possibly helped by sharing a bottle of wine and having a good laugh together. When we got to bed, she had even given me a blow job without me asking, something that she hadn't done for a while. Although it didn't lead to anything more.
The next film emerged in the next few days and was a little different that the others, starting with a title sequence, the film was entitled 'The taming of Mandy'. I had the feeling that these films were going to get a little more interesting.
The film began with Mandy lying down on the bed with her whole body on display, she was wearing a full face mask which seemed a little extreme, but I guessed the purpose was to keep her identity a secret. Her mouth was still exposed revealing her audaciously painted red lips, and her blond hair was slicked back tightly. Her body looked amazing, pretty much identical build to Tracy. Her slutty look was enhanced by the fact that she was wearing stockings and an open cup corset that shaped her tits beautifully, straight away I noticed that she was wearing the nipple clamps that I had ordered for them, this got me harder than a rock in an instant. Frustratingly, there was music dubbed over the film again which meant that we wouldn't hear the sounds of sex.
Ken moved into the picture not so worried about keeping his identity. His hand going straight to her tits, pulling at the clamps, Mandy arching her back as he did so. He played with her tits for a while being fairly rough, holding the tits up by the clamps and squeezing the hard until they were reddened by his attention. She was raising her hips and grinding the air whilst he was doing seemingly in a state of arousal.
Ken was knelt on the bed next to Mandy at this point, he then straddled her chest, pushing her tits around his cock once he was in position. She took over holding herself around his cock once he started thrusting, he then resumed his attention on her nipples, pulling on the clamps as he tit fucked her. Ken then moved forward, with Mandy taking him in her mouth, she was hungry for his stiff cock. She eagerly licked and sucked him, before he started to plunge deeper into her mouth and throat, you could see that he was going in deep, and you could also see that she was struggling to take him, but at the same time she was still bucking her hips as if fucking an invisible cock. When he finally stopped his assault on her throat and pulled out, you could see that she was struggling to breathe, his cock was covered in her thick saliva.
He dismounted and gave her a chance to remover briefly before grabbing the same big cock as the last film and rubbing it against her sopping cunt. She was able to take the cock easily this time as he started to thrust it in and out of her hole.
He started to pull at her nipples again, by the way she moved her hands towards his, I imagined that she was feeling a little sore at this point, but he just slapped her hands away and resumed his focus on her red nipples. I was feeling a little sorry for her, but judging by how hard my cock was, not enough that I wanted Ken to stop tormenting Mandy.
Next Ken pulled her legs wide open and with deep strokes fucked the dildo in and out of her cunt, this sent her into a craze, she was wildly bucking her hips as her plunged the big cock into her, but before he pushed her too far, he just stopped. She moved her hands to her clit, presumably to finish the job, but again he slapped her hands away, leaving her quivering and thrusting her hips. Rolling her over onto all fours Ken started to rub the big dildo up and down her soggy hole, she was thrusting herself backward in desperation of bing penetrated. At this point I had noticed the same butt plug in her ass as last time, disappointed that it wasn't my gift in her. But my disappointment didn't last long as Ken produced the jewelled plug and rubbed it up and down her ass crack, he pulled the small plug from her, and started to tease her ass with the new and much bigger plug. Mandy has stopped moving as Ken started to push the plug into her, it didn't look as though it was going to gain entry, when all of a sudden, her ass gave way and the plug popped into place. She was motionless with her head dipped forward as if trying to cope with the sensation, but Ken didn't give her a moment to relax and gave her ass a hard slap before continuing his assault on her pussy with the dildo. It didn't take long before she had forgotten about the plug and was responding to his treatment, he resumed his long deep strokes, pulling the cock all of the way out of her and then plunging it deeply back into her. There was no resistance to the huge cock now, her pussy was totally accustomed to the size, it was quite a sight.
Ken rolled her back over so that she could resume her sucking whilst he continued to fuck her with the dildo, she seemed to be taking him deeper into her throat now, he held himself fairly deep for a moment before pushing himself deeper into her throat. She pretty much had him all the way in while he fucked her pussy with abandon until she started to cum very hard, he pulled out of her mouth and shot a huge load over her tits while she convulsed with her orgasm. The film ended with him rubbing his cum into her tits and roughly pulling the clamps off of her swollen nipples.
As per the title of the film, Mandy was definitely being tamed, and it looked as though she was truely enjoying the experience. I could wait to see what Ken had in store for her next time.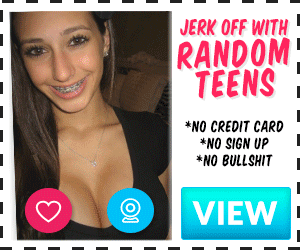 ---