I am Alana, thirty-eight years old, sixty-seven inches tall with a strong sex drive and a penchant for kinky sex. Both sexes compliment me on my body and looks.
After coffee Kay helped me strip naked to try on some new clothes in an upmarket boutique. She had never seen me naked before and I do like flaunting my naked body to tease another woman to gauge their reaction. "New clothes always feel better on my naked body," I tease as she watches intently. "Is my arse big?, I ask her as I look over my shoulder and glance at it in the mirror.
"It is big, but it is magnificent, beautifully proportioned, no dimples, must me forty-one inches."
"Good guess Kay, my new man George can't get enough of it," I smile as she runs her hand over it and tells me again, "Magnificent, that really is magnificent."
She phoned me later and told me her man had the same reaction as her when she told him about my new man.
I told him, "Alana says her new man can bring her to orgasm by kissing her arse and he has a nine-inch cock.
"Is that really true, or fake news?," I can hear in the background.
"We would both like to find our for ourselves, can we?, Kay asks with a tremor in her voice.
"Why not, two on Saturday in my bedroom. I love another woman watching me have sex, even better if her man is watching as well, it adds to the excitement. We expect something in return though, you and your man are reputed to be swingers, so after you watch you can both pleasure us, oral sex only, no fucking."
"Promise me Alana? I love to watch."
On the Saturday after cursory introductions we all move to my large and lavish bedroom. George has never met Kay, a tallish willowy and very attractive blond. As I watch him sizing her up I can see he is attracted to her, just as I am, expecting and looking forward to receiving sexual pleasure from her shortly.
Kay's man Clive, who I have never met before but heard lots about, is average height, slim and at first glance attractive to both men and women.
"Love the mirrors on the walls and ceiling," Clive smiles as he pays particular attention to my man, he can't keep his eyes off him. Kay and her man are both wearing matching earrings I notice, one each.
"Sit on those two chairs and be naked for us, both of you, after we come back, George and I are going to the dressing room to get ready for you.
"This is very exciting for me George, have you decided who you want to pleasure you after?," I ask hoping he will choose Clive as we get naked for our guests, pleased with myself that I arranged this foursome.
George is semi-erect as we walk into the bedroom, holding hands, both of us stark naked, though I have stiletto heels. I am enjoying the sexual tension as we kiss passionately with our hands all over each other while Kay and Clive ogle our naked bodies. Clive already has an erection I notice, though only an average size one.
"I love your glorious big arse baby, love it," George tells me with both hands on it as he stands behind me, parts my legs and positions us so Kay and Clive are looking at us side-on, though they can see us from all angles in the mirrors, with my hand wrapped around his now full-on, nine-inch erection.
"Love that glorious big arse baby, love it, huge turn on for me, huge," he tells me again as he kneels and kisses both sides of it as he teases the insides of my thighs with his fingertips while I smile, very aroused enjoying the attention, as I alternate eye contact with Kay and Clive.
"Look at the size of his cock, huge, I am impressed, how about you?," Kay asks Clive as she stands with a tape measure in her hand and starts to measure it. "He really is nine-inches, and almost six-inches in circumference, wow."
"Love you kissing my arse baby, love it, don't stop," I moan when George's fingertip makes contact with my clit after he slides a hand between my legs.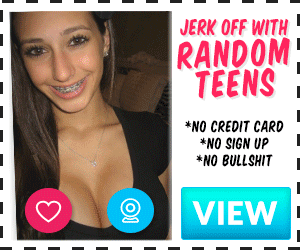 When he slides his fingertip up and down my very wet cunt lips with a very excited male and female watching I am really enjoying the moment and being the centre of attention.
"Is that as good as it looks Alana?, Kay asks. "You really do have a magnificent arse. Your man really is into it."
After what has been a very slow teasing, fifteen-minutes I hardly realise I am making all sorts of moaning noises as I can no longer hold back a major orgasm. I have had a series of small orgasms while Kay and Clive watched George pleasuring me with his fingertip while he kept kissing my arse.
"Love that glorious big arse baby, love it," he tells me again as I look down at my engorged and very wet clit being teased by his fingertip.
"That really was something, what a turn on, now for our part of the deal, which of us do you want to pleasure you George?," Kay asks as George and I sit next to each other on a sofa kissing passionately as he slides a cock ring on his throbbing erection.
"Your choice," George smiles as he teases his erection with a fingertip and stares directly at Clive, making his choice obvious.
"Your cock is magnificent," Clive tells George as he feels the weight of it before he avidly licks and kisses it
"I wanted it to happen this way, my man sucking your man and you for me" Kay tells me as she licks my nipples, belly button, then my cunt lips while George and I are kissing passionately as I watch Clive feasting on his rock hard nine-inch erection, one hand wrapped around it with two or three inches between his tightly pursed lips.
I watch intently as Clive starts teasing George's balls with the tips of his fingernails as slides his wet lips along his erection in a sucking motion.
I am very turned on watching him licking and kissing my man's erection. Within what seems like a minute his whole cock is wet from Clive's attentions.
From my experience I know George loves teasing his nipples with his fingertips when receiving a blow job and he is teasing one now as I tease the other one.
After a few minutes Clive stops sucking and kisses and licks George's nipples. "Your cock is magnificent, fucking magnificent George," Clive tells him as he slides his closed fist along his erection.
"You seem to like me kissing and licking your nipples big boy," Clive teases as he redoubles his efforts much to George's satisfaction. I have never seen his nipples as erect as they are right now.
"How much longer can you hold out for?", Clive asks as he lightly pinches George's nipples then runs his tongue and hands down his torso before he resumes licking and sucking his cock.
"That is the biggest cock I have ever had. Love the way you shave it, no hair makes it look even bigger.
"Has your lady ever watched another man suck you cock?"
"No."
"is she enjoying watching me sucking your rock hard nine-inch cock?"
"Yes I am, you are very good and so is your lady," I chime in.
"Your man's cock is like an iron bar, love it," Kay adds as she glances sideways.
"Enjoy, he is always like that for me, always."
I watch fascinated and even more excited as Clive motions for George to change positions with him so he is sitting alongside me, shoulder to shoulder. George places his hands on Clive's shoulders then slowly slides his nine-inch cock between his lips at the same time being his body so he can kiss me passionately.
I am beginning to wonder if my man has ever done this before, though I am extremely turned on as I watch him sliding his erection between Clive's tightly pursed lips in a fucking motion as Clive scratches his nails over Clive's arse.
The two men are both breathing very heavily as they each pursue their sexual pleasure, each with their own agenda.
"I have never had my cunt licked by another woman while her man is sucking my man's cock. Even better I am watching it happen right alongside me with a hand on your man. So good, so fucking good," I tell Kay.
"And you are so good, love what your tongue is doing to me. So good, so fucking good."
"Cum with me Alana, Cum with me Alana," George is moaning very loudly.
"On my tits, now, right now," I whispered as I had a huge orgasm on Kay's tongue while George briefly masturbated just the tip of his cock hard cock as he blew on my tits.
"Would both of you like to kiss and lick my arse? One on each side?," I asked in the afterglow before we decided to shower together.
"Yes, we would," they both answered as one.
Laying front down, it was a wonderful sensation to have my arse cheeks pleasured by a male and female, one on each. Even better when my man slid his huge fresh erection between my pursed lips as Kay and Clive watched while kissing my arse.
"Would you like to come along to our next swingers function, your man would be very popular and so would you Alana?," they as ask as we bid our farewells.
---