Akka Boobs Tho Aadukunna, akka puku dengudu, incest sex kathalu, incest telugu kathalu, incest telugu sex kathalu, Telugu sex stories, Telugu sex videos.
Hi pornsexstory friends. Mee friend maro story tho mee mundhuku vastunnadu. Edhi chaala hot and sexy story. Chadvuthu unte meeru ekkadiki vellipotharu. Inka alasyam enduku lets start. Naaku oka cousin akka undedhi, akka bangalore lo undedhi, holidays maa intiki vachedhi, nenu kooda appudappudu vellevadini akka nakante 4 years peddadhi. Akka chala andhanga untundhi entha anadhanga unte evaru ina flat ipovalsindhe angel laanti andham very sexy ga undedhi.
Chala fiar ga undedhi. Chinnapati nunchi kalisi undevvallamu kabatti etuvanti feelings undevi kaadhu. Naa inter ipoindhi, further studies kosam ekkadiki povali ani wait chestunna. Appudu maa akka vachindhi maa intiki summer holidays lo. Maa akka adigindhi enti plans ani nenu cheppanu baaga chusuvukovali ani, sarea ithe bangalore vachey akkade chaduvukunduvu mom dad vaallu kooda chennai velutunnaru nenu ookadanne kadha thoduga untavu annadhi.
Sarea ani bangalore ki poyanu akka vaalla house chala peddadhi nenu college lo join ipoyanu akkaki ki kooda job vachindhi mnc lo. Vaalla mom dad kooda chennail vellipoyaru. Inka daily room lo nenu maa akka matrame. Chinnapati nunchi baaga close kadha, so ala days gadichipotunnay. Shopping ki vellevaallamu. Akka car lo veldam ante nenu no cheppevadini. Vaddu akka bike lo podham ane vaadini endukante bike lo velletappudu akkani touch cheyachu kadha ani, ala days gadustunnay. Naa college lo oka friend baaga close ayyadu, vadu adigadu ekkada nunchi vastav ani nenu cheppa maa akka vaalla intlo nunchi vastanu ani, vaaadu annadu mee akka married ani, no kaledhu inka marriage job chestunadhi ani cheppanu,,ante meeru iddare untara ani adigadu avunu meme untamu ani cheppanu.
Ithe mari mee akka andhanga untundhi ani annadu, ha avunu chala andhanga untundhi ani cheppa mari eppudina kiss chesava ani adigadu ledhu eppudo chinnapudu kiss chesanu, ee madyalo cheyaledhu ani cheppanu. Oh avuna sarea mari mee akka ante niku istama ani adigadu, nenu cheppanu maa akkaki nenu ante pranam naku kooda chala istam ani cheppanu. Ithe mari eppudina sex chesava ani adigadu nenu vaadini tittesi intiki vachesa. Intiki vachanu kaaani vaadu cheppina maatalu gurtu vastunnay. Emcheyalo artam kaledhu. Nenu oka room lo akka oka room lo padukuntundhi roju. Naku aa roju nidra ravadam ledhu nenu tv chustunna night 1 varaku. Akkka bayatiki vachi enti padukoledha time 1 indhi kadha ani annadhi. Ledhu akka nidra vestundhi gaani but bayam ga undhi padukovadaniki ani cheppanu. Osi ni anthena naa room lo paduko annadhi. Vaddule akka naku night lo kaalu vese alavatu undhi ani cheppanu parledhu ra em kadhule vachi paduko annadhi.
Nenu full happy akka room loki poyanu akka bed meedha akka pakkane akkani chustu padukunna. 4 ki akka meedha kaalu vesi padukunnanu aa night emi cheyale nidrapoyanu, morning indhi akka break fast ready chesi office ki vellipoindhi. Nenu college ki poyanu kaani last night akka pakkana padukoni unde scene gurtu vastunadhi ela ina sarea akkani touch cheyali anukoni fix ayyanu. College nunchi twaraga intiki vachesanu kitchen loki velli oil padesanu. Akka vachi fresh up indhi akka eppudu kitchen loki velutundha ani wait chestunna.
Nenu tv chustu unna, akka kitchen loki poindhi 3 mins oka sound vachindhi enti ante adhi maaa akka padipoindhi nenu oil padesanu kadha anuduke,,nenu fast ga poyanu kitchen loki emaindhi akka ani adiganu amayakanga. Oil padipoindhi ra anduke kindha padipoyanu konchem lepu ra pain ga undhi ani annadhi. Lepanu leva lekunna undhi sarea ini naa two handa tho akkani ettukoni bed room loki teesuku poyanu pain ga undhi akkaki feel avutu vunnadhi.
Akka hospital ki veldama ani adiganu sarea ani annadhi akkani ettukoni car lo hospital ki teesukellanu. Treatment ipoindhi doctor ointment ichi use cheyamannadu,,sarea ani intiki vachesamu. Akkani malli ettukoni room ki teesukochanu sarea akka rest teesukondi. Nenu food prepare chestanu ani cheppi vellipoyanu. Tirigi vachi chuste akka padukoni undhi bhale sexy ga undhi. Nidra lepanu food tinipinchanu akka ki,,akka inka ointment pusukoni padukondi ani cheppanu. Naa valla kavadam ledhu ra nuvvu ointment puyi ani cheppendhi akka nenu ela pooyanu ani annanu parledhu ra nuvve kadha touch cheyachule annadhi chudu aa time lo nenu chala happy. Full ga enjoy.
Velli ointment teesukunnanu,,ekkada ekkada pain undho kanukoni ointment poosanu especially first leg pain unte poosanu. Taruvatha hands ki taruvatha back poosanu back pooyalante akka t –shirt teeyali kadha teesindhi naku teliyakunda reverse lo padukunnadhi. Nenu back poosanu ointment. Good night cheppi padukunnanu. Naku nidra ravadam ledhu ela ina sarea mottam chudali ani anukunna night antha think chesa ela ela ela ani final ga oka thought vachindhi. Bathroom ki poyi soap kindha padesanu.
Akka morning bathroom ki poindhi same sound malli padindhi velli bed room ki techanu. Emindhi akka enduku ila naa help teesukovachu kadha ani cheppanu. Maa akka okkasariga naa vaipu chusi nee help ah. Ela ra I am girl ani annadhi sarea akka nee istam ani nenu vellipoyanu snanam cheyadaniki. 30 mins taruvatha akka room ki vachanu akka alane undhi bed meedha. Akka pilichi naaku oka china help chestava ani annadhi ok akka neekosam emaina chestanu ani cheppanu. Ithe naku snanam chepistava konchem pain ga undhi ani annadhi nenu ok akka but meeru battalu lekunda ela akka ani annanu, parledhu ra nuvve kadha emkadhule ani annadhi but evariki cheppaku ani annadhi nenu sarea akka cheppanu ani cheppanu, idhi dream ah nijama ani naku teliyadam ledhu ala undipoyanu 2 mins. Akka emaindhi ra ala undipoyav ani annadhi emledhu akka idhi meerena ani adiganu.
Avunu nene nammalekapotunnava ani adigindhi, haa avunu akka nijanga nammalekapotunna mee maatalu vini, ayyo pichoda em kadhule erojullo ivi anni common ani annadhi. Wow anukoni velli akkaki kiss icha, inka chalu first bathroom ki teesukoni poyanu. Akka slowga battalu vipputu unndhi but bra teeyalekapotunnadhi nenu velli help chesa. Appudu akka sannulu(boobs) chusa ela unnay ante apple la unnay chudagane korukonni tineyalani pinchindhi ala chustu undipoyanu akkani. Endukante first time kadha ala live lo chudatam nenu alane undipoyanu konthasepu akka pilichindhi nenu vinipinchukole,,emaindhi ra adigindhi gattiga appudu cheppanu, akka ninnu ila chudatam first time nuvvu chala sexy ga unnav akka nee sannulu (boobs) ithe bhale unnay akka chudagane korikeyalani undhi ani cheppa, inka chalu vachi snanam chepinchu chusindhi chalu inka time undhile daaniki ani annadhi. Sarea ani navvukuntu vellanu akka daggaraki. Snanam chepinchi bed room ki techanu.
Inka tuduchukovali kadha towel tho tuduchu koleka potunnadhi. Nenu velli towel techi body mottam tudichesanu neat ga battalu ichanu vesukunnadhi. Rest teesuko mani cheppi nenu vellipoyanu bayatiki. 2 hours taruvatha akka cal chesi oil teesukoni ra vachetapudu ani annadhi nenu oil teesukoni poyanu intiki, akkani adiganu enduku akka oil neeku pain kooda taggipoindhi kadha ani annanu.
Avunu taggaipoindhi kaani kaavali ra ani annadhi. Enduku cheppu ani gattaiga adiganu sarea cheptanu malli evaraku cheppakudadhu ani annadhi. Sarea akka love you nenu evariki cheppanule. Chudu neeku snanam chepinchina vishayam kooda evariki cheppaledhu ani cheppanu avunu ra nee gurinchi naku telusu anduke malli nee help kaavali dhanike ee oil ani annadhi.
Nenu think chestunna enduku ra ee oil ani. Akka daggariki pilichi emledhu ra naa frnds nannu comment chesaru naa sannulu(boobs) chinnaviga unnay ani anduke feel ayyanu anduke adhe alochistu padipoyanu ani cheppa, ninnu adugudham ante emanukuntavo ani adagaledhu ani annadhi, oh ok akka meeru no. 1 undatame naku istam nenu mimmalni n0. 1 chestanu ani cheppa, akka so happy love you ra daggariki ra ani cheppi, kiss chesindhi. Nenu kiss chesa.
Inka chudu akka t-shirt teesesindhi bra kooda teesesindhi. Akka sannulu(boobs) bhale unnay but konchem chinnaga unnay. Akkani chusi akka nee boobs kiss cheyacha ani adiganu parledhu ra emaina chesuko but jagrtta konchem peddavi avvali ani annadhi. Sarea akka u don't worry eroju nunchi ee sannulu(boobs) naavi ani cheppi velli kiss chesa sannulu(boobs) ki. Konchem sepu baaga kasiga pisikanu. Notilo pettukonnanu. Ala chala sepu pisikanu inka chalu ra pain vastundhi ani annadhi ila ithe ela akka peddavi avuthay ani annanu sarea ra nee istam nenu padukuntanu neeku istam vachina anthasepu pisukko ani cheppi padukundadhi. Inka nenu chudu pisakadam kiss cheyadam notilo pettukovadam ala chala sepu chesanu. Nenu akka meedha cheyyi vesi nidra poyanu.
Night 8 indhi nenu lechanu akka levaledhu inka, nenu fresh ayyi akka ki food prepare chesi teesukochanu. Tinipinchanu. Malli 40 mins taruvatha start chesanu akka vaddu ra pain ga undhi naa valla kavadam ledhu ani annadhi eeasari chinnaga pisukuthanu akka oil kooda techanu ani cheppanu. Sarea nee istam ani cheppi nannu chustu undipoindhi nenu emo akka sannulu(boobs) pisukuthu undipoyanu oil veyadam massage cheyadam ala 10 varaku chesanu iddaram padukunnamu. Akka offce ki poindhi morning. Nenu college ki poyanu.
Ala daily akkaki snanam chepistu pisakadam malli room ki vachaka malli night lo roju akka sannulu(boobs) pisukuthu undevadini. Ala daily enjoy chese vallamu baaga ala 0ne month ipoindhi. Sunday vachindhi akka shopping ki podham annadhi enduku emi konali akka anni unnay kadha ani annanu. Nee valla naa sannulu(boobs) peddavi ayyayi kadha ra ippudu bra saipovadam ledhu ani annadhi ha avuna ok akka sarea podham ani cheppi konukochamu. Akka ki ina sarea satisfaction ledhu.
Inka chudu daily inka chala sepu work out chesanu, roju maaku time dorkithe chalu pisukkovadame. Ala akkaki emo sannulu(boobs) baaga peddavi ayyi poyayi. Akka chala happy nenu kooda happy vaalla friends shock ayyaru akkani chusi. Ente ila ela tayaru ayyav edhina exercise chesava ani adigaru avunu chesanu miku kaavala ani adigindhi,,vaalla friends emannaro telusa maaku kaavali nerpistava ani adigaru ha nerpista intiki randi ani annadhi.
Ok vastamu free ga unnapudu ani cheppi vellipoyaru. Nenu aa maatalu anni vinnanu. Return intiki poyamu. Intiki vachaka akka nannu adigindhi emi kaavali ra niku ani. Nenu emi cheppala. Konchem sepu ayyaka cheppa nenu roju mee sannulu(boobs) tho adukovali akka. Ani cheppanu, avuna ithe adhi kstam gani inko plan ra naa friends ni chusav kadha valla sannulu(boobs) tho aduko vaallu nakate bagutaru ani cheppindhi. Sarea akka vaallu meelaga co-operate chestara ani adiganu chestaru ra nenu cheptanu le ani annanu. Eroju kaavalante natho aaduko ani cheppindhi. Sarea ani velli iddaram snanam chesam snanam chesetappudu akkani gattiga hug chesukoni alane undipoyanu five minutes akka emi analedhu. Akka body mottam soap raasanu ala snanam chepinnchanu akkaki.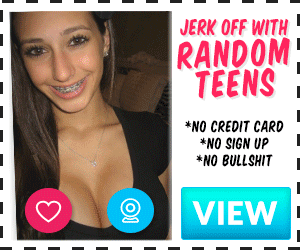 Bed room ki vachi towel tho tudichesi nenu naa room ki poyanu. Akka akkade undhi nenu battalu vesukoni return vacha akka room ki akka ela undho telusa sareea kattukoni naa kosam wait chestunnattluga undhi velli gattiga hug chesukoni kiss chesa akka kooda kiss chesindhi. Akka mimmalni nude ga chudalani undhi ani cheppanu sarea nana nee istam ani cheppi nilabadipoindhi, nenu akka saree blowse bra, mottam vippesanu. Bed meedhaki those akka meedha padi, pisukutunnanu baaga sannulu(boobs) korukutunnanu notilo pettukoni baaga adukuntunna, enti akka milk ravadam ledhu ani adiganu akka kotti orey naku enduku vastay ra milk ani annadhi.
Niku milk taagali ani unte maa friends ki cheptanu ani anndhi avuna eppudu vastadhi akka ani adiganu malli kotti orey enduku antha tondhara naa sannulu(boobs) sannulu(boobs) unnay kadha aaduko vallu tomorrow vastaru ani cheppindhi sarea akka ani sannulu(boobs) gattiga pisakanu notilo pettukoni ala chala sepu undipoyanu, orey emchestunnav nuvvu entha sepu pettukunna sarea naku milk raavu ra ani annadhi. Haha avuna akka ina sarea parledhu nee sannulu(boobs) bhale unnay akka ani cheppi korikesanu. Akka tittindhi enti ra ala korukutunnav pain raadha ani annadhi parledule akka nenu ointment raastanu ani cheppi korakadam pisakadam ala chestu akkani hug chesukoni nidrapoyanu.
Moring nenu college ki vellipoyanu akka kooda office ki vellipoindhi nenu evening late ga vachanu intiki, vachi chuse sariki intlo chala mandhi unnaru akkka valla mom and dad vacharu anukunna but vaallu kaadhu. Akka vaalla friends vacharu. Nenu vaallani chudagane shock ayyanu endukante vaallu maa akka kante chala sexy ga unnaru. Nenu naa room ki poyanu maa kooda naa room ki vachindhi,,neekosam maa friends vacharu ra naa sannulu(boobs) chusi vaallaki kooda ala kaavanta ani annadhi,,avuna niku ithe free akka vaallaku ithe fee pay cheyamanu naa pockey money ki use avuthay kadha ani annanu. U don't worry nana vaallu chala rich entha ina istaru ani cheppindhi ithe ok akka 5 members unnaru kadha anadariki kaavala ani adiganu ledhu 4 members ki kaavali anthe inko ammai nee kosam vachindhi niku milk ivvadaniki wow super akka nuvvu love you ani cheppi velli hug chesukunna gattiga, rey chalu nenu ikkade untanu first vaallani chudu ani annadhi.
Ithe ok akka first nunchi start cheddam ante snanam nunchi ani cheppanu, ok mari andaru bathroom lo pattaru kadha ela ani annadhi no problem akka swimming pool unnadhi kadha akkadiki podham ani cheppa, sarea ani andaramu vellamu andaru swim suits vesukoni swimming pool loki dookaru nenu kooda dookanu okkosari okkari daggariki velli venaka nunchi hug chesukunna vaallu emi andam ledhu ala andarini hug chesukunna. Ala ipoyaka okkokarini wall daggariki teesukelli water lone vaalla sannulu(boobs) pisukutunnanu ala andariki 4 members ki chesa. Ala bathing ipoindhi, room ki poyamu andaram. Naa mundhe dress change chesukuntunnaru nenu ala chustu undipoyanu aa andhalu. Konchem sepu ayyaka andariki cheppanu okkokaru randi naa room ki ani vaallu ok annaru. Nenu naa room lo unnanu okkokkaru vacharu. Vaalla sannulu(boobs) pisakadam start chesa maa akka sannulu(boobs) kante chinnaga unnay.
Baaga pisukutunnanu vaallu emo chala happy nenu kooda chala happy. Ala andariki 4 members ki baaga pisakadam vaalla sannulu(boobs) korakadam kiss cheyadam ipoindhi,,last lo inko ammai vachindhi. Aa ammaini kooda alane pisakdam korakadam chesa baaga notilo pettukoni juvakadam start chesa sudden ga milk vachay. Appudu artam indhi maa akka cheppindhi. Baaga enjoy chesa. Ala daily vache vaallu vaalla 4 members ni okesari rammani baaga pisikevadini okkoroju vaallki kooda chala vachay sannulu(boobs) lo.
Vaallu chala happy naku baaga money ichevallu, okkosari andarini pilichi 6 members tho baaga enjoy chese vadini entha ante okkari sannulu (boobs) pisikithe inkkokarivi notilo pettukunevadini, inkkokarivi kiss chese vadini, inkkokari daggara milk taage vadini. Vaallani baaga sukha pettanu. Ala vaallu nenu maa akka full happy vaalla sannulu (boobs) size change ayyayi vaallu ravadam manesaru. Inka malli maa akkane. Al gadipesamu aa rojulu. Meeku chal opika undhi chadivina vaallaki.