First of all, I'd like to say it's not at all a real story, it's my wild imagination. Something about myself. My name is Kunal and I am a 20-year-old boy currently residing in Delhi, India. Sexually I am a sissy by nature. All I wanna do sexually is be a pussy slave to my mistress and a dog to my male masters.
I am expert of eating pussy and believe me when I say it. If I am not able to satisfy you by eating your pussy even a single time, I'll do whatever you want. Complete satisfaction guaranteed. I love to be humiliated and absolutely dominated and degraded.
This story is about one of my wildest imaginations in which I am a sex slave not to just one master but an entire army of soldiers. It's the year 2045. Global warming and human greed has led to the vanishing of a majority of human civilization.
Some genetic disorders have led to alternating in chromosomes which have resulted in a heavy decline in the female population. The women in our age are very few in numbers resulting in a lot of power in their hands. There aren't many women left.
Thus the lust of the men in our society is on an extremely high rise. The army demands of having sex have to be fulfilled. But because of the lack of both men and women majorly, there are some sex slaves serving thousands of men in the army. And I am one of those lucky bitches you might say.
To give the feel of a woman, I've been implanted with fake breasts. My penis's size has been reduced so small almost disappeared. I am fucked for almost 16-17 hours a day without breaks and I love every moment of it. I live like a dog in one of the cages provided to me.
At every time of the day, I need to wear my dog collar and brutality signs are all over my body. Bites, spanks, belt marks you name it I've got it.
Because of a shortage of sex slaves, the turn of a soldier to fuck us sex slaves comes after a week or so. So their hormones are on an all-time high and they get really aggressive when they come out to fuck me. I am one of the best bitches in the town and a majority of soldiers always want to fuck the hell out of me.
Even the female generals enjoy my body and I am the one who satisfies their sexual needs. So let's begin with the sexual encounter.
Just another day, I've woken up with a sore ass and breasts but I can't do anything about it. My body is entirely covered in cum from last day and I've got an hour before the best session starts. I freshen up and dawn one of the sexiest lingerie I've been given.
My day begins with exciting the soldiers when I'll perform for them on the stage and I'll strip naked. Out of lust they will jump on me immediately and fuck the hell out of me there. So I come out to dance on the stage and before I begin soldiers are pounding on my body.
They've already torn my bra and they are mouth fucking me. One of the soldiers has already inserted his penis inside my ass and pounding my ass. His dick is almost 8 inches long and his thrusts are so heavy. My ass is being pounded. All you can hear is the smack sound that is coming of smacking my ass.
The tightness of my ass is still there and soon he comes. As soon as one penis goes out, another one enters my ass. The soldiers who face fuck me is deepthroating me to the very last extent. Another soldier is slapping my body with his belt and I am loving this torture of me.
After some time the first gangbang round gets over. It's the time of today's individual soldier's list to come and fuck me. For this, there's a special arrangement. I am taken to a room which has just a bench made on it. I am made to lie on the bench, my legs are widened and are tied.
My hands are then ties to another pole and my ass and mouth are opened for public use. Soldiers keep coming in one by one, one goes to my mouth facefucking me while the other is busy fucking my ass. Approximately 100 soldiers fuck me.
The other soldiers who haven't got a chance too get to enjoy because the next is a live program made for them. I am taken to the staff quarters and a group of specialist torturers is then called. All soldiers sit right in front of me and my destruction goes on the stage.
I am fucked so bad that there are cheers from every part of the crowd. Anal, double anal, triple anal, clamps, whips, you name it and I face it. But no I love it because I am a whore. In real life too I love it when I am double penetrated. I love it when I am spanked.
I love it when my hair is pulled. I love it when I am fucked. Coming back, the soldiers with their erected sucks are on the verge of discharging. 20 lucky men get the chance of cumming in my mouth. I've got to drink every bit of it. For the rest, the cum is collected and kept for the day. I'll disclose about it in the end.
With this, I am called for the session with my mistress from the army.  So my mistress calls me and I reach their quarters. They are 7 in number with well-built body and breasts to die for. They sit on a circular sofa and a dog collar is tied around me.
First I've to take their panty off their body without using my hands. I as an obedient dog sit in front of them, kneeling. I start sucking their pussies. I am passed around them and brutally thrashed by their legs, belts, whips or whatever they get.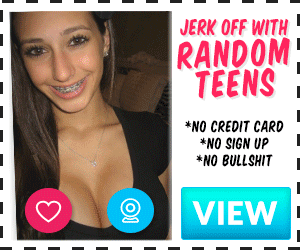 If I fail to get even one to orgasm, a 12-inch dildo awaits me. If I do, an 8 inch awaits me from all of them. They tie up the dildo and start fucking the hell out of me. This is followed by a golden shower session.
Tired of writing will continue in the next part. My name is Kunal and this is my email id- [email protected]. Anyone who wants to have a personal slave at his/her service, please contact me. I can even be your permanent slave. Pussy slave especially.