Hi, my name is Aditya. I am staying in Bangalore for a long time. After reading so many exciting stories, I am just curious to share my own encounter with a hot lady a couple of months back. I am in my 20's, 6ft tall, working for a boring IT industry in Bangalore like most of us do.
I left my office on a Friday evening and was sitting in my car waiting for the traffic to move on. I was about to take a turn towards my apartment. From the other side, a car came and hit my side mirror recklessly without seeing it. The driver immediately stopped the car.
I was about to shout at him/her and was dumbstruck when I saw the lady driving it. She was with a kid in the front seat and was a little nervous because of the small crash. Coming to her figure, she was about 5'6 in height and her measurements were 34-26-38.
She was wearing a saree and was in a hurry to take her kid to some dance classes. I didn't want to miss this opportunity of getting to know more about her. I started to create a scene with an argument. "Can't you see while driving? Who will pay for the damage now? I am going to register a complaint."
She asked me to calm down and said she is ready to pay for the damage done. But I didn't want her money. I just said to her to replace the side mirror and come along with me to the service station. Or else I will register a complaint with the police.
After some time of heated argument, she agreed to come with me to the service station when she is free tomorrow morning. I took her cars photo and exchanged my phone number. On the same night, she texted me to meet her near the XXX mall and from there we can go to the service station.
I said sorry in the message saying, I was very rude this evening. She said no worries for that. Next day, I met her at sharp 10 near the mall and she was waiting near the coffee shop. My god, because of the saree I was not able to recognize her hidden beauty.
But today she was wearing a blue top and black jeans with a white purse on her shoulder. I just went to her and said Reema(name changed). She turned back and said, "Hi, how are you?" I said sorry for the trouble once again and persuaded her to come to the coffee shop. We sat in a corner and started discussing the car.
Reema: How is your car?
Me: Yeah, it's fine just the mirror.
Reema: Okay, I know, my bad.
Me: So, Are you working?
Reema: Yeah, I am working as a teacher in school
Me: Wow, that's good. But why the teacher didn't see the car coming from the opposite side
Reema: Everyone makes mistakes.
We finished our coffee and asked her to come in my car till the service station which was parallel to the mall. When she sat inside the car I was able to see the proper shape of her structure. I was not able to concentrate on driving as her boobs were crying to come out and do massage for my dick.
Intentionally I dropped my phone which was near the gearbox towards her. When she bent towards it, I was able to see her voluptuous boobs from the side. My dick was like trying to come out from the boxers. I controlled myself and we went near the showroom.
The guy took the payment and told us to come in the afternoon to collect the car. So we were on foot and it was too early to send her back. I told her we can go to some hotel and wait for some time till the service is over. But she was like, "My home is nearby. We can wait until the repair is done."
My home was too far and she also had some work after 3 in the afternoon. We took a cab and went to her home. As we entered, she asked me for water and told me to wait until she gets dressed up and comes. I was waiting in the hall while she went to her room to change her dress.
I was scanning all the things in the house while she was inside. Once she opened the door, I was mesmerized with what I saw. She was in her night pant with long hair and a tank top with her bra straps which was visible. My dick started to salute her at that point in time.
I asked her another glass of water just to see her ass. She turned back and was walking towards the kitchen. I was staring at her round ass which was going up and down as she walked. The ass cheeks were waiting for me to spank them and play with them. Suddenly she turned back and caught me staring at her ass.
She came back with the water and sat opposite to me asking about me and general stuff. When I asked about her she revealed many things. She was working as a teacher and her husband was working in sales. Her daughter, 8 years old, is staying with her.
She has to look after her and is busy with work most of the time on weekdays. All this time I was looking at her assets and was not able to see her face. She was sitting on the sofa with one leg on the floor. Her sleeveless top was tempting me to touch her boobs.
It was a wet situation as I was in a very bad situation because of her beauty and voluptuous body. I controlled myself and asked her where is the toilet? When she pointed towards the bathroom I stood up. To my embarrassment, my dick was standing straight and made the bulge in my pants.
She noticed it and coughed for that with a quirky smile. When I came back from the bathroom, I was dumbstruck with a view. She was bending towards the sofa and was searching for something. It was such a view that her round ass was asking me to put my rod inside it and teach her a lesson.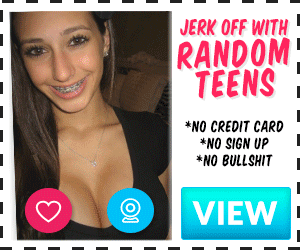 I made some sound to make sure I am there. But she didn't bother and told me to help her to find her key bunch from another side of the sofa. When I went in front I was clearly able to see her soft boobs which made my dick to stand again. We searched the key bunch and was chit-chatting.
Then I left after some time. I came back to my home in the evening and around 7:30 I got a message from her, "I caught you," with a winking smiley. I asked her what she caught.
Reema: Someone was trying to come out
Me: Who?
Reema: You know who?
I was surprised to know that she observed and she is so open about it. I asked her, "Seriously?"
Reema: Come on, everyone knows about sex and we are not kids and don't be so innocent now.
It was like a jackpot for me and didn't know if I was dreaming or for real.
Me: What to do if a woman is killing with her beauty like that?
Reema: You don't want to punish her for that.
Me: Of course.
Reema: It's tough to control the urges when someone looks at you like that and you don't get sex for long.
Me: So when to punish the lady?
Reema: Hold on! Patience bears nice fruits.
After that conversation, I started to touch my dick which was already standing to salute her. I just touched it softly and rubbed it up and down. My hot cum oozed out with just the thought of fucking her. I slept peacefully after that
We talked to each other for some time.
At last, the day came when she said, "It's a surprise day for you." She called me to her home at 8 in the night. Her daughter was away for a school trip and husband was out as always. I went to her house with a present of chocolates and knocked on her door.
To my surprise, she opened the door with a warm welcome. She was wearing a nightgown with lingerie inside that. I tried to touch her but she went little behind. I couldn't control the urge and lifted her up. She crossed her leg at my waist and I started to kiss her with full passion.
I started to bite her lips and gave deep smooch. She opened up and started to tease me with her tongue. Slowly, I started to plant kisses near her neck. Her breath was so hot that I felt it near my body. I took her directly to the bedroom and dropped her on the sofa.
She removed her gown. My god, that bikini beauty was ready to serve me. Her juicy boobs and her perfect butt were calling me to rip off her clothes and start my adventure with them. She began to remove my shirt and bite my chest which aroused me a lot.
I unhooked her bra and those dark brown nipples were erect to get inside my mouth. I started to suck them and one hand was busy rubbing her pussy while she was caressing my balls. She removed my pants and started to play with my balls, sucking the juice out of them.
It made me go to heaven when she played with her tongue and licked the tip of my dick. I pushed her to the bed and her boobs were bouncing when she feel on the bed. I was seeing a hot milf in her 30's waiting to be fucked with only a panty on her. I removed her panty slowly.
I started to bite her thighs and turned her around to see that round ass. It was so amazing that I spanked it hard. She was moaning slowly Adi(my name). I bit her ass and planted a kiss on them and made her feel the tip of my dick running around her pussy and ass.
She started to scream. I turned her around and was looking in her eyes. I made my monster to go inside her pussy There was only one loud moan and her nails were scratching my back while we went to missionary. It was 25 minutes like that fucking her at the same pace and kissing her lips.
She grabbed my ass and made my work easy by pushing my cock deep inside her pussy. There was only one word from her mouth, "Fuck!" And her moaning was all over the room I got tired and lay down. She came on top of me and became the cowgirl.
She was riding on top of me as a boss and made me hold her boobs in both the hands. She was yelling. I pulled her towards me and her boobs were squeezing towards my chest. Her nipples feeling my chest. I fucked her so hard. Then I slowly went down and pushed her towards the bed.
I started to play with my tongue in her pussy. Her facial expressions were showing she is in heaven. Her loud voice made the whole room go crazy. She was shivering while she cummed. Then she just came towards me, took my dick and started to give me a blowjob.
I never imagined that. I was enjoying and was about to cum after this long session of 50 minutes. She was not worried that I am gonna cum inside her mouth. I tried to remove my dick from her mouth, it came out and fell all over the place. She laughed as it went everywhere on the bed and on her face.
It was about 10 in the night. We were very hungry after having that session. We were completely naked and went to have some food in the kitchen. After some time she started to touch my dick. That led to a hot banging session near the fridge, lifting her and pumping up and down.
This was just the beginning of our new adventures of having sex in different places. If you liked my story drop some comments on my email id [email protected]. Keep smiling, keep spreading love.