This is a true incident that happened in my life. I would not mention the names so that it doesn't create any troubles owing to the fact that the experience matters more than just name. I would put my best efforts to narrate the incident as it had happened over time.
This incident happened when I was 19 years old. I had completed my 12th-grade exams. As it is a custom in India, we students are put to attend coaching classes for all the competitive exams right after the 12th exams. I also fell prey to this.
I had tried my best to clear the exams and unfortunately, I couldn't clear them as I was pretty new to the league. After much of the turmoil, I had to take up the coaching for another year before I could get into any of the bachelor's program.
I was finally forced to attend one of the very famous coaching classes in Kerala and since I did not get good marks in my 12th, I was denied admission in their hostels. My parents found a private hostel where they put me in.
The initial days were horrible. Then out of no choice, I had to bear with it since it was the same across all the hostels. This hostel was run by a couple around their late thirties and they were very strict.
The lady (hostel warden) was a dominating character and she managed the hostel and her husband had no much work than to facilitate the running of the household. I was not accustomed to this kind of an environment and it made me uncomfortable too.
The lady warden used to talk to us and also closely watched us too. They wanted all of us to follow their strict routines. They also reviewed all our scores in all the exams we had attended at the coaching classes.
As I said, I was an average student and according to them, I was consistently not performing well. This put me into their bad books. I tried my best to compete in the initial days but then it worsened and I finally lost interest. I pushed myself to a defensive mode.
I started to take things lightly and started breaking the routines that were set. This made her furious and we had heated exchange over the matter. I started retorting back for all her questions. She used to call me to her room and question me about my performance.
During the initial days, I used to just listen to her and take it the way coming. I guess this infuriated her more and she started to beat me using her cane on palms. Over time, I started getting accustomed to the beatings.
The warden lady used to mock me when all of my friends were there. I started to dislike her. I was absolutely bored and tired with the pressure from both the places. In the meantime, I somehow requested my parents and managed to take 2 days off from the routine and headed back home.
While coming back, I decided to keep the mobile phone with me so that I could do something in that during my free time. I somehow kept myself busy reading some books and doing some minimal preparation hoping to clear.
It was time for a week's vacation. I was finally getting some time to enjoy. I packed my bags and was set to leave.
This was when she called me and 2 more of my friends to her room and said that she cannot spoil the name of her hostel and since that after discussing with our parents, they have decided that we would stay back if we could not clear the mock exam.
I was sure that we were not going to do that by studying. I tried my best to copy but unfortunately, that also did not help. Out of the 3, we 2 could not clear it. She called us and handed over a timetable for the next 1 week.
All of my friends left and only two of us were there. My next dismay came when my other friend convinced his parents and finally packed his bags to go home. I also tried calling my parents but they did not attend my call. At that moment, I just lost everything. It was a different emotion. This made me even more furious.
I was all alone in the hostel that evening. She told me to rest for the day and start the routine after a day's vacation. In the meantime, her children also had the Christmas holidays and her husband and children left to their native.
I guess they were renovating and getting some papers done, so she did not leave and that might also be the reason why I was still there. Towards the evening the next day, I saw that she had left the hostel since no one was around. I took my mobile and was browsing Facebook and chatting with my school friends.
I kept on chatting and was talking to some. Time flew just like that and I did not notice that she had come back. She snatched the phone from me and left.
Everything was calm as there was some work going on and she might not want to get into any arguments at that time. At around 8 pm, she called me and started advising me. I retorted back saying that I was good enough to know things and said her methodologies would not work. I also said I had no plans to study.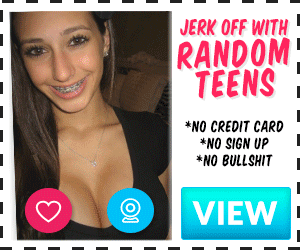 This infuriated her. She took the cane and started beating me left and right. It started to pain and I took the cane for her hand and threw it and pushed her towards the wall. I was strong enough and she also started fighting.
Guys, to describe her, she was not too thin or too heavy and she had that dominating look. I held her by the hips and started to push her. She started to push in the opposite direction and I managed to hold her against the wall. This all happened within seconds.
In order to release the hand, she started biting me. I don't know how, but this turned me on. I started to hold her close and I finally felt her grip getting loose.
I left her hand and everything came to a still. She did not move. I stood there gazing at her. I could see the anger. Finally, the ice broke and she just hugged me! We stood there like that for some time. I could feel her warmth.
I slowly gained the courage and started kissing her earlobes. She became excited and started to scratch my back. This pushed me even further, I started to play with my tongue and slowly kissed her on her lips. We started to explore each other and finally, we broke after 2 minutes.
Then I could see her nipples raise over the nightgown as she was not wearing anything inside. She was sweating and I kissed one of her boobs and placed my tongue on her nipples over the nightgown and started to tease her.
I licked both the boobs and it was completely drenched in my saliva. I then moved over to her sweet spot. I made her lie on the bed and started to proceed to her pussy. It was clean and she was wet too.
I started to tease her pussy and she started to moan lightly. I further teased and started playing with it. She got excited and as when I increased the speed, she held my head on to her pussy.
She was breathing heavily now. I realized that she was about to cum, so I kept sucking it deep. She was pushing my head with more power and finally, she released and I licked it clean. I then kissed her on her pussy.
She relaxed for some time and then kissed me. She caressed my cock over my pants and I began to get more aroused. She slowly removed my pants and pulled down my boxers. She guided my cock onto her pussy and I slowly pushed it in. I could see that it was wet and it added as lubrication.
Slowly, I increased my pace. She crossed her legs around me. I was looking into her eyes. I could see the satisfaction she was in.
She started biting me over the neck and this made me more horny. I pushed it further. She was biting and scratching me. I also started to push further and I could hear her moans. Finally, I was about to cum and she hugged me closely and we cummed together.