What a wild weekend… I can't contain myself and want to share this story somewhere, so enjoy!
First off, a little background info to set the scene: I am in my 40's and engaged. The relationship is at one of its lowest points in years. There are many facets of the relationship that aren't compatible, one of them is sex. Over the years I have strayed outside my relationship to have my needs met. I don't feel great about this. Overall I consider myself a good person who makes bad decisions. Maybe I'm some sort of addict, I don't know. But anyways, that's not the point of this story, but it leads me to the next part.
Sometimes when I get lonely I'll find myself downloading and using an anonymous messaging app. It usually gets me the attention and validation I need in the short term and once my need is met, I delete it, feel bad about myself for having used it, and move on. I have rarely actually met anyone from the app, only on two occasions over the past several years.
So about a month ago, I was on this app. I noticed a recent post from a girl who was lamenting a personal situation she was having (not going to go into details on her post, as it is deeply personal.) I know someone who had a similar experience and I messaged her to let her know that I felt terrible for her situation and that I hoped that things were going to go better in the future. Little did I know an entire tree of a conversation would grow from this little seed of a message.
After a while I told her I enjoyed the conversation but had to go, which was when she offered to exchange Snapchats with me. I was blown away and immediately sent her my (burner) account username. It was at that point we exchanged pics and really a mutual attraction started to catch fire. We messaged constantly, every day for a month. In that time, we discovered while we had come from very different backgrounds, that we held similar values, we kept similar secrets, and we enjoyed similar things when it came to sex. I quickly came up with a nickname for her – Bou.
Now I should stop to provide a bit more background about her. Bou has a boyfriend with an agreement that if he does not find out, then she can do whatever she'd like. Sort of an "open relationship" gray area if you will… She is a wild horse – she's in her twenties, a party girl on the weekends who loves clubbing and going out with friends, and if she meets a guy she likes, she loves the freedom to be able to flirt and make a move. Bou's this wonderful blend of intelligent and professional in her work life, yet slutty, energetic, and outgoing in her personal life. She doesn't care about my situation and I don't care about hers, we both accept each other for who we are.
I cannot stress how absolutely INTO this girl that I was/am. And she felt the same about me. The chemistry was "once in a lifetime", "electric" – any adjectives you'd like, we just meshed easier than a sandy beach meshes with a bright blue ocean. This of course led to sexting… many sexy pictures were exchanged, many dirty conversations were had via Snapchat messaging about what we wanted to do to each other. Bou wanted to submit to me as my dirty cheating little sex toy, and I wanted to give her the rough, kinky sex that we both fantasize over.
We finally reached the destination point where our Snapchat conversations were driving us to – when and how will we meet?! She was from Montreal, and I live in the US a few hours away. She was working on getting a visa to visit the US, but it was going to take months. A visit to the US for her would not be happening until the Spring at the earliest.
At first I was resigned to this, despair gripped me as my heart sank. But then one day as her and I are exchanging sweet nothings over snapchat and telling each other once more how desperate we were for each other, a lightbulb flickered – there was a weekend approaching where my fiancee was working the night shift. I concocted a plan and proposed it: I would drive to meet her during this window of freedom and she would pick me up and show me her beautiful city, and we'd have all night together to enjoy each other's company (and bodies.) I'd make up some excuse for my brief absence to my girl, but me being gone would mostly go unnoticed due to her schedule.
As luck would have it there were some great benefits to our plan. 1.) Bou's boyfriend would be out of country at the time, and 2.) The clocks turned back the night we planned to meet, giving us an extra hour together. It was as if fate were pushing us together for this sexy liason!
Our plan was set, hotel room booked, dinner reservation made, overnight bags packed. On the day of, I felt like a kid on Christmas morning. Excitement coursed through me as I headed off to meet this girl who filled my thoughts every day for the last month. Of course due to my excitement, I may have arrived a bit too early, but after waiting a bit her car pulled up to mine.
That first kiss and embrace felt like coming home in a sense. But in another it had the feeling of new lovers – seeing her wearing a mini skirt, a sheer top, and some lacy little thing underneath got my heart rushing. "Bou, you look even better than your pictures!" "Aw stop, no I don't!" She started replying, but I shushed her with another kiss, and reaffirmed that she did.
She is shorter than I am, but not too short, I would say average height perhaps for a woman. Her black hair was straightened from her naturally curly locks. She has Arab features, darker skin, but not too dark. Her eyes were very dark brown, almost black. Nails were done, and her lips felt soft on mine. She was curvy, but fit. Plenty in the rear and the chest to grab, but eating well and dancing and hiking has kept her looking like an hour glass.
We took off headed for the hotel after leaving my vehicle parked in a safe lot. As Bou drove, I kissed her hand, and traced my fingers up her arm, exploring, but trying not to overly distract her as she drove. I found her cooking scars on her arm, kissed them, and told her I couldn't wait to explore the rest of her back at the room.
As soon as we got the door closed to the hotel room, we dropped our bags, and our eyes wandered around the place, surveying it, after a few seconds our eyes found themselves back locked on each other, and our bodies were like magnets. Instantly I had her in my arms, kissing passionately, as if we were swimmers who had been deprived of oxygen.
At this point it got heated, kinky… I pushed her down to the bed, being rough, commanding, dominant. Exactly how she liked it. "I'm sorry, baby, but you know first I need to punish you before you're allowed to have sex," and as I said that I pulled my riding crop out of my bag. She smiled at me made a sexy quip about how she needed to be punished since she was a dirty, cheating slut. I pulled up Bou's skirt, literally tore her pantyhose away in my lust, exposing her sexy ass, and began the next few minutes intermittently teasing her pussy and whipping her repeatedly with the crop.
After having this fun, I began unbuckling my belt and pulling out my hard cock. Her pretty face would look so much prettier with my cock. I grabbed her by the hair, and pulled her over to me, slapping her face, spitting on her, using her as a sex object. Bou's lips wrapped around my shaft and I pumped, my hands firmly holding her, reminding her that she was just a toy for me to get off with. When I got close to cumming, I stopped and bent her back over the bed – I needed my first load in her pussy. I slid her thong to the side and felt the warm, wetness between her legs.
The feeling as I pushed my bare cock inside her was incredible. We had already talked before meeting about how we didn't want anything between us, especially condoms… She was on birth control so we had nothing to worry about from that standpoint…
As I started to slide in and out of her, I grabbed her by the hair, pulling and thrusting in tandem. I did not last long as the excitement of the first overcame me. But I did not pull out, shooting my big load deep inside her pussy. As I pulled out I took a good look at her slit. As my cock exited, cum dribbled out, overflowing and dripping.
Bou excused herself to clean up, and afterwards hopped back into the bed with me. We made out, basking in the glow of the sex we had just experienced. The first of 7 orgasms she would give me that night was done…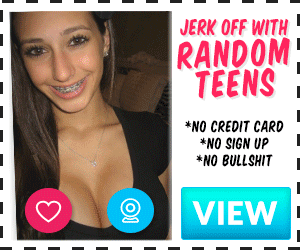 Maybe if there's enough interest I'll write a part 2…