The sister walks in while he's taking a shower
John was taking a shower after he got home from work when he heard the bathroom door open. He tried to look through the frosted glass of the shower doors when the shampoo ran down his face and got into his eyes. He squeezed his eyes shut tightly as he kept rinsing his face in an attempt to rinse the soap out of his eyes and tear ducts.
"Damn, that stings," John said aloud.
He turned the water off and opened the shower door and keeping his eyes squeezed shut tightly as he blindly reached for the towel rack searching for his towel. His hand felt along the wall unable to find his towel.
"Your towel fell on the floor; it's to your right."
He recognized his younger sister's voice. What was she doing in the bathroom while he showered?
John bent down and searched to his right and found the towel. He stood up and pulled the towel up to his face and dabbed his face and his eyes and then opened his stinging and watering eyes to see his sister sitting calmly on the closed toilet seat lid watching him.
"Ah sis… I'm naked here."
"Yeah, I can definitely see that," his sister replied grinning.
Karen made no move to leave. Her eyes traveled appraisingly up and down her brother's dripping physique.
"Is there something that I can do for you Karen?"
"You're actually doing it."
"What am I doing… what are you doing in here?
"I've never seen a naked guy before. Well not in person, I've seen pictures and videos on the internet but I've never actually seen a naked guy before. Seeing naked guys in person is a lot more impressive than seeing them on a flat screen."
"I think you might be too young sis to be worried about looking at naked guys."
"Too young? Most of the girls that I know say that they have already seen naked guys… some claim to have even seen their erections. Several girls claimed to have even touched a guy's hardon. A couple of the more adventurous ones have told stories claiming that they have gone a lot further than just looking and touching a guy's erection too."
"Do you believe them?" John said as he stood there dripping water while holding the towel in front of his genitals. It came as a complete surprised to John that his younger sister was interested in seeing him naked. He wondered how far her curiosity about naked guys would allow her to go.
"Janet said that I could go to her house if I wanted to see a naked guy. Apparently her brother parades around the house naked all the time. He stays naked even when she's there and even when she brings her friends over too. She says that he will even let her and her friends watch him jacking off if they show him their tits while he does it."
"Are you going to take her up on her invitation and go over there and watch her brother jack off?"
"I told Janet that I don't think that I'd want to watch HER brother jacking off, or even see him naked. I'd much rather see you naked then her fat slob of a brother. Janet agreed with me, she said that she would prefer to see you naked also."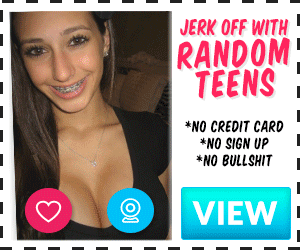 His sister's desire to see a naked guy surprised John. He took it as a compliment that her and her girlfriend wanted to see him naked. His curiosity was peeked. Was his sister telling him about Janet's brother letting girls watch him masturbate because she's hinting that she'd wanted to watch him jacking off?
"So you came in here just so you can see me naked?"
"I could only think of one guy I wanted to see naked. You don't really mind if I check out your bod, do you? You always said that I could ask you anything about sex and you'd tell me the truth."
"I don't remember you asking me about letting you see me naked," John laughed.
"I figured that if I'd asked you if I could see you naked, I'm pretty sure that you would've said yes. So I came in here to ask you if you would let me see you naked," Karen grinned back at her brother.
"That's a circuitous argument sis," John laughed, "but I'll let you get away with it this time because you're right. If you would've asked, I'd said yes. So you can check out my body if you want, I don't really mind if you look. But do me a favor, go stand over by the door and don't say anything. I'll just do what I normally do. I'm going to have to try to act like you're not even in here."
"Why do I have to go stand by the door?"
"Because you can't stand this close to me sis when I'm naked or something might pop up that you didn't expect to see."
"Okay! But… what makes you think that I don't want to see that too?"
Karen jumped up and hustled over to the bathroom door and turned and leaned her back against it, she grinned and stared at her naked brother.
John stood in the shower stall and did his best to try and ignore the fact that his little sister was staring at his naked body. Did she just admit that she wanted to see his erection?
John lifted the towel to his hair and covered his head and started rubbing the towel on his head. He took his time so that his sister could get a good look at his body without her being embarrassed about staring.
He dried his chest, his arms, and his stomach and his groin area. He glanced at his sister; she was staring at his limp dick. Then he turned his back to his sister and flipped the towel over his shoulder, grabbed the other end and see-sawed the towel back and forth across his back. Then he dried his butt and his thighs and then turned back around and faced in the direction of his sister again. He stepped out of the shower and put one foot up on the toilet seat and dried his shin and foot and then switched and put his other foot up on the seat and dried that one. When he put his foot back down on the floor and turned around he was startled to find his sister standing directly behind him.
"Sorry, I didn't mean to sneak up on you, I just wanted to get a closer look," Karen glanced up at John's eyes and then immediately went back to looking at his dick, "by the way John; you got a very muscular butt."
"Well thanks sis, I'm glad that you like it… I think you got a sexy butt."
"Really… when did you see my butt?"
"Every time you walk around the house wearing just your underwear."
"Then you've never seen me naked?"
"Nope… As much as I've wanted to I never have. Maybe I should come in here the next time that you're taking a shower and ask you if I could watch you while you're naked," John grinned back at his sister.
"You can if you want to… I'd be nervous but I wouldn't mind it if you saw me naked, if you really wanted to."
"Ah come on, don't tease me like that sis, I'd love to see you naked. I'd love to check out those budding little titties of yours and that shapely little butt."
John turned his back to his sister and tossed his towel over the top of the shower door and spread it out to dry and then turned to the mirror and started combing his hair as he glanced at his sister's face in the mirror.
He noticed that his sister was still blushing but it didn't stop her eyes from roaming up and down his body. She moved off to one side so that she could get a better look at his dangling dick and testicles.
John felt a twinge in his dick. He was already horny and his little sister standing there staring at his nakedness just made him more so. He could feel his dick starting to grow and knew that he was going to get a hardon and there was nothing he could do to stop it. He also knew that he wouldn't be able to hide his upcoming erection from his sister, even if he wrapped a towel around his waist, it would just raise the towel, so he just turned and faced his little sister.
Karen's eyes widened as she stared down at his dick. She could see it getting longer and fatter. She quickly glanced up at her brother's face.
"Are you… are you getting a hardon? Why are you getting a hardon?"
"Because my sexy ass little sister is staring at my dick. You did come in here hoping to see more than just me being naked right; you came in here hoping to see my erection, didn't you?"
"No, I just wanted to see you naked, but this is like an unexpected bonus. So you're getting a hardon just because I'm here?"
"Sexy girls have that effect on me."
"You think that I'm sexy?"
"Do you see how quickly my dick is getting hard? Why do you think that I'm getting a hardon? It's because you're a sexy ass little shit and you wanted to see it."
Karen continued to stare as her brother's dick finished getting completely rigid and stuck out at about a thirty degree angle away from his body.
"WOW! I bet Janet would love to get her hands on your dick!"
"You think so eh?"
"Oh yeah! She said she wants to see if she can make some guy's dick squirt that white stuff the same way her brother makes his squirt."
"You could make it squirt, if you wanted to. I could show you how," John offered brashly.
"Ah, I think I'd ah… I'd ah rather watch Janet doing it first, if you don't mind," Karen said as she nervously glanced up from staring at John's erection to his face. Her eyes were wide with excitement. She breathed rapidly through her open mouth. Her eyes kept returning to John's stiff dick.
John was excited as he tried to persuade his sister. He tried to instill a sense that this was something that she could miss out on altogether if she didn't act on this golden opportunity right now.
"Okay, if you'd prefer to watch Janet doing it.., rather than doing it yourself, I guess that would be okay with me."
John tried to convince his sister as he turned away from her and faced the mirror. He watched her reflection in the mirror. He could see the struggle she was going through on her face, the indecision.
"So it would be okay with you if Janet tried to make you squirt?"
"Yeah, I guess so. I would enjoy it more if you did it. But if you're too scared and you'd rather watch her doing it, yeah, I guess I'd let Janet do it if you wanted me to. But you'd still want to watch, wouldn't you?"
"Oh yeah, I want to see that too. But, I think I'd rather watch her do it the first time. And then I wouldn't be so scared. Once I see how she does it then maybe I could do it too."
John was losing hope. He'd hoped that his little sister would just reach out and grab his dick and start jacking him off. But it started to look like this erection was going to go to waste.
"Well okay then, if that's the way you want it."
"Yeah.., then I guess I should call Janet?"
"Okay, but you need to make sure that she really wants to do that. Make sure that she's not just making up stories about her brother jacking off in front of her and her friends to try to impress you."
Karen nodded in agreement and turned and headed for the bathroom door. She pulled the door open and stuck her head out in the hallway.
"Janet," Paula yelled down the hallway.
John's head snapped in the direction of the bathroom door. He thought that Karen was going to phone Janet and invite her over. He was only half serious about letting Janet jack him off; he was trying to get his sister to do it. He had no idea that Janet was currently in the house.
It took Janet about ten seconds to appear in the bathroom doorway.
"John wants me to make sure that you really want to do this. I think he just wants to make sure that we don't tell anybody," Karen told Janet.
Janet's head turned suddenly as she looked across the bathroom at her friend's brother. Her eyes opened wide and her mouth dropped open as she saw that John was standing there completely naked with a massive erection bobbing around in the air.
She quickly stepped past Karen and kept eyeing John's nakedness as she approached him. She stopped in front of John and stared down at his erection.
"Yours is bigger than my brother's," Janet looked up at John with a nervous and obviously excited look on her face.
Janet being in the house had caught John completely off guard. He was trying to get his sister to play with his stiff dick and hadn't actually taken his sister's discussion about Janet seriously. It was just vaguely interesting to him to find out that Janet watched her brother jacking off. He was only interested in that story because he figured that Karen was using Janet's brother as an example to try to get him to do the same thing in front of her. He'd enjoy demonstrating that for Karen if that's what she wanted to see. But if Janet really did want to see if she could jack a guy off and make him squirt, then hell yeah, he'd volunteer for that! And if his sister really did want to watch Janet jacking him off, that makes it even better.
"Can I touch it?" Janet looked up at John.
"Only if you use both hands Janet. I don't want you to just touch it; I want you to feel it. Feel its shape, feel how hard you two girls make my dick."
Janet started breathing through her open mouth as she looked at John's erection. She slowly reached out with both hands and started fondling John's dick.
John looked down and stared at Janet's hands as she started fondling him. She felt the shape of his dick, from the head of his dick all the way down to his balls. She squeezed his dick, she stroked his shaft, and she tickled the head of his dick with her fingernails. Her hands felt fantastic. Her fondling was making his knees weak.
Karen stepped up next to Janet and stared down at Janet's hands as her friend played with John's erection.
"So do you two want to try and make me cum?"
"I think I can, but I'm not sure," Janet confirmed.
John turned his body towards his sister.
"Let Karen feel it now," John offered.
Karen looked up at her brother as she stepped in closer and looked down at his erection just as Janet took her hands away. Karen reached out and carefully wrapped her fingers around the shaft of John's dick as her other hand cupped his testicles in her palm.
"Do you feel how warm it is sis? Squeeze it… feel how hard it is."
Karen fondled her brother's erection as she breathed shallowly through her open mouth. Each time Karen squeezed John's erection; John sighed and slumped a little more.
"Do you think Janet can make you squirt?"
"Well… let's all just go to my bedroom and we'll find out," John suggested even though he already knew the answer to that question. The bigger question in his mind was how long could he hold off cumming with these two girls wanting to see him squirting.
He also knew that it was a good thing that his sister had stopped squeezing his dick because had she kept that up she would have found out how quickly her hands would have had him squirting cum all over her blouse.
John grabbed his wet towel off the shower door and took it with him as he turned and headed for the bathroom door. As he walked away from his sister and her friend he noticed that neither one could take their eyes off his bouncing dick. The two girls followed him down the hallway whispering to each other, he figured that they were talking about his ass. He walked into his bedroom and walked over to his bed and sat down.
Janet followed him to his bed and when he sat down she dropped to her knees in front of him. Karen stopped a couple of feet away from his bed and just watched.
"You guys want to see me cum. So what do I get to look at while you guys watch that?"
Janet immediately started unbuttoning her blouse. Karen started pulling her blouse up out of her shorts and off over her head. John didn't say anything as he watched and waited. Soon both girls were topless.
"You both have nice breasts, but you know what I want to see even more than your tits? I'm a butt man. I'm sitting here naked and I think that it's only fair if you two get naked also. How about you two taking your panties off for me so that I can see your beautiful pussies and your tight little butts."
Both girls blushed as they looked at each other. Janet gave in first, she shrugged her shoulders, stood up, and started pulling her shorts and pants down. Karen hesitated a moment and then she started pulling her shorts and pants down also. In less than thirty seconds the two girls were naked in John's bedroom.
John eyed the two nubile nudes. He'd never had a naked girl in his bedroom before. His dick throbbed at the sight of them. He scooted backwards on his bed and lay in the middle. He patted the side of his bed indicating that he wanted Janet to lay down with him.
Janet climbed up on the bed and stretched her nude body out alone side of him, she rested her head on his chest and reached out and without asking permission wrapped her fist around his erection. John sighed with pleasure. He motioned for his naked sister to come closer and stand next to the bed on the opposite side than Janet.
Janet started by squeezing John's shaft first because that's what she'd seen her brother doing to his.
As Karen approached and stood next to his bed John slid his hand up the back of his sister's thigh and squeezed one of her naked butt cheeks. As he squeezed he pulled his sister closer to the bed.
Karen turned and faced John and her thighs touched his bed as he leaned over in her direction and kissed her pussy mound. His sister instantly stiffened up but she didn't pull away. As he lingered there kissing her mound softly and nuzzling his face in her pubic hair his sister started to relax.
"Is that precum?" Karen asked as a droplet of precum started leaking out of the slit in the head of John's dick.
"Yep, that's my precum. It's slippery, it acts like a lubricant, go ahead and feel it if you want to," John advised his attentive audience.
John returned to kissing his sister's mound. He could smell her arousal. He slipped his tongue out and pushed the tip of it between his sister's tight labials and started searched for her clitoris.
"Oh, oh what are you doing?" Karen stiffened suddenly from surprise but again she didn't pull away, "did you just lick me?"
"I just wanted to see how good you taste. You two know that everybody tastes differently don't you? Everybody has their own unique taste. You guys can taste me too if you want to," John quickly answered and then went right back to pushing his tongue between Karen's labials again.
John prayed that one of the girls was curious enough to want to taste his juices also. He didn't have long to wait. Janet watched John slip his tongue between Karen's closed pussy lips and then looked again at the head of John's leaking dick. She shrugged her shoulders a little and then leaned forward and used her tongue to lick the precum off the head of his dick. John moaned softly.
"How's it taste?" Karen asked Janet.
"I didn't taste anything."
"Put your mouth over the head and then squeeze more out of the shaft, you should be able to taste it that way," John suggested as he lay back on the bed.
He slipped his fingers between Karen's legs from behind and worked his fingers upward between her thighs. He pressed his thumb against her asshole and wiggled his first two fingers between her lower labials.
John looked up at his sister's face. The look on her face almost made him cum. Her eyes were wide in surprise, she was breathing rapidly through her open mouth as she watched what her friend's hand was doing to her brother's dick. He wasn't sure that Karen's eyes were focusing on what Janet was doing. By the look on her face, her focus was somewhere else.
Karen's face twitched and her eyebrows raised and her eyes went wide and her legs stiffened up when John pinched her pussy and asshole between his fingers. He'd never seen her face look more beautiful, the sexy reactions she showed on her face was totally erotic. He wanted to make his sister cum just so that he could watch the expressions on her face when she did.
Janet looked up at John's face and then shrugged her shoulders a little and then leaned over and slipped her lips over the head of John's dick and sucked mightily as she squeezed his dick shaft tightly in her fist. John's ass elevated upward as Janet squeezed and sucked more precum out of his dick.
"Oh fuck Janet… you mouth feels goooood!"
Karen leaned over and put one hand on the bed for balance and reached out with her other hand and wrapped her fingers around John's ball sac. Janet took her mouth off John's dick and leaned back and started stroking his dick shaft again.
"Damn sis… your hand feels good too. User your fingernails, scrape my balls with your fingernails. Oh fuck, oh damn sis… I love your fingernails on my balls!"
"Geez Karen, look at how much of that stuff is coming out now!"
Precum flowed freely out of John's dick as Janet's fist pumped out more of the clear liquid with each upward stroke of her fist. These two girls were getting John very close to blowing his load.
John put his arm over Janet's back and pulled her naked body closer to his. She snuggled closer and put one leg over his thighs and pushed her pussy mound against John's upper thigh. He could feel the heat and felt the wetness of her pussy on his thigh.
"Oh…mnnn…oh," John moaned aloud as Janet started stroking his dick at a faster pace.
The shear eroticism of having two naked girls trying to make him cum was overwhelming John. Having his hand between the cheeks of his sister's well-formed ass was a thrill that he'd never dreamed could happen.
He threw his head back as he moaned and arched his back trying to push his dick higher in the air trying to give Janet easier access as her stroking hand got him closer and closer to blowing his load.
"Oh damn… your hand feels so good Janet… please don't stop!"
Janet released her grip on John's dick shaft long enough to wipe the precum that was dripping off the back of her hand onto his shaft and then when his dick was covered with his own precum she grabbed his slippery dick again and started rapidly jacking him. Her hand slid effortlessly up and down his well lubricated shaft.
"Oh… fuck Janet… oh, oooh… you're going to make me cum!"
Janet's hand hit a new speed as she tried to stroke John's precum covered dick at the same rate of speed that she'd witnessed her brother doing his. Karen started raking her fingernails across John's balls at a fast pace.
"I'm almost there… Oh… fuck! I'm… gone a… I'm cumming!"
John's thighs tightened up, his heels pressed down hard on the bed as he arched his back. It took another ten strokes before he pulled Janet's naked body tighter to his as his dick started erupting.
"Ahhhh fuck… Ahhhh… Ahhhh… Ahhhh… Ahhhh… Ahhhh…"
Karen felt John's testicles pulsate in her hand with each spurt as sperm started squirting out of his dick. She clamped her thighs shut, trapping her brother's fingers between her labials as she watched his sperm squirting out and spraying all over his chest and stomach.
"Oh fuck… that was awesome… thank you Janet… nobody has ever done that for me before," John admitted as he lay on his bed panting for air as cum still oozed out of his dick.
"Did I do it right? Damn that was a lot of fun. I have to go home shortly and I want to do this for my brother when I get there. You don't think that he'd mind if I did the same thing for him do you?"
"I don't personally know your brother Janet," John panted out between breaths, "but if he lets you watch him jack off, then I don't think he'd mind at all. As a matter of fact, I'm pretty sure that he'd love it if you jacked him off just like you just did for me. Just ask him if it's okay if you jack him off, and then watch how fast his dick gets hard. And, if for some dumbass reason he says no, you have an open invitation to do this for me as often as you want. That was fucking fantastic!"
Karen picked up John's discarded bath towel and started cleaning the sperm off her brother's chest and stomach.
After wiping her hand clean on the wet towel Janet rolled over on her back and started to get off John's bed.
"Hold on a minute here Janet," John asked as he rolled towards her and slipped his right hand between her thighs, "let me return the favor."
Janet froze in place and moaned as John worked his fingers between her labials and he started massaging her labials with his fingers and teasing her clitoris with his thumb.
"You're pussy is soaking wet Janet," John whispered erotically in her ear, "I'm going to stick my fingers in you; I'm going to fuck your pussy with my fingers."
Janet immediately stiffened up. Nobody had ever touched her body the way John was touching her. Her arousal level hit a new high as soon as John's fingers started to penetrate her vagina.
"Oooh… oh… mmmm…"
John didn't show Janet any mercy. He wanted to make her cum. And he wanted her to cum quickly so that he could turn his attention to his beautiful sister.
He slowly pushed his middle finger into Janet's soaking wet vagina. Not feeling any resistance to his digital intrusion he pushed his finger all the way in her. He did it slowly at first as he watched her face. He saw how close she was already so he started fingering her faster and faster as his thumb rubbed against her clitoris.
Janet arched her back, pushing her head, her butt, and her heels hard down on the bed and started a sexy whimpering moan that grew louder and louder as John rapidly jammed his finger in and out of her pussy. He moved his mouth down to her chest and gently bit her right nipple.
Her legs thrashed and jerked a couple of times and then it happened.
"Oooooo… Ooh… Ouuu… Oh… Oh… Oh… Oh…"
Janet came all over John's finger. She moaned and thrashed and her body stiffened and then suddenly she went limp. John slowly pulled his finger out of Janet's pussy. He watched her as she panted for breath. He brought the finger up to his nose and sniffed it and then slipped his finger between his lips and sucked her juices off.
"You taste pretty good girl. Did you enjoy that?"
Janet just panted. She couldn't answer.
"Hey sis, now it's your turn. Climb up her on the bed and straddle my chest. I've always wanted to get a close look at your beautiful pussy, if you don't mind."
Karen hesitated for a second, she looked at Janet laying there panting for air before apparently making up her mind, and then she timidly climbed up on the bed. She knelt and waited for Janet to move out of her way on the bed and then swung her leg over her brother's chest.
John slipped both hands and arms down between his sister's legs and reached up and cupped both ass cheeks as he stared up at Karen's pussy.
"Reach out and hold on to the head board sis and lean forward. Keep your knees by my shoulders and lower your beautiful pussy to my mouth."
"Are you going to lick me down there again?"
"Oh yeah… but this time I'm not playing around… I'm going to eat your pussy until you cum all over my face."
Karen put her knees above John's shoulders and reached out and grabbed the head board of John's bed and leaned forward putting her weight on her knees. She looked down between her legs and watched as her brother licked his lips and smiled up at her as she slowly lowered her pussy towards his mouth.
John raised his head slightly and latched on to Karen's pussy with his mouth. He split her labials apart with his tongue and started exploring his sister's pussy with his probing tongue and sucking mouth.
"Mm… Hmmm…! Oh…mnnn…oh, that feels good…!"
John moved his tongue lower; he slipped it out from between her pussy lips and moved downward and licked her perineum and then went even lower with his tongue and started licking between her tight ass cheeks and poking his tongue at her wrinkled anus.
Karen's eyes widened in surprise as she quickly looked over at Janet's face. Janet was closely watching Karen's face as she leisurely stroked her clitoris as she lay there next to the naked brother and sister.
"He's licking my butthole… and it feels… soooo good!"
John just found out that his sister enjoyed having her asshole licked. He was a butt man and this was a huge turn on for him.
He moved his tongue back up to her pussy and flicked it in and out of her vagina a couple of times before sliding it upwards as he attacked her clitoris.
"Oh yeah, eat your sister's cunt," Janet squealed in delight as she watched John eating his sister's pussy as she fingered her own pussy rapidly.
"Mmmm… hmmm… ummm… oh damn! Suck me!" Karen whispered hoarsely.
John started rotating his index finger over his sister's asshole as he sucked on her clitoris. Karen started rocking her hips, sliding her pussy harder on his mouth.
Every time his sister pushed her hips backwards she put more pressure on John's finger. John braced his elbow on the bed and stiffened his wrist and finger. He continued sucking her labials and tonguing her clit. Karen pushed her hips backward again and undoubtedly felt John's finger tip as it almost penetrated her anus.
She eased forward a bit and then tested the backward push again. This time the tip of John's finger actually slipped past Karen's sphincter muscle and entered his sister's virgin asshole. She froze and didn't push backwards anymore. John continued sucking and licking.
Karen experimentally pushed her ass backward at her brother's hand a little more, allowing John's finger to enter deeper and go in as far as the first knuckle. She held perfectly still as John sucked on her pussy.
John sucked on Karen's clitoris and as she moaned in appreciation. He wiggled his finger and pushed it in a little deeper into his sister's asshole and waited.
His sister's hips started rocking again, to and fro on his face. Sliding her pussy up and down on his mouth. He pulled his finger partially out of his sister's butthole and then slowly pushed it back in.
Karen started making a low moaning sound. She pressed her pussy down harder on her brother's mouth. John started worrying about his front teeth as she put more pressure on his face. He started sliding his finger in and out of her asshole a little faster. His sister started moaning louder and louder.
"Oh damn. Ohhhh, ohhhh yeaaahh."
As soon as John heard his sister moaning his erection started returning. The sheer eroticism of his sister allowing him to finger her asshole while he ate her pussy made his hardon return with a vengeance.
Janet watched John's erection returning as she fingered her pussy faster. She wasn't going to let this hardon squirt this time without tasting what it produced. She wrapped her fingers around the base of John's erection and leaned over and slipped her mouth over the head of his dick and closed her mouth and started sucking on his dick.
Janet fingered herself to a minor orgasm while she sucked on the head of John's dick. Then she took her finger out of her pussy and slid it between the cheeks of John's ass. She took her finger, coated with her own pussy juices, and pushed it slowly but firmly up into John's asshole.
Janet had watched her brother fingering his own asshole while he jacked off, her brother claimed it made him cum harder. She wanted to see if she could do the same for John. She started bobbing her head up and down, sliding her wet lips over the head and shaft of John's dick.
John's heels dug into the bed as his hips rose off the bed. Janet had to lean back or John would have shoved his dick down her throat. His hips rose and he froze in that position. She clamped her mouth around the head of his dick as she pushed her finger as deep as she could in John's asshole. She tried to rotate her finger in a circle in John's butthole.
John instinctively spread his knees wider as Janet pushed her finger up his ass. Janet felt the head of John's dick swell larger in her mouth just before his balls twitched and his dick started squirting cum into her mouth. Janet swallowed in self defense.
John moaned into his sister's pussy as Janet sucked cum out of his dick.
Karen came. She screamed as her orgasm racked her pussy, she could feel her brother's tongue as it beat against her clitoris as his finger violated her asshole. She'd never felt anything like this in her entire life.
"Ooooooooohhhhhh, yeahhhhh, eat my cunt!"
John moaned as he sucked mightily on Karen's pussy as Janet attempted to swallow every squirt after squirt of John's cum.
John could not remember ever having cummed as hard as this. It could have been Janet's unexpected blow job. It was his first ever blow job and it ended with her swallowing all of his cum as she wiggled her finger in his asshole.
But he thought that his harder than usual orgasm probably had more to do with the fact that he had one finger buried in his sister's sexy asshole and his tongue jammed into her sweet and juicy vagina.
Karen let go of the bed's headboard and curled her body over her brother's face. She slipped her hands under the back of his head and lifted as she continued to cum.
"Ohhh… yes… eating me, oh, yes… yes… yes…!"
John was grinning widely; he had trouble keeping his mouth in contact with Janet's pussy because of his grin. He was grinning because he'd just eaten her pussy. He'd eaten his sister to her first ever cunnilingus orgasm. But he hoped it wouldn't be her last one, he hoped that she'd want more of his mouth in the future.
Karen released her grip on her brother's head and rolled over onto her side, lying on his bed above his head as she gasped for breath as she came down from her orgasm.
John reached over and gently put his hand on the side of Janet's face and turned her face in his direction. He leaned in closer and kissed her on the mouth. Janet's eyes opened wide in surprise. John slipped his tongue between her lips; he knew she could taste his sister's pussy on his lips because he could taste his cum inside her mouth. She quickly succumbed to his French kiss and started dueling with his tongue.
"That's a thank you kiss Janet. Thank you for giving me my first ever blow job. I appreciate that you did that for me. And I love it that you swallowed everything that I squirted too… You do know that a guy never forgets the girl that gave him his first blow job, don't you?"
"I didn't know that," Janet blushed.
"I know that you need to get home soon. But I want to tell you something. You go ahead and give your brother that hand job if you still want to. But if you don't want him to eat your pussy or if he doesn't offer to do it, then you get your pretty little ass back here, and I'll eat your pussy until you beg me to stop. I owe you one girl… and it would be my pleasure to have you cum all over my face just like sis did. And that is a standing offer Janet, available to you on demand… anytime you want me to… you just come over here and drop your panties and my face will be there."
Janet giggled and blushed at the same time. She glanced at Karen and blushed even more.
"See, I told you that my brother wouldn't mind if we saw him naked and that he'd probably get nasty with us if we made him get an erection. So even if your brother does eat you Janet, you should still come back over here and let my brother eat you. Oh my God that felt so good!"
"If my brother does offer to eat me… do you want me to see it he'll eat you too?" Janet looked at Karen questioningly.
"No… I think that I'll stick with letting my brother eat my pussy. He's pretty good at it."
"You're welcome sis, any time, and I do mean any time, you are delicious. And, while we're talking about eating pussy, ah… I got a question Janet. Those other girls that went to your house to watch your brother jacking off, are they as pretty as you two are? I mean… do you think that one or two of them might like to come over here and see if they can make my dick squirt like you just did or maybe they might even want to have their pussies eaten too? Ask them and let me know okay?"
The End