Hi Friends, I consider it my pleasure to share one of the many sexy incidents that happened to me in the recent past. So here begins the story. I am from Mumbai so traveling by train is inevitable. In fact, it is our daily routine to commute.
You can see quite a number of good looking girls, bhabhis and aunties every day. A few of them attract attention immediately mostly by the size and then with the beauty. Like always I decided to travel for work and chose to board a passenger train which would be less crowded during weekdays.
I saw a beautiful lady with a superb figure of 36-32-36 sitting with her mother in law and daughter. I could not take my eyes off her breast and went and sat just opposite to her. I tried my level best to establish a contact in the first 10 minutes but failed miserably.
I thought it wasn't a lucky day for me and kept quite. A few minutes later we started exchanging looks and then smile. Finally, we started talking. I was unable to control myself. My penis was throbbing to tear off my pants and was fully ready to fuck her.
I gathered some courage and asked her name to which she replied, "Reshma." I went on to ask her mobile number.
Reshma: Why do you want my mobile number?
Me: Just thought of asking.
After 5 minutes Reshma switched her seat and sat next to me. I understood something might open up today. Her fragrance still gives me a boner even today.
Reshma: I asked you, why do you want my mobile number?
Me: I thought I can work out something.
Reshma: She gave a wicked smile and groaned at the same time.
Me: You have a beautiful smile that any man can die for.
Reshma: Forget others, what about you?
Me: I would be the first one.
Reshma: How can I trust you that my no. will not be misused?
Me: Trust me I am not like others I will talk to you or message you only when you start first on any day of the month.
Finally, we exchanged our numbers. We got down at the last station, from where we parted our ways. I was so much filled with the memories that I wanted to call her immediately and talk to her. But rather decided to wait for her.  I was waiting for her message madly.
Finally, I got a message from her saying, "Call me." I was unable to control myself, jumped in joy and called her.
Me: Hi Reshma.
Reshma: Hi Jack.
Me: Thank you for messaging me.
Reshma: I don't know why I couldn't control myself. I was thinking about you and the conversations we had on the train. I couldn't keep myself away from you now.
Me: Even I have the same feeling here. I am still in the station thinking about you.
Reshma: OMG! Are you serious?
Me: Yes, I am at the station. If you want to video call me.
She immediately disconnected the call and called me from Duo. I waved at her she could see the station in the background. She scolded me for still being on the station. She called me again.
Reshma: Why are you so crazy?
Me: Maybe it is the reaction of getting lost in you completely.
Reshma: How long will you be here?
Me: Till you ask me to go.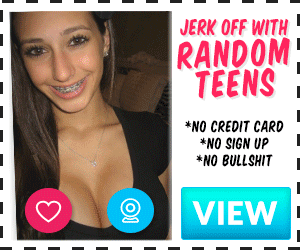 Now here comes the unexpected twist. She asked me to come home. I freaked out and was thanking God for this opportunity. She immediately texted me her address which was hardly 5 minutes from the station. She told me that she has kept her door open.
Come in as soon as I am out of the lift and not wait for her to open the door. As soon as I was out of lift I pushed the door and went inside her house. There she was standing like an angel looking at me and smiling with lust. I immediately hugged her and started kissing her madly.
I was sucking her lips and chewing it. She couldn't breathe and pushed me back. I then pulled her back again and started kissing her wildly. We continued kissing for 10 minutes and exchanged our saliva. We sucked each other's tongue and felt like in heaven.
She broke the kiss and took me to her bedroom. She started removing my clothes. I took off her gown at one go. I was shocked to see her beautiful boobs hanging (saggy tits are always sexy) with brown nipples and dark brown areolas. I was completely lost in her beauty and surrendered myself to her.
I hugged her so tightly that I could feel her breast on me. I started pressing her boobs and pinching her nipples she moaned in joy and made me suck her tits. I was sucking her boobs using one hand. I was trying to reach her pussy with the other hand and could feel her soft shaven pussy fully wet.
She had the first orgasm while i was sucking her boobs. I continued to suck and had a good feast on her boobs and soon reached to her pussy. I removed her panty and started sucking her juices oozing out of her pussy. I was tongue fucking her she started to moan louder in pleasure.
I found her G spot and massaged her pussy. I inserted my finger and started sucking it simultaneously. She wanted me to fuck her immediately. I took my penis and started rubbing her vagina. She could not control herself and started shouting, "Madarchod chod mujhe kyun lund ragad raha hai." (Motherfucker, fuck me immediately.)
I pushed my fat penis at one shot. She again started shouting, "Bhenchod kitna mota lund ghusaya hai, chod bhadwe bana de mujhe randi. Chod sale aur jor se chod. Bhosada bana de meri chut ko aaj." I went on fucking her with full thrust. I told her I wanna leave my cum inside her pussy.
She told me to go ahead and release the cum. She didn't allow me to take out my penis and wanted it to be in her pussy for some more time. We laid cuddling each other on her bed. I asked her about her daughter and mother in law. She said she stays with her elder son.
Then asked about her husband to which she didn't say anything. By this time my cock was ready for the next round. I will let you know what happened later and how we ended up doing a foursome in the next episode. Meanwhile, share your feedback on [email protected] and encourage me to write further.